Taro We Miss You!~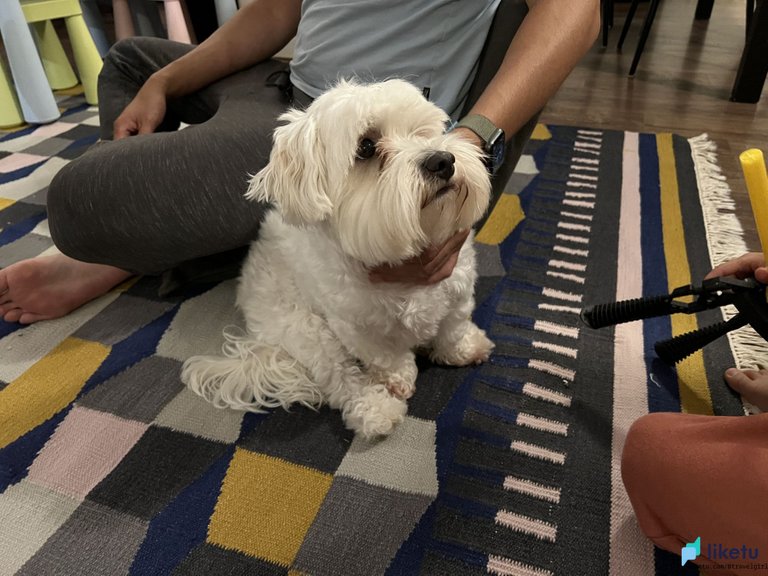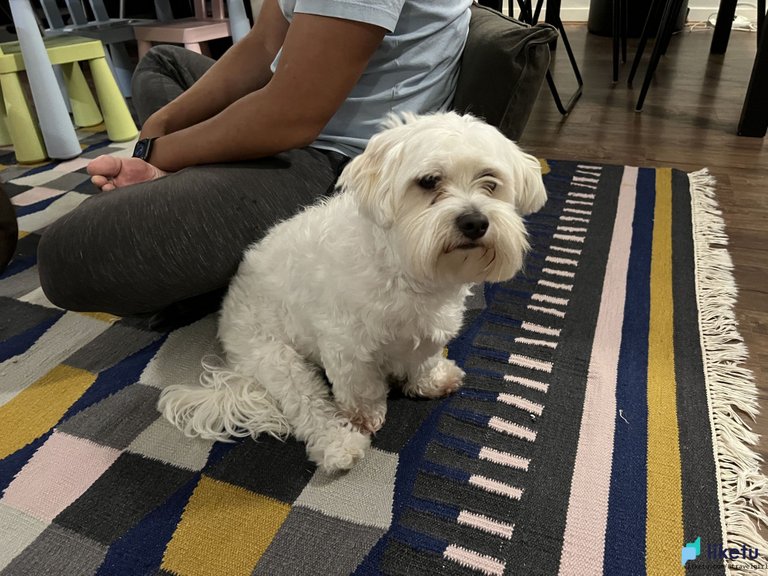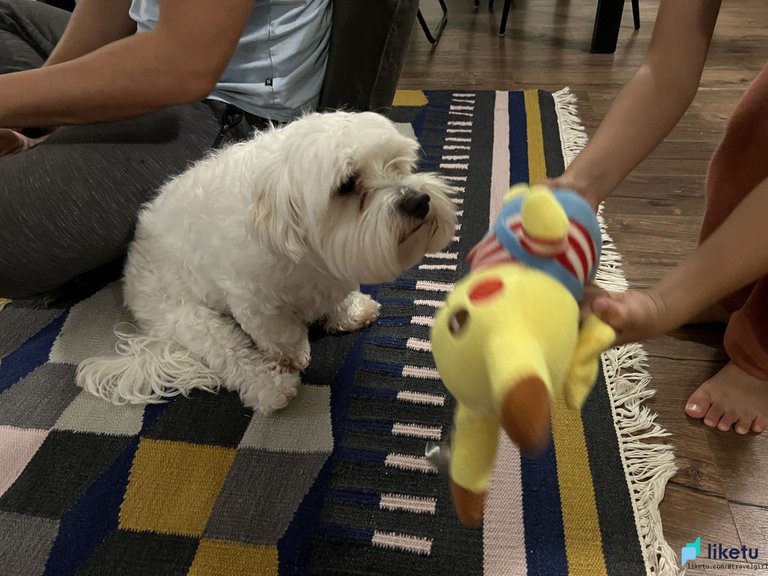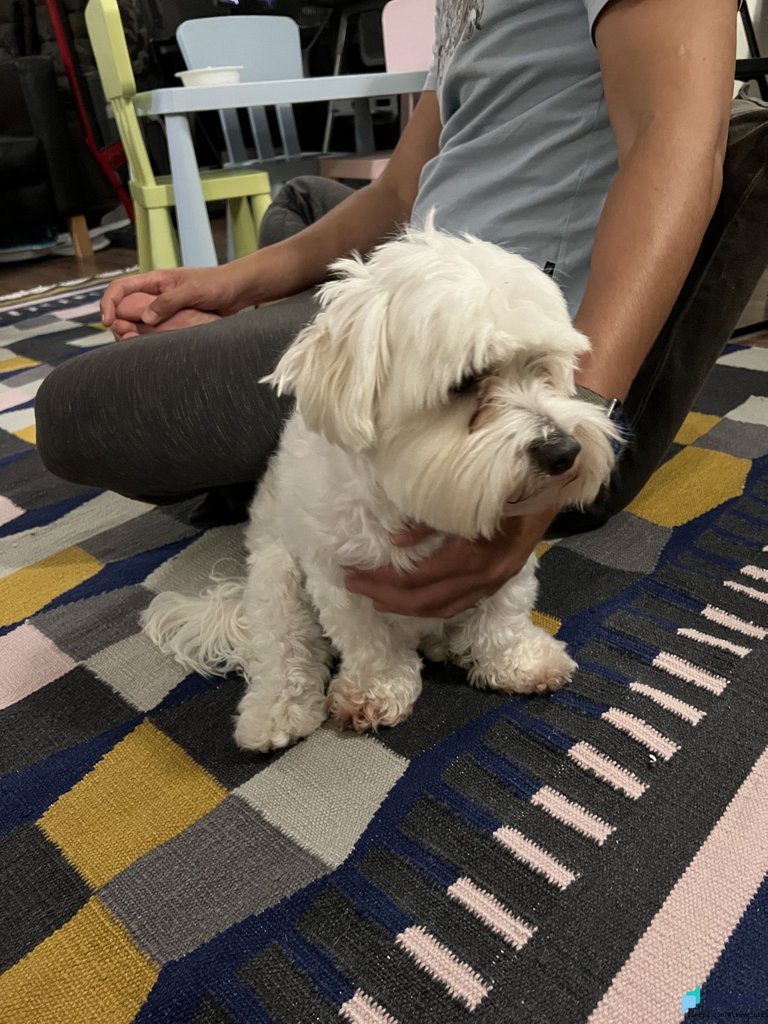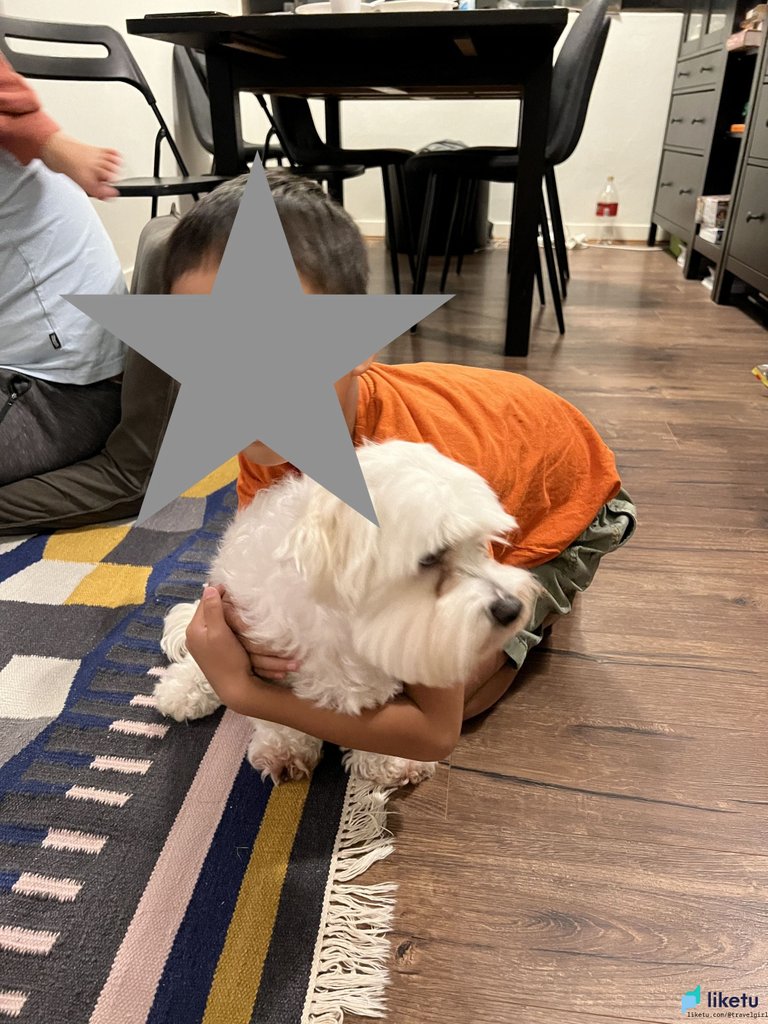 Hi Everyone,
If you have been following my blog the last year or so, we have been seeing Taro regularly before the lockdown. Taro is our really good friend's dog and we normally see him every fortnight since he was a baby but due to COVID, he hasn't visited our place for so long. We finally had a mini party at our place a few days ago to celebrate a birthday and our friend bought Taro with them. Our friends would bring Taro to our place because we have a garden so its easy for him to go out for a quick walk or do his business and of course, our boys love him so much. I'm scared of animals but Taro is the first dog I can carry properly, feed him and look after him. He is such a gentle dog and he knows who is who so he doesn't get too crazy.
The other night, he favourite spot was near the front door to get that nice cool breeze from the outside as we had it open while the rest of us had a massive meal over dinner. After dinner while the rest of us was in the lounge chatting and catching up, he made himself comfortable next to my hubby. He just sat there for ages and couldn't even be lured with Baby M's pikachu toy. Either he is tired or hubby is giving him a good rub/massage while he was next to him. My kids tried everything but couldn't get him away so they just camped around hubby and hugged Taro as much as possible. I feel sorry for the dog really, especially when Baby M is around, he really annoys Taro alot by trying to carry him or bring out as many toys out for him as possible.
It was a quick catch up as there was the school the next day. Hopefully we can see Taro again soon. We miss him already!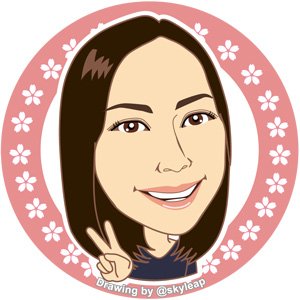 ---
Thanks for reading. If you like my post, please follow, comment and upvote me. There will be more exciting posts & destinations to come.
All photos & videos are taken by me & co in all my blogs/stories unless quoted.
---
For the best experience view this post on Liketu
---
---