Sydney Lockdown Extension, Curfews, Homeschooling ....
Hi Everyone,
It's been around 2 months since I wrote about how COVID has finally hit Sydney - HARD!. We were the talk of the world last year how we escaped COVID and scraped by with little cases. This is when the government relaxed and didn't plan ahead what happens when the rest world has prepped themselves and we are still sitting there in our own bubble with no protection. The time has hit us, we are getting 600+ each day, deaths of the vulnerable, working parents are forced to homeschool their kids, we can't see our loved ones and those living in the hard hit councils have restricted movements. What's more, we don't have enough Pfizer vaccines so many of us including myself cannot chose which vaccine we want, if we want protection, we just get what is available. Poor planning from the government and we suffer in the end. The target of ending this lockdown was end of August but cases are just climbing so today, it was announced that the lockdown will be extended for at least another month till end of September. Nightmare!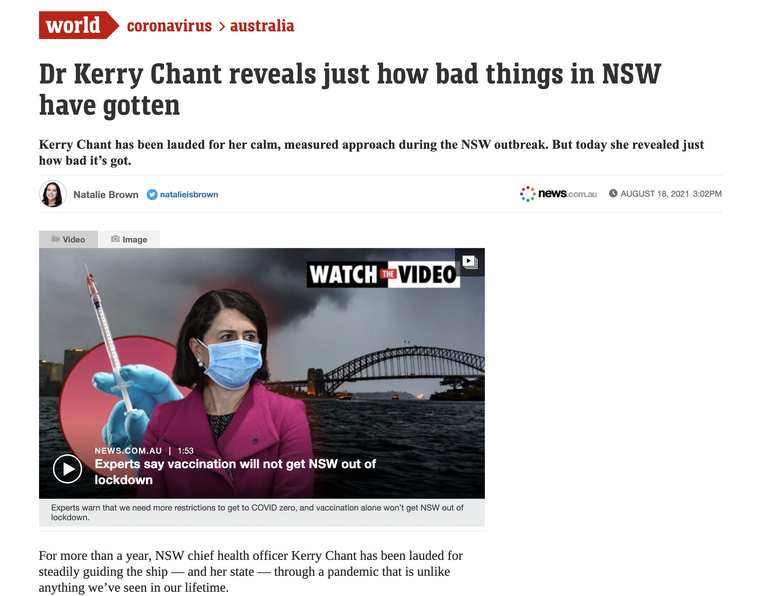 We are lucky the area we are living in is not part of the hard hit councils but we still have to go through the same as the rest of the state. In fact, our council has the most vaccinations in the country so that is a bit of an assurance when I walk to get some food, the situation isn't as bad as some areas. The worst is the home schooling on top of every day work. Home schooling was not fun and we had a taste of it last year during the first lockdown. We have to give our kids full attention especially those in younger years like my son so there is no way I can get any work done. We are going into week 7 and I can foresee kids won't be going back to school until at least another 6 weeks. My child has been pretty positive this whole time knowing the situation but not able to go out and play with his friends, buy food from the canteen, see his teacher has finally hit him this week. Normally he would listen to what we say at home in particular school work, but this week he has been mucky around and finally cried saying he hate school at home. He wants to be at school with friends, he hates being alone learning. Honestly I wanted to cry myself but I assured him he isn't the only one feeling that. The highlight each day for homeschooling is seeing his classmates during their zoom season every morning for 20-30 minutes. Just being able to see his friends for a short while is enough. I don't have any way to get around his thoughts about him studying alone but we do set up private zoom calls with his is friends to keep them all happy.
Next is the curfew introduced today. As of next Monday, people should be at home from 9pm - 5am unless you are an essential worker. I have asked why we don't have a curfew for many weeks, public transport still running at weird hours of the day, people still running around at night , just took too long to get this rule out. Supermarkets have announced that they will close early to be in line with the government's announcement meaning there should be no reason for anyone to go out at all at this point apart from the essential workers. People are saying we don't get enough freedom and have called for a protest tomorrow in the city. Please people! More people out in groups, means the higher the case of more people infected, our lockdown will be prolonged because of these people's irresponsible behaviour. If you think we don't have freedom, look at some parts of the world now and see what is going on, then you know what is freedom. It is super frustrating when most of the population is doing the right thing and 'suffering' to keep ourselves and others safe and we have these selfish people doing things to show they are right.
At the moment, I don't feel like I can see the light at the end of the tunnel. I have getting my second vaccination in mid September hoping I can at least cover myself and those around me. I am hoping schools will open up in term 4 (I know very unlikely) but the social interaction the kids are missing will really hit them harder in a few weeks. Missing out on the usual sporting activities like our soccer comps, jiujitsu, swimming .... our kids are the only ones to suffer and will be behind for the months to come if this continues.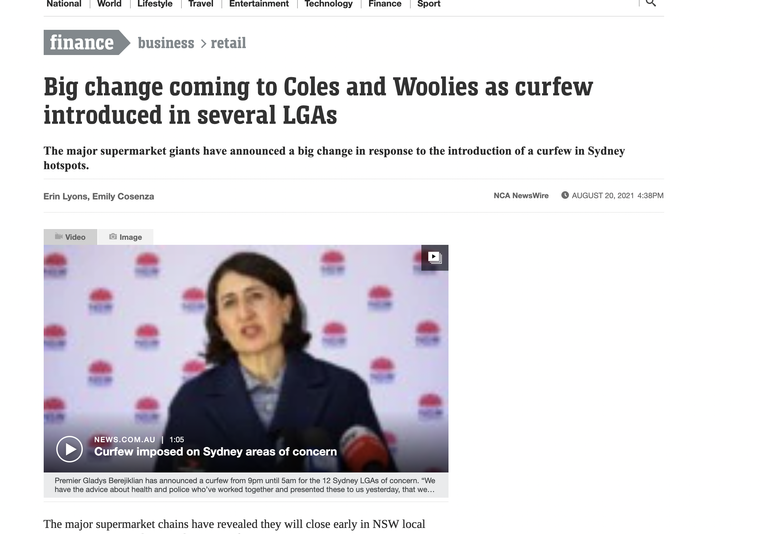 source - news.com.au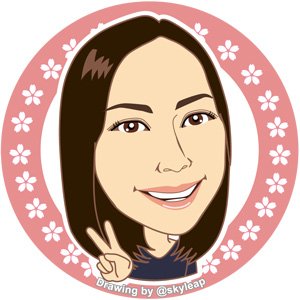 ---
Thanks for reading. If you like my post, please follow, comment and upvote me. There will be more exciting posts & destinations to come.
All photos & videos are taken by me & co in all my blogs/stories unless quoted.
---
---