Splinterlands Exceeding All Expections ~!
Hi Everyone,
I'm sure many Splinterland players couldn't work, sleep, got on with life the last 20 odd hours like myself. The SPS airdrop happened overnight and when I woke up, it was already done and a few hours in. The pre-sale price of the token was 1.8c so my expectation was not very high and if we hit 3c, I would get a coffee each day which is great for just holding assets. I've been doing that for 3+ years, now I'm getting a bonus so it's great! I woke up and saw the price at 40c each! WHAT!! Yes I woke thinking it was a dream but not, took another look and it was 40c. Of course at that moment, I haven't claimed anything, this was just checking online prices and when I went in to finally claim, I was too excited to even think about anything else. It has totally exceeded my expectations, more than enough. At one point during lunch, it went up to $1.20! It's like having a second job just holding onto my assets.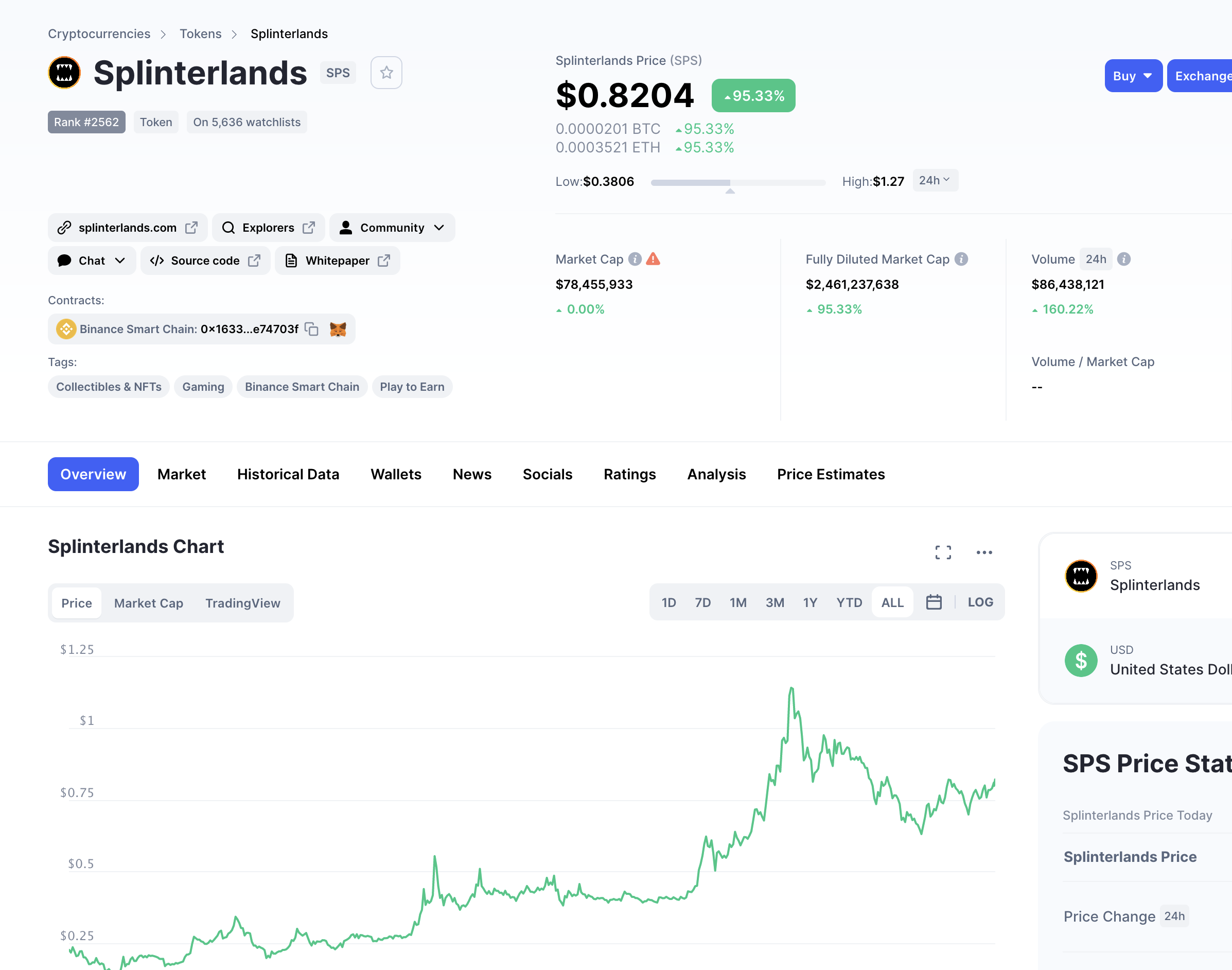 Think that SPS was exciting, DEC was equally as exciting. It is now nearly 7x at the supposed pegged price and is hard at keeping demands. I had a slight thought of selling at 5x but decided its not life changing money so no point touching it so left it there. After dinner, it is currently at 1000 DEC for $6. Unbelievable! By the looks of things, this is going to be the new SLP! As I am currently in diamond league, many players I believe will be getting 100+ DEC per winning game provided their capture rate isn't too low. I keep mine around 70% mark before I go to sleep to give myself a buffer as I can't play in the mornings. Remember this is only the first day of the airdrop, DEC have exploded, imagine when SPS staking starts, land game play and so on. Getting interesting here.
My love of SPT is now affecting other players. The price of SPT have also blown and trying to get a bit of SPT from the market is hard unless you are willing to fork out a nice price. 1000 SPT will set you back around $5USD, let me remind you last week was nearly 1/10 of that price. My head is spinning but I am still grateful holding on to a healthy sum of SPT and every bit counts. Don't underestimate SPT, it is definitely something people tend to overlook.
Finally, 24hrs sales volume have exploded with over $244k sales and rentals over $4K worth. A few weeks ago, I was celebrating we had over $10k sales and that was already awesome, look at the numbers now! Exploding is probably appropriate. New players are definatley looking to rent some great cards to move up the ladder trying to win those DEC which also means making my life harder to move up. With my team, I don't have any hope going up Champion level but happen already sitting in Diamond comfortable for now. Today is the day many Splinterland players have been waiting for, it has certainly exceeded my expectations and I look forward to every day for that airdrop PLUS the increasing popularity of the game. This is only day 1, many more exciting times to come ahead!
If you haven't joined Splinterlands yet, check it out here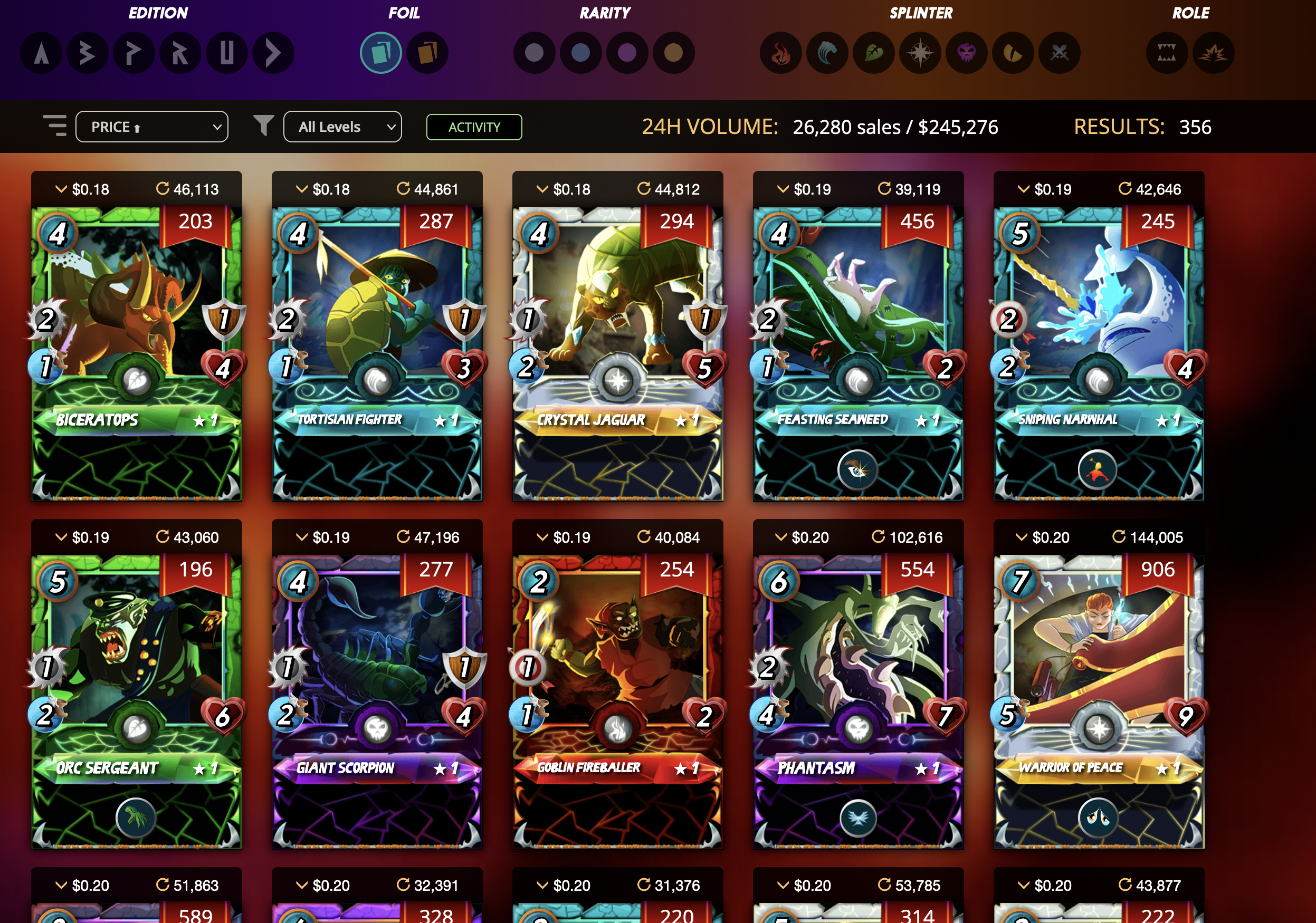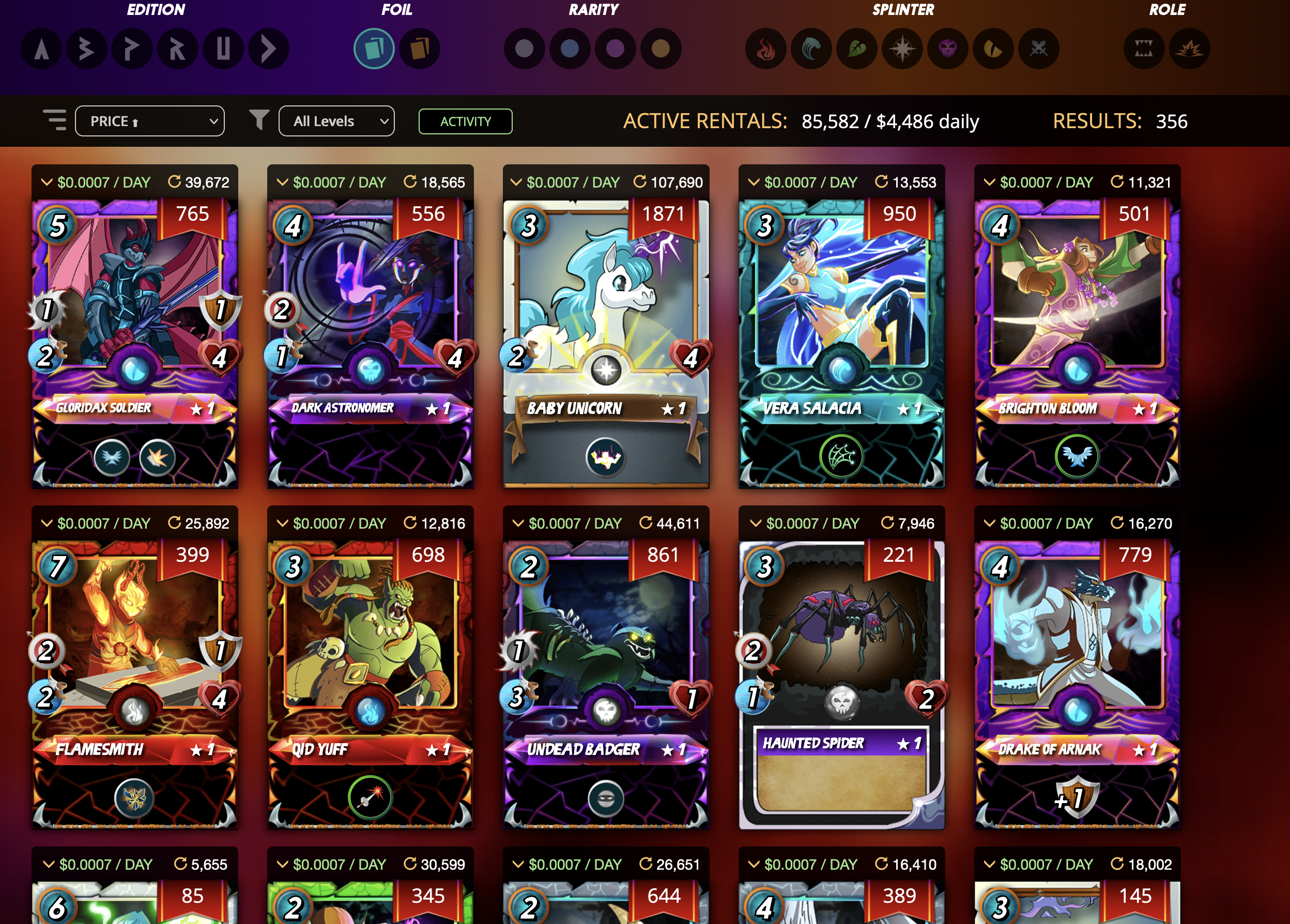 Source - Hive Engine, Coinmarketcap & Splinterland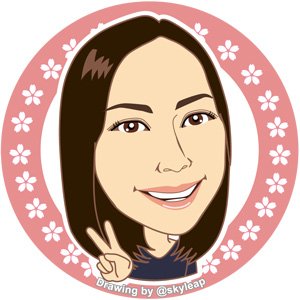 ---
Thanks for reading. If you like my post, please follow, comment and upvote me. There will be more exciting posts & destinations to come.
All photos & videos are taken by me & co in all my blogs/stories unless quoted.
Posted Using LeoFinance Beta
---
---