Special Edition of Australia Coins - Australian Olympic Team & The Wiggles 30th Anniversary
Hi Everyone,
I am not really a coin collector but I do have some from over the years received as gifts. Recently my mum came over to my place and bought two small folders with some special edition Australian coins for the Wiggles and Olympic team. She said she got them at the Woolworths one of big supermarkets chains here and there were only a limited amount of stock at each store. She bought 1 for each of the grandkids thinking it might be something to keep for future and the coins do look pretty special. I don't remember how much they were but I know its not a high amount as she wouldn't spend too much on these collectables. My kids were not very excited as they weren't sure what its for but I thought it was pretty cool to have these special coins all from the Australia Royal Mint.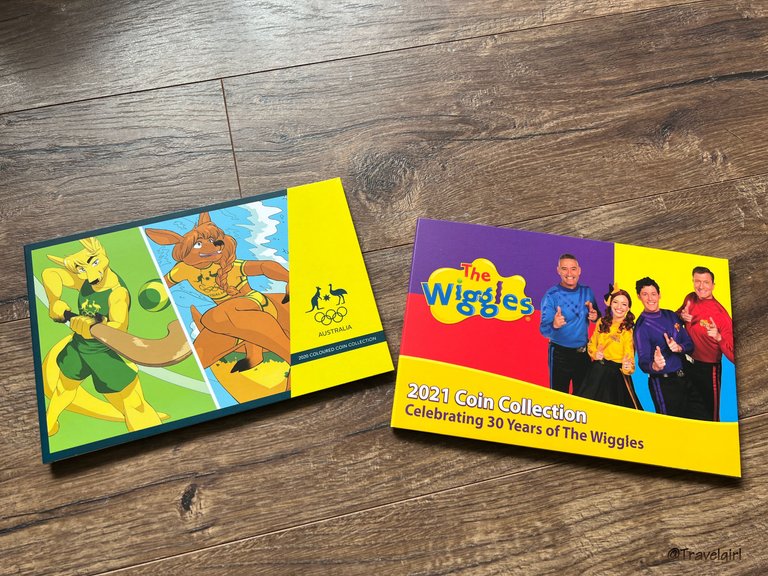 Let's check out the Australian Olympic team version. I am not a fan of the Olympics but do love watch a few sports so wasn't too overly excited for this pack. I have to say the design of this pack is pretty amazing. They first have a comic strip on the left which is a nice touch for the kids especially those who are little fans who have dreams of becoming an Olympic star representing their country. The coins included are all $2 coins with a different rim with 5 different colours. The pack of the folder has a coloured version of a cartoon style on some of the the possible sports that can be compete in the Olympics. This design definitely have been well thought out and I love the fact they used the Australian animals to represent the country.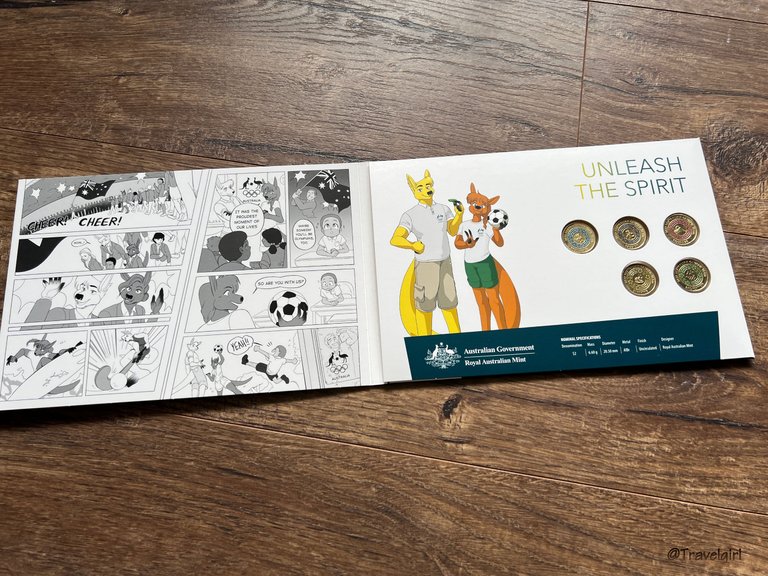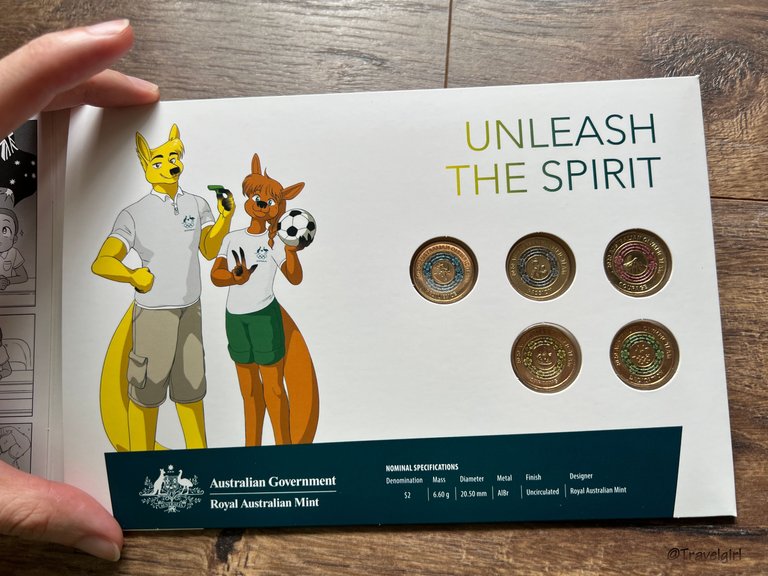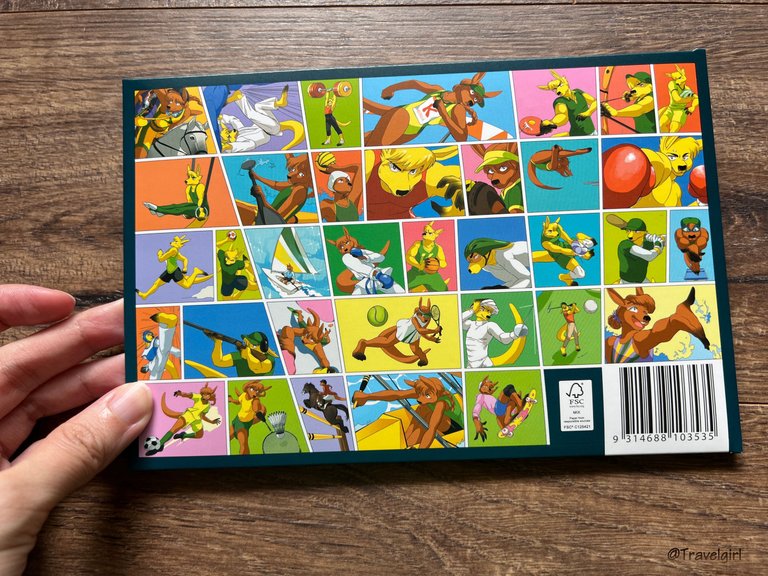 The second set is the Wiggles. The Wiggles is huge here in Australia and most kids will love it. Their "Hot Potato" song is a classic and even big kids like me still remember some of the lyrics. On the left of the folder, there is an introduction to all the Wiggle cast (no the recently announced ones). Super cute especially Dorothy the Dinosaur. On the right, there are a combination of $1 and $2 coins also with a special feature of coloured rims. As it is The Wiggle's 30th Anniversary, these were design to celebrate this astonishing time and they hope their fans can remember them in a special way.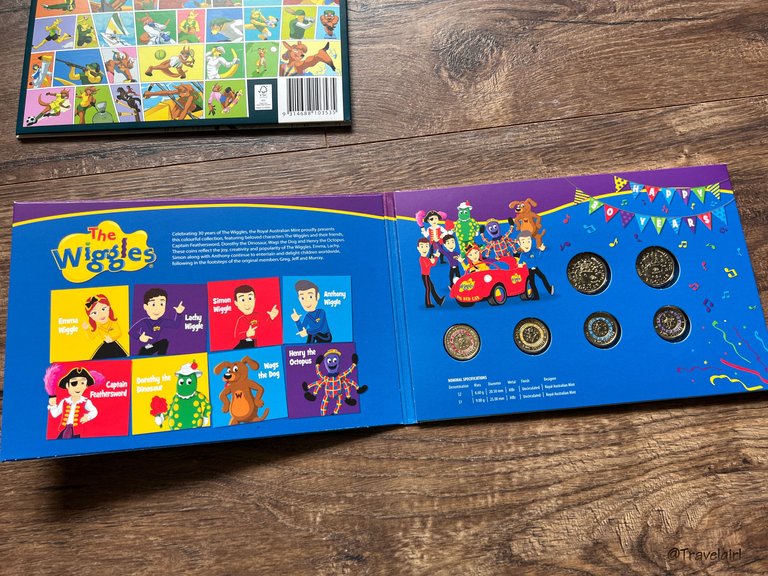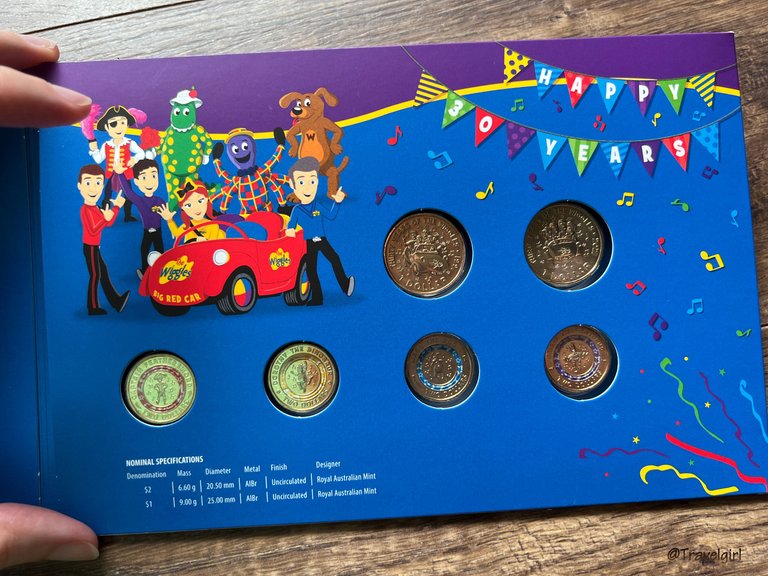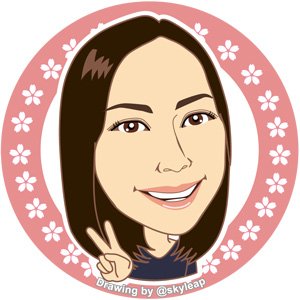 ---
Thanks for reading. If you like my post, please follow, comment and upvote me. There will be more exciting posts & destinations to come.
All photos & videos are taken by me & co in all my blogs/stories unless quoted.
---
---