Quick Healthy Fish Soup Great For The Family
Hi Everyone,
Due to the holiday season, my mum haven't been making the weekly soup so I decided to make something simple to satisfy my craving for soup. Cantonese people love their soups so I have taken a things from mum who I see is an expert soup maker. When we were young, she would make soup every single day of the week and the best part is every day is different. She would make simple soup which can take an hour to the good ones which can take 3 hours. I don't have much time these days so I chose to make something simple and fish soup is quick and easy. My kids drink whatever is put in front so they would drink it all up. My friends said I have trained my kids well as they drink their soup and rarely complain.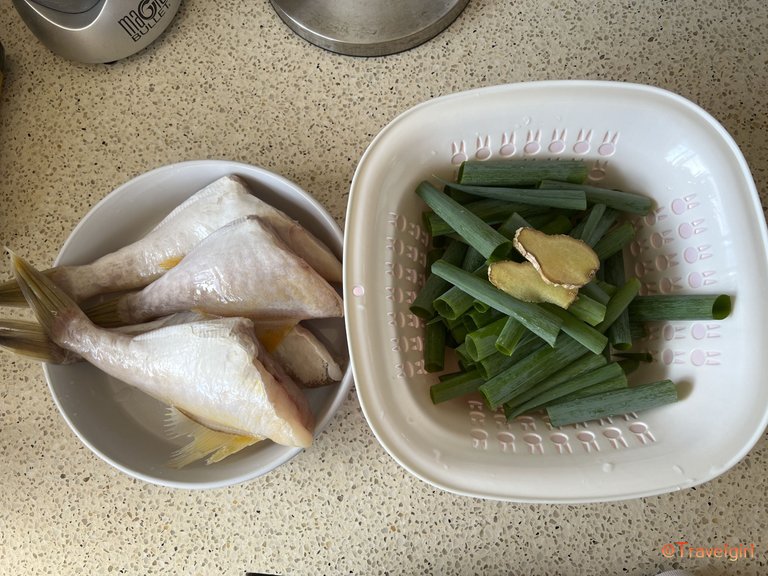 With COVID's staff and food shortage, there isn't much to buy locally. I was able to get some leather jackets so I just bought that. Normally I prefer something else but beggars can't be chosers. Tomatoes are also out of stock so I just decided to make a fish soup stock with a heap of home grown shallots. After cleaning the fish, cut the shallots and the ginger ready, it is time to pan fry the fish first. It not only get rid of the fish smell but seals the fish meat nicely so the juice can get into the soup once I start boiling it. I did add the shallots in there first to get that nice shallot smell into the fish first and then keep the shallots on the side.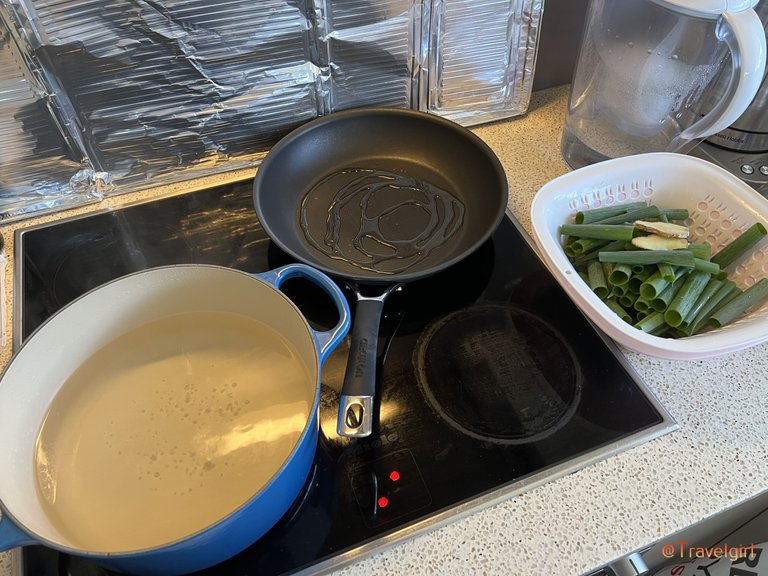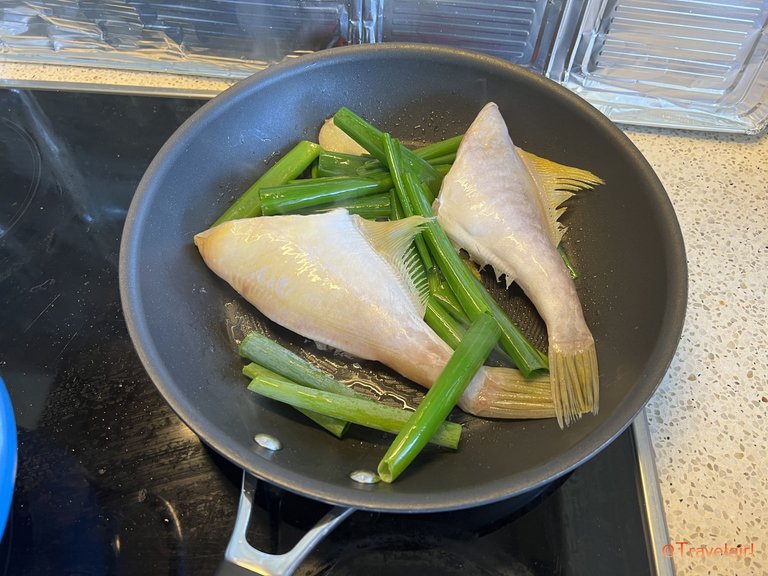 Once that is all seared for a few minutes, I put the fish and ginger into a big pot of water and get it boiling in medium/low flame for around 1 hour. By the 1 hour mark, the water has lowered a bit and the colour of the soup have turned a milky white. I would then use a fine siv and got the fish out of the soup and scope it many times to ensure all the fish bones are out. I don't want to be worried when the kids drink it and find a bone.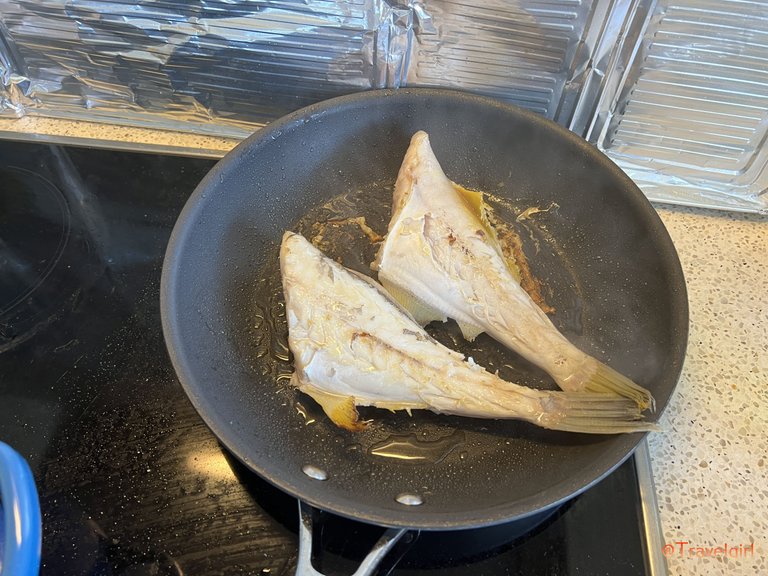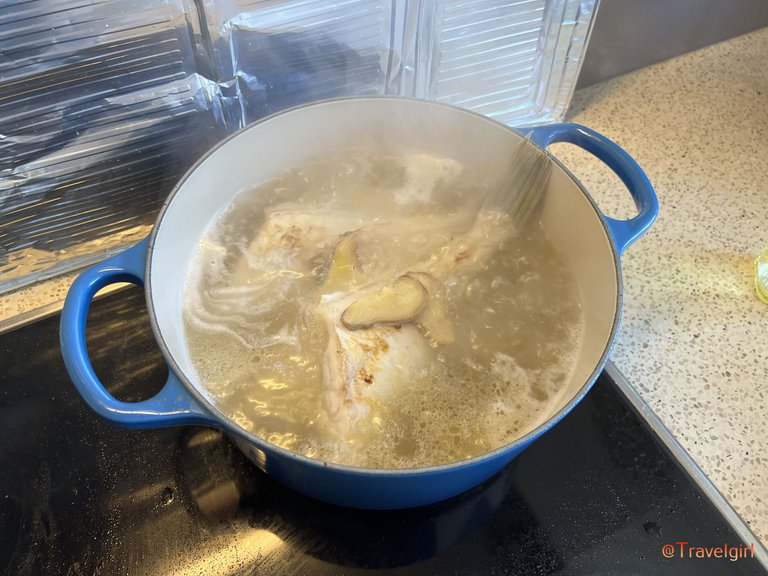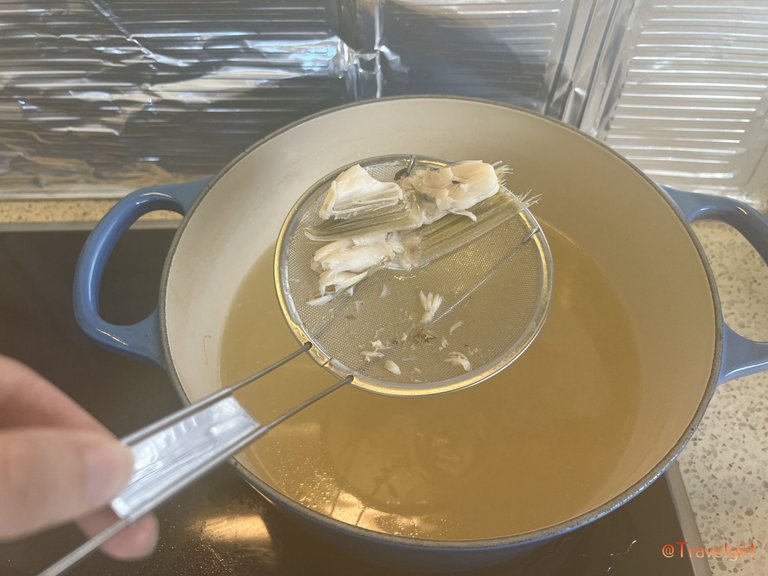 Then I put all the shallots in and boil it on high for another 5-10 minutes or so and put in a pinch of salt. You won't need much salt as the nice fish goodness would be in the soup already. From that big pot of soup, everyone would get around 2 bowls each which is plenty to keep everyone happy. Normally I would addd some tomatoes and coriander but we have to just work with what we have. Fish soup not only is great for the body, it is also good for the skin.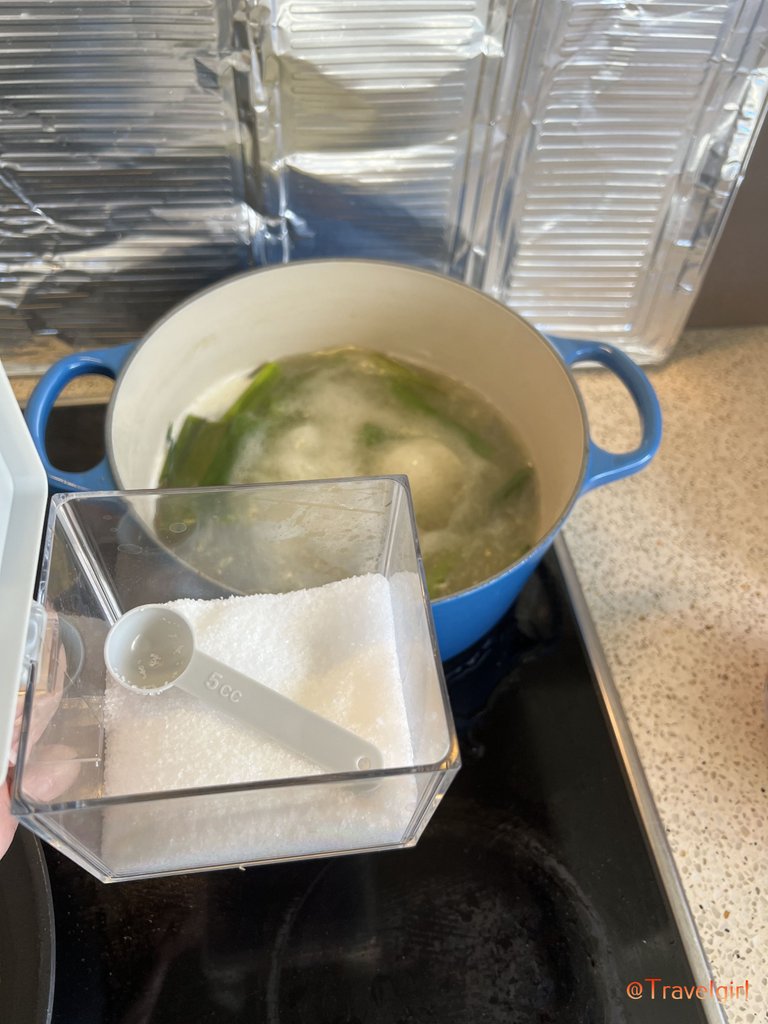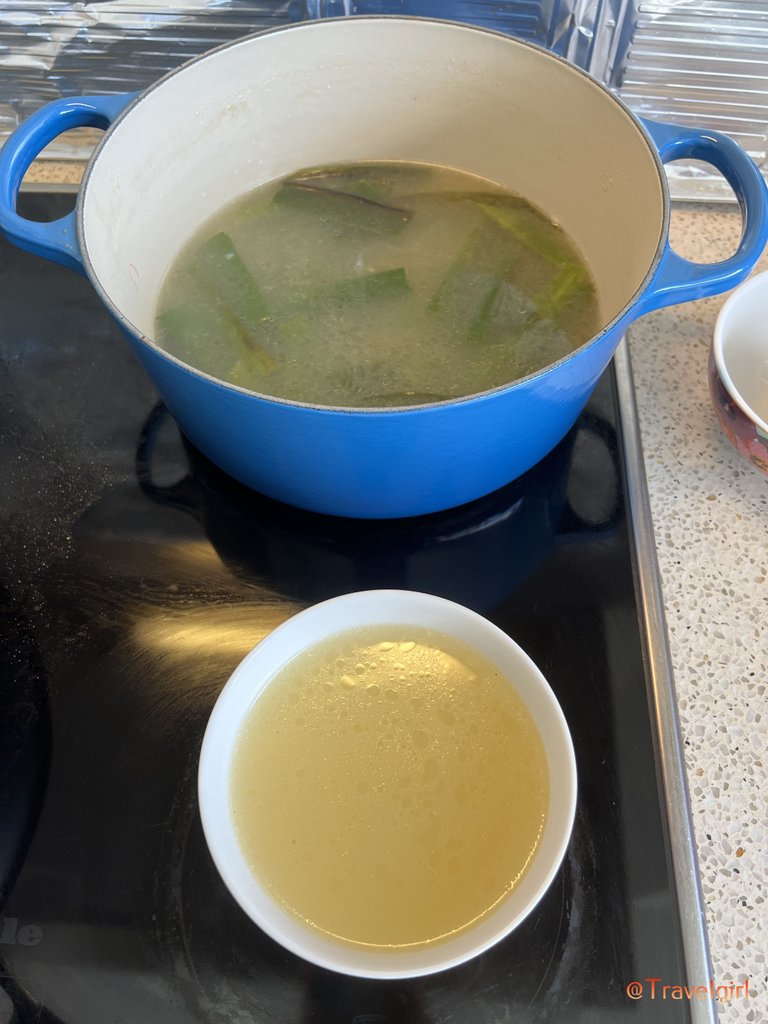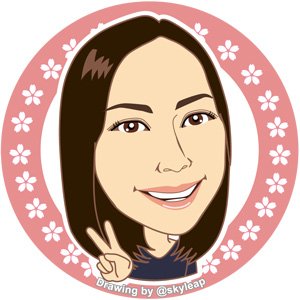 ---
Thanks for reading. If you like my post, please follow, comment and upvote me. There will be more exciting posts & destinations to come.
All photos & videos are taken by me & co in all my blogs/stories unless quoted.
---
---