My First Fashion NFT - Jimmy Choo Shoes

Hi Everyone,
I've always like the ideas of blockchain online games and have played a few different ones with spending the most time on Splinterlands. There is so much on Splinterlands like cards, land, brawls and so but I really never got into other NFT projects. Nothing really interests me even though I've read a lot about them even though hubby shows me new projects, nothing really interest me. Until recently I found out that Jimmy Choo have released their first ever NFT shows, that got me interested. A pair of Jimmy Choo in real life isn't practical when I've go to run errands or pick up the kids to school but having them as an NFT is a different story.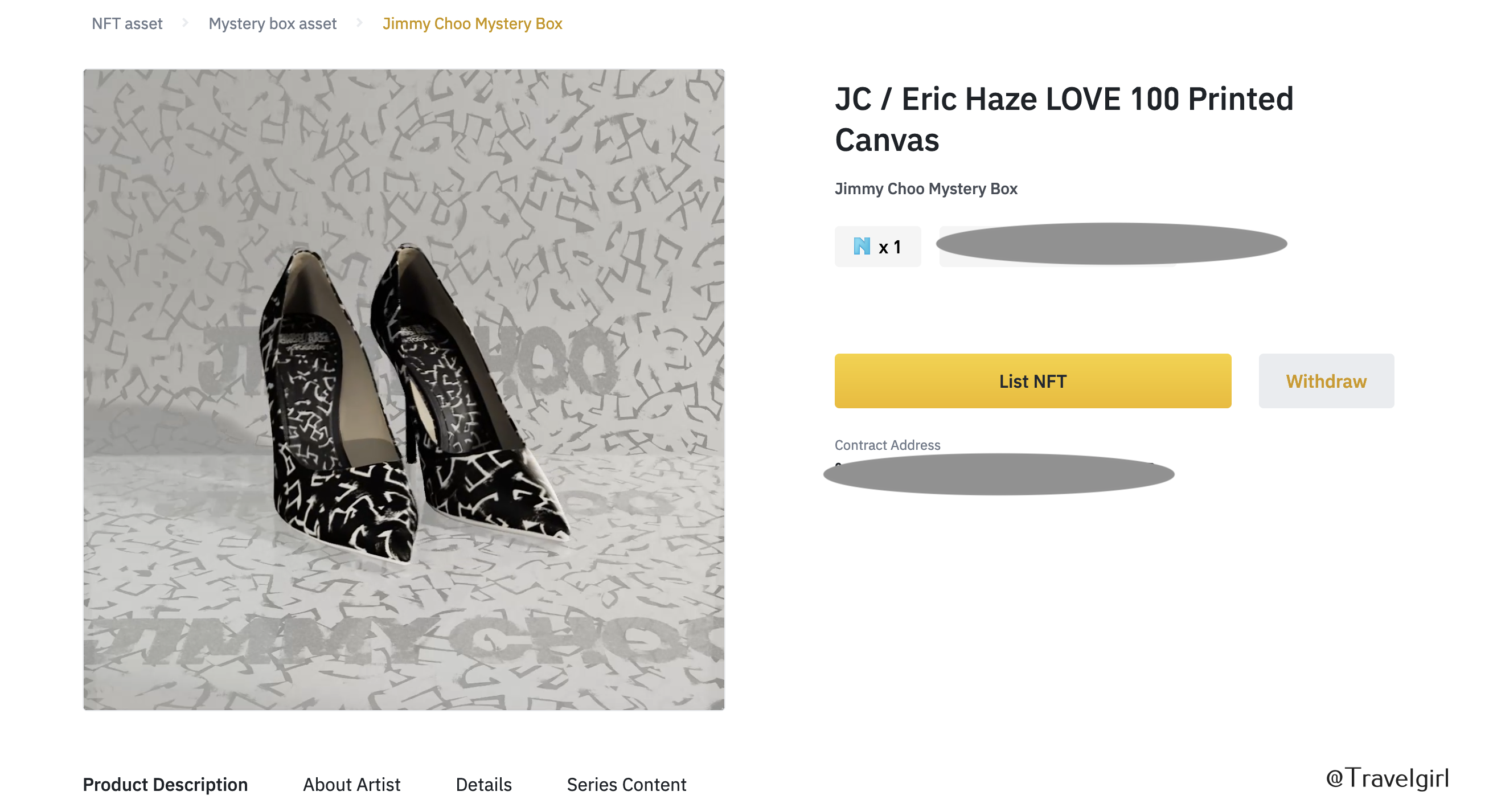 Anyone who is into fashion would know Jimmy Choo is famous for his beautiful shows. These NFT are available on Binance with the one of a kind shoe up for auction plus another 8888 mystery boxes up for grabs. The one of a kind show was out of my budget which was at $6000 at the time of writing so I opt to get a mystery box instead. The one of a kind NFT was really cool and they try to make it really stylish like all Jimmy Choo shoes, you would want to get it even though you can't wear it. What is even better, all profits will be donated to the Jimmy Choo foundation which supports Women for Women International.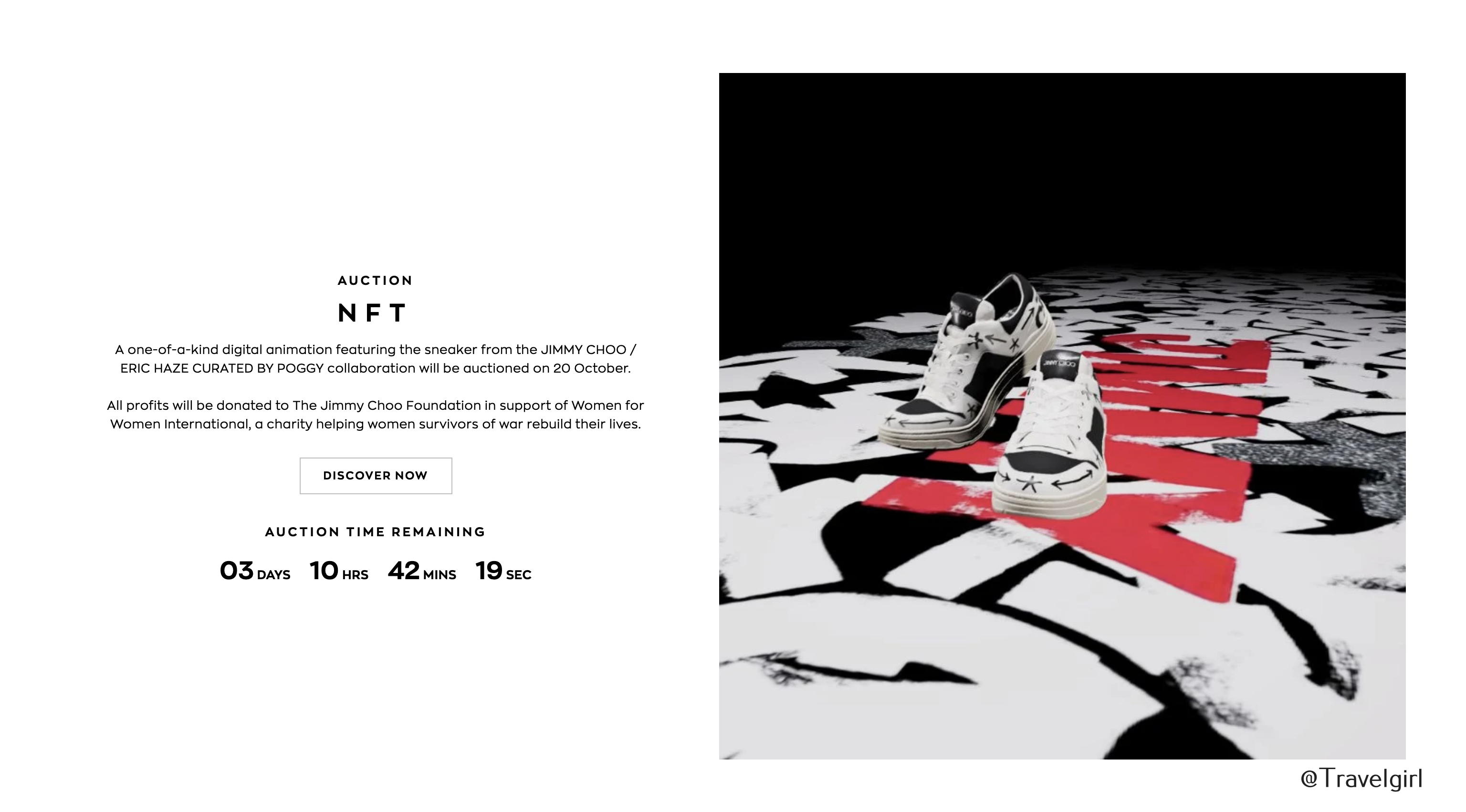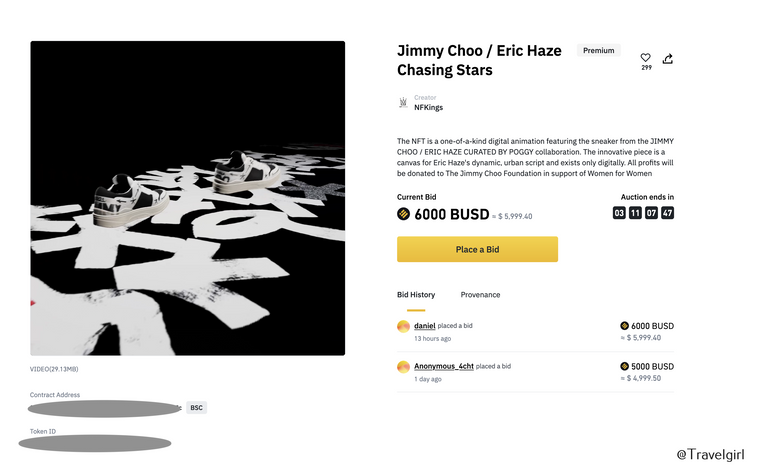 On the purchase page, there were many mystery boxes and 4 types of NFTs of Jimmy Choo's heals. They range from $8.50 all the way up in the thousands. These are shows which was opened from the mystery boxes and people are reselling these to recoup their funds or wasn't happy with their revealed style. My budget was $100 and was only interested in the mystery boxes. The original price of the boxes were $30 so I ended up buying 3 for around $33 each and I still had a bit of money left.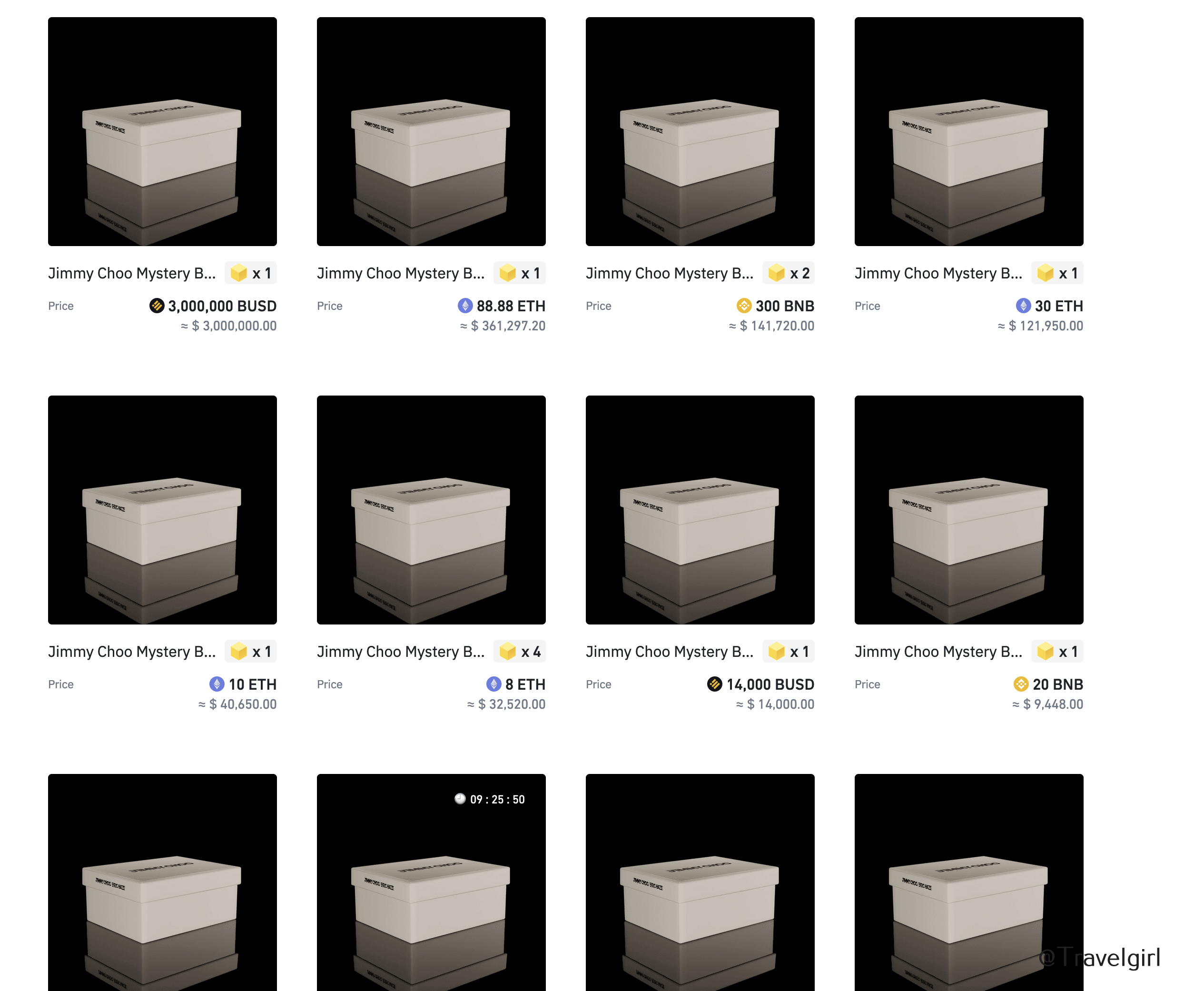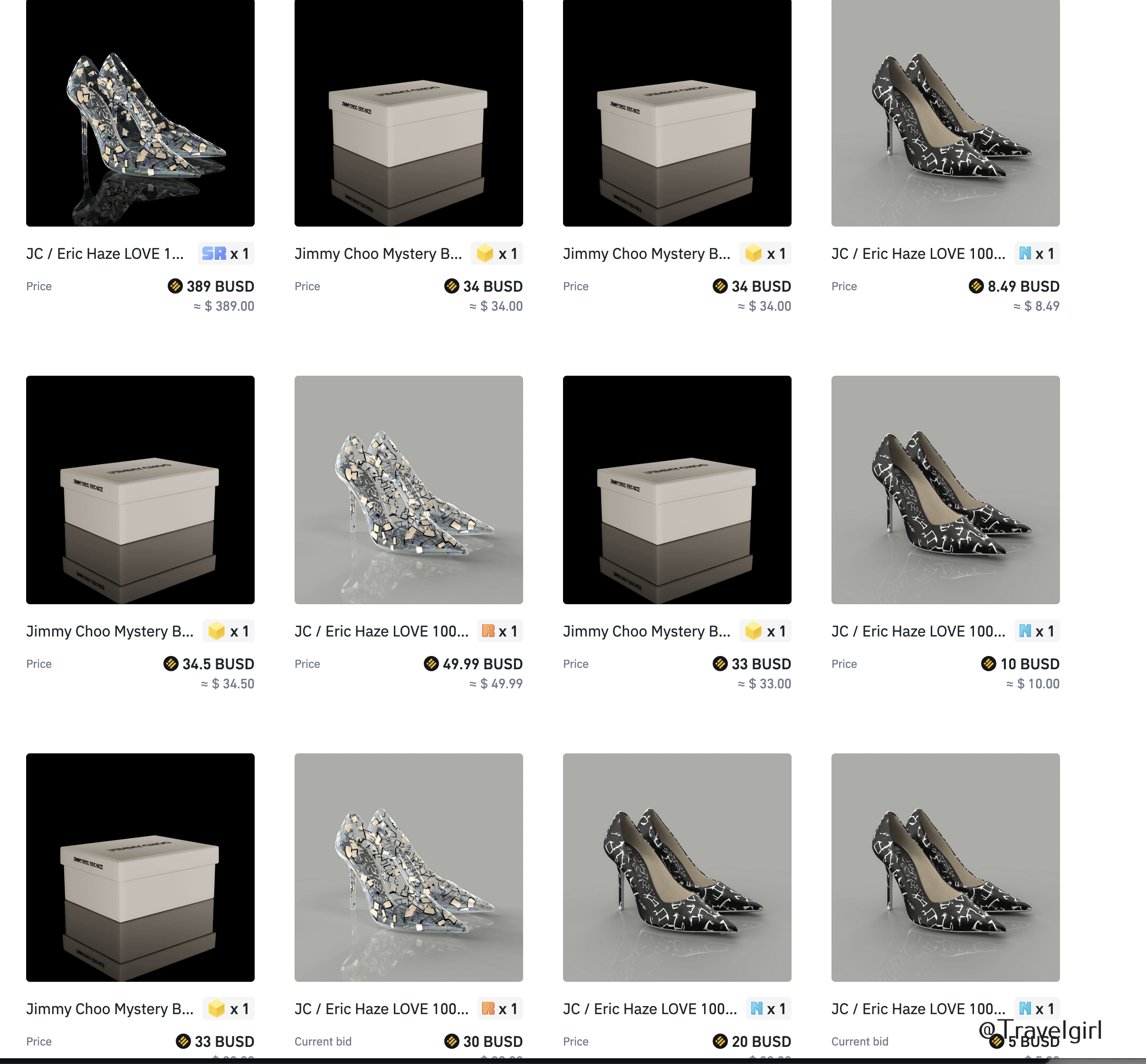 I decided to open 1 and keep 2 of them unopened to see how much they can go up for later when all of them are sold out. There are 4 different types of shoes and rarity in the boxes. Of course the rarer they are, the more expensive they are worth on the second and market.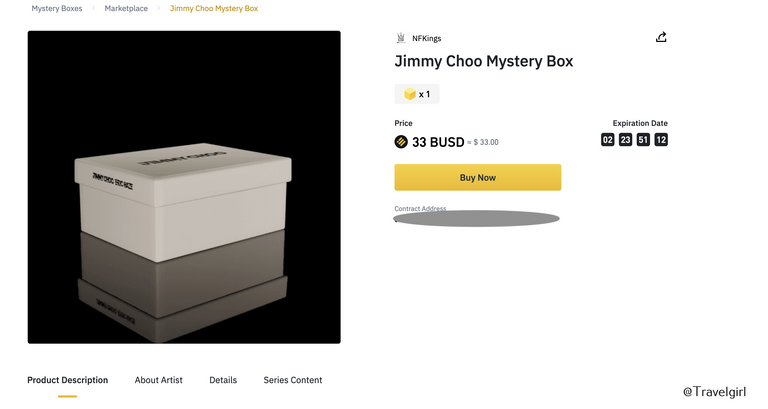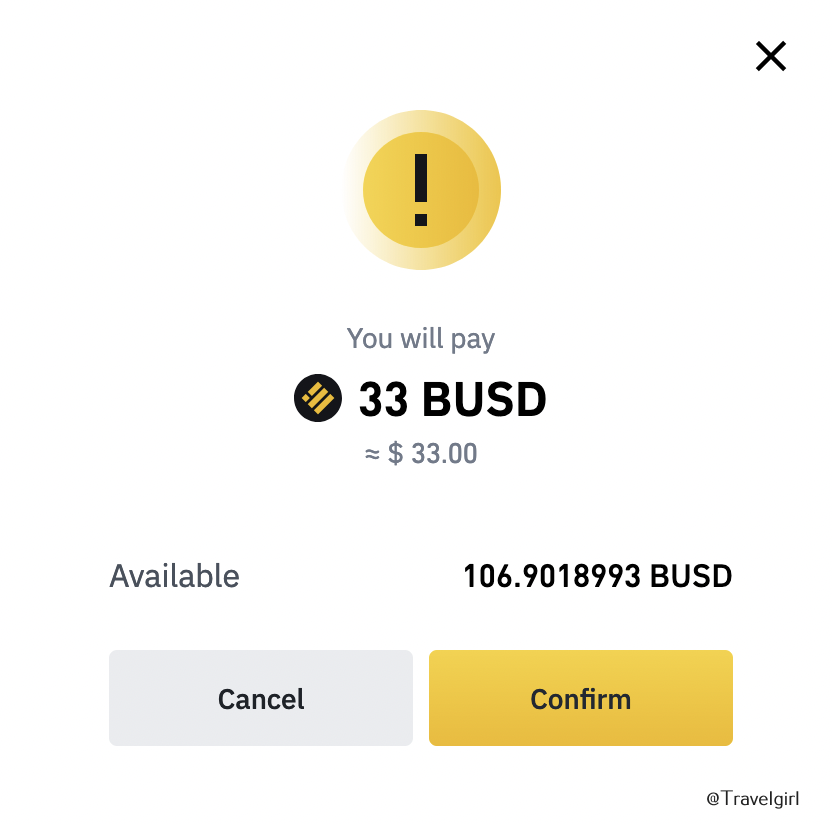 So here it is, my opening. Received an ordinary pair which isn't too bad. These pair of shoes are selling at around $10 at the moment which means I am making a loss but I am hoping the price will start going up once the boxes are sold out. If I ever wanted to sell this NFT, it is also possible, just list them back on Binance with your desired price with the number of days you want it up for sale. I am super excited with my FIRST fashion related NFT, this is only the start as I can see more major brands will hit the NFT world.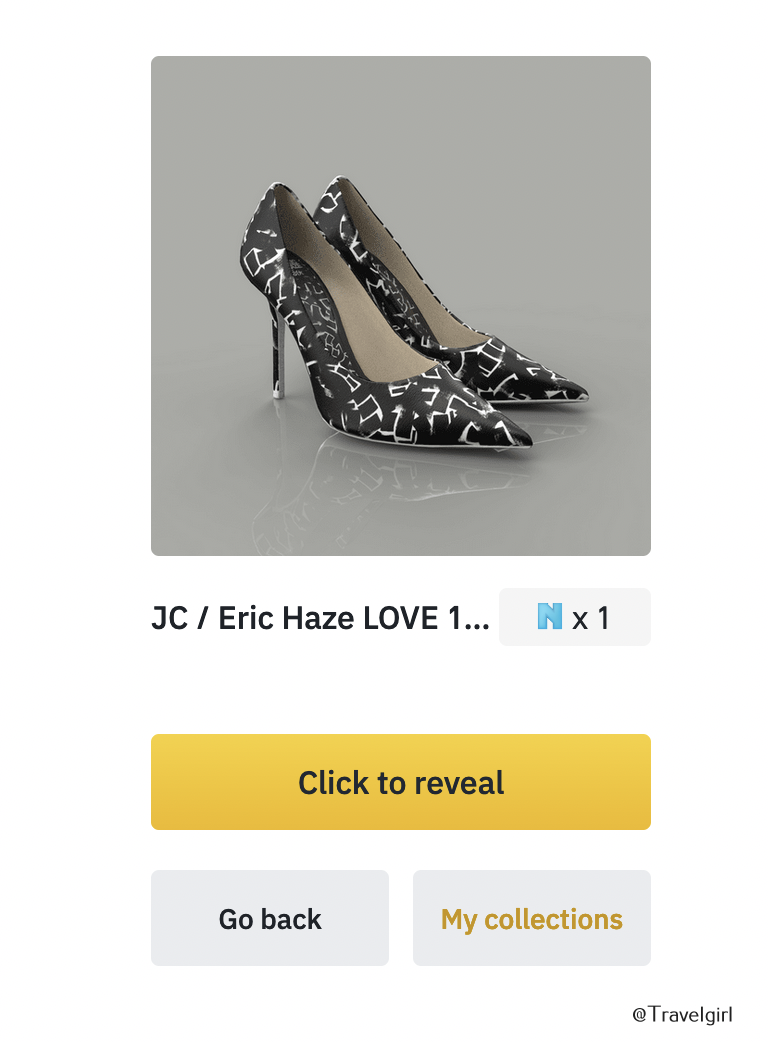 Source - Binance NFT Marketplace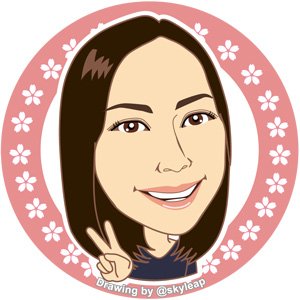 ---
Thanks for reading. If you like my post, please follow, comment and upvote me. There will be more exciting posts & destinations to come.
All photos & videos are taken by me & co in all my blogs/stories unless quoted.
Posted Using LeoFinance Beta
---
---