Let The School Holiday Begin ~ Baking Chocolate Fudge Brownie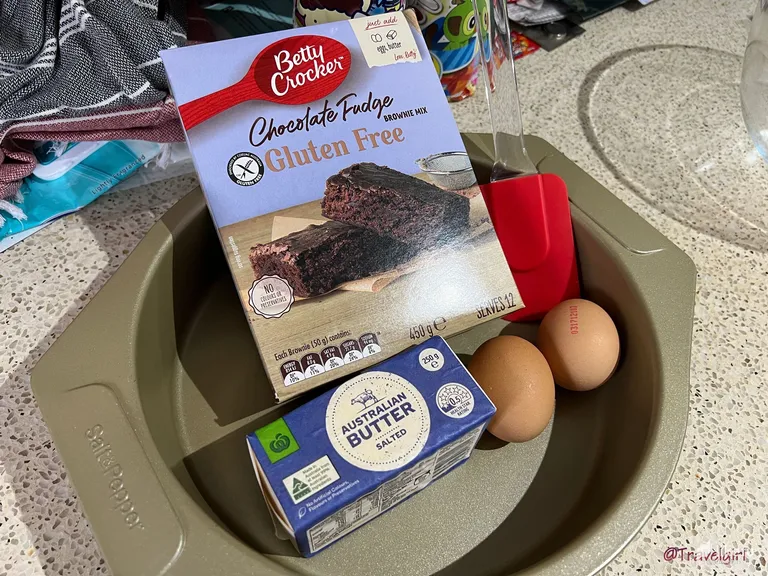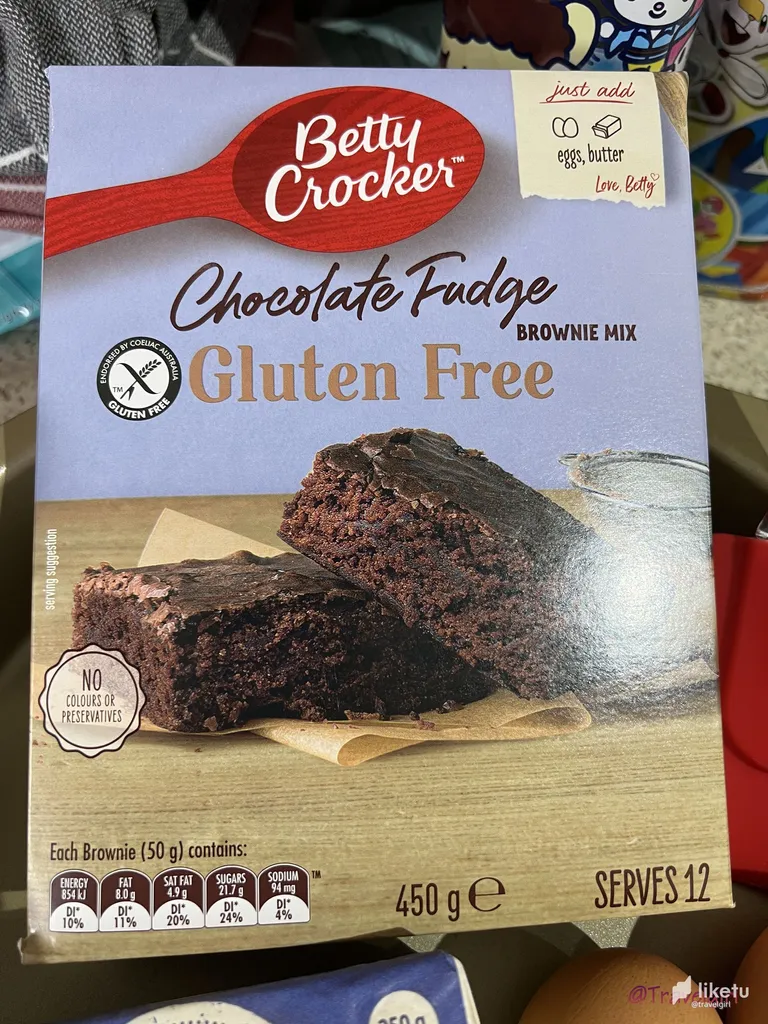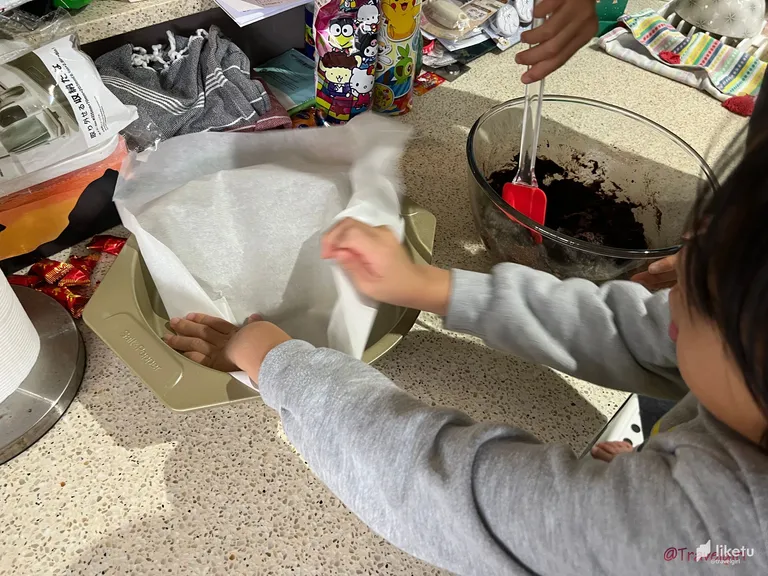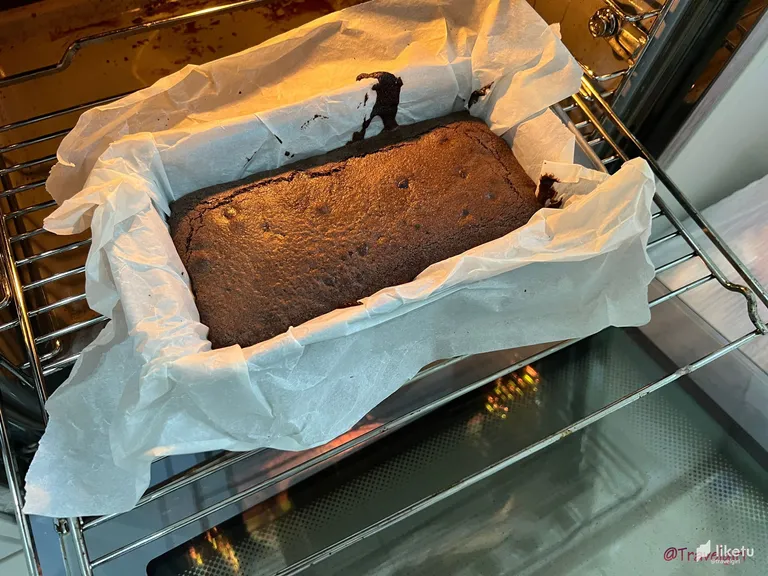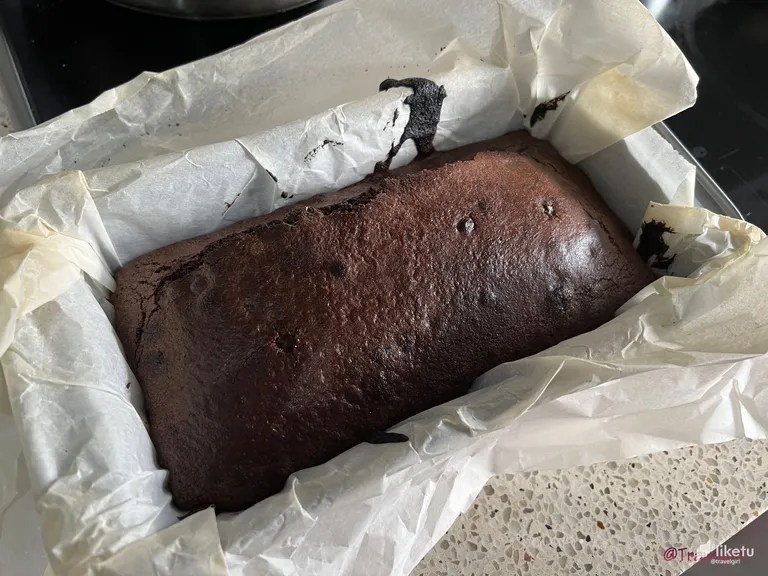 Hi Everyone
End of term holiday finally started this week for the boys and I've lined up a whole range of activities for them in different locations. They will be joining different friends learning new skills, playing games and so on to get their endless energy out. The boys were at home yesterday as plans changed last minute therefore we decided to bake something to have after their music class in the afternoon. I'm not a good baker so I normally do something very simple and due to BB E being gluten intolerant, I opt to get a box of mix ready for us to use so he doesn't get a reaction to it.
We have chosen to make a chocolate fudge brownie which is perfect for the cold weather plus something super easy for the boys to help make. The only ingredients which I had at home were eggs and butter. The instructions mentioned adding 2 large eggs, I only have normal-sized eggs so I add 3 eggs instead which turned out pretty well in the end. I also needed a square baking pan which I don't have so opt for a round one to then finding a rectangular pan actually made a better option.
BB M got right into the mixing while I was heating up the butter so it could melt. The boys took turns mixing everything in the big bowl but I told them not to lick any of it as it has raw egg, just in case. While the oven was still pre-heating, BB M lined the baking pan which he did twice as were changing the pans around. He was such a great helper, he seemed to be a natural cook. After a few minutes of mixing, in goes the batter to the tin. As the tin was a bit taller than the recommended tin, I decided to leave the tin in the oven for the full 30 minutes to see if it is cooked through.
After checking at 30 minutes, the middle was still very runny so I baked it for another 5-7 minutes and that did the job. I took it out of the oven and left it to cool for around 5 minutes before the kids started munching on it. Great little activity for them to do at home and be able to eat the finished products. Kids were definitely proud of their own creation!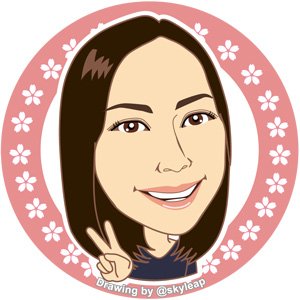 ---
Thanks for reading. If you like my post, please follow, comment and upvote me. There will be more exciting posts & destinations to come.
All photos & videos are taken by me & co in all my blogs/stories unless quoted.
---
For the best experience view this post on Liketu
---
---