Kitchen Organisation Item Saved Valuable Bench Space
Hi Everyone,
I live in a small apartment so space is a premium. We chose this place knowing we have a small internal space but a larger outdoor space so we can allow the kids have a bit more bigger outdoor area. Since space is tight, I would try to find ways to make this better with what we have. We have a corner set up for hubby's health products and blender. I have realized recently the number of items on that corner have been increasing especially when we bought those massive bottles of protein shakes. At the moment, its all in a heap of mess and not only it is taking valuable kitchen bench space, but also doesn't look good at all in the kitchen.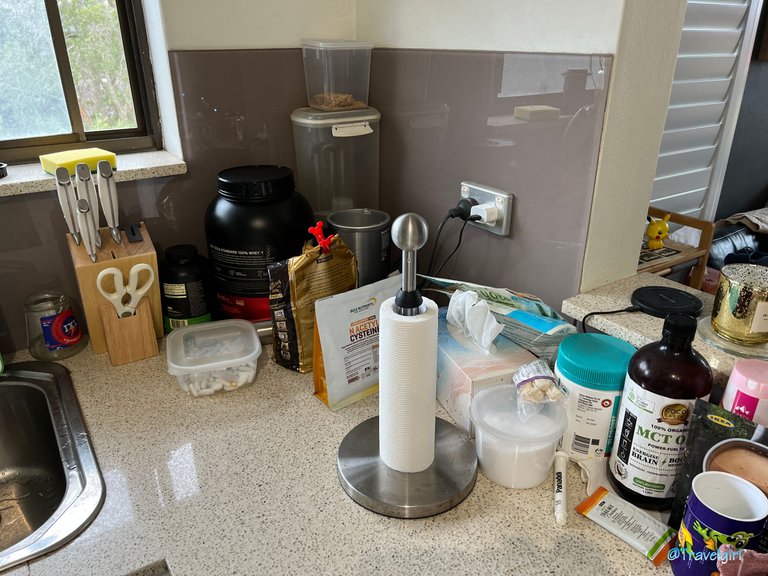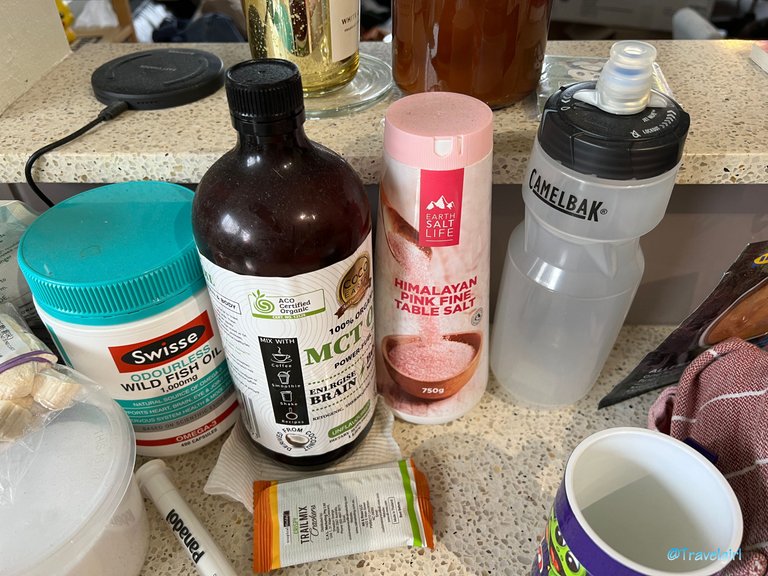 I ended up finding a nice little rack from Kmart and the best part is the rack has made from wood as I don't like the plastic ones found in various shops. The square shape fitted perfectly in that corner so it today I took some time out to tidy up the space and chuck out any expired items. I thought the rack came already made but in fact you have to put it together. Luckily it was not too hard so I got it together in less than 10 minutes. From the mess Hubby left daily, he has a range of protein health products, coffee beans, cereal, sea salt for his drinks and so on. If you see from my pictures, some of his stuff continue to run across the kitchen bench.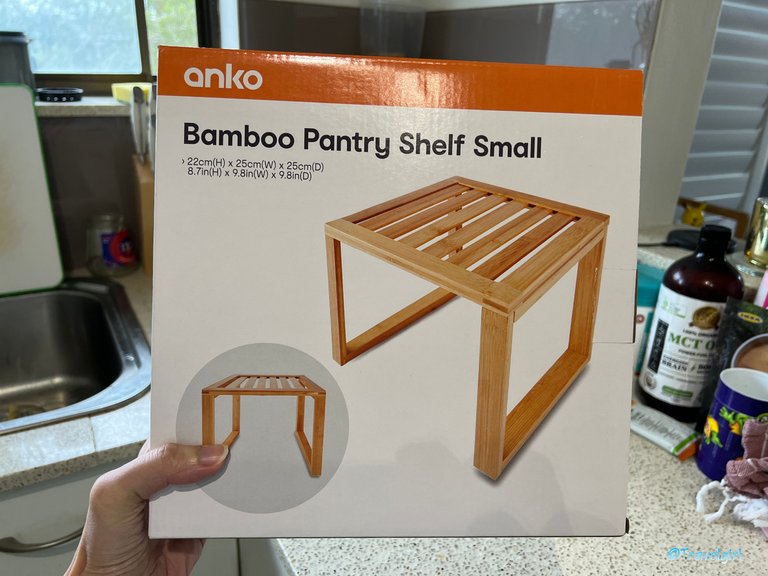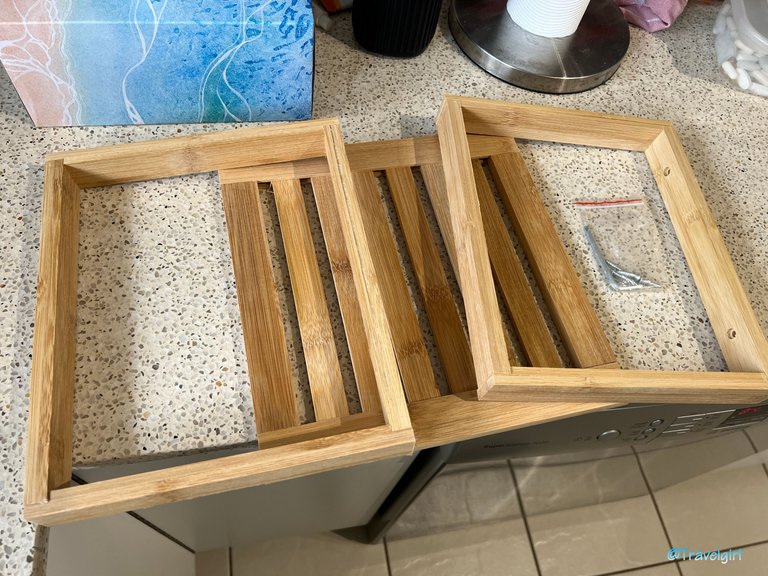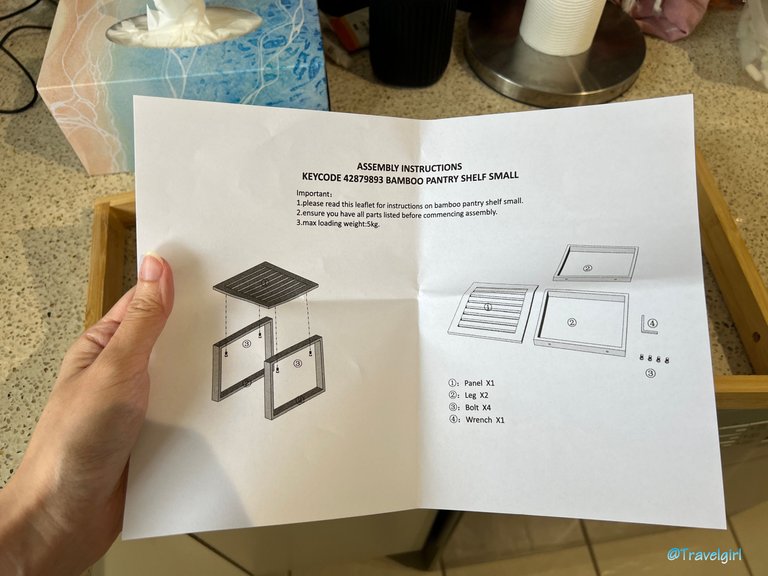 First I cleared everything out and chucked out all the expired stuff. Gave everything a good wipe as some of the oil from those bottles have leaked out and have left a stain at the back. That wasn't fun cleaning because the oil have been backed on but after a few scrubs all out. What was left fitted right under the rack and I put the most used items on the top. I also had to clean an empty container out as he told me he no longer needs it even better as I use these containers all the time so I can redeem my goods back. I hope it continues to stay this way or else our kitchen will be even more crammed if he decides to buy more items. He assured me at this stage, there isn't anything else to buy and if so, it will probably go into the laundry (not like we have a lot of empty space there either). A great win for the weekend, ready to start a week!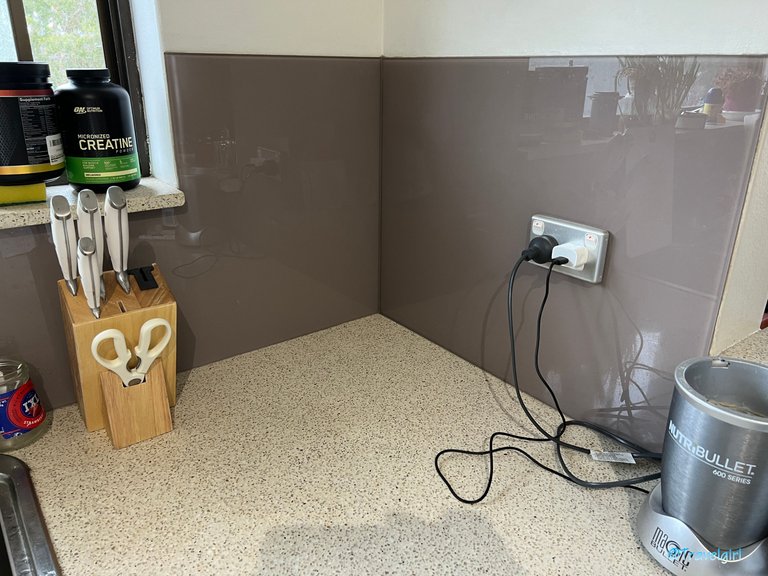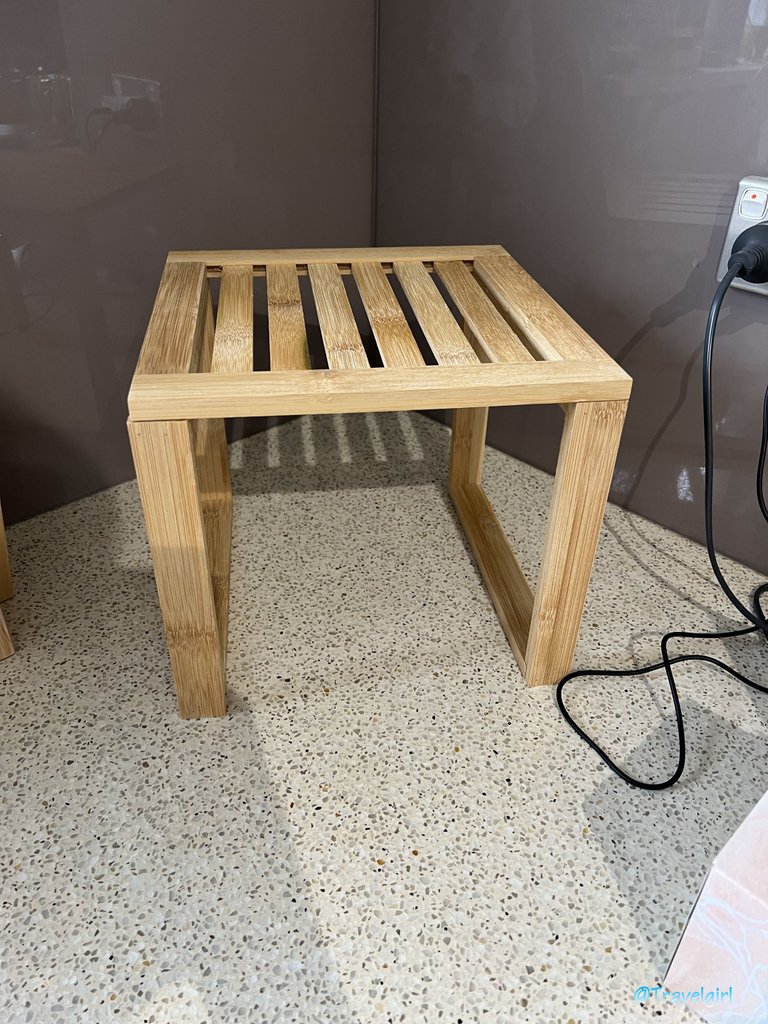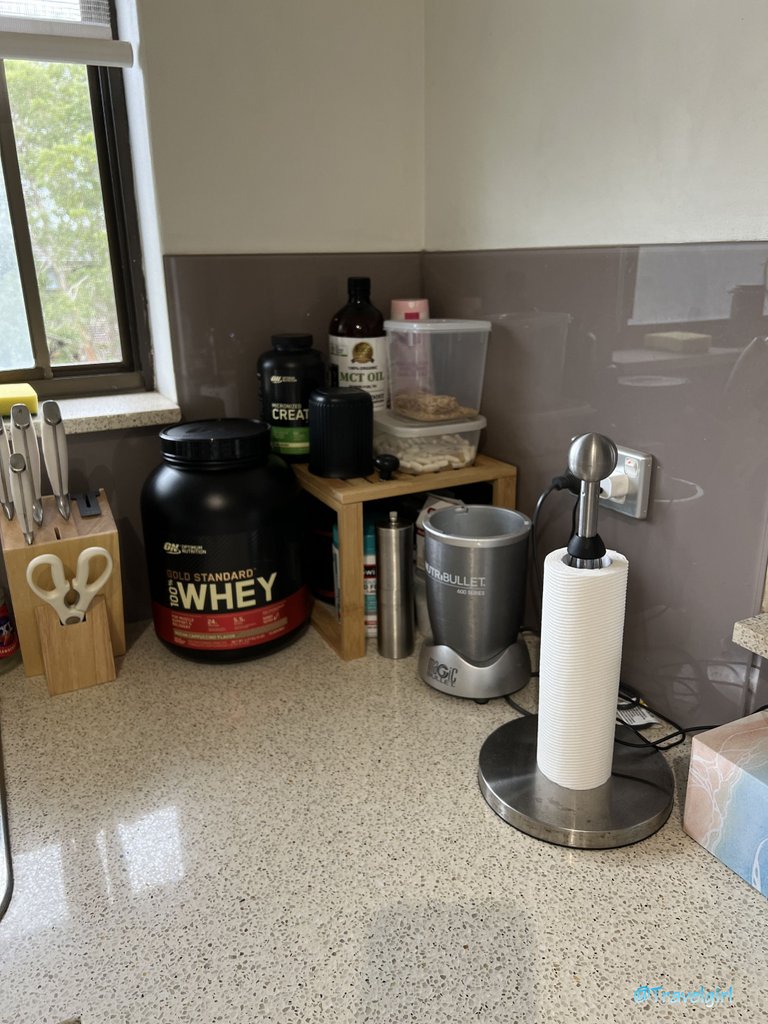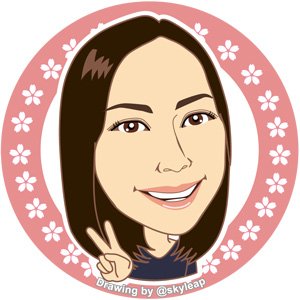 ---
Thanks for reading. If you like my post, please follow, comment and upvote me. There will be more exciting posts & destinations to come.
All photos & videos are taken by me & co in all my blogs/stories unless quoted.
---
---