Hello Kitty Collaboration With Gotcha
Hi Everyone,
During the COVID lockdown in Sydney, I have been told by friends that Hello Kitty is having a collaboration with Gotcha, a bubble tea chain. I am not a fan of Gotcha so was a bit disappointed Hello Kitty collaborated with a brand I am not a fan of but I will want to check it out when freedom day comes around. There is a Gotcha store at Chatswood, the nearest center with many stores including other bubble tea brands. Our friend decided to shout us some bubble tea and we had to check out the store to see what Hello Kitty goodies they have.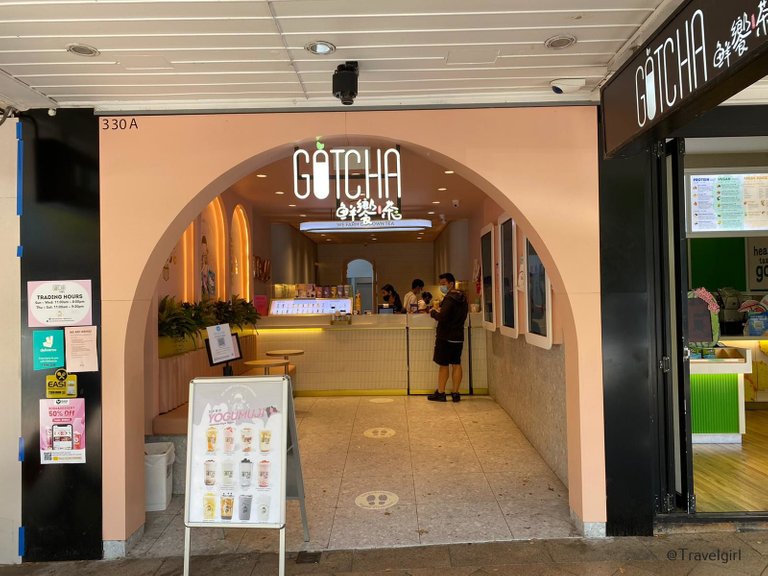 We walked in and the counter already had 5 different Hello Kitty cups for the drinks. Unfortunately they are one use cups so you can't really save them after a drink. There though some tumblers you can buy for $30 or so which I was hesitant at the time but when I got home, I thought maybe I could get 1 for the sake of collecting. I am hoping to go back to the store next week and see if they have any more stock. We ended up ordered two milk teas and I green tea with aloe for myself.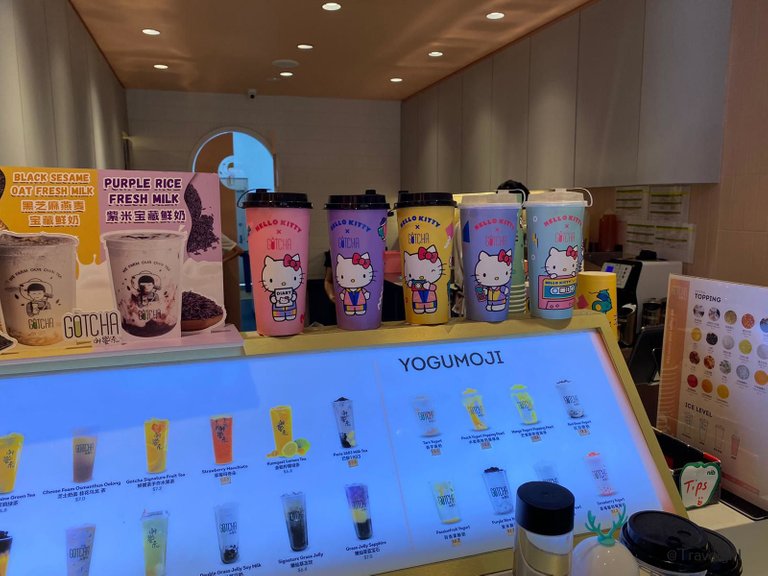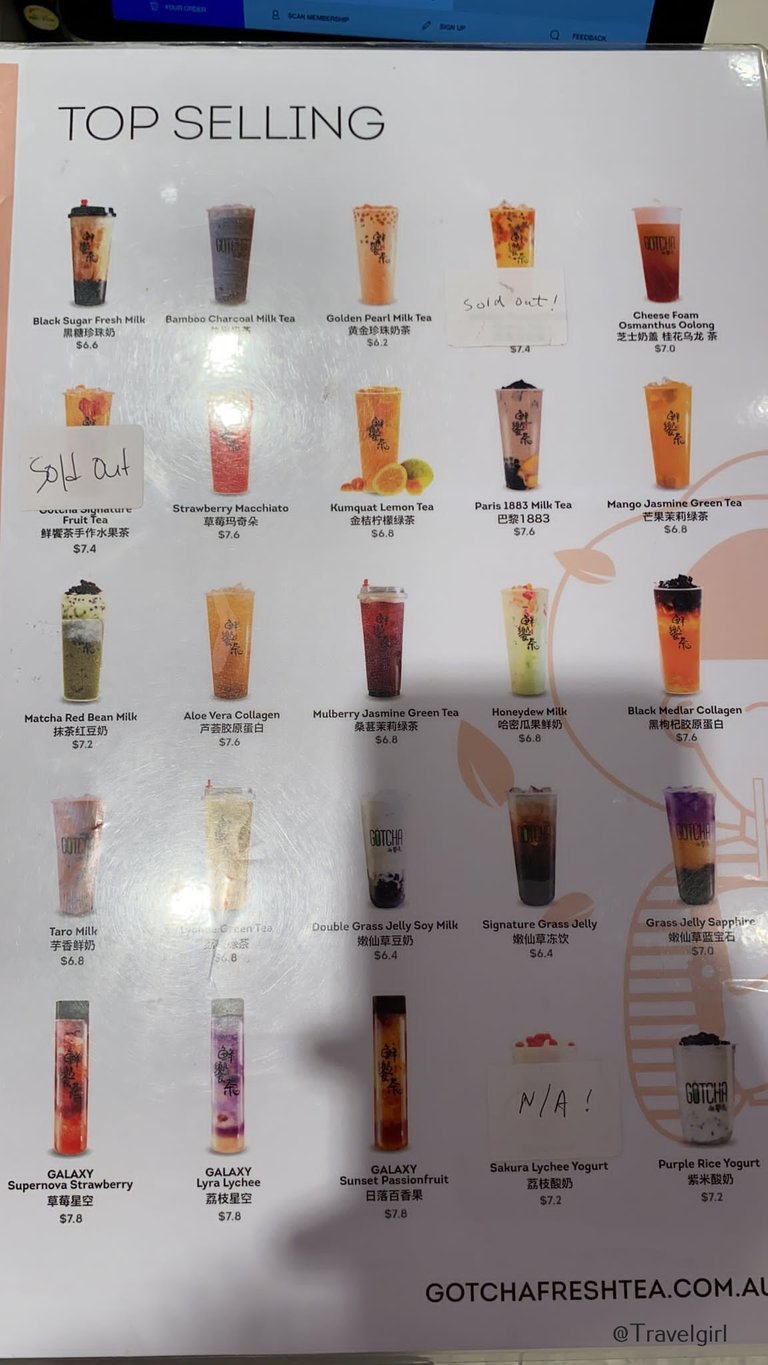 While we were waiting, we could see that they also give customers paper bags printed with Hello Kitty on it which they did give us with our drinks. I was hoping to check out the tote bags I saw online at the store but they didn't have any in store and hope to get some in a week or so which I am hoping to go and check out along with the tumbler. The drinks were made quickly as there weren't many customers out and about as people were still very cautious with COVID cases even though a high % of the population has been vaccinated. I am still not a fan of Gotcha drinks but will still visit the store to check out the merchandises next week.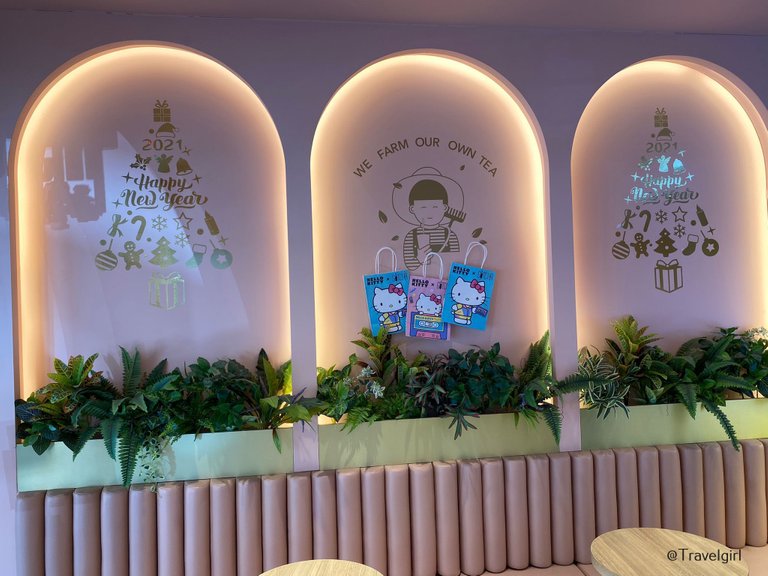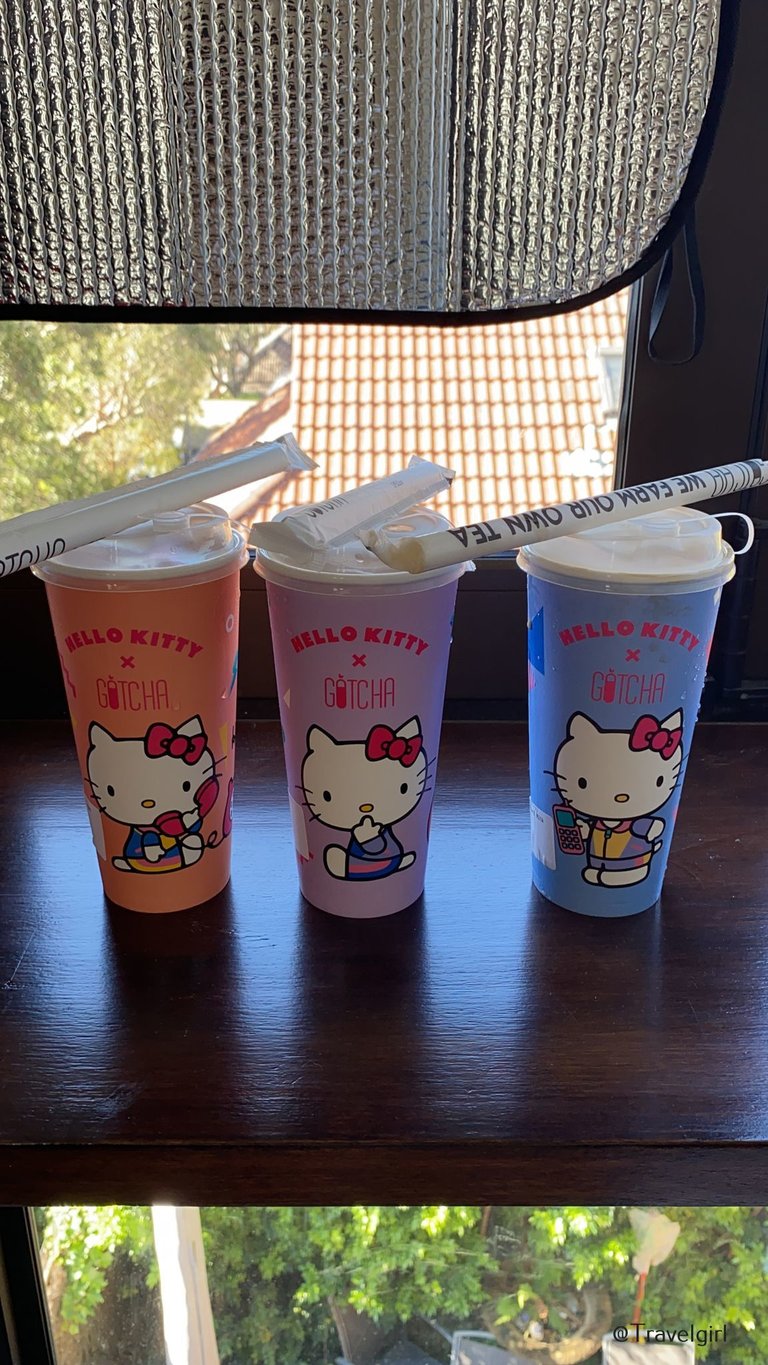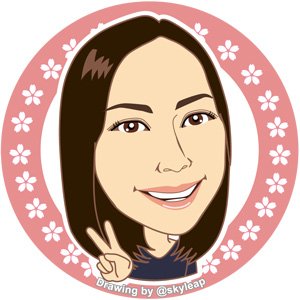 ---
Thanks for reading. If you like my post, please follow, comment and upvote me. There will be more exciting posts & destinations to come.
All photos & videos are taken by me & co in all my blogs/stories unless quoted.
---
---