Good Time To Buy Some SPS?
Hi Everyone,
As we see the crypto market dropping the last day and a bit, I see this is an opportunity to stock up if you have extra money sitting on an exchange of some sort. Currently SPS is under 30c which is on the lower side compared to what it has been for the last fortnight so would this the best time to buy them up? New players to the game might think the dip means danger for Splinterlands but I would think it is the best time to get your hands on some if you haven't. With the new card packs Chaos Legions coming out soon, we know for a fact that you need to stake SPS in order to obtain tickets for the presale but we don't have numbers yet. With this in mind, wouldn't there be a panic last minute buys to grab these SPS to get those valuable tickets for the presale. In the past, presales normally are pretty good as it normally give buyers promo cards or something on top of just the card packs if you buy a certain amount of packs in one go.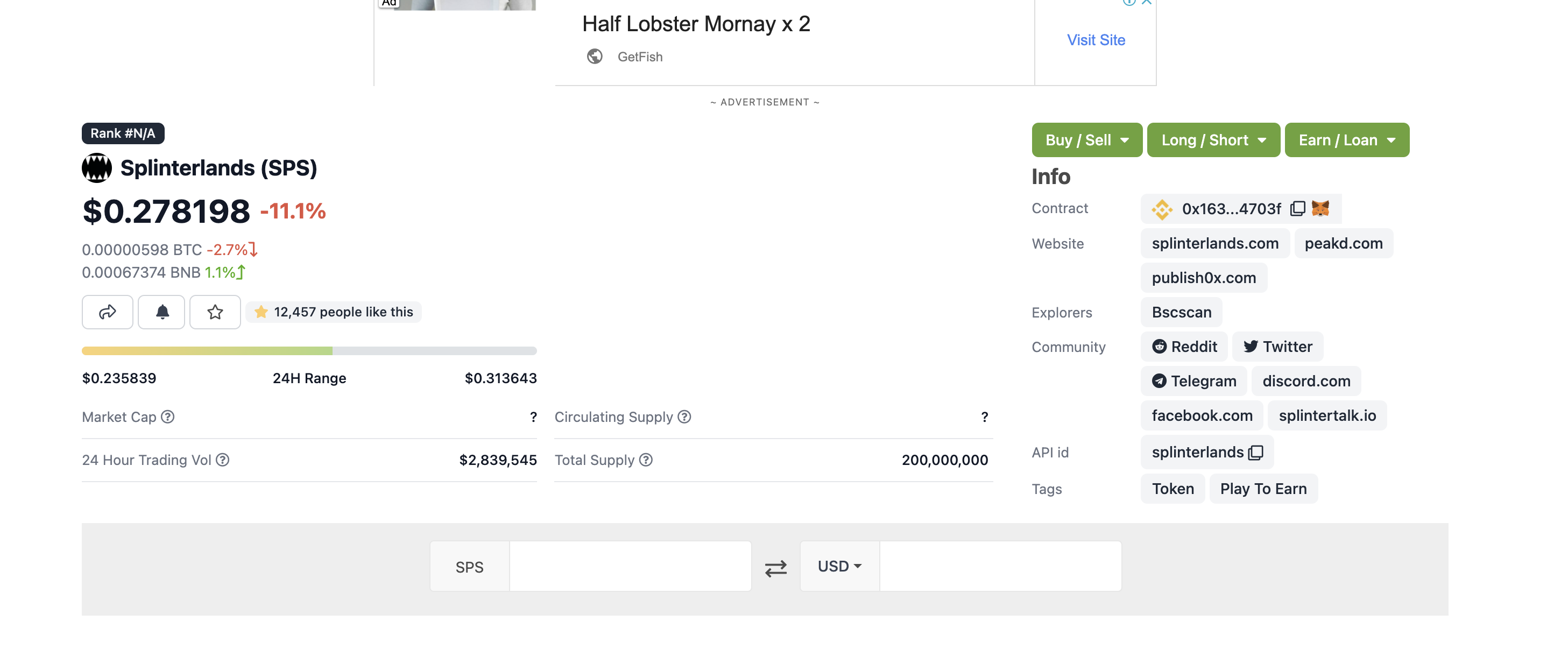 At the price of 27.8c at the time of writing, I would see this a steal. I have been staking all of my SPS to make the most of the high APR which is currently just over 120% considering we are already 30+ days in. Currently those who want to purchase the new packs are staking all they can to get as many tickets they can obtain + have the luxury of collecting the new APR rewards by staking them. We can also see that some tournaments are also accepting SPS as the entry fee with a minimum staking requirement which we eventually see more of the SPS usage as the game develops. It is an exciting time for Splinterlands and their token and card holders so it is best to keep an eye out on these prices as I don't think it will last too long.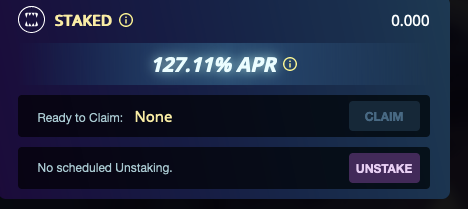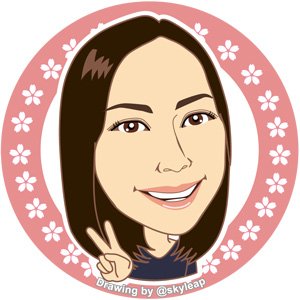 ---
Thanks for reading. If you like my post, please follow, comment and upvote me. There will be more exciting posts & destinations to come.
All photos & videos are taken by me & co in all my blogs/stories unless quoted.
Posted Using LeoFinance Beta
---
---