Food Sharing #307 - Shunka @ Hakodate, Japan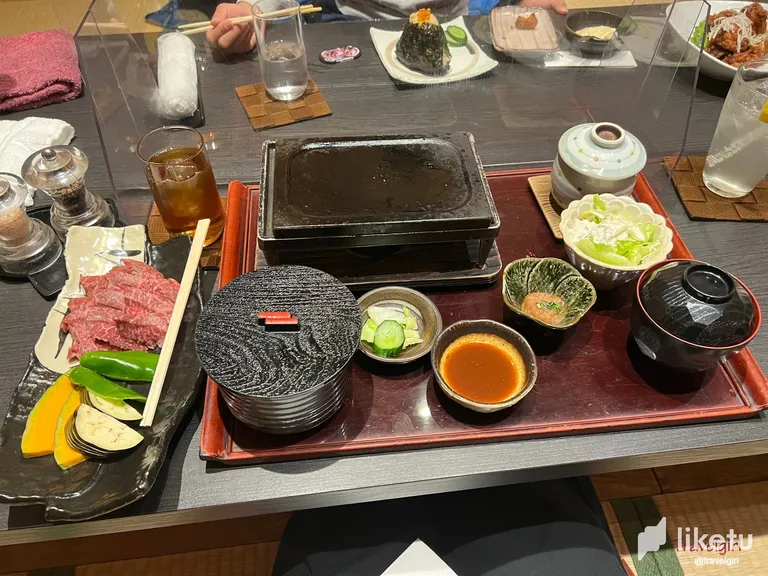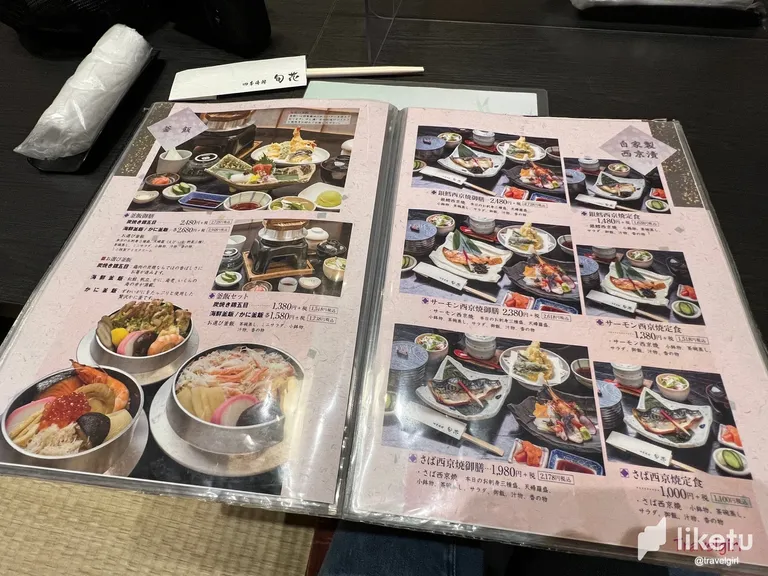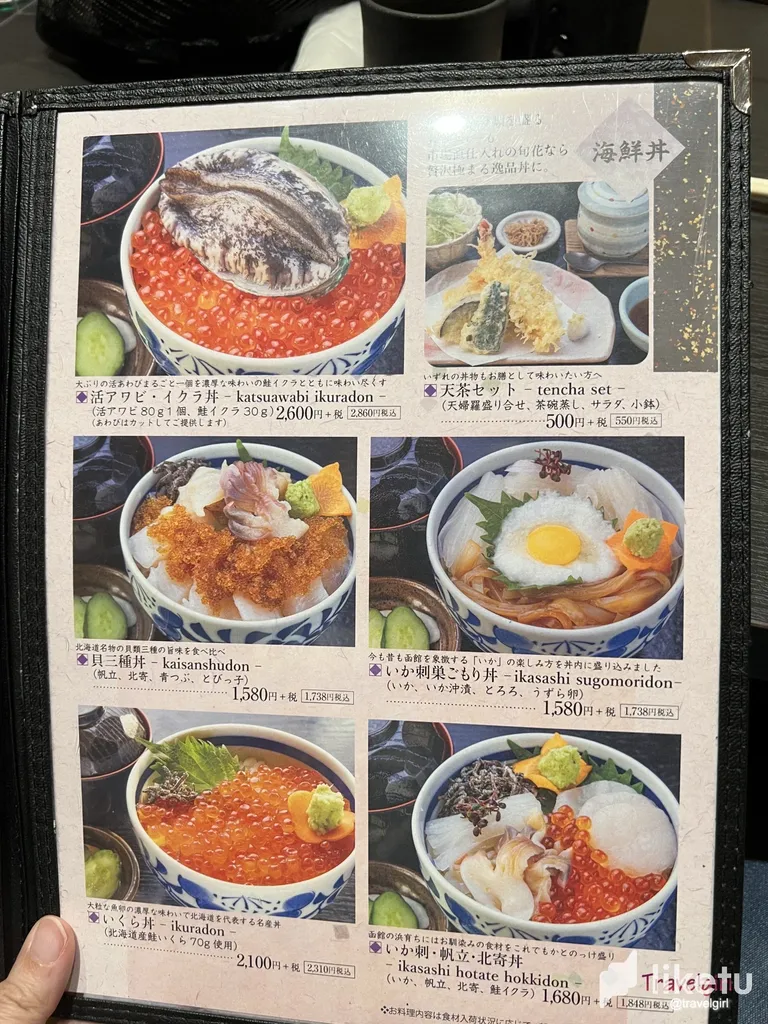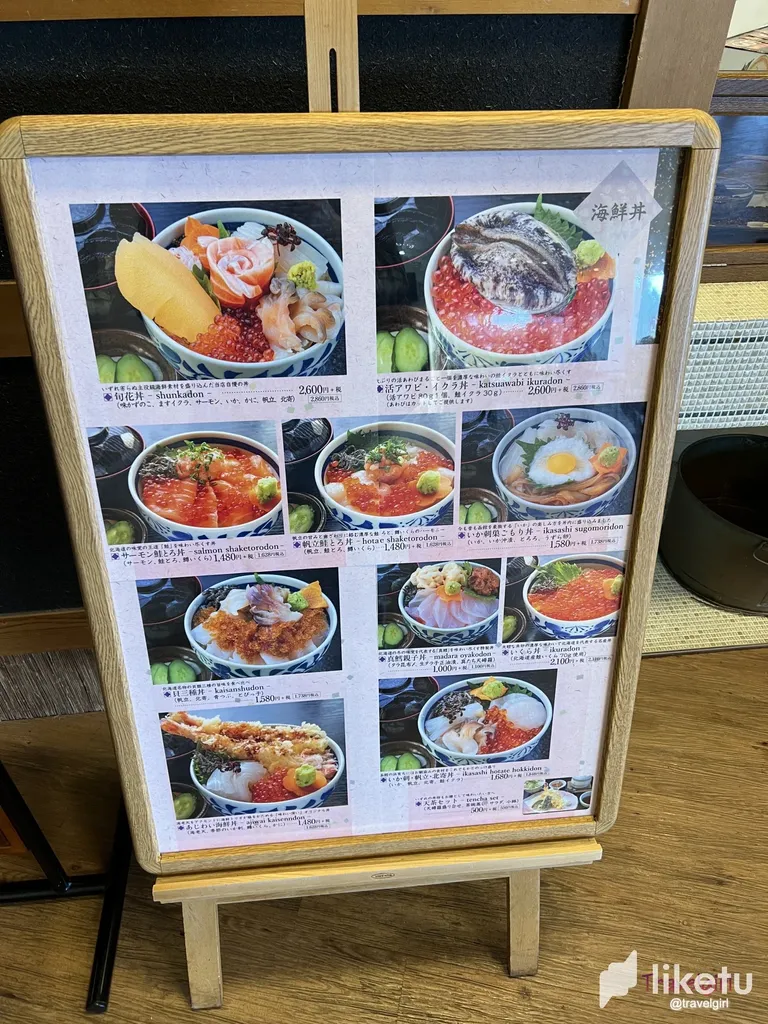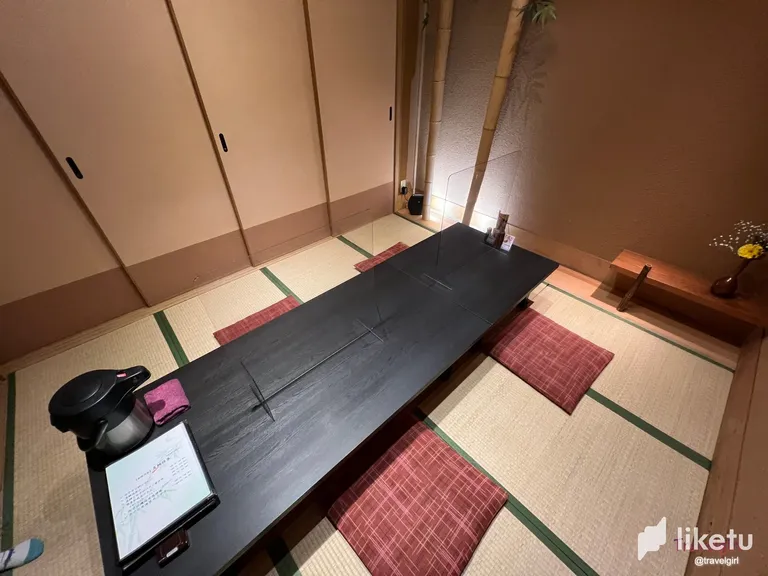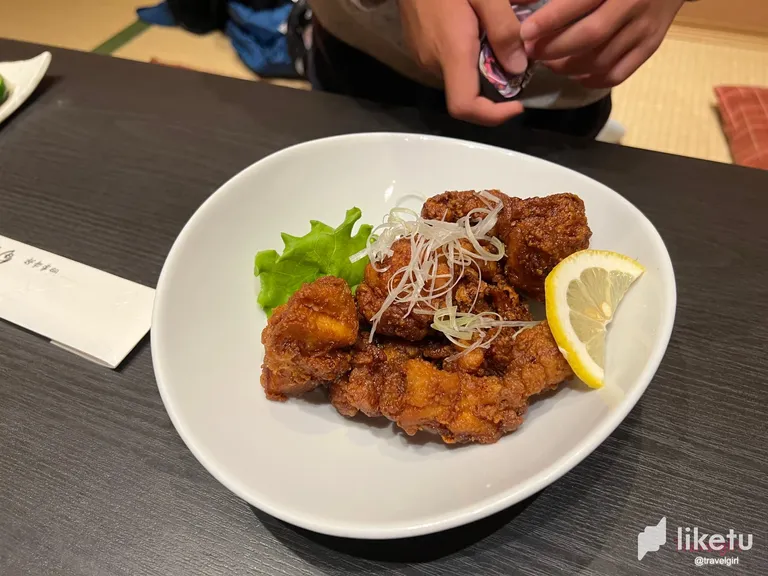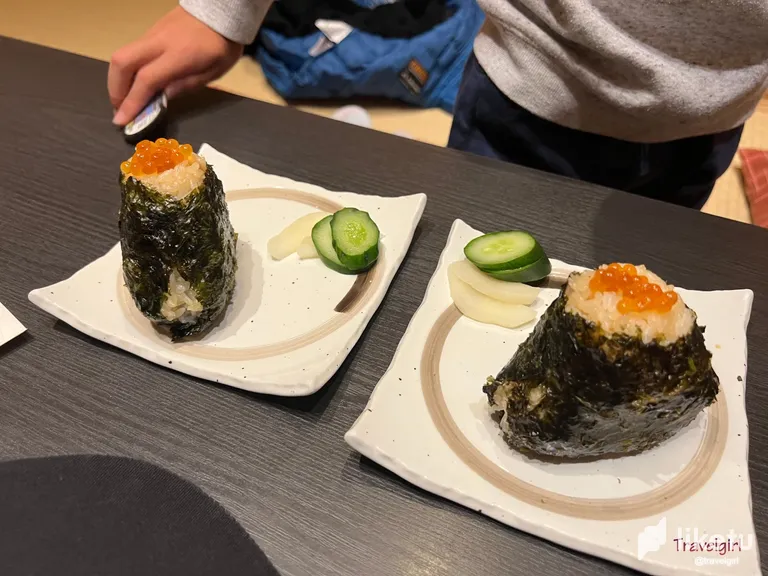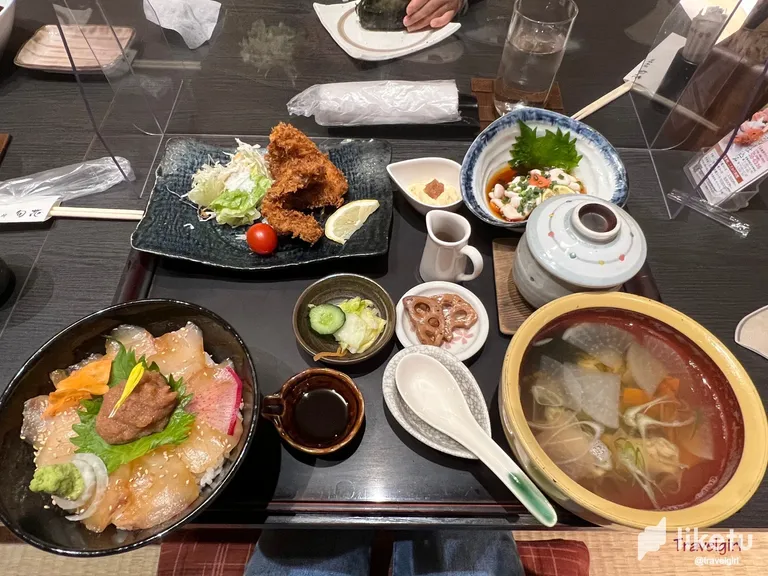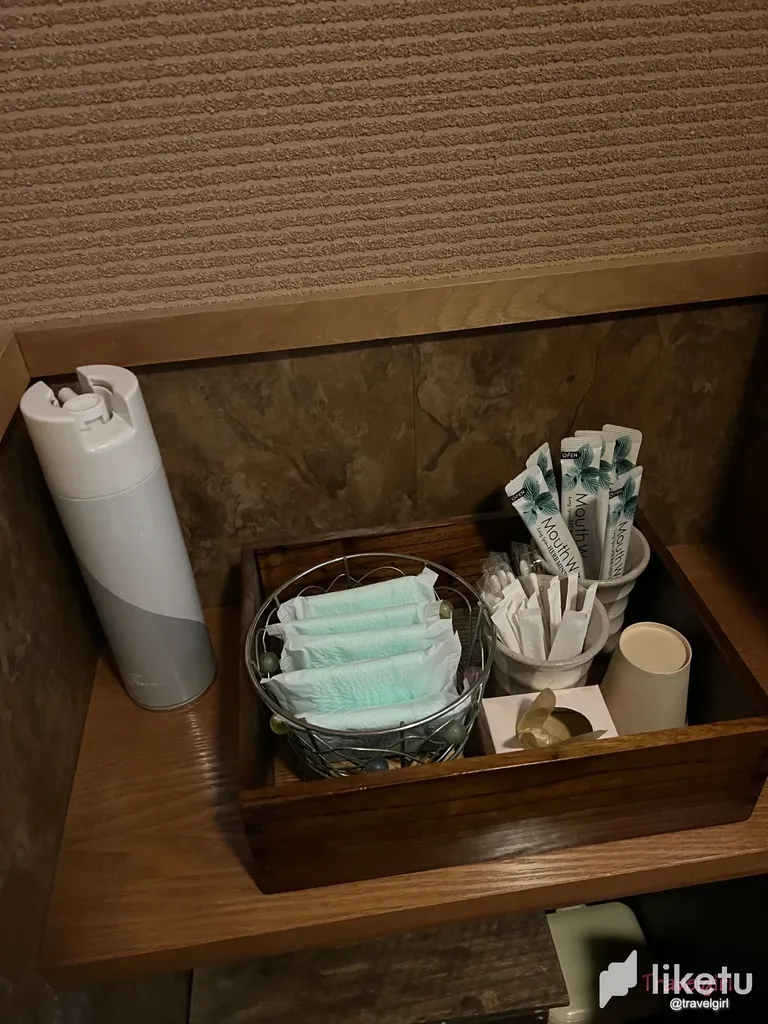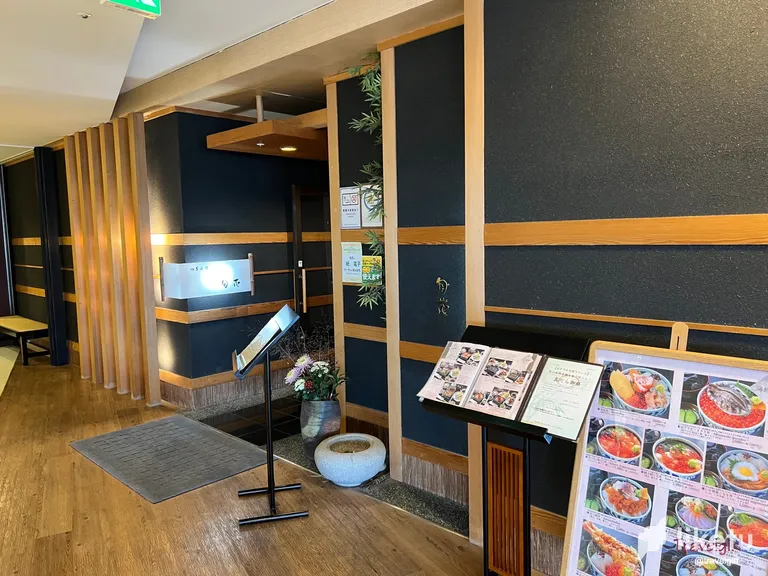 Hi Everyone,
Japan offers a huge range of food for all diets. In particular, seafood is something I normally order when in Japan as the variety on offer is much larger than in Australia. We find during lunch meals, we get some really good deals while staying in Japan and 1 restaurant we tried out was called Shunka. It is an upmarket restaurant offering seafood, beef and staples for their guests. The lunch menu on offer was appealing which is why we decided to try it.
We didn't book ahead of time but were lucky they had a room available for us. We found that many restaurants in Japan now offer rooms and there aren't additional charges, it really depends on what is available. There were lots of sets available for us to choose so we decided to order a seafood bowl set with sides of fried chicken, soup, and fish sperm sack (apparently a specialty that I am not a fan of). Hubby ordered a wagyu steak set that you can cook on a plate at the table and we ordered some special ikura (large fish roe) rice balls and karage chicken for the kids. Our meals were pretty big so I was ready to share some of my food with the kids if they were still hungry.
The food took a while to come but we didn't mind as the kids were entertaining themselves in the room while Hubby and I enjoyed our teas and rested. The food finally came and gosh the rice balls the kids ordered were amazing. They also came with small pickles on the side which they aren't fans of so more for me later on. My set was big as expected and the sashimi was super fresh. As mentioned, I'm not a fan of fish sperm so I had to leave that and hubby had a little to try. The soup was delicious which was perfect to go with during winter.
Hubby's steak set was pretty epic. He ordered a nice cut and everything was cooked on the small hot plate. A small tub of rice was provided along with a miso soup, chawanmushi (steamed egg) and salad. The only thing Hubby mentioned was he should have ordered the larger meat set as the kids were also eating from him so he felt like he wasn't entirely full but he had to finish the rice balls from the kid's order which ended up filling him up. The sauces that came with the meal complimented the meal well so that was a win.
The service was of high quality. The prices of the meal were very reasonably priced, you will never be able to get what we order in Australia for the same price with that quality and amount. The staff knew we can only speak a little Japanese so they tried to make us welcome as possible. We did order fine with our special gluten requests which they took care of when making our food. The room was very comfortable and not to mention the toilet was also a highlight. It was stocked with all items including toothbrushes, brushes, pads, wet towels, and so on. They really wanted to look after their customers even when they are in the loo. Highly recommend this restaurant if you are visiting the Goryokaku Tower as it is in the same building.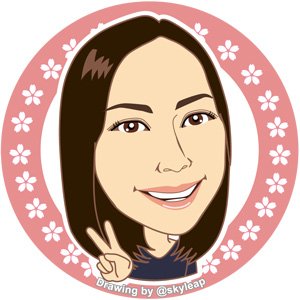 ---
Thanks for reading. If you like my post, please follow, comment and upvote me. There will be more exciting posts & destinations to come.
All photos & videos are taken by me & co in all my blogs/stories unless quoted.
---
For the best experience view this post on Liketu
---
---