Food Sharing #297 - Kazokuan Ario Sapporo @ Sapporo, Japan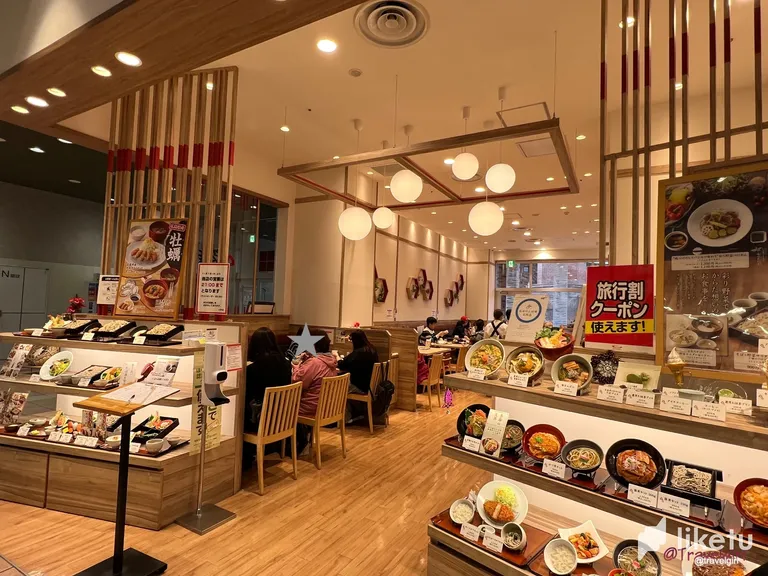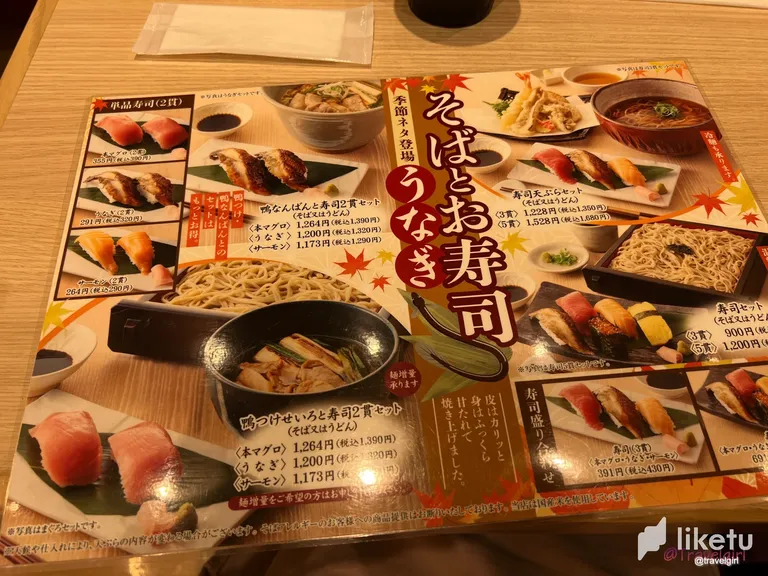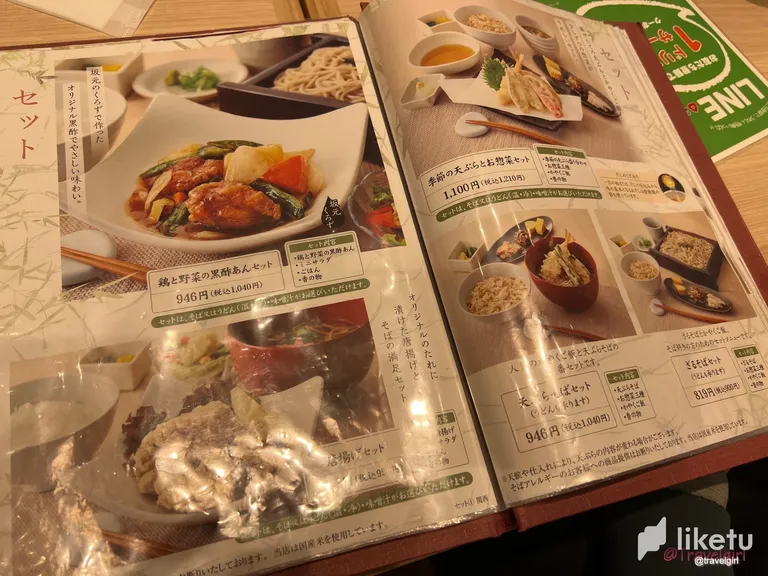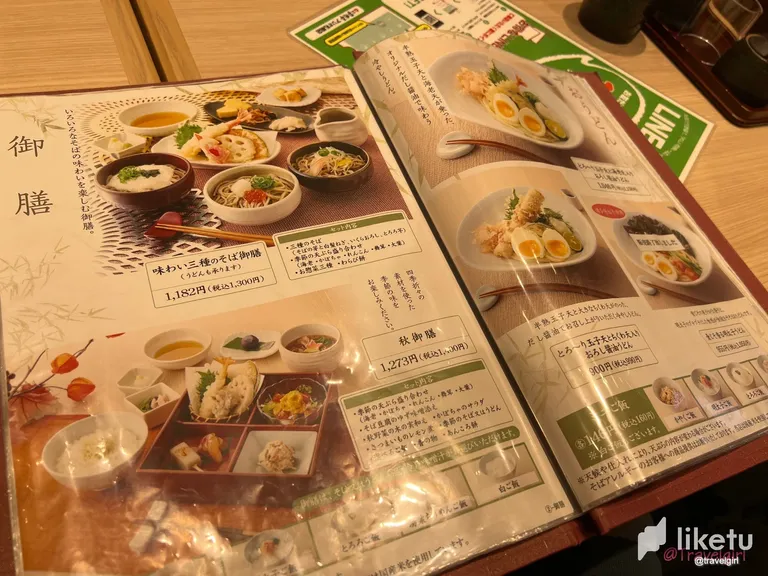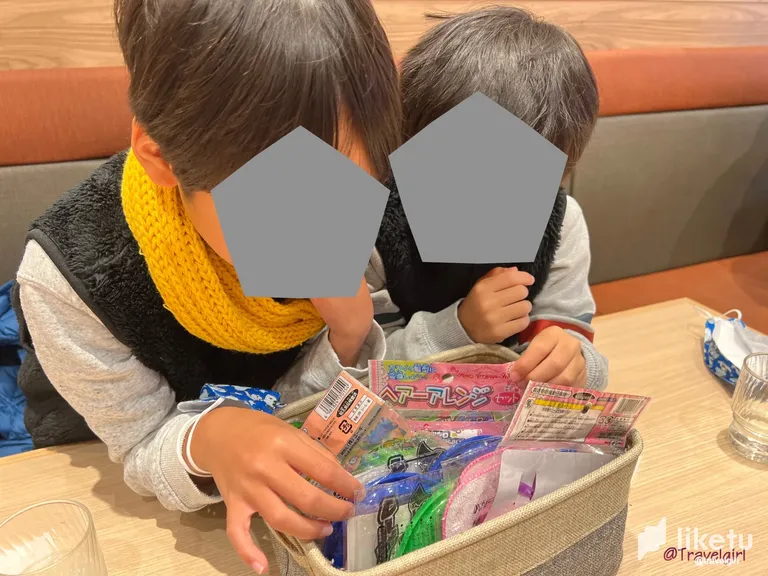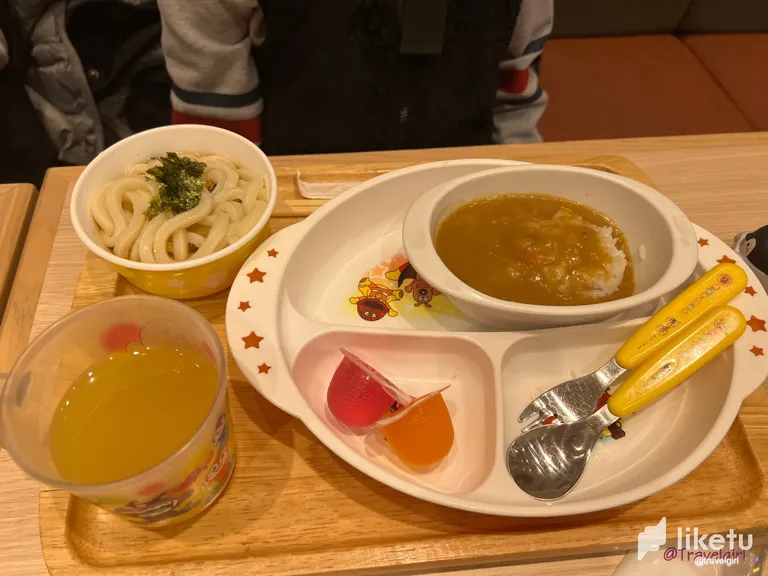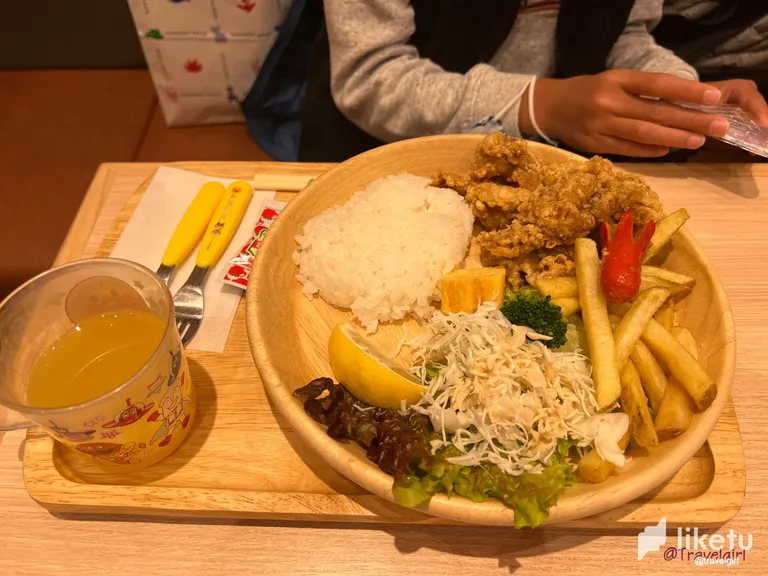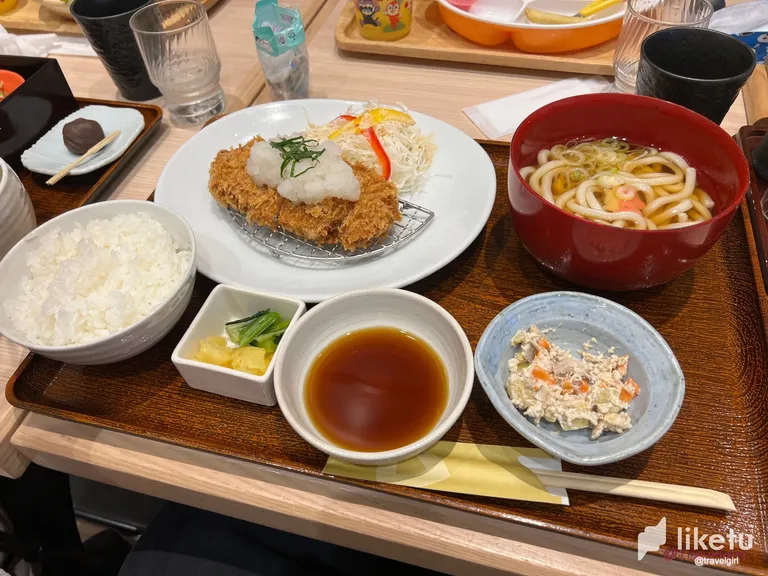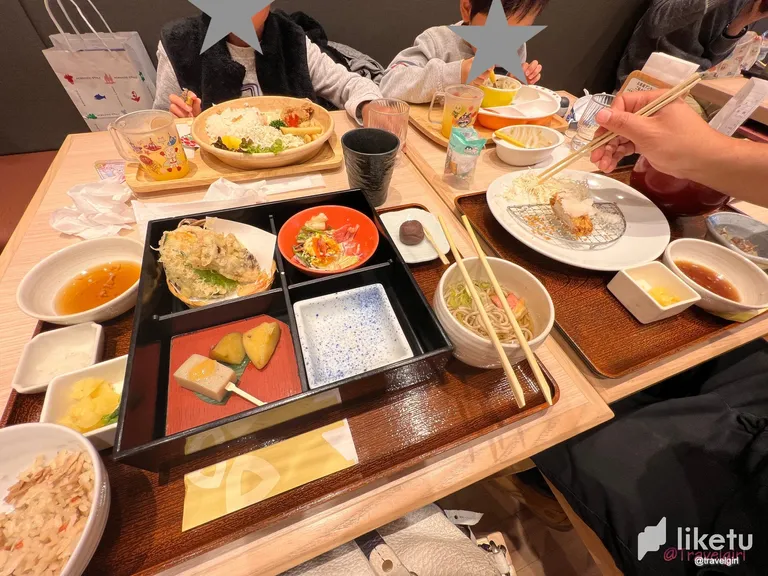 Hi Everyone,
Located inside the massive Ario shopping mall in Sapporo, Kazokuan was the first restaurant we ate our first lunch when we arrived in Sapporo. We visited Ario the next day we arrived as we needed to get a baby car seat for BB M which is a requirement for those under 6 if they want to sit in a car. We will be hiring a car for more than half the time in Japan so it is best to buy the boost car seat rather than renting it $15 each time. There is a Toys R Us at Ario and having visited Japan many times previously, we know that there is also a nice range of restaurants you can eat at these big centers.
We really liked the look of Kazokuan and the kids loved the look of the kids meal so we decided to just eat there. It was pretty popular as we had to wait around 20 minutes to get a table but it was worth the wait. After having our temperatures checked and our hands sanitised, we were shown to our seats. It had a pretty big menu but we have already decided what to eat while we were waiting.
Hubby and I both ordered a set each and the kids ordered their kids meals. We had the choice of hot or cold udon or soba and even the type of rice we wanted for our sets. Japanese people are so particular with their meal choices so having a range of choices there was a nice touch for us coming from Australia. After we ordered our meals, the attendant bought a basket full of toys for our kids to choose from we found out that kids get a toy each so it can keep them occupied during the meal. Nice touch and the kids took their time to choose their goodies. I have to say some of these toys look pretty interesting.
The kid's meals came first and they both were pretty impressed. Servings were right for BB M who is still 5 but for BB E who is 7, it wasn't substantial enough. We have found that he can't have kids meals anymore and later on for our trip, he would be ordering adult meals unless he wasn't very hungry. Kids' meals would consist of their main meals chosen, a dessert, and a drink. Very generous for very low prices.
My meal was just delicious. There were so many varieties I felt spoilt. The good thing is not only it tastes great, but the price was also very cheap. A set like this in Australia would be a minimum of $25-$30, but here, under $15 and this includes tea which is included with our meal. Hubby's tonkatsu meal was substantial as he had udon plus rice, both very big bowls, and again less than $15. The meal with delicious and we all said that it was worth the 20 minutes wait earlier on. And from here on, we can say that food in Japan in general is much cheaper than in Sydney, at least 50% cheaper depending in most cases.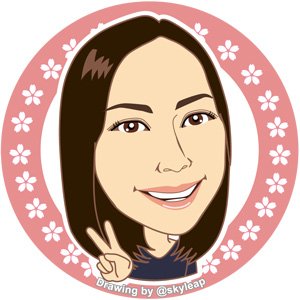 ---
Thanks for reading. If you like my post, please follow, comment and upvote me. There will be more exciting posts & destinations to come.
All photos & videos are taken by me & co in all my blogs/stories unless quoted.
The service here is terrific. The staff here know we are foreigners but as we know a little Japanese, it made ordering a little easier or worst case if needed, we will use Google translate. I also love the fact not only we were given hot tea, they also gave us a glass of cold water so you have a choice, not bound to one beverage. Glad we found this place!
---
For the best experience view this post on Liketu
---
---