Food Sharing #277 - Bar Italia @ Leichhardt, Australia
Hi Everyone,
Hubby and I rarely go to Leichhardt as it is a bit far away from home but we were around the area for a movie over the weekend so we decided to check out Bar Italia for some late dessert. It is a restaurant on one of the main streets in Leichhardt and it's popular for its pizza and desserts. We decided to go there for dessert rather than drive out to the city. It was sure a popular restaurant as we needed to wait 20 minutes for a table but I guess it was worth the wait.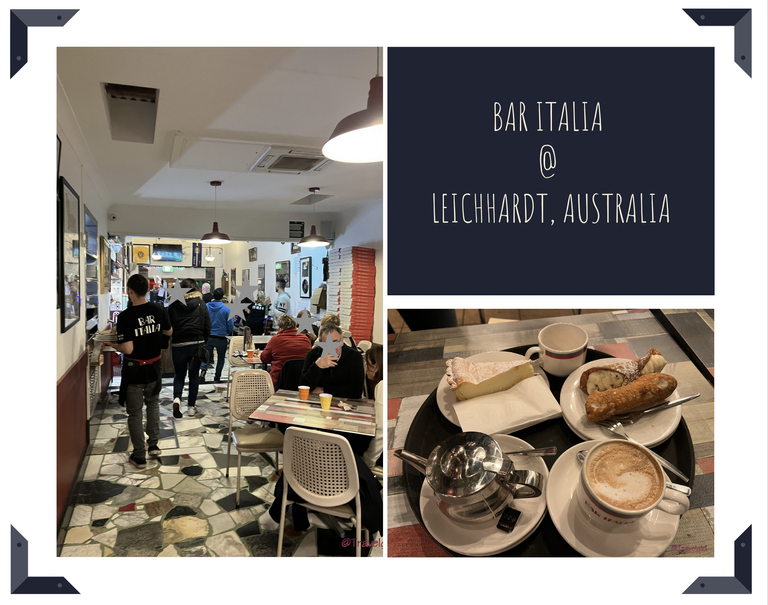 Let's have a look at the menu. It's right in the middle of winter but we chose to sit outside as they had some really powerful heaters for the customers. So for the two of us, we ordered a baked ricotta cake, chocolate cannoli and 1 camomile tea. Every time I have dessert, I would always have a tea to cut that sweet away plus it's still a bit cool with the heater near us, the tea will keep us a bit warmed up. You will need to order the food outside so our friends decided to get them. There was also a range of gelato available and a couple of friends ordered those.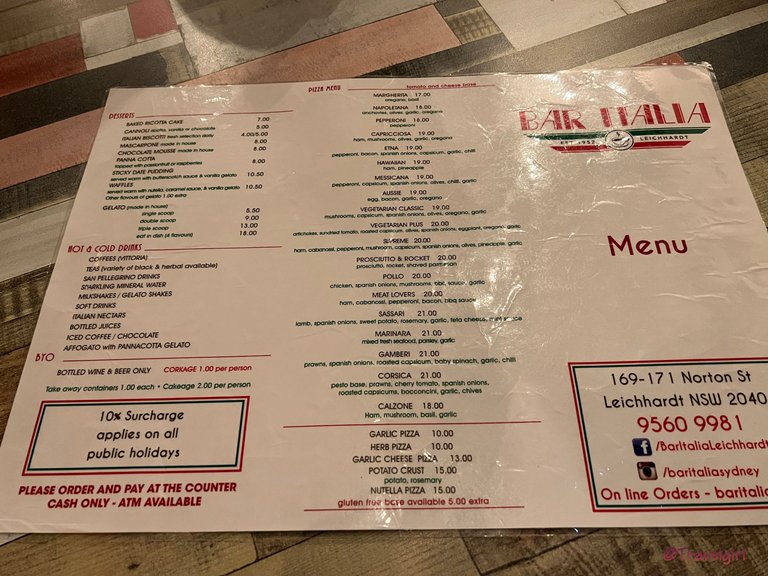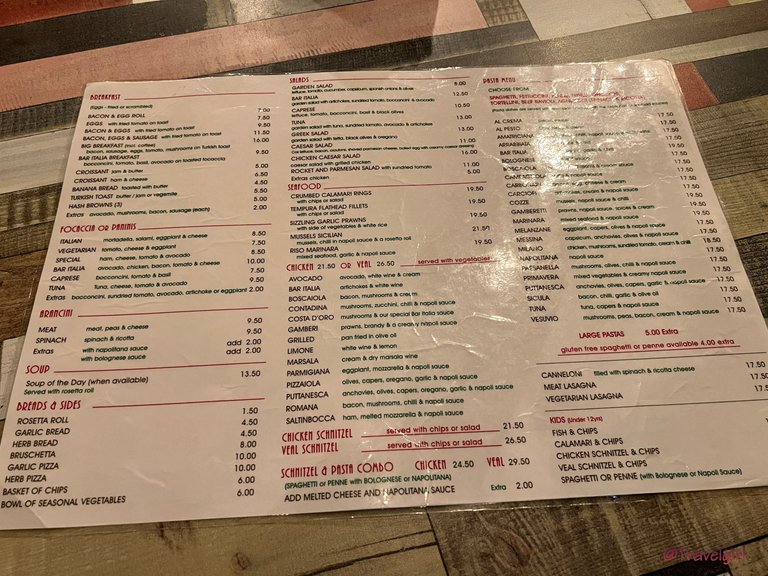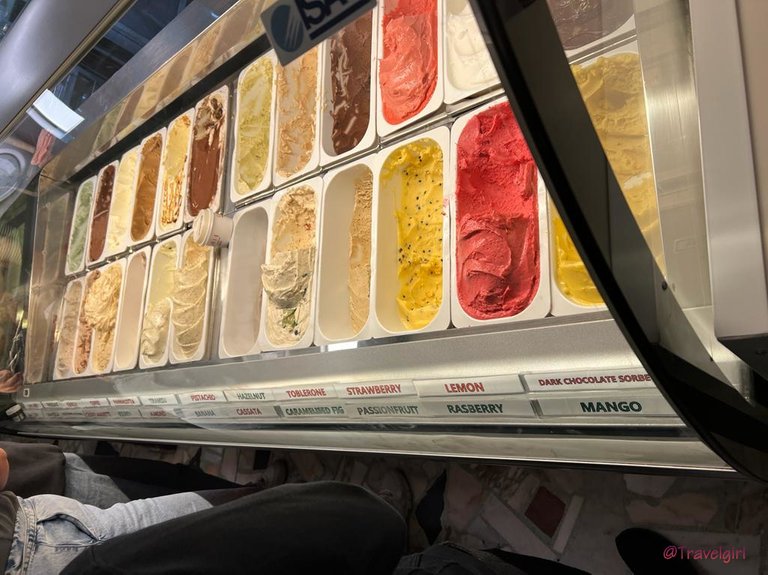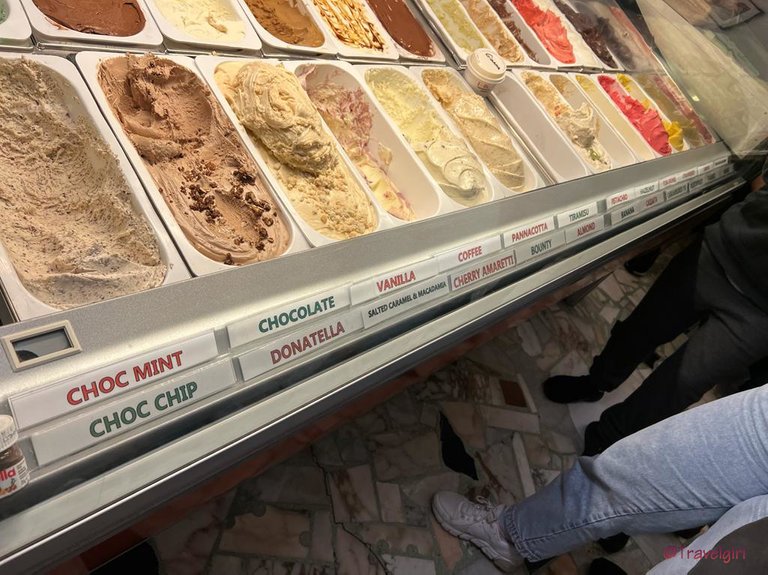 As we ordered drinks and dessert, we didn't wait for long to get them to our team. This is a combination of what we ordered. I was pretty surprised by the size of each dessert as the pricing on the menu was not very expensive so it seemed like we over-ordered especially that huge piece of cake. The cake was nice but a bit sweet for my liking. There is a local bakery that makes a similar cake with less sugar which I prefer but overall the cake was delicious, more a preference type of thing. The cannoli were delicious with lots of yummy filling. The outer crust part was a bit thick but I guess it is needed as they do put a lot of filling in so it needs to make sure it could hold in place.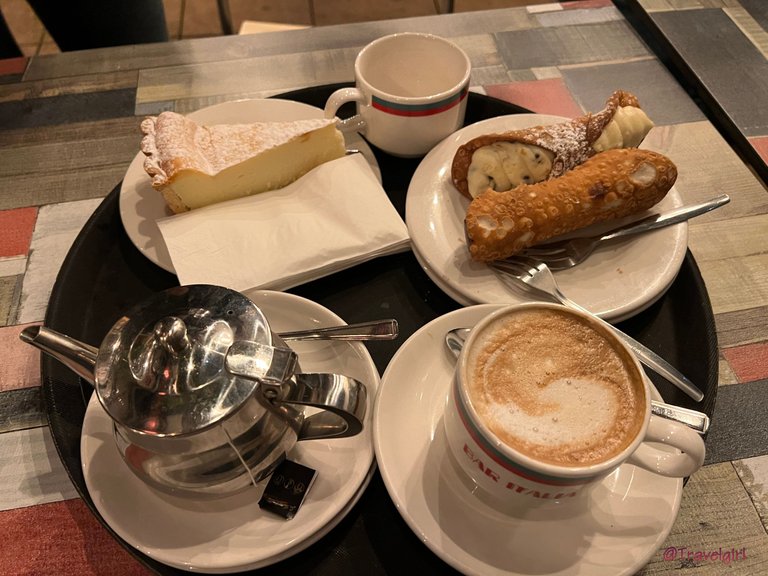 A nice little place with both indoor and outdoor seating. It was super busy when we were there even at 9pm, doesn't feel like it was getting late at all. They even have a little mini truck there as a decoration right at the front of the restaurant. As it was a bit busy, there was very little service though we didn't mind. We love the atmosphere. The only thing to note is even at 9pm, every 5 minutes there would be an airplane flying past so you would hear that constantly so if you want a quiet conversation, this won't be a place for you.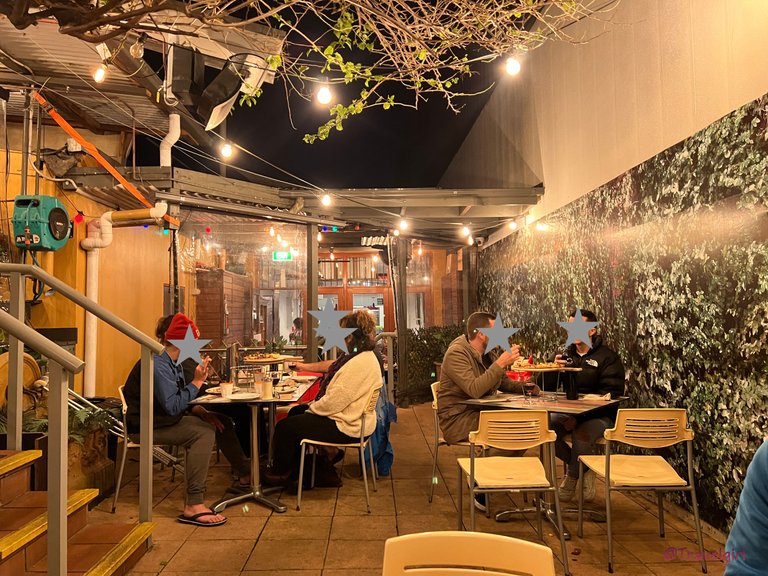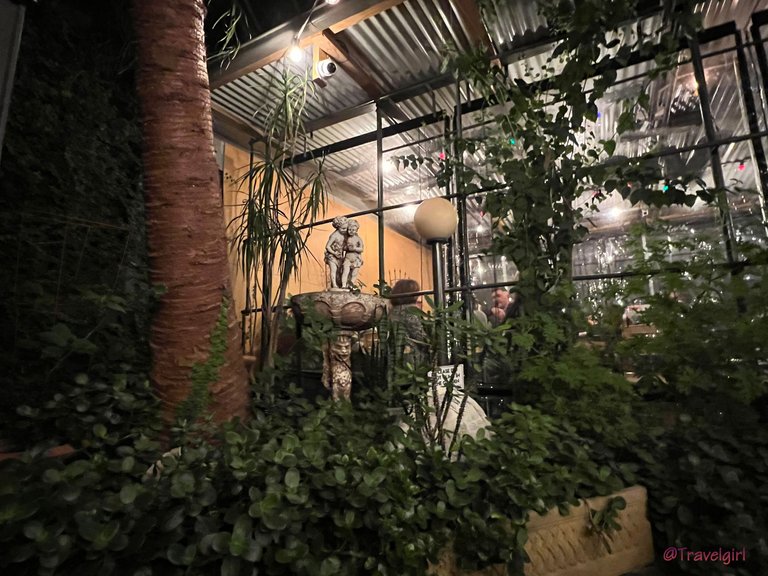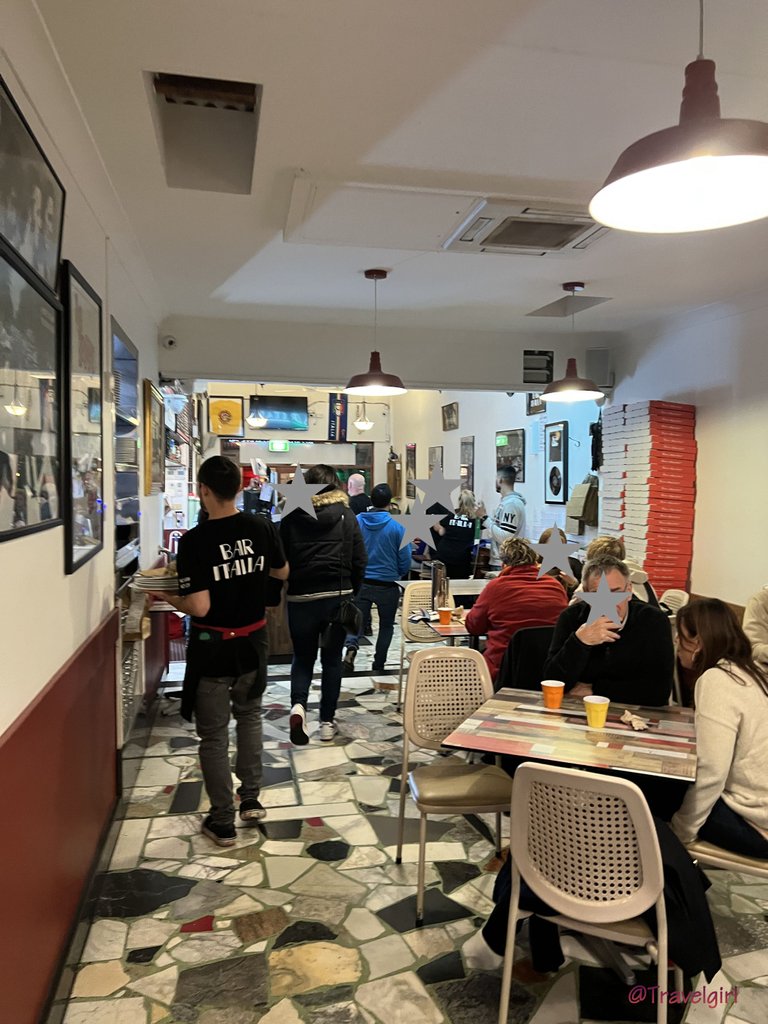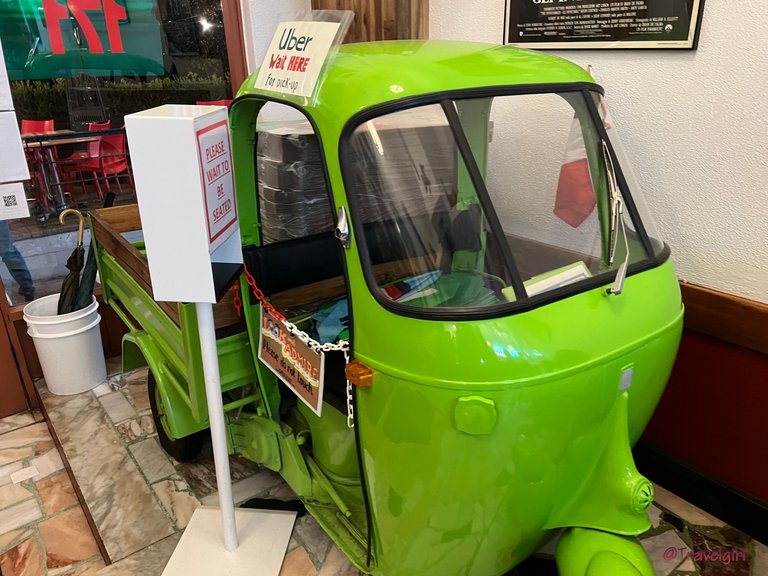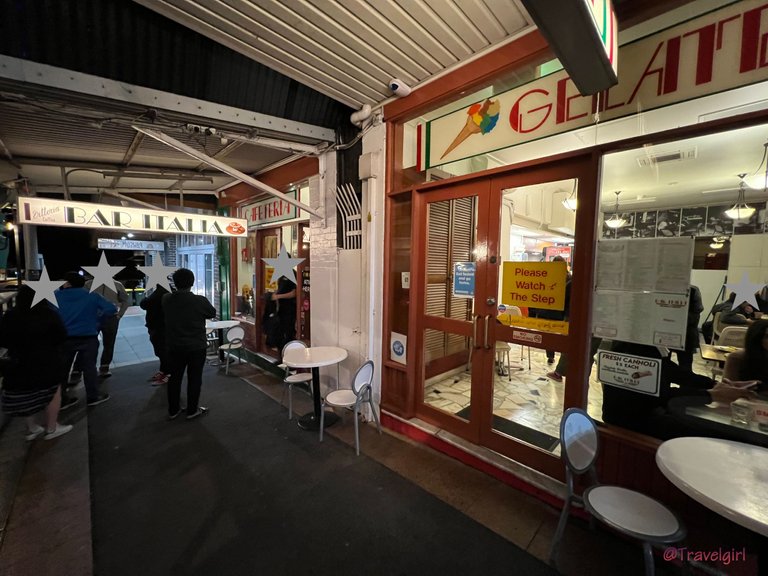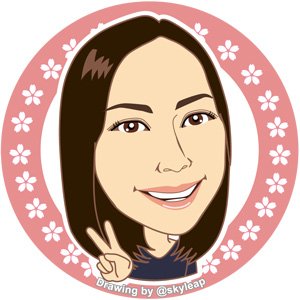 ---
Thanks for reading. If you like my post, please follow, comment and upvote me. There will be more exciting posts & destinations to come.
All photos & videos are taken by me & co in all my blogs/stories unless quoted.
---
---