Food Sharing #276 - Pellegrini's @ Chatswood, Australia
Hi Everyone,
Our friend visiting from Singapore really wanted pizza so the next day when they arrived, we went to Pellegrini's at Chatswood for pizza. It's super cold in Sydney at the moment, so I'm glad the restaurant could cater for 14 of us inside so we don't have to be sitting outside in the cold (even though there were heaters). We had 8 adults and 6 kids so it was going to be a fun night! The kids were seated on one side of the table and the adults on the other so we can chat over and catch up on what has happened in the past year. The kids have been friends since babies so they were fine entertaining themselves and chatting about what is happening at school.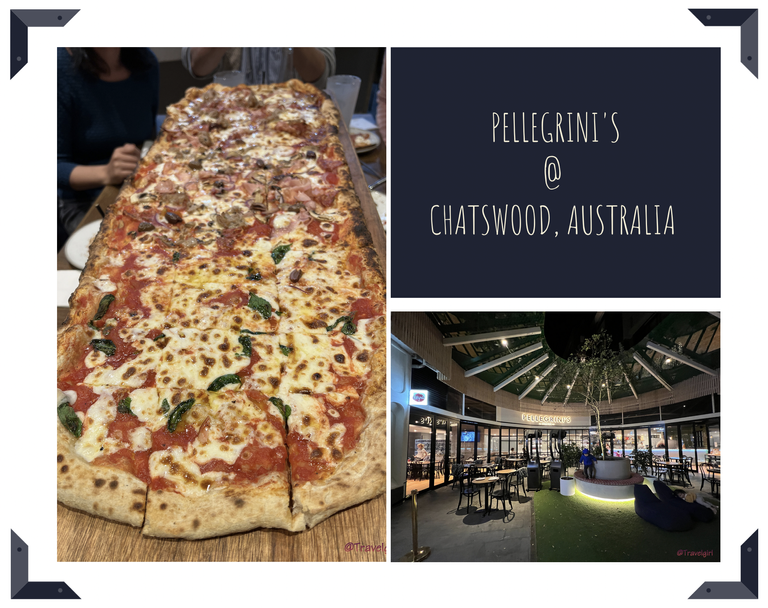 Let's have a look at the menu. Lots to choose from but our eyes were really on the 1-metre pizza! As I am gluten intolerant, we also ordered 2 extra gluten free pizzas and a pork rib for the husbands to munch on as well. Love how the kids have a separate menu and what is great is kids eat free on Sunday night!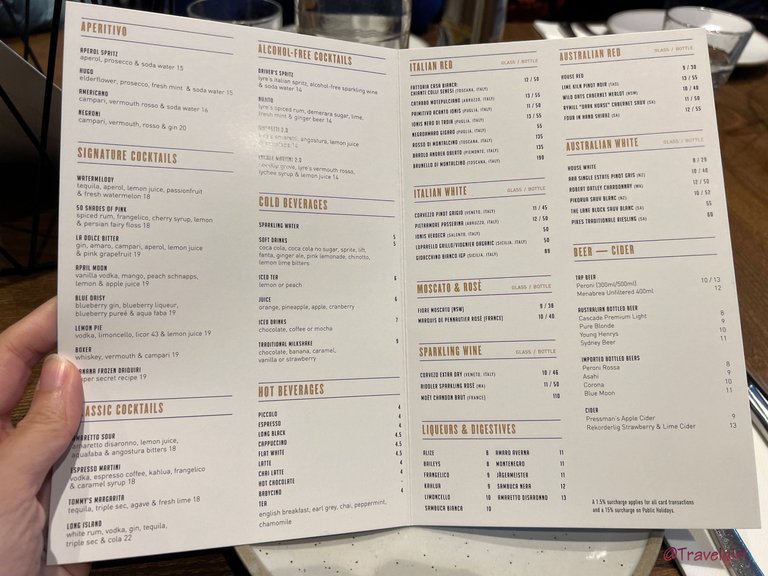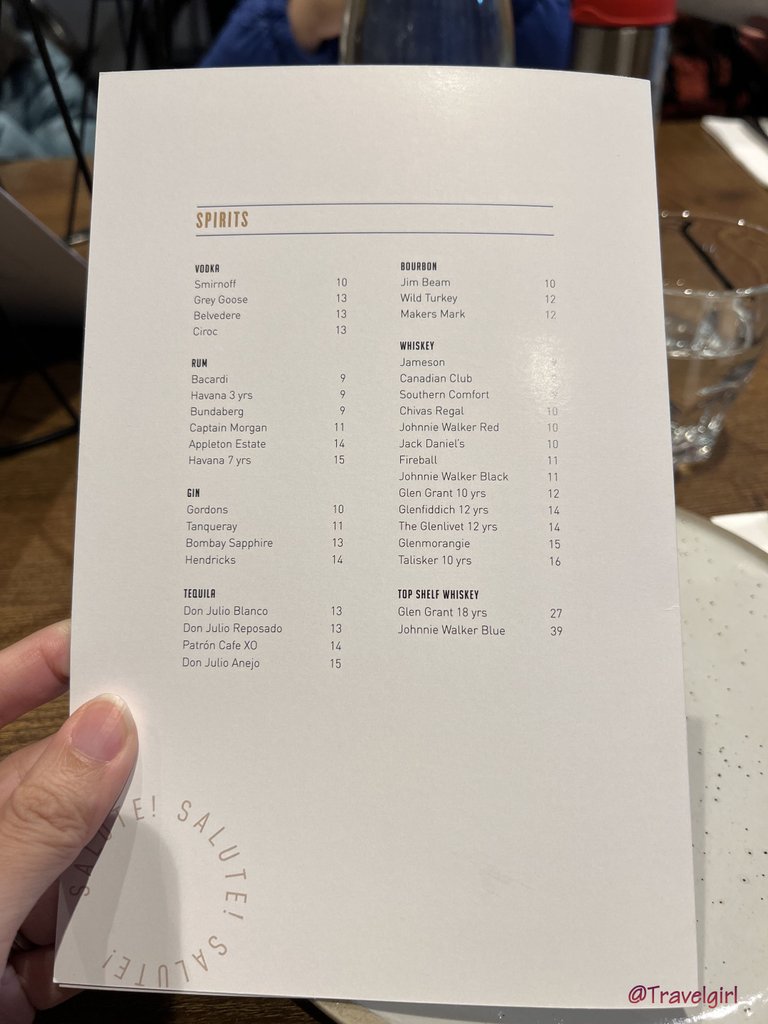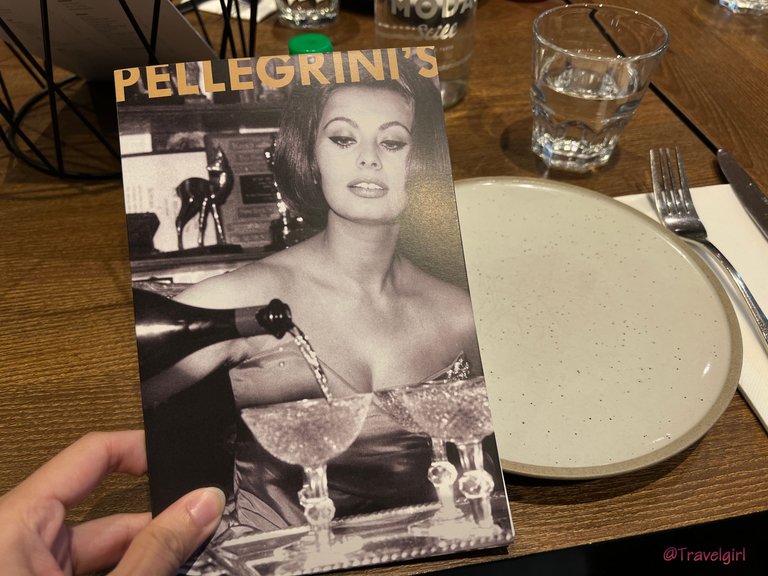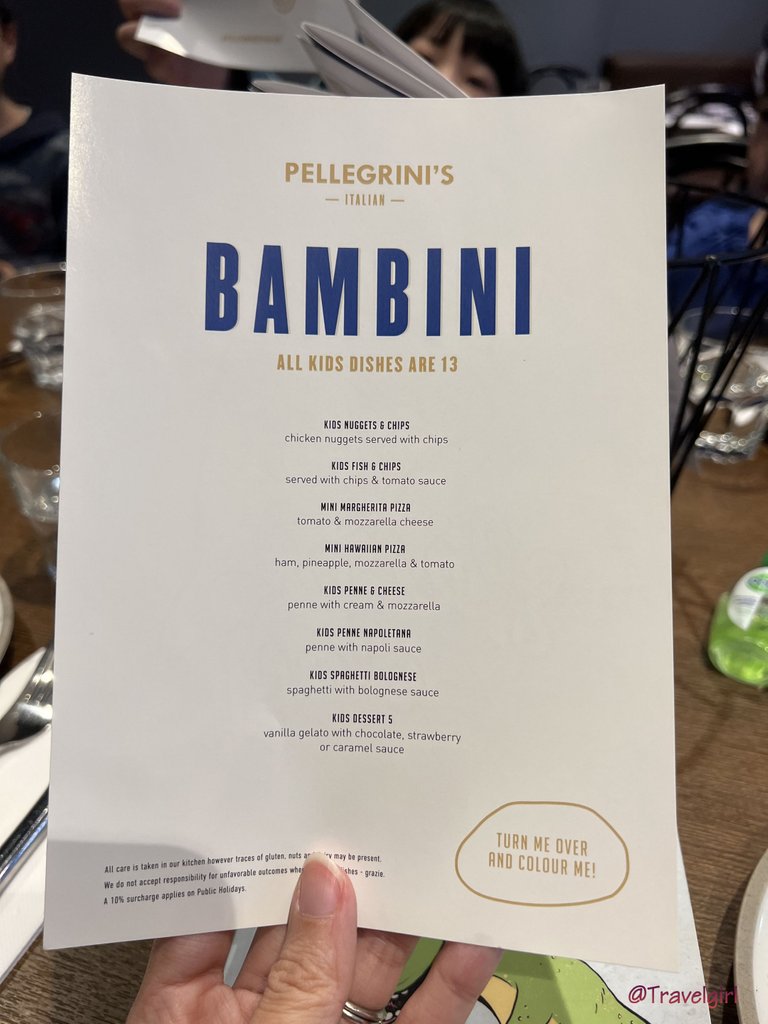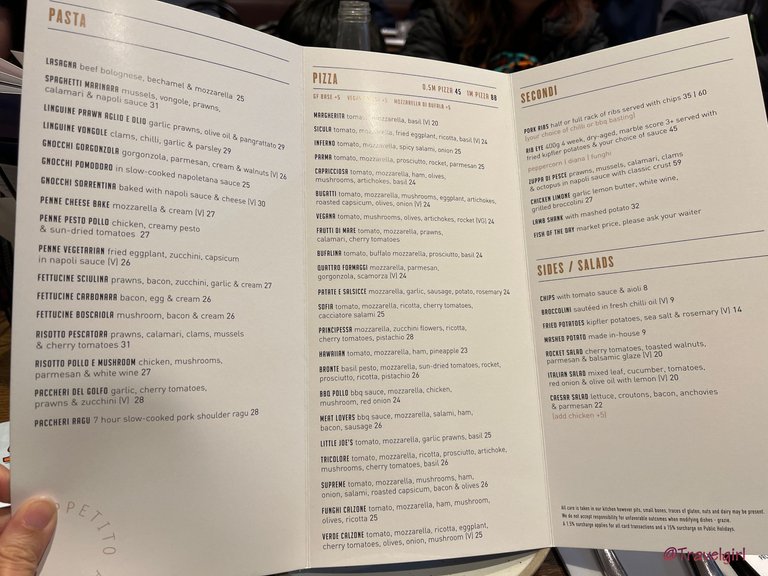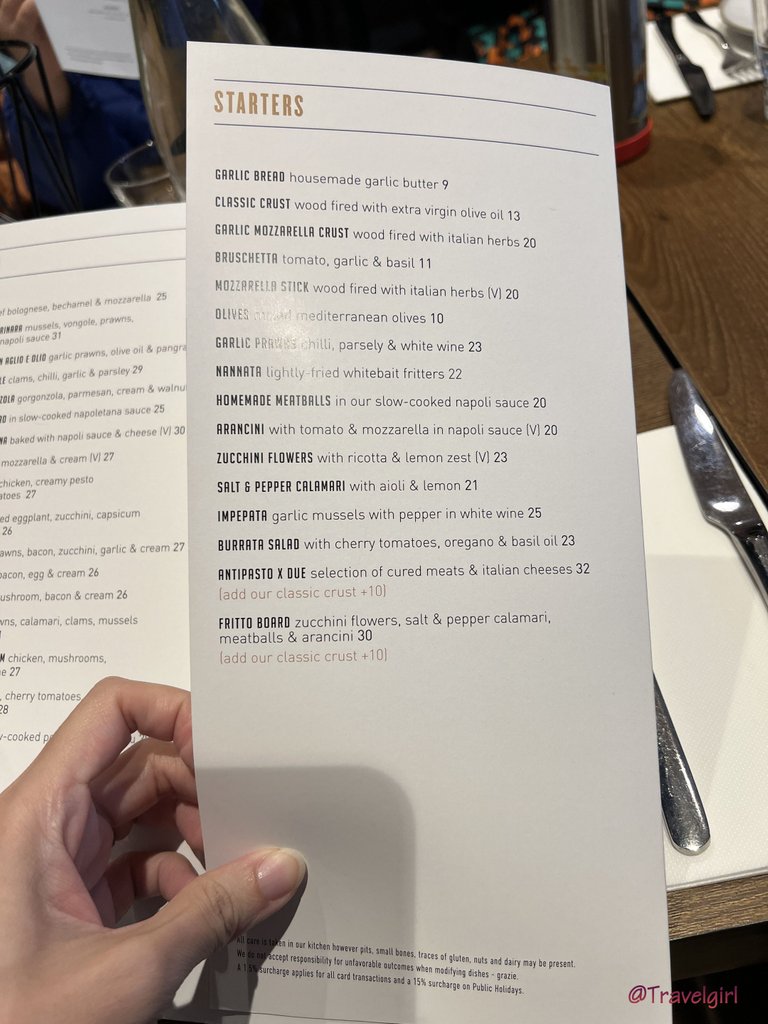 We ordered the 1 metre pizza with 3 different toppings which include Margherita, Meat Lover & Sofia. The gluten free ones were Little Joe & Triclore. Kids ordered a variety of pasta, pizza & chips. We also ordered a variety of drinks which I have forgotten most of it but good enough to keep everyone satisfied.
The pizza took a while to come but it finally came. The 1-metre pizza was sure a nice view. It spans over 2 tables and was super hot and fresh. Unfortunately I wasn't able to eat any of that but was told it was a good deal considering it was only $88 for the whole thing. My two gluten free pizza was delicious and it was also shared around as I couldn't possibly finish them myself. The ribs really can't compare to some of the famous places like Hurricanes ribs but it was ok, nothing to wow about.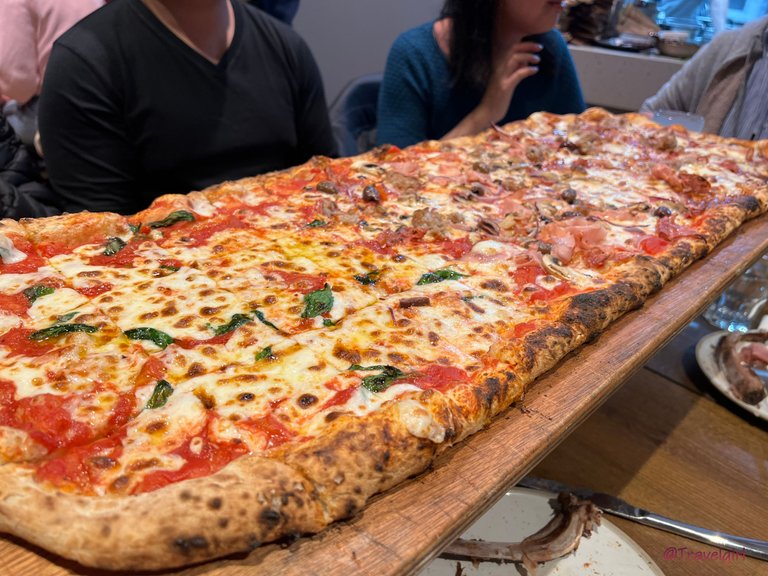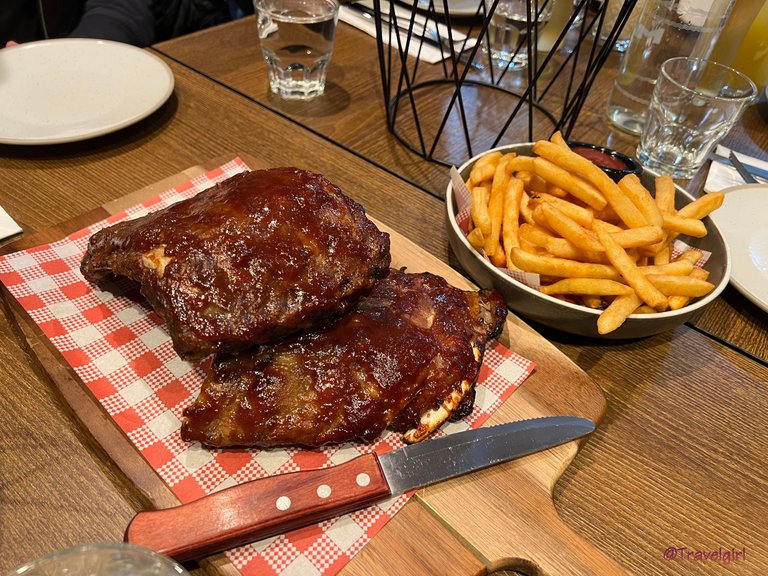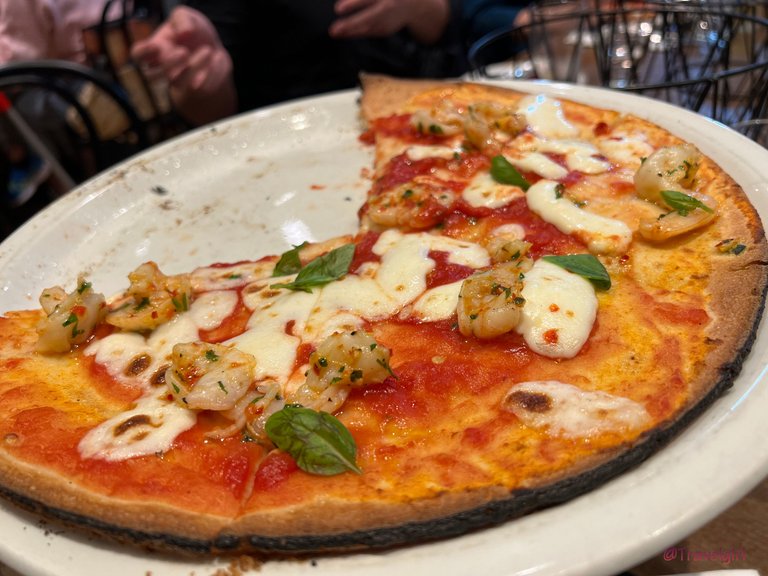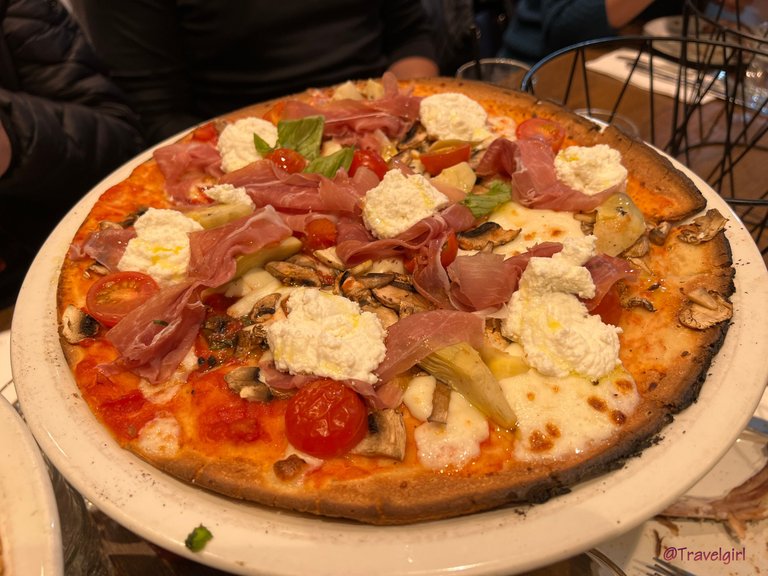 On the other hand, the kids loved their meal. Their pizza was similar sized to the adult pizza and ended up taking up most of the kids meal home as they all couldn't eat everything (which was understandable). With each kids meal being free, it was certainly a cheap night out for us. The service was good but the pizza did take a long time to come out as it was a busy night. Everyone was starving by the time the food came so something for them to improve on. Overall the restaurant was a pleasure to visit and I'm hoping to go there again on another Sunday to take advantage of the kids eat free night so I don't have to cook on a weekend.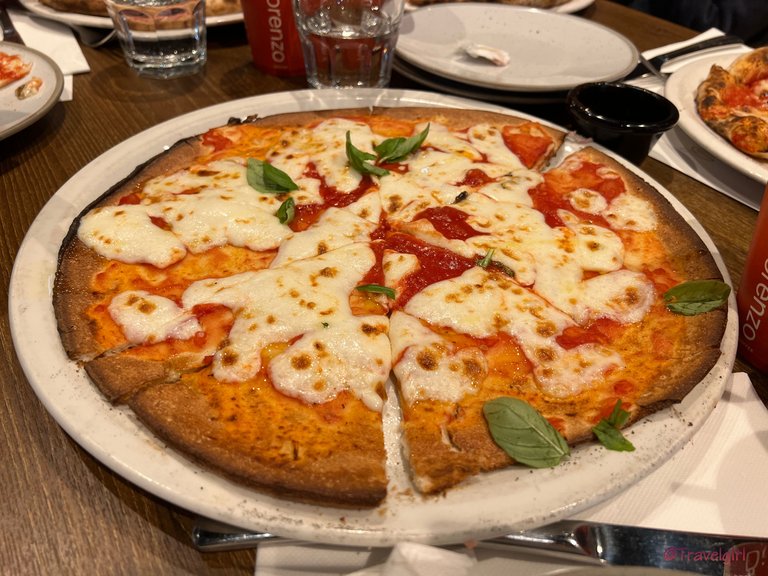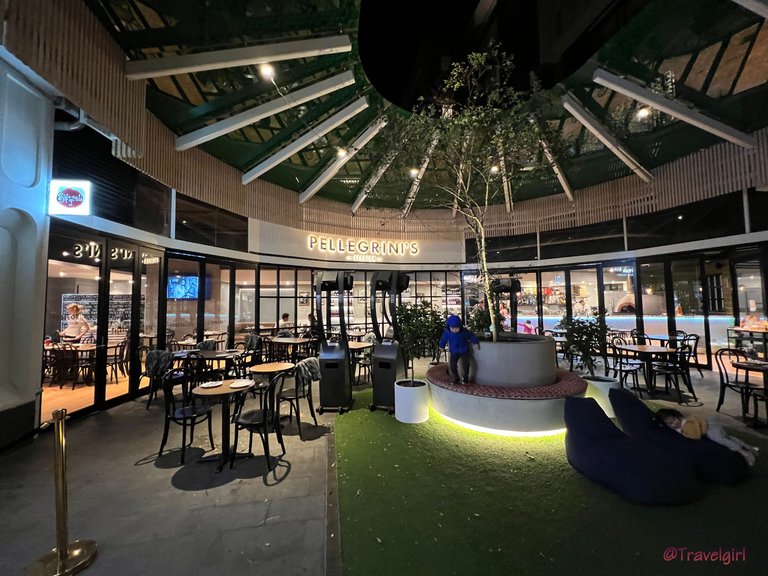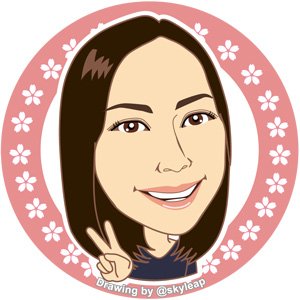 ---
Thanks for reading. If you like my post, please follow, comment and upvote me. There will be more exciting posts & destinations to come.
All photos & videos are taken by me & co in all my blogs/stories unless quoted.
---
---