Food Sharing #273 - Meet Fresh @ Chatswood, Australia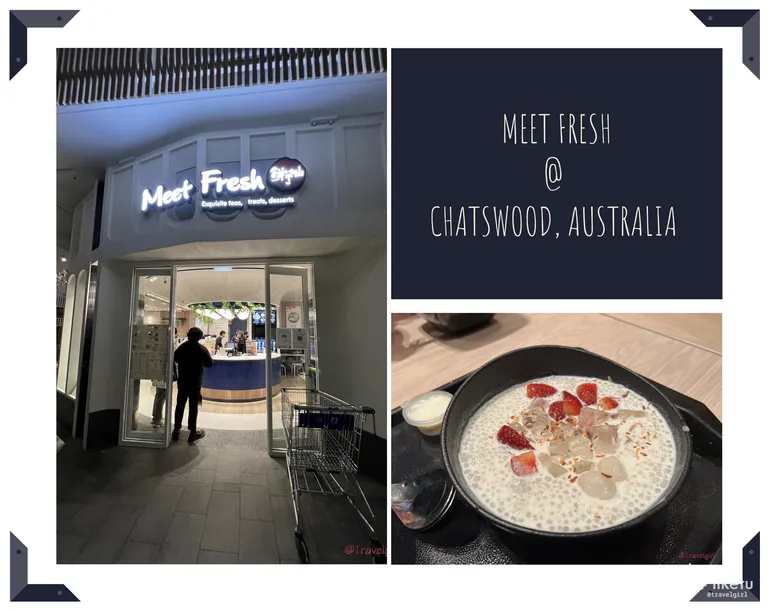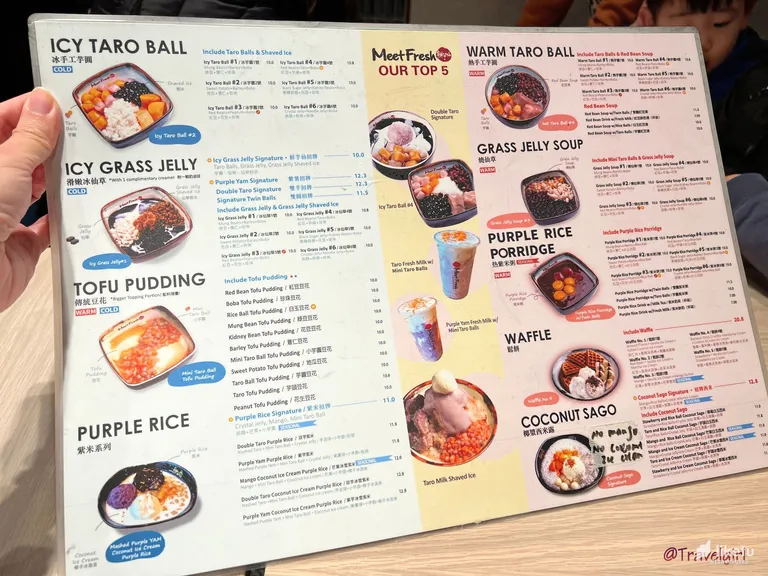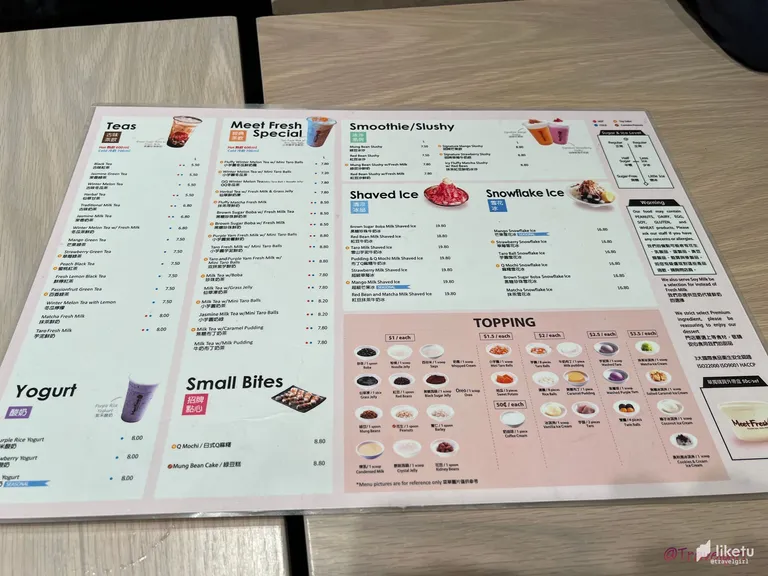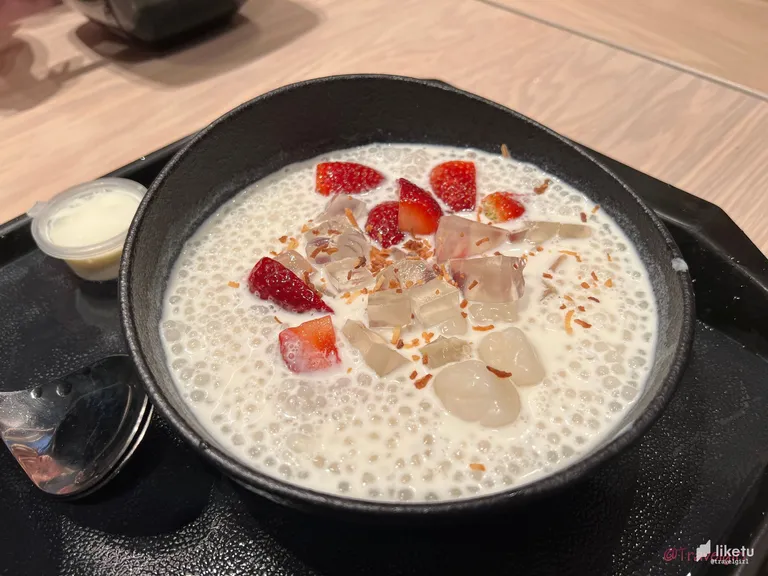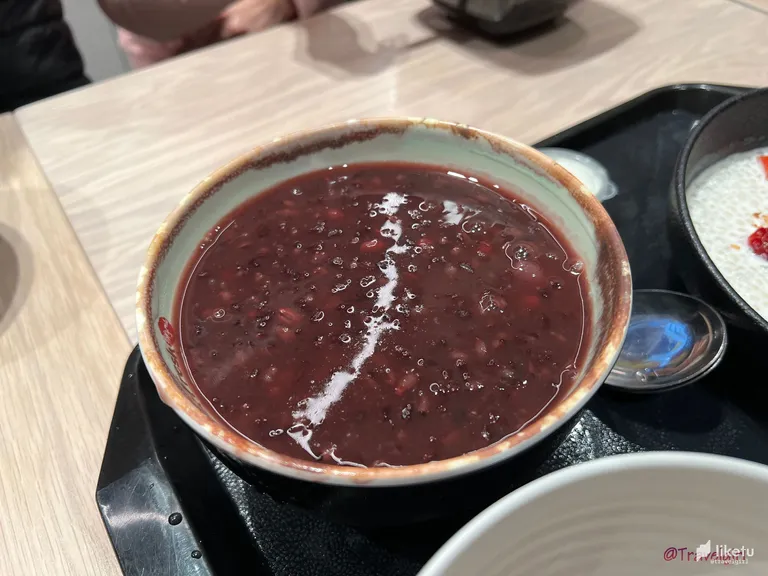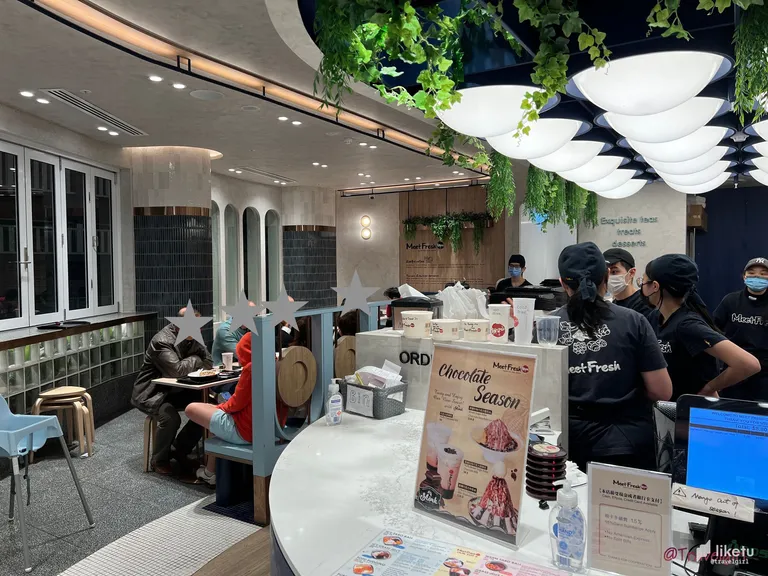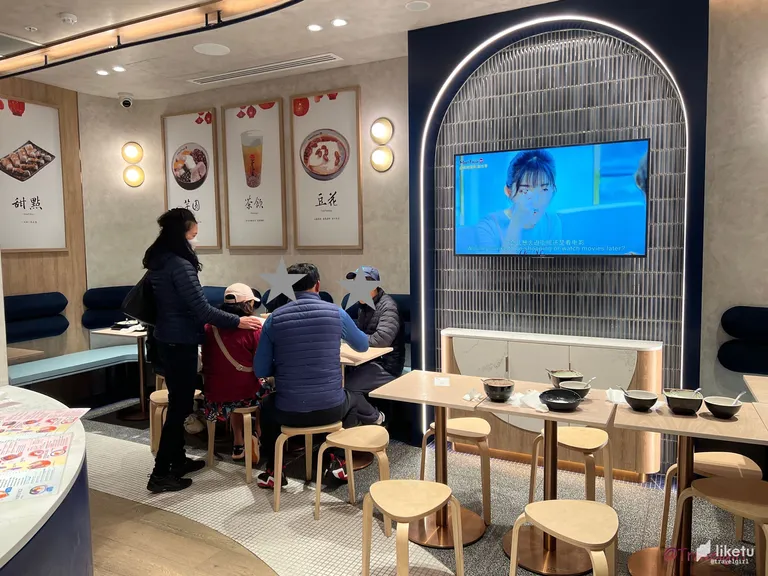 Hi Everyone,
During uni days, we love going to Meet Fresh after dinner with friends. They serve traditional Asian desserts both hot and cold so it's great for all months of the year. Our friend just came back from Singapore recently so after dinner we thought we should go and check out Meet Fresh to get some dessert with the kids. Although it was a Sunday night, it wasn't that busy mainly because the weather was pretty cold so most people should be indoors.
We got a table immediately so while we all got settled, we had a look at what they offered. I was set on getting a warm dessert and a cold one so we ended up with warm purple rice porridge with rice balls and a strawberry coconut sago (they didn't have mango so we had the strawberry instead - mango would have been perfect).
The desserts came pretty quickly and servings were surprisingly still as big as back in uni days. We ordered two things and were able to share them between the 4 of us with leftovers. The purple rice porridge was nice and hot but was too filling. I was already full from dinner so couldn't eat much of that, left a little. The coconut sago was delicious. Wasn't too sweet, just right and the best part was it was like roomish temperature so it wasn't freezing cold so you don't feel like you are eating a cold dessert. Coconut sago is one of my favourite desserts so not only does it satisfies my dessert craving, it bought back some valuable and happy memories of our carefree uni days with our friends.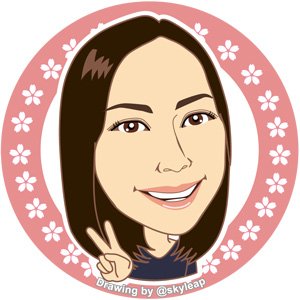 ---
Thanks for reading. If you like my post, please follow, comment and upvote me. There will be more exciting posts & destinations to come.
All photos & videos are taken by me & co in all my blogs/stories unless quoted.
---
For the best experience view this post on Liketu
---
---