Food Sharing #265 - Pho Sam @ Lane Cove, Australia
Hi Everyone,
When I was young, my parents would used to drive all the way to Marrickville for some traditional Pho but as years go by, more and more of these traditional Vietnamese restaurants pop up in different parts of Sydney. Recently our friend recommended us to try Pho Sam at Lane Cove as they serve some really nice Pho which was perfect for that cooler day the other week. What I love about going to Lane Cove now is there is a nice car park right at the bottom of the supermarkets so I can go and get some groceries after our lunch.
We didn't book a table so it took around 30 minutes before we got our seat. Let's have a look a the menu. We ordered 2 special combination beef noodles, curry stewed beef rice and matcha milk tea red bean drink. One of the good thing I like about Asian restaurant is how fast they can serve their food especially Pho, all the soup base is already done so with hungry kids around us, they get settled very quickly when the food arrived.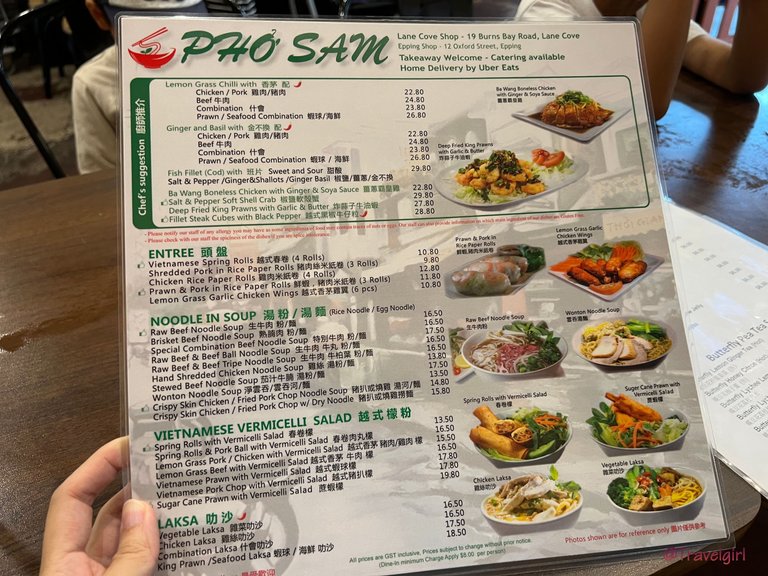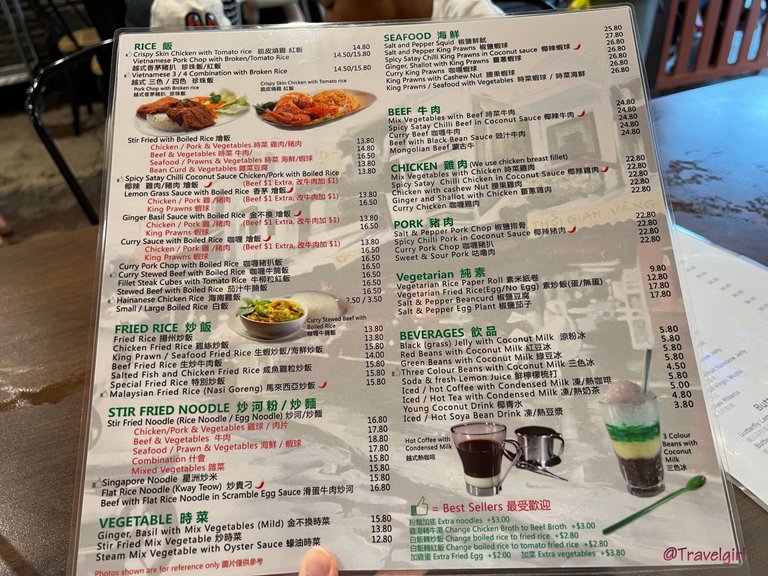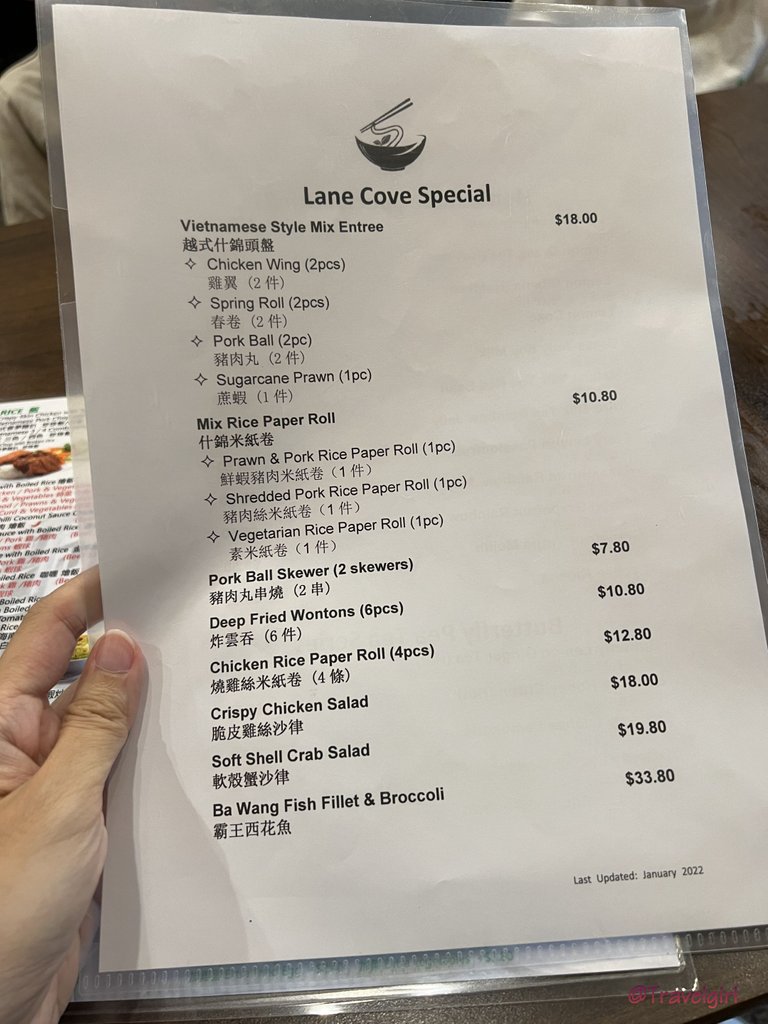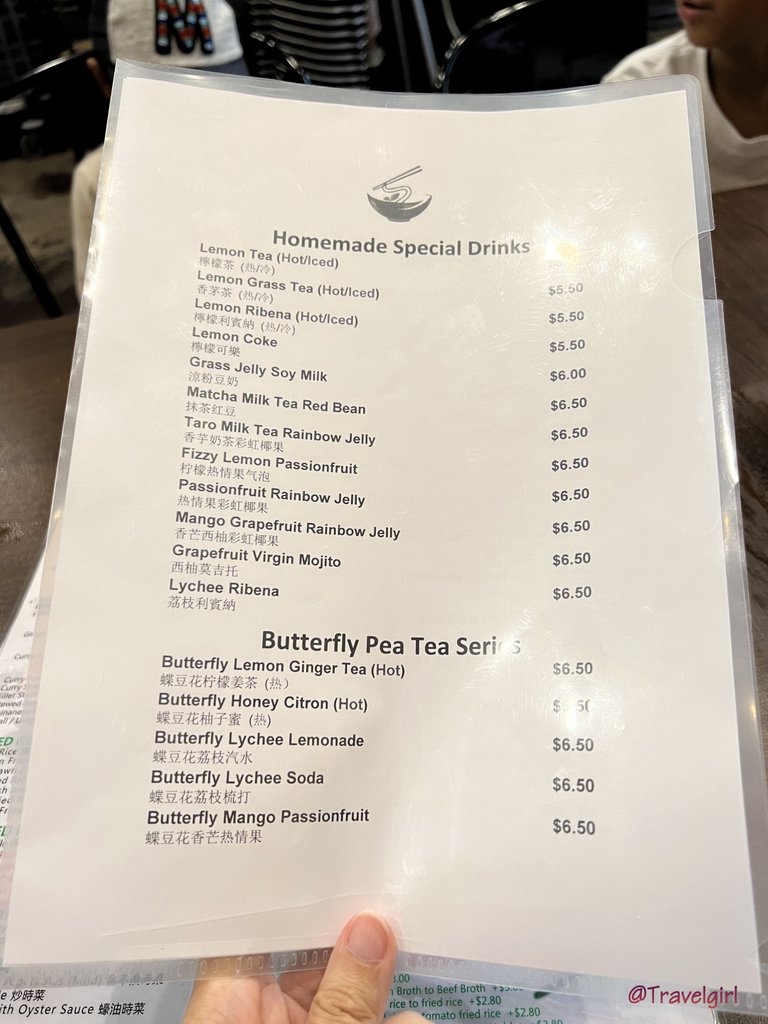 Here comes the food. The noodles were pretty decent sized especially both our boys would share an adult portion. The combination beef noodle has tripe, beef bowls, tendon and beef slices. Paired with the bean sprouts, my kids would finish the noodles very quickly. Mine was exactly the same with the soup very hot to soften all the vegetables. The noodles were super soft and silky, I wonder where they get their noodles from. The rice dish for hubby was good but it wasn't anything to be excited about. Lastly the matcha red bean milk drink. Unfortunately it wasn't that great maybe the balance of milk and the red bean wasn't that great. Please the red bean wasn't soft enough which was disappointing.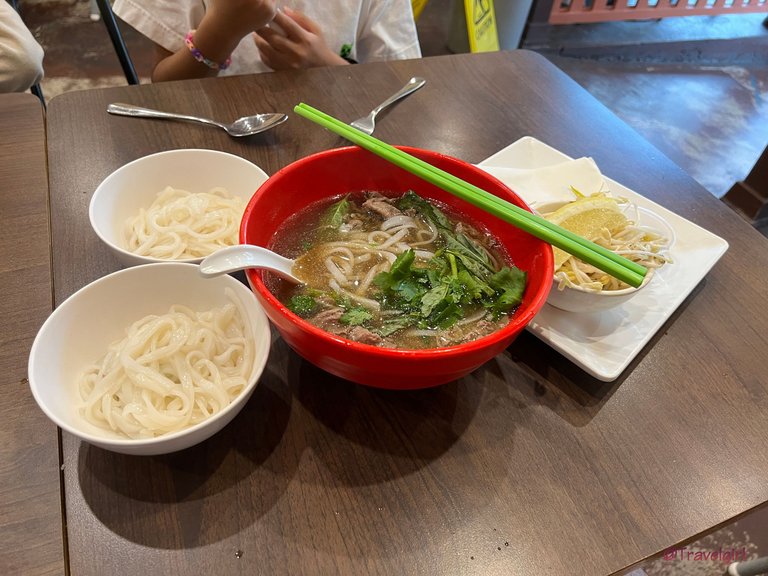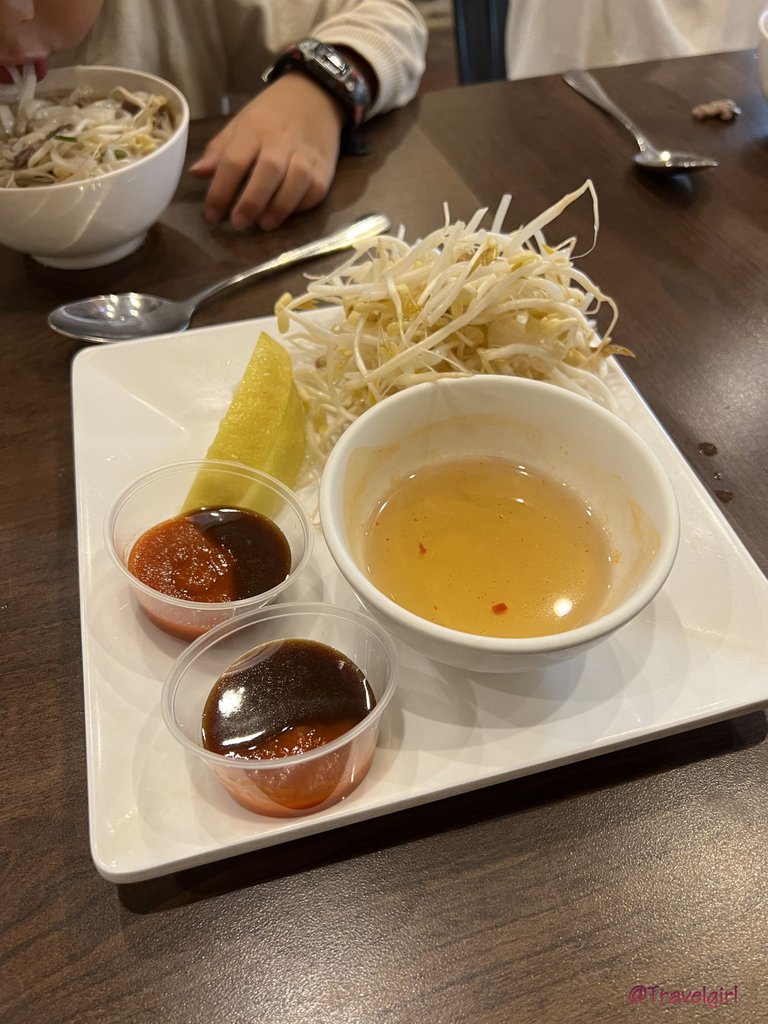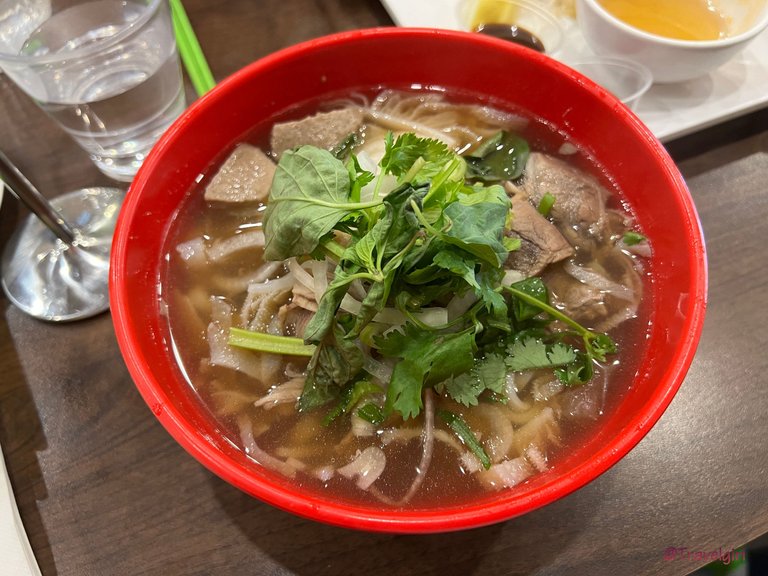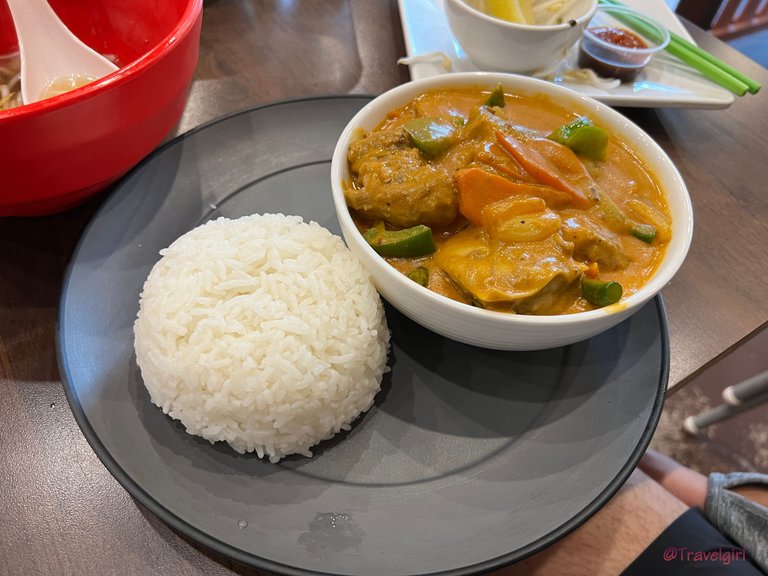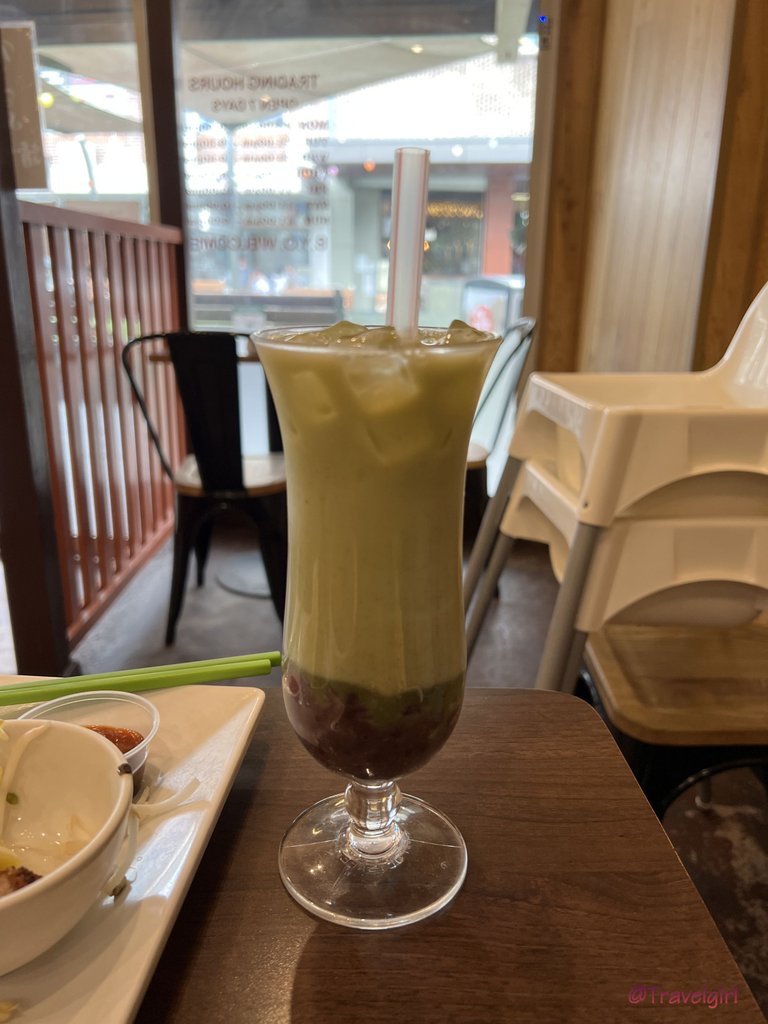 Apart from the drink, I highly recommend this restaurant for pho. The soup was just right, noodles were nice and soft, great amount of beef and what is great is it has a decent volume. The restaurant is close to all the shops but I recommend you either go early for a table or book ahead of time. Good little gem at Lane Cove.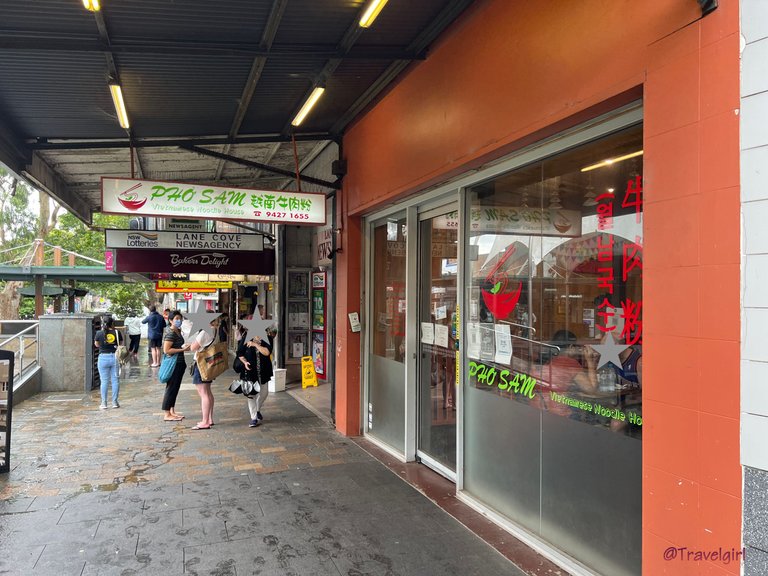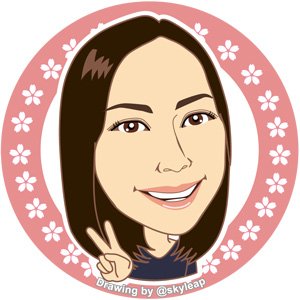 ---
Thanks for reading. If you like my post, please follow, comment and upvote me. There will be more exciting posts & destinations to come.
All photos & videos are taken by me & co in all my blogs/stories unless quoted.
---
---