Food Sharing #263 - Auvers @ Darling Square, Australia (Hello Kitty Special!)
Hi Everyone,
One of the highlights when visiting Hello Kitty town at Darling Square was to try out the Hello Kitty themed food for a limited time at participating restaurants. Auvers was one of them and had a large range of Hello Kitty themed food so we decided to try it out. It was super busy so we waited around 15 minutes or so before we go to sit down. We were so hungry so we decided to try the meals we wanted as we won't know when it will be the next time we will visit the city again.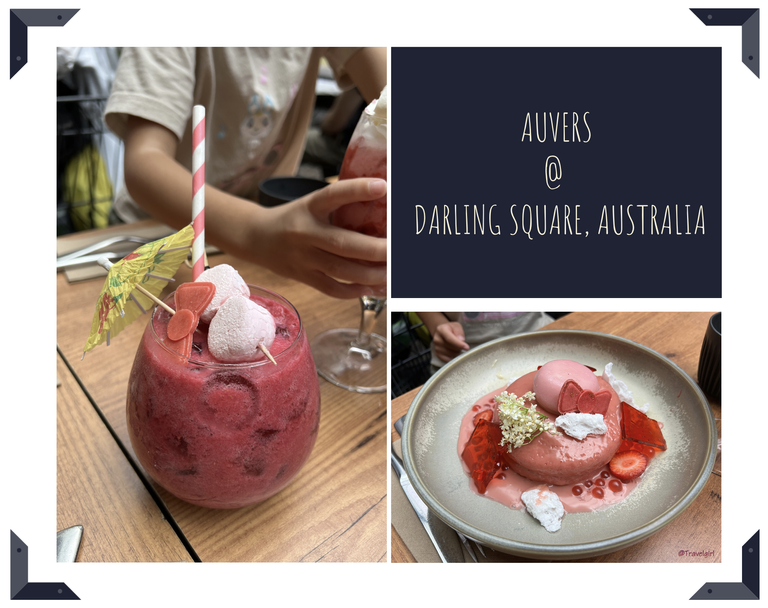 Let's have a look at the menu. There are lots to choose from but our main choices are the Hello Kitty themed meal. We ended up ordering a Lazy Egg Burger, Hello Kitty Pancake, a truffle mushroom risotto and a kids nuggets and hash brown. For drinks, we ordered two Hello Kitty themed drinks - Hello Kitty Paradise, Shake it Kitty and a Hojicha latte. The cafe had an extensive menu with the Hello Kitty theme but most of them are sweets/desserts. The kids were so excited for the drinks as we could see other customers ordered them and it looked pretty impressive.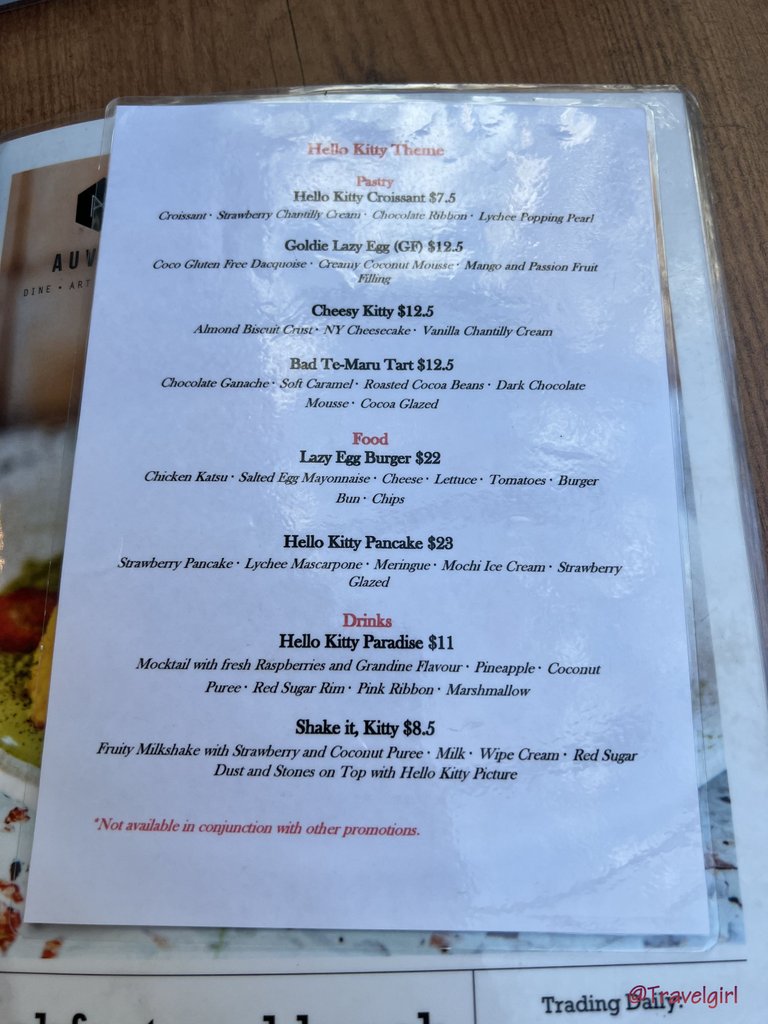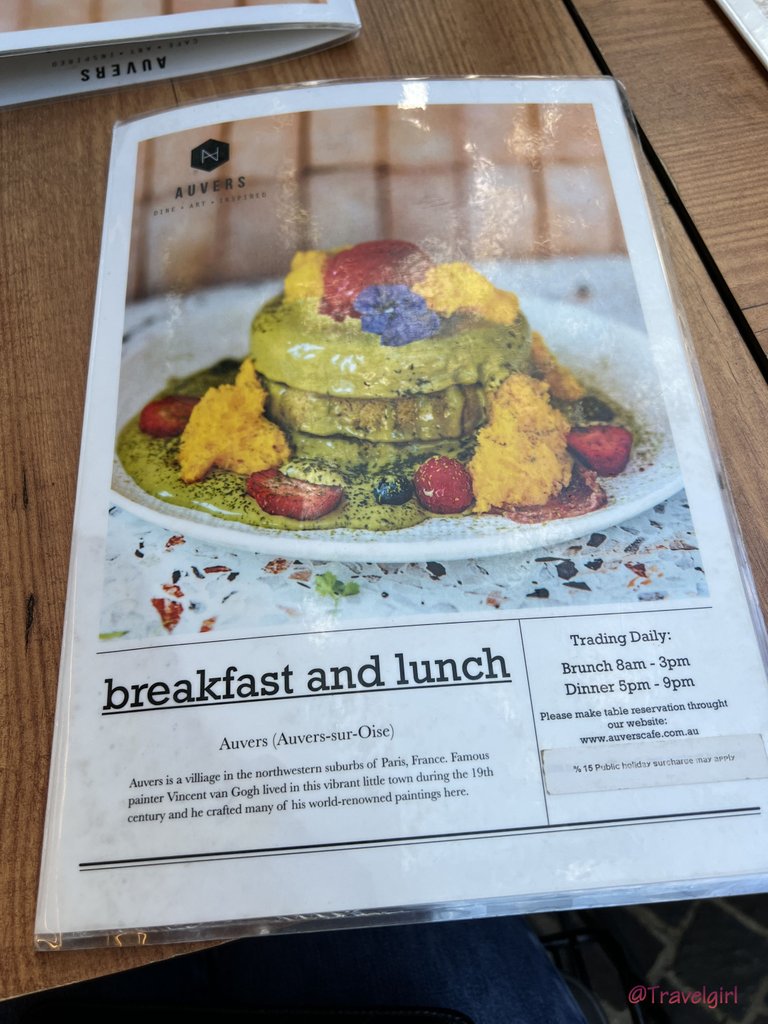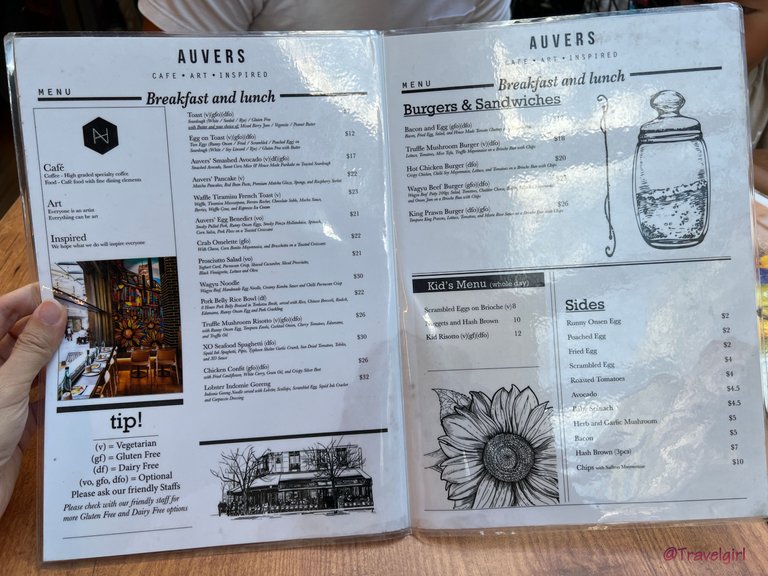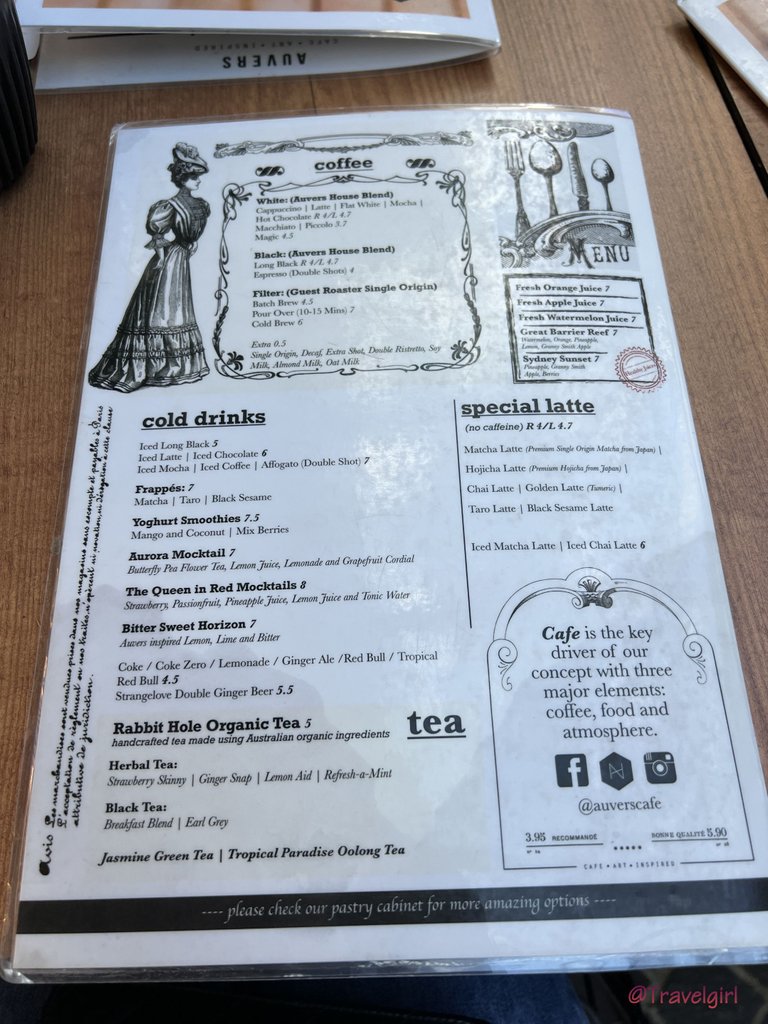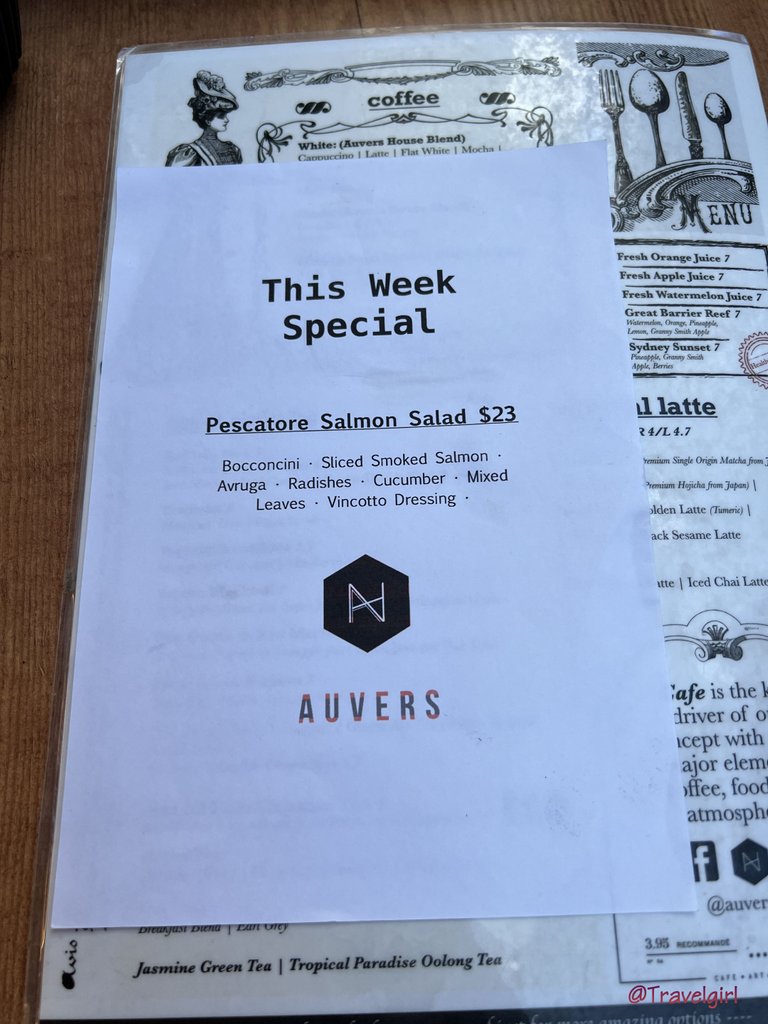 Our drinks came first. Apart from the coffee, the Hello Kitty drinks were super cute. They were so cute I didn't want to ruin it but my kinds already started trying them out. Unfortunately they were too sweet for my liking so my kids ended up having most of it. I actually enjoyed the hojicha latte as it had a nice subtle taste of the flavours and for a second, I thought I was at a cafe in Japan sipping the latte.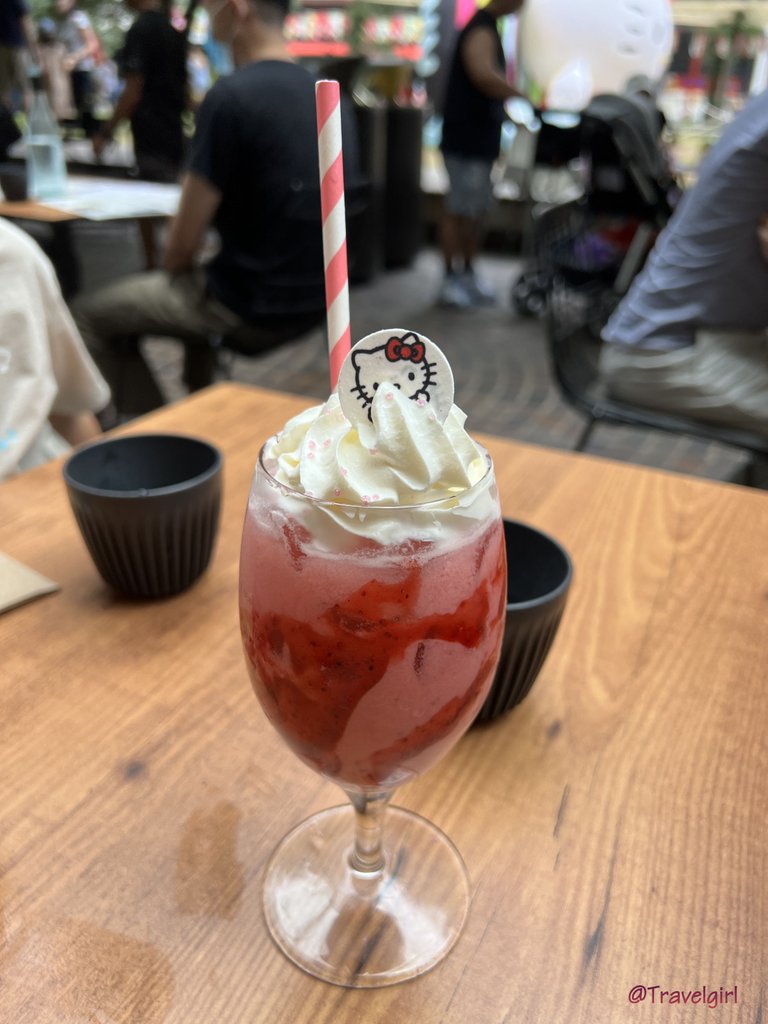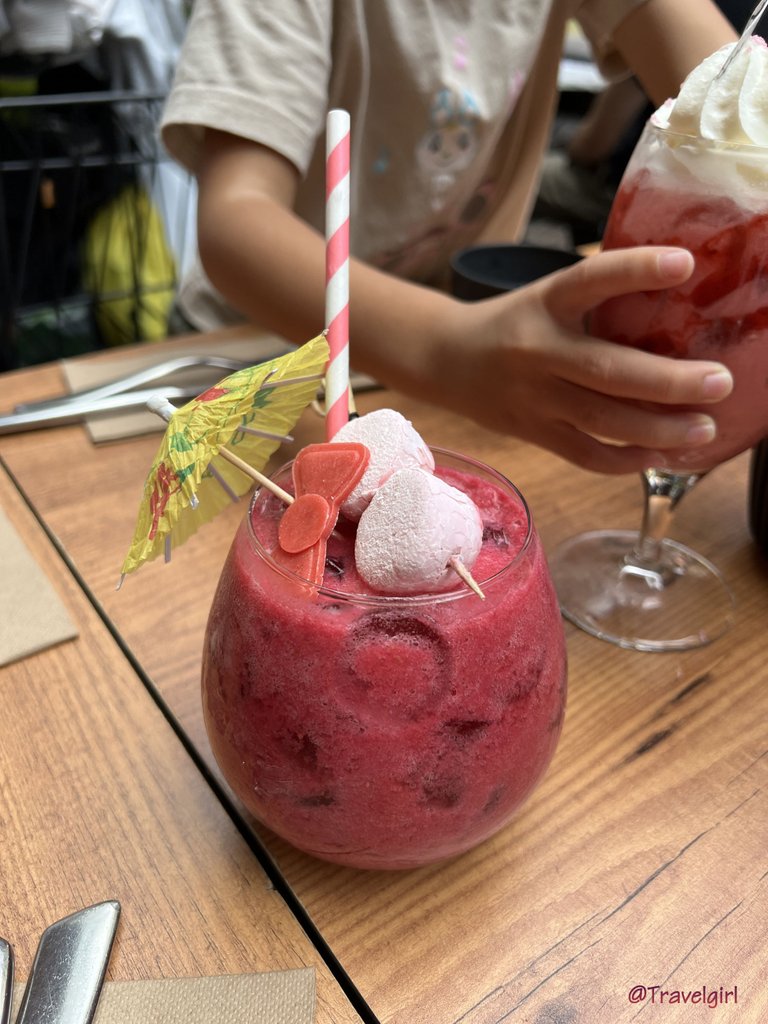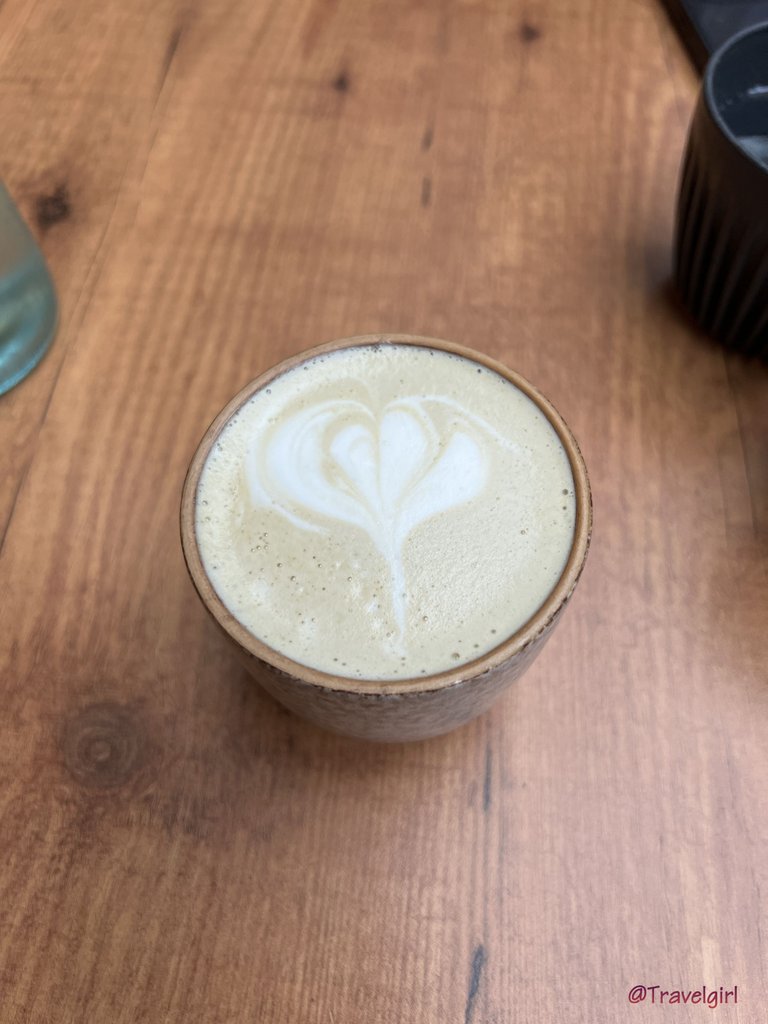 The food slowly started to arrive. The egg burger and pancakes were definitely the highlight for the meal as they were from the Hello Kitty themed meals. The pancake instantly as a hit because it was all sweet and the kids loved it. It was so sweet they couldn't even finish it but that was given as the serve was pretty big. The egg burger was delicious especially the chips was also pretty popular with the kids. Both meals were pretty decent size so it was definitely enough.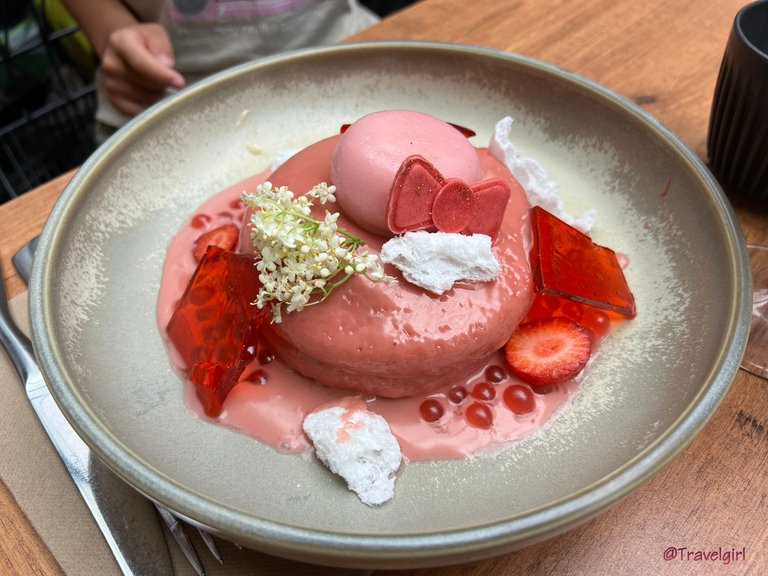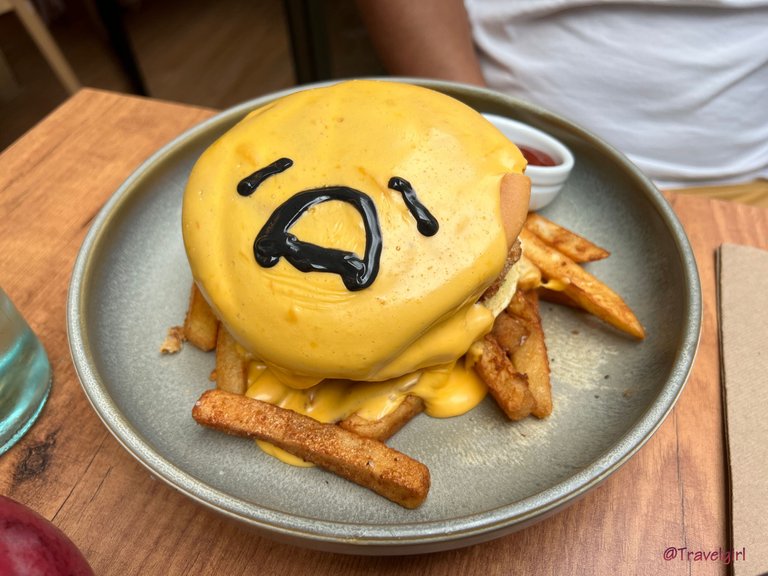 I had the mushroom risotto as I needed something gluten free and it was a delicious choice. Again huge serving and it was made perfectly. I loved the sauce and it didn't feel too fat or oily at all. Baby E's serve of chicken nuggets and hash brown was ordinary but he was happy to finish off the hash browns. But he did say the ones I make at home were better.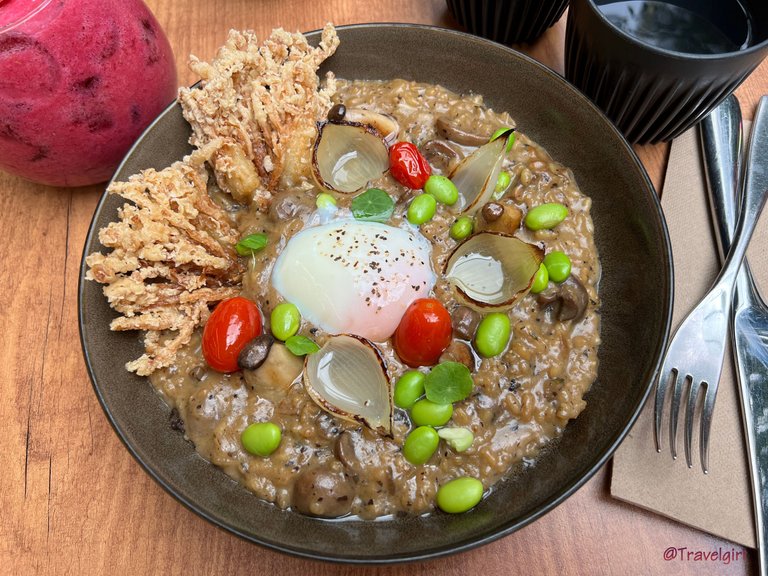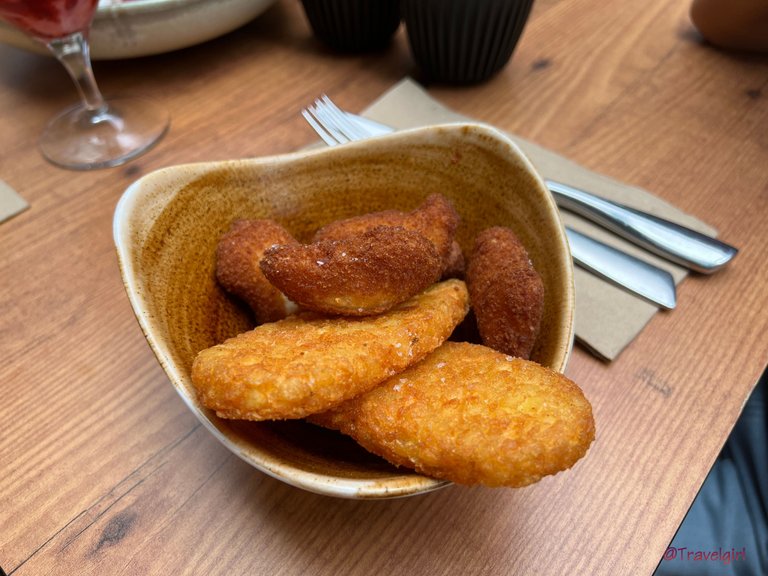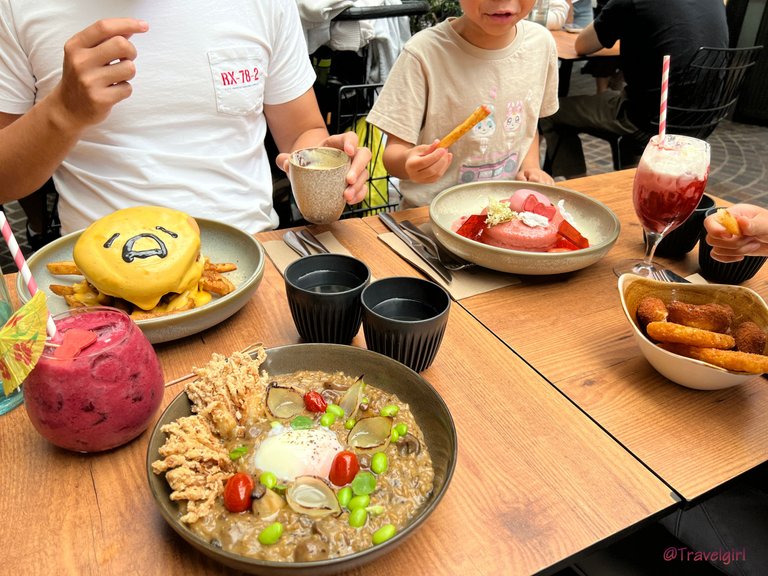 The restaurant was super busy and it is best to go early or make a booking to avoid any disappointments. The Hello Kitty themed menu unfortunately didn't have enough savoury options, mainly desserts but it was something different. The drinks unfortunately were a bit disappointing as they didn't taste as good as initially thought but the hojicha latte was a clear winner in terms of drinks. If you are a Hello Kitty fan, definitely go and try it out as it will still be available until the end of the month.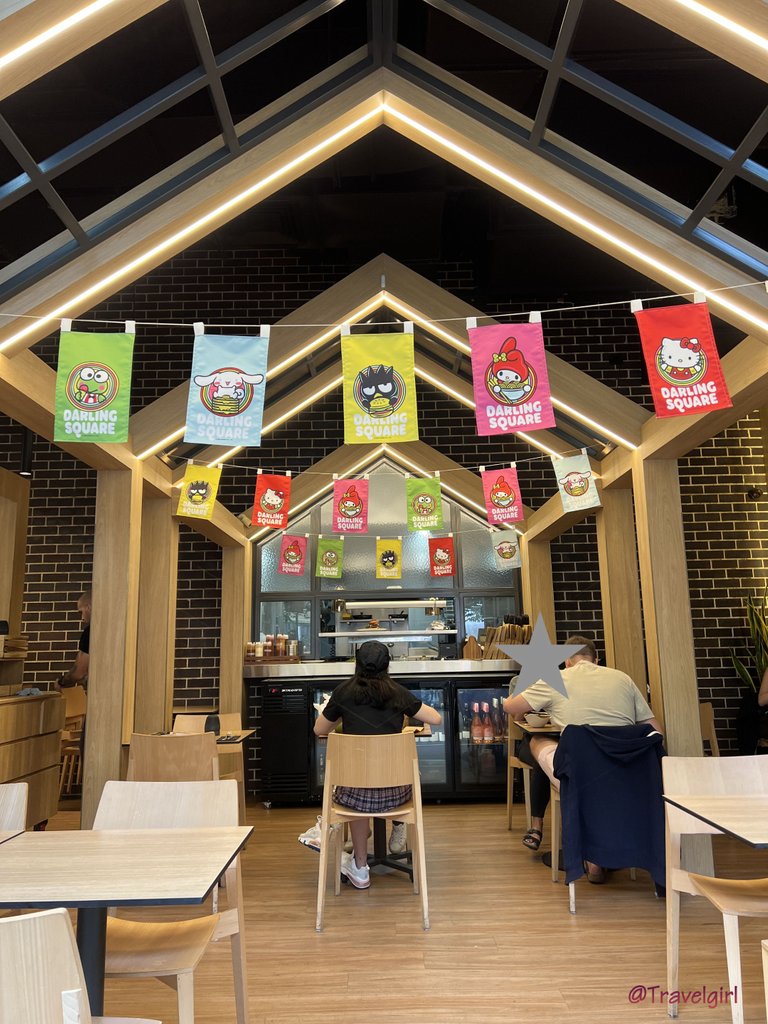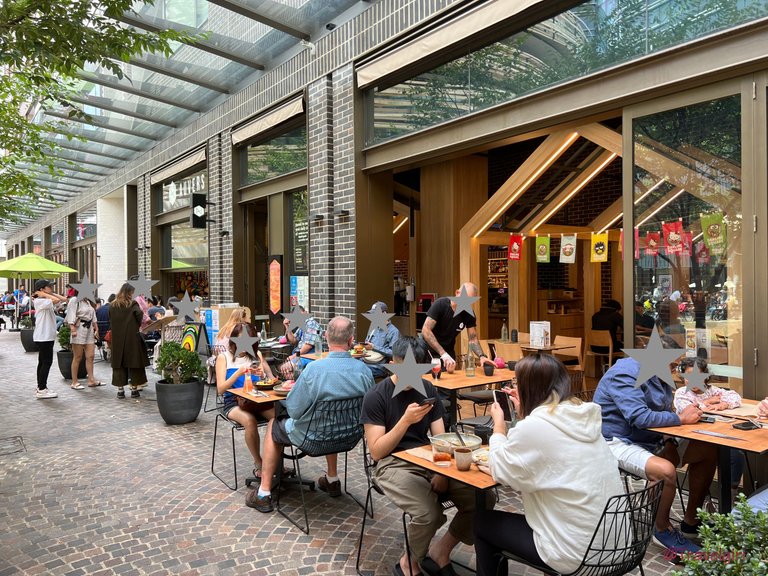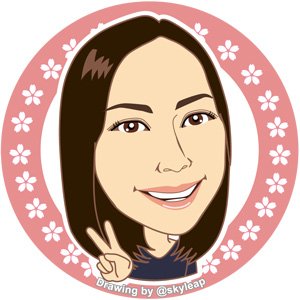 ---
Thanks for reading. If you like my post, please follow, comment and upvote me. There will be more exciting posts & destinations to come.
All photos & videos are taken by me & co in all my blogs/stories unless quoted.
---
---