Food Sharing #262 - Tobikiri @ Neutral Bay, Australia
Hi Everyone,
Hubby and I haven't had a date night for some time so we decided to someone to look after our little ones and quickly visit a Japanese restaurant a few suburbs from our place. We normally got to Neutral Bay for yakiniku near the main strip but Tobikiri is actually on the other side of the shops so we rarely come by this way to visit. Hubby decided to book this place as he has found some great reviews so why not especially so close to home. I'm glad he booked because as not long after we sat down, the place was full of customers. As we were waiting for our seats, we could already see a line of fresh sashimi at the sushi bar, all waiting to be eaten by us.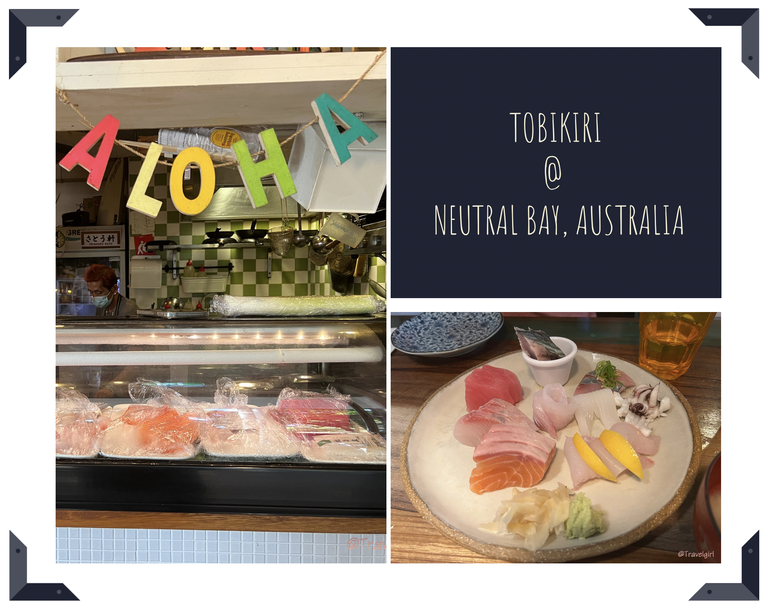 Each table has a QR code and you can just order your meals through there. They had lots of standard Japanese meals but they do have specials of the day which was pretty neat. We ordered a large sashimi, two pieces of fatty toro (they were like $10 each piece), Japanese marinated fish fins, two bento boxes. I think we over ordered at the point but Hubby said we rarely come out without the kids so order whatever we want to eat. Normally if we go out with kids, we order food they like so when its only adult time, we order food we like.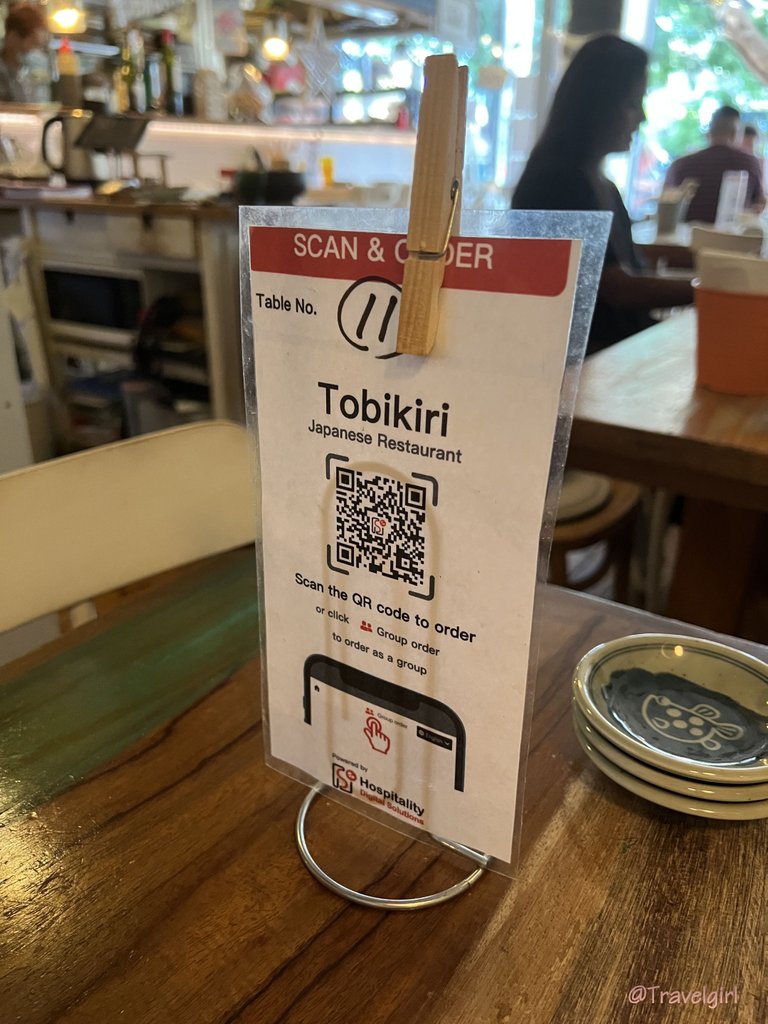 First comes the sashimi and fatty toro. We had to eat the toro first and gosh, the fish literally melts in your mouth. Although the price is much more than you would pay in Japan, we can't go overseas so this is the next best thing for us. Then onto the sashimi and every single piece was so sweet and fresh. I think they get their fish from the fish markets daily as they have such a great variety especially the squid which I love. It does feel like we are eating in a small restaurant in an alley in Japan.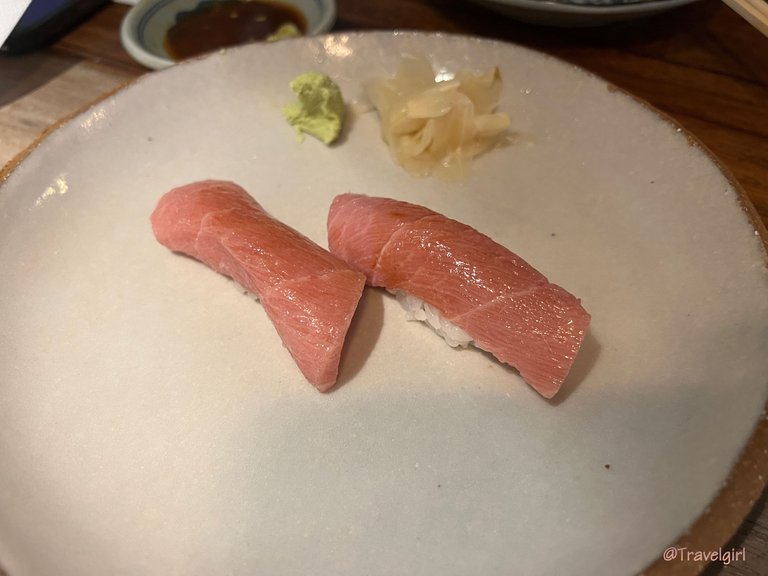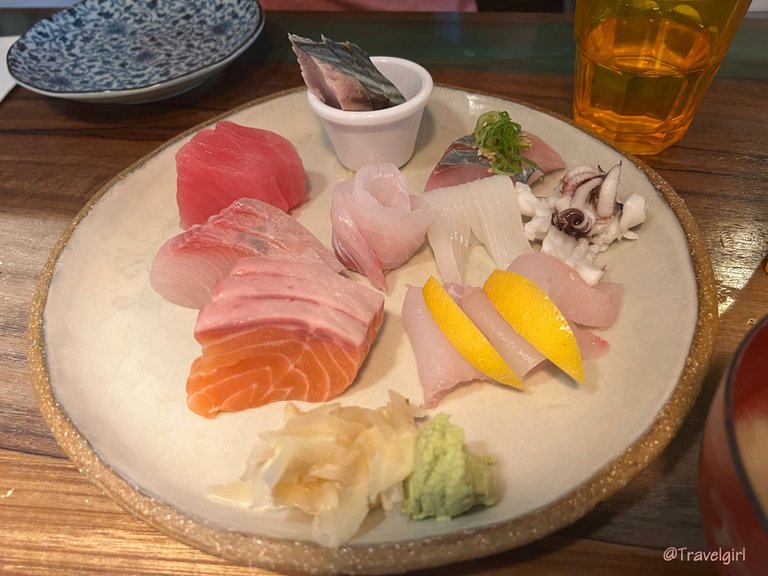 After our sashimi dishes, the bento boxes came with the miso soups. The boxes were pretty generous in size and a great variety of food in the one box. I ordered the sushi box and the fish is just as fresh as the sashimi we had not long ago. Hubby's katsu pork was ok but he liked the side dishes more than the main. Normally I think I would be full from the bento box with a small side of sashimi but we had one more dish to come.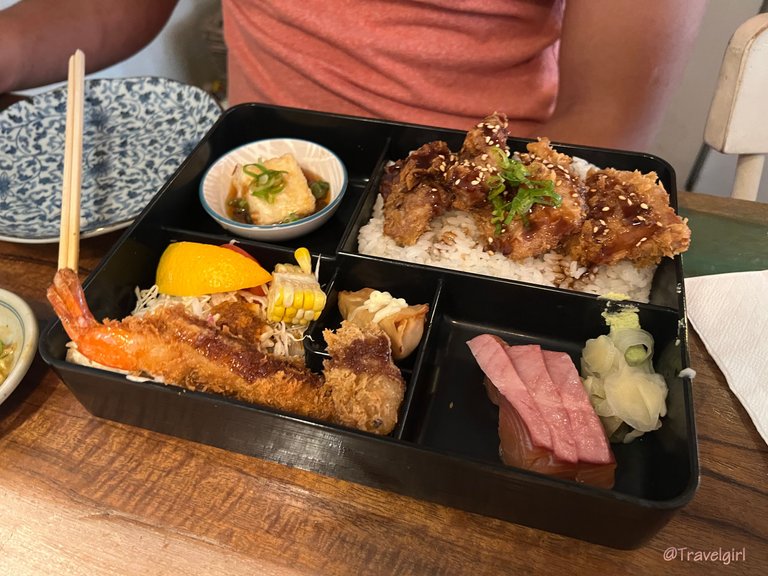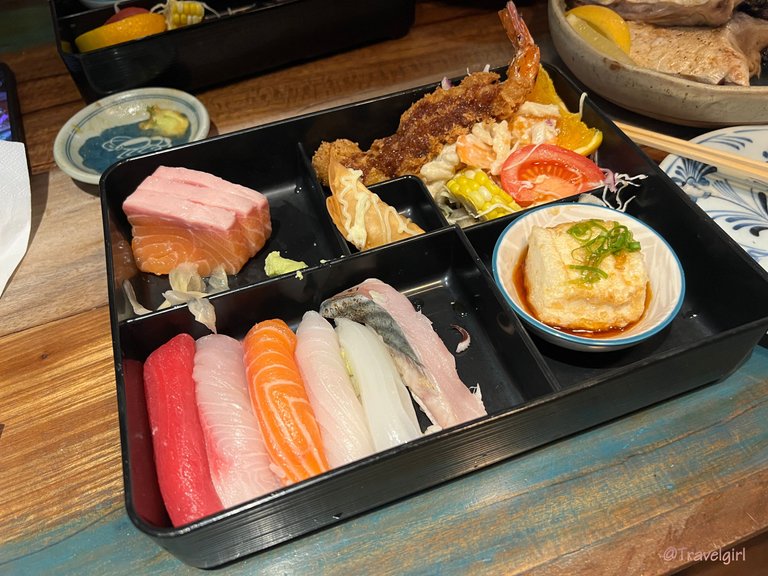 The last dish was the fish fins. I wasn't sure at first if I wanted to order it because its regarded as an off cut and they were charging just under $20 for it, I wasn't sure but I love that part of the fish so I thought i wanted to try it. I think we made the right decision to order it as smelt so good. It reminded us of a Japanese bar we visited a few years ago and they had these type of dishes to go with your drinks. It was like a trip down memory lane. The fish fins were huge and I could tell we won't be able to finish it so we took 2 pieces home. It wasn't cheap but the taste was so authentic. Overall the restaurant had really great food but they were under staffed that night. Even though it was a weeknight, the place was packed and there were only 2 staff there serving and cooking which wasn't very ideal. Maybe it was due to COVID they couldn't find any staff but other than that, we will definitely come back again to try their other dishes.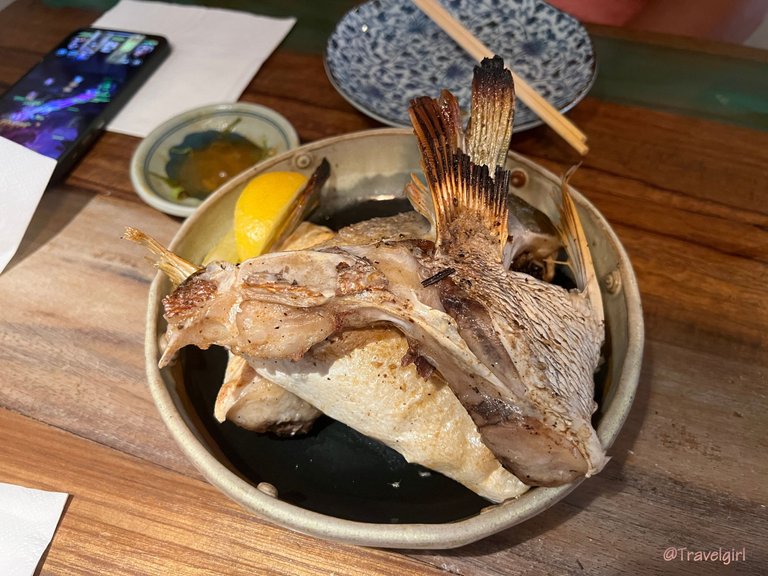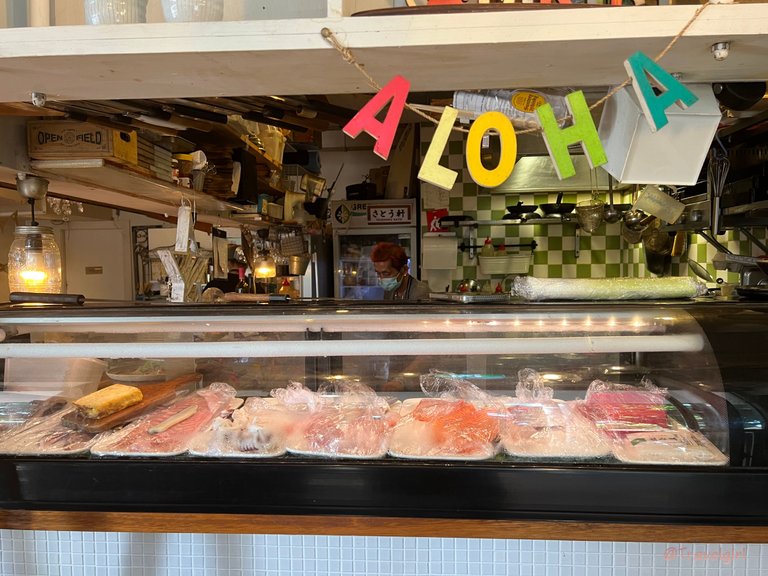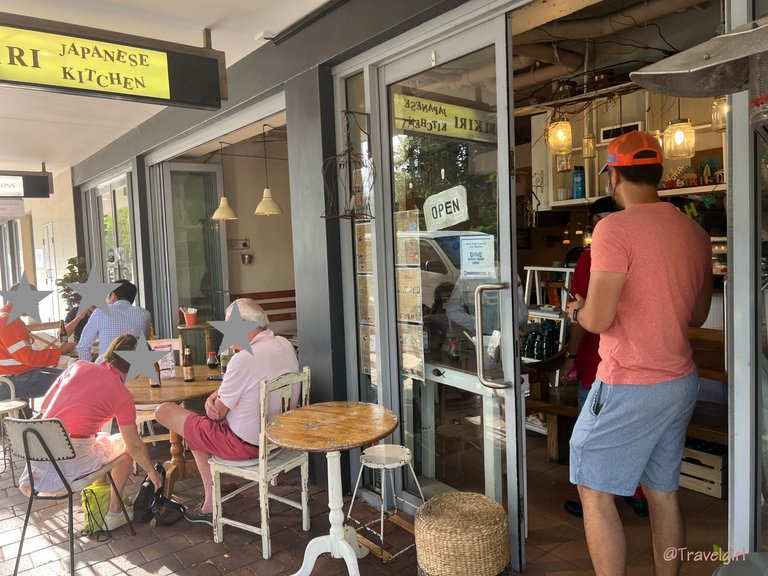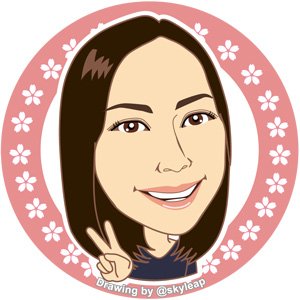 ---
Thanks for reading. If you like my post, please follow, comment and upvote me. There will be more exciting posts & destinations to come.
All photos & videos are taken by me & co in all my blogs/stories unless quoted.
---
---