Food Sharing #260 - Unkles @ Eastwood, Australia
Hi Everyone,
Eastwood is popular not only for the number of Chinese Restaurants, but they also have a great range of Korean restaurants. Located on the other side of the station, the main street is like a mini Korean town and there are so many options to try. The other day I really want some Korean food so we drove to Eastwood to find something quick and simple and we came across Unkles. We chose this place because it was a really warm day but they had really strong air con on so it was perfect to have hot food under these conditions. It was quite busy when we arrived but luckily they were cleaning a table so we sat down not long after.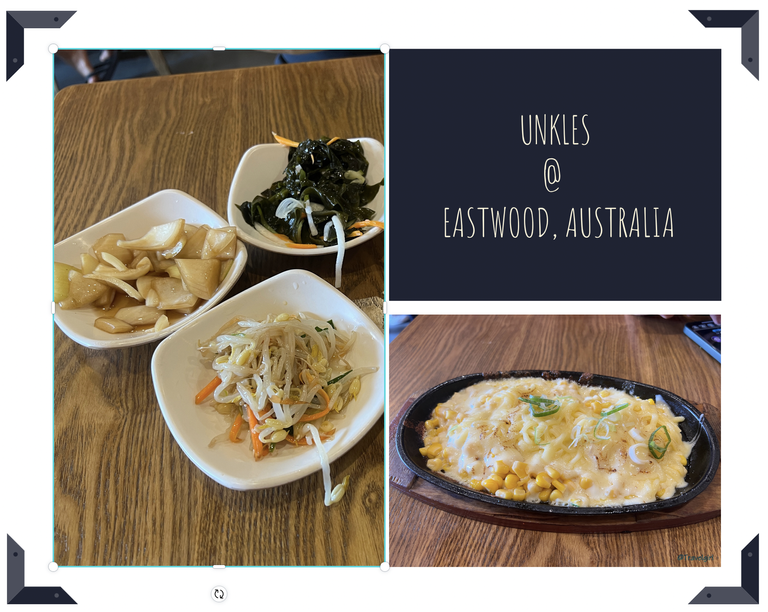 Let's have a look at the menu. Lots of choices so after much consideration, we chose a bibimbap, a beef tendon soup and cheese corn. The soup comes with a bowl of rice. Normally we would order more but this is only lunch and this is sufficient for a quick meal. The air con here makes our order so much easier with all these hot soups and meals on hot stone bowls.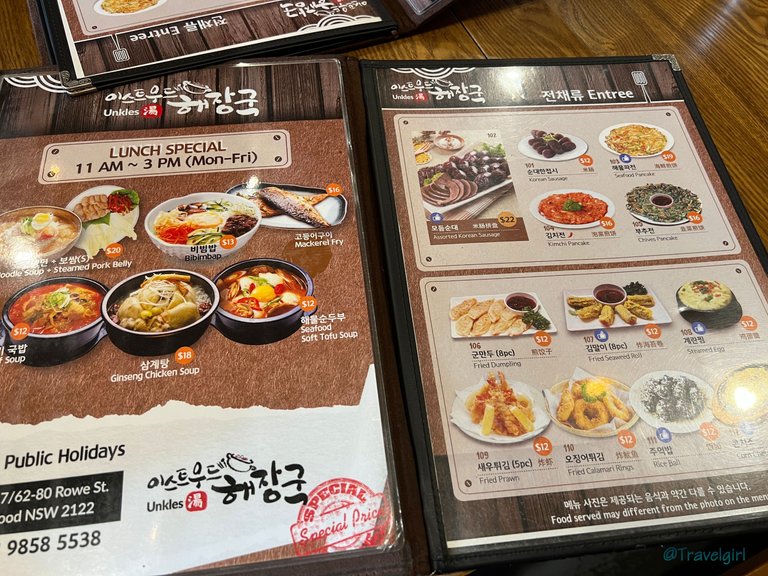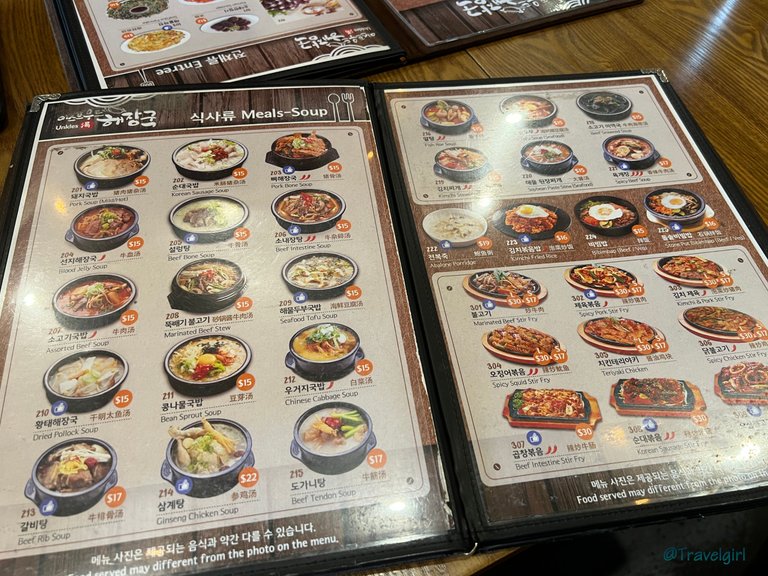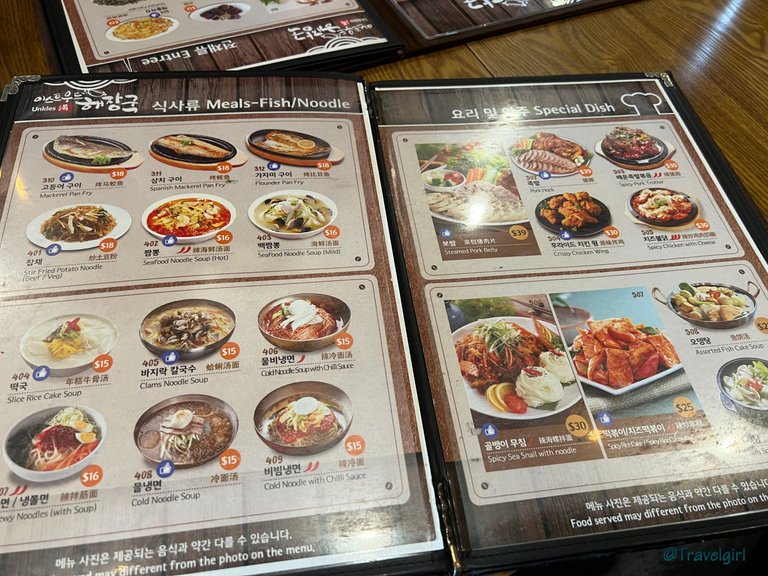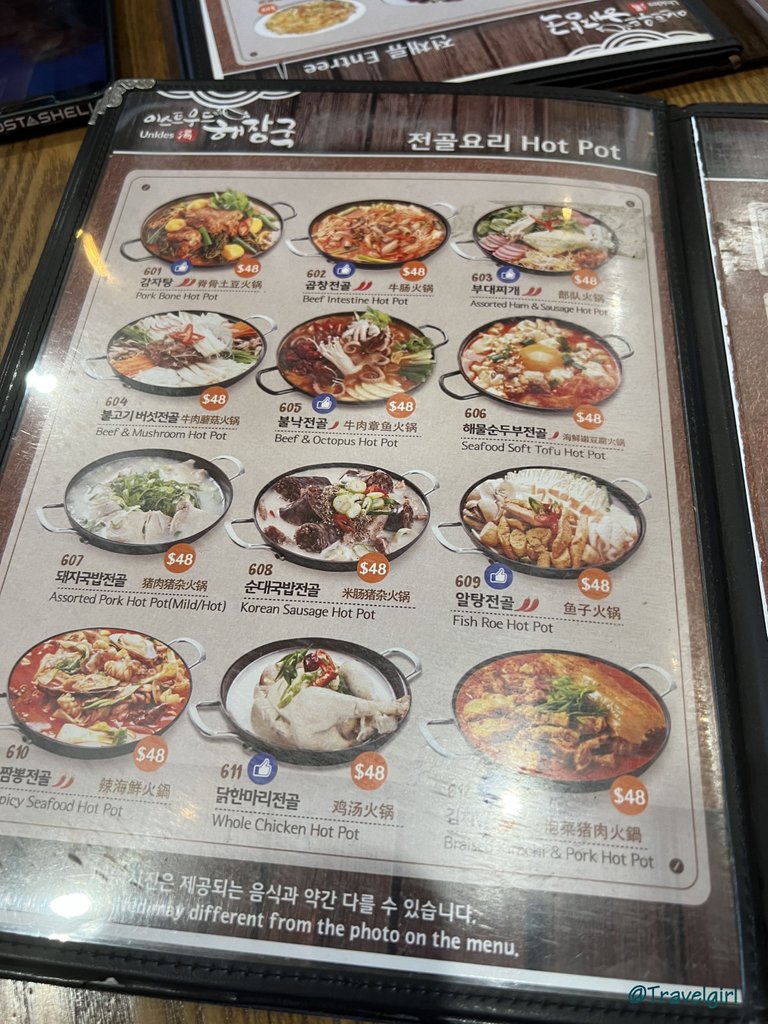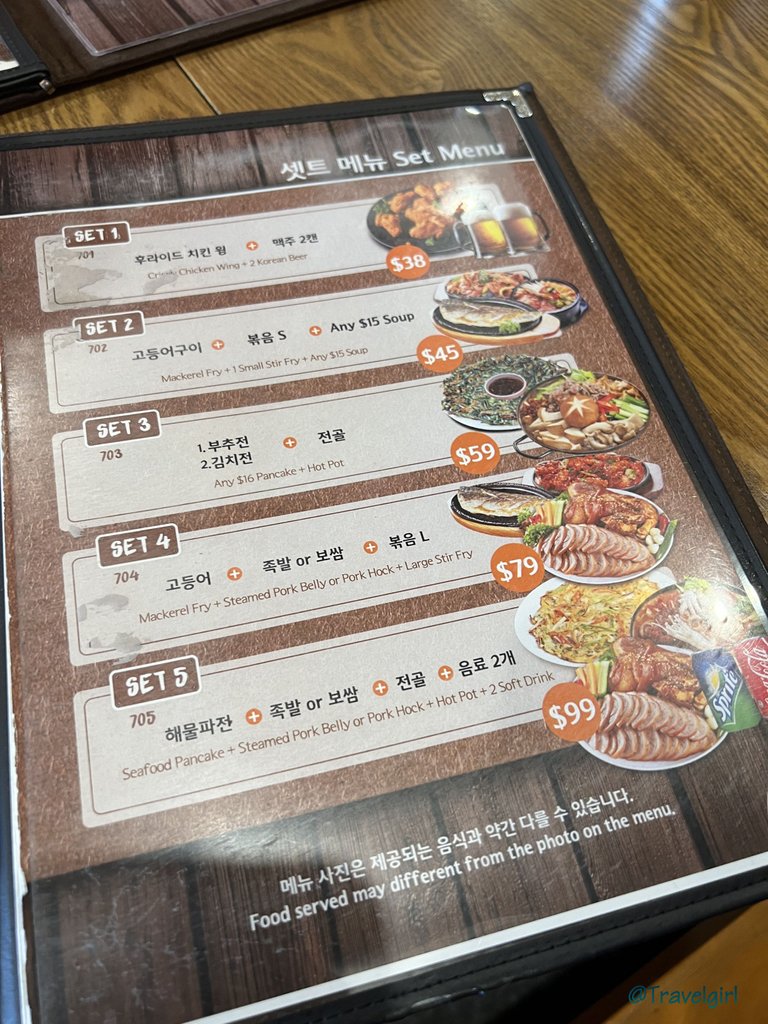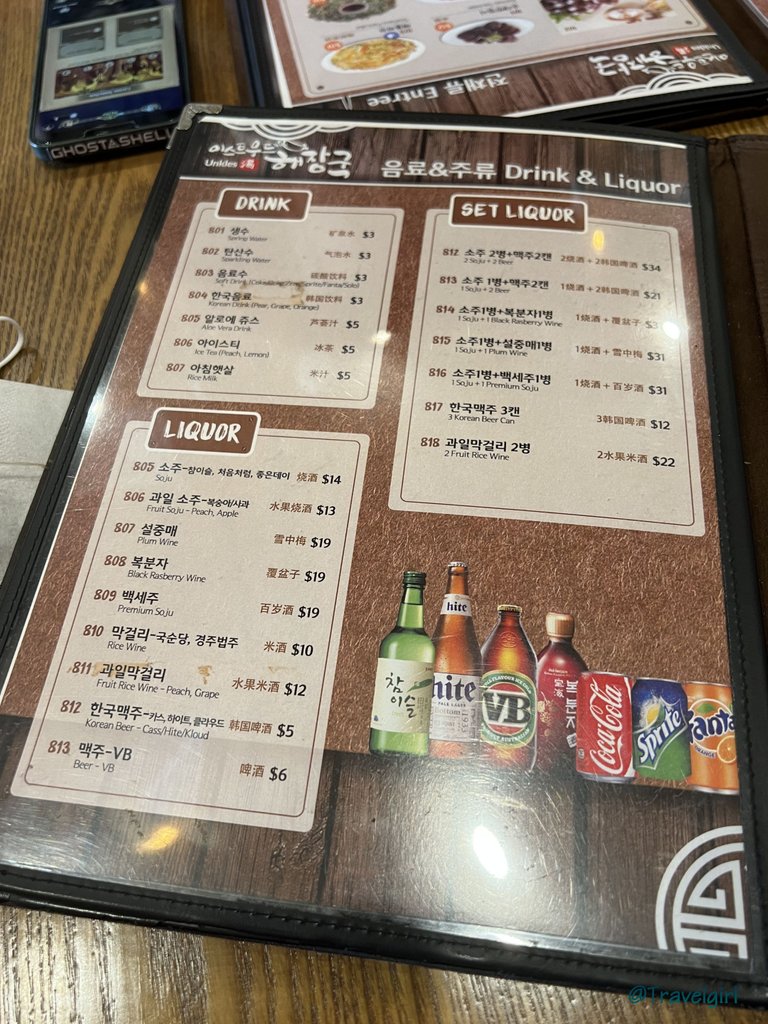 First comes the side dishes. Gosh I love Korean side dishes also called Banchan. I remember going to Korean and a restaurant serves purely side dishes and its the best thing ever. There are stores in Sydney where they sell a variety of Banchan and we would buy a few home to keep us going for a few days. On that day, we were give 5 sides, I actually like all of them except the radish. The rest of them are sooooo good, I think the radish was a bit too spicy for my liking but it does go very well with the soups to cut the fat out.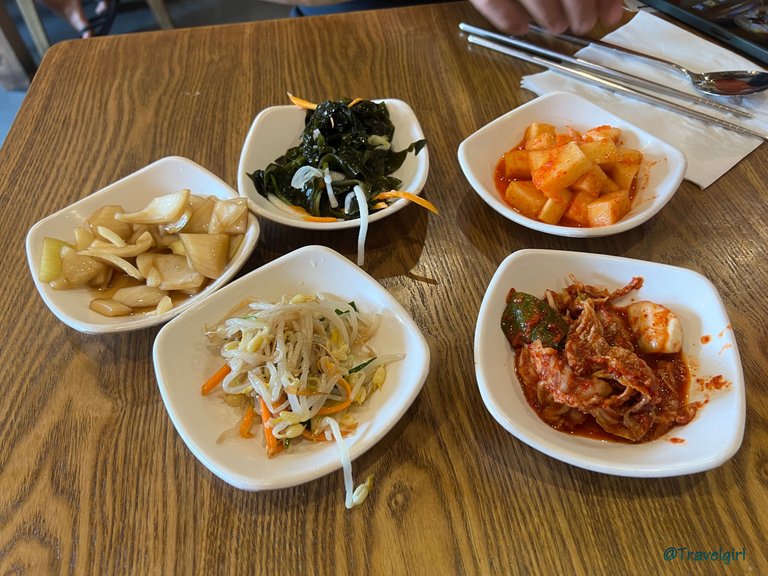 Shortly after, our food arrived. My soup came out still super hot with bubbles and the first thing I noticed there were lots of noodles. I guess they can't put too much beef tendon in the soup and the noodle is there to make the dish look a little decent size. The soup was so clear, it was a good clean meal to cancel out all the fatty food we had for the week. The bibimbap was full of veggies and meat with the egg cracked right in the middle. Hubby added some chili sauce and mixed it all in, perfect combo but he did say it wasn't bad but wasn't out of the ordinary good. Lastly the corn cheese was out. Corn cheese has been pretty popular lately and we've had a few at different restaurants. This one we found that the hotplate wasn't that warm so the cheese has yet to all melt on the cheese. We had to stir it quite well and leave it on the plate for quite some time before it's melted. It was also a bit too salty which was ashame but I think the cheese they used was the less "smelly" ones if my little ones were to describe it.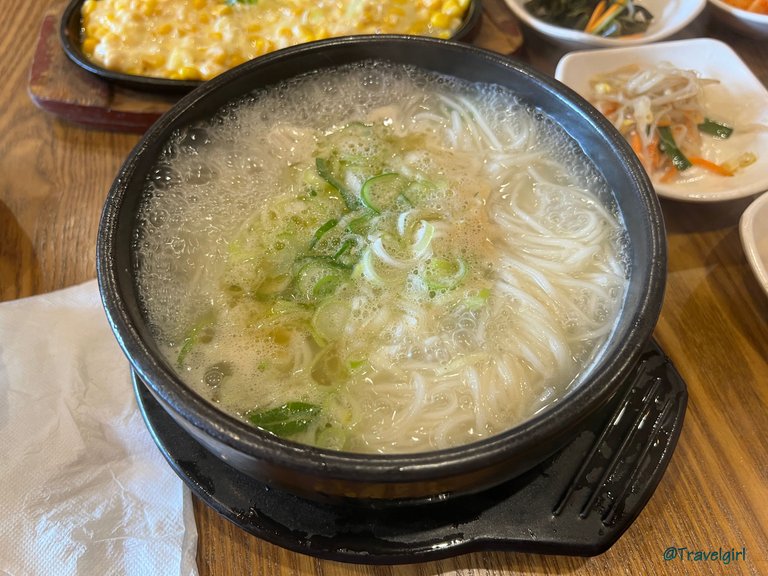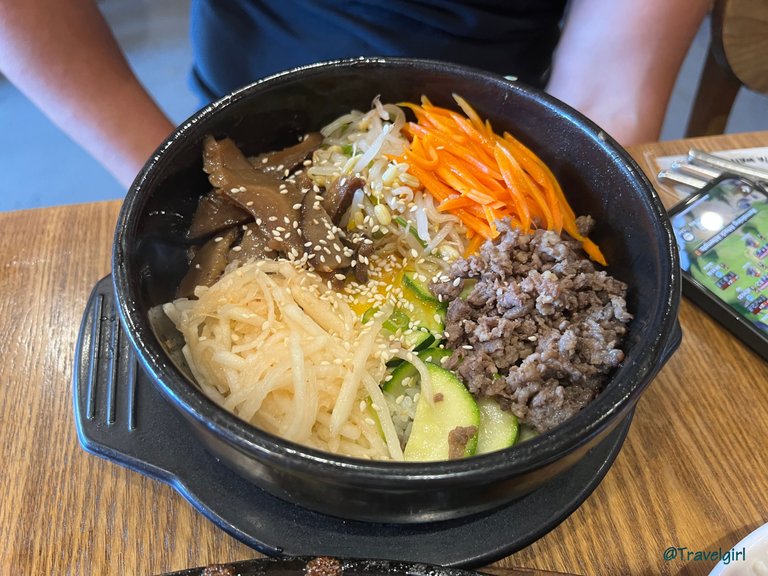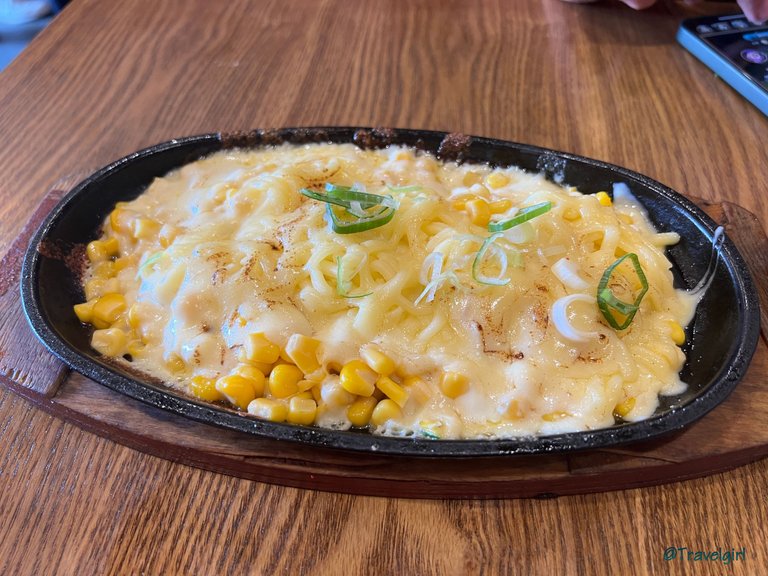 The restaurant was not very big so there seems to be always people waiting to be seated. The air con here defiantly was enough to keep customers cool while eating all these hot food which reminds me of many restaurants in Asia, they tend to do this when summer hits. Service was quick but everyone was very busy making food or serving so sometimes you need to wait a bit until you get the staff's attention. Free parking in the car park next door, super convenient. And the best part, after our meal, we go and get our Korean grocery at one of the stores there, they have the best variety with very reasonable prices.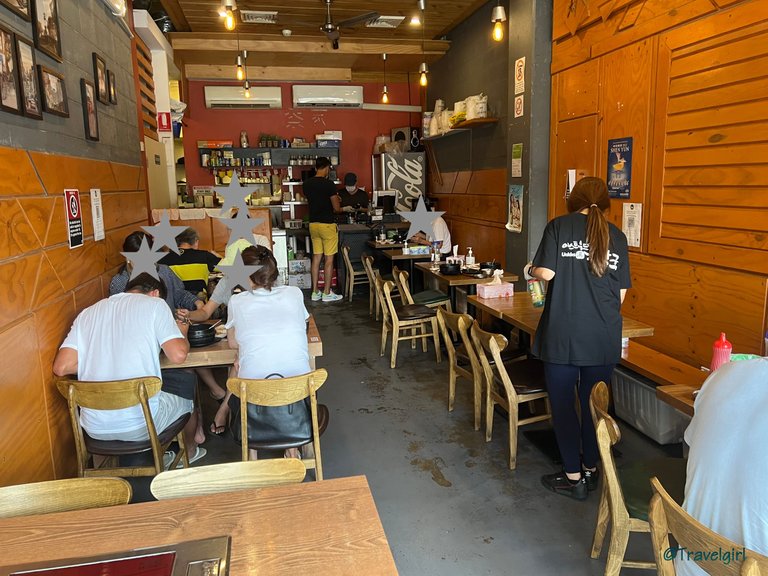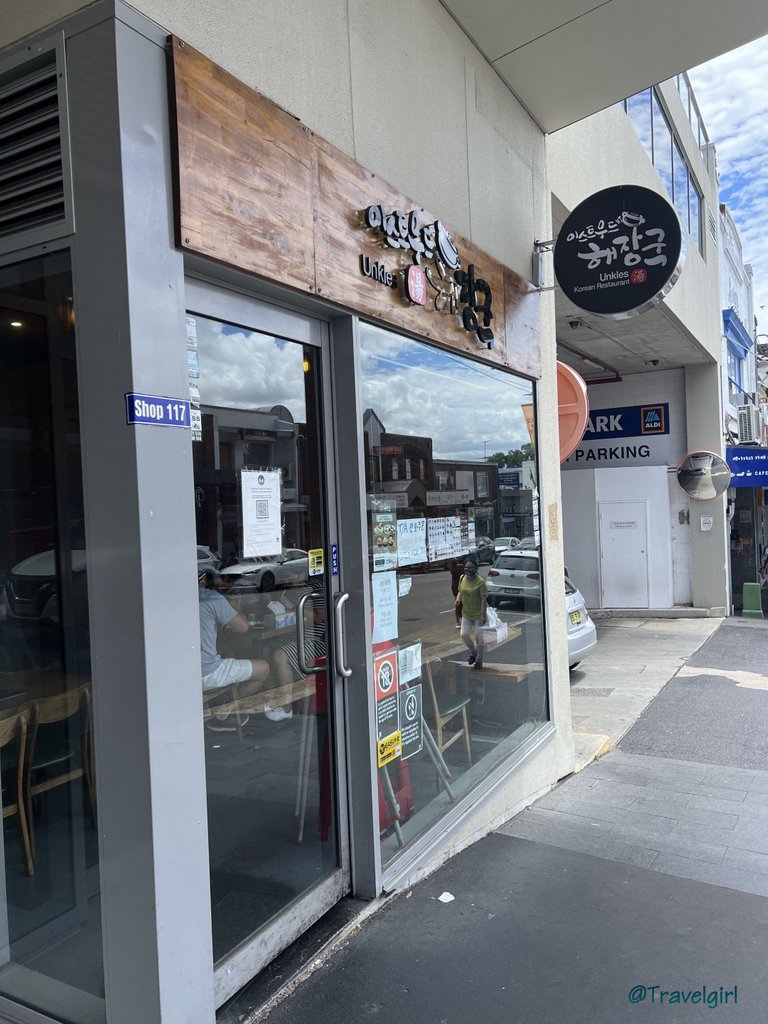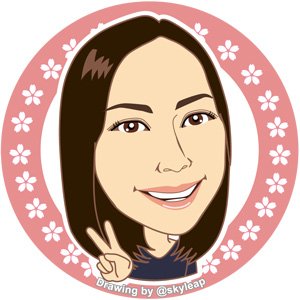 ---
Thanks for reading. If you like my post, please follow, comment and upvote me. There will be more exciting posts & destinations to come.
All photos & videos are taken by me & co in all my blogs/stories unless quoted.
---
---