Food Sharing #259 - Kuru @ St Leonards, Australia
Hi Everyone,
Recently friend told us of a Japanese restaurant they've been to which serves some nice Japanese food close to our place. This restaurant is located near some office buildings near the station which is why I haven't noticed it as I never go around that area when I'm at St Leonards. We thought to book ahead which was a good move as it was a full house when shortly after we sat down. We didn't dress up or anything to come here as we thought it was a local restaurant but in fact, it was a nice cosy place and the kids loved it.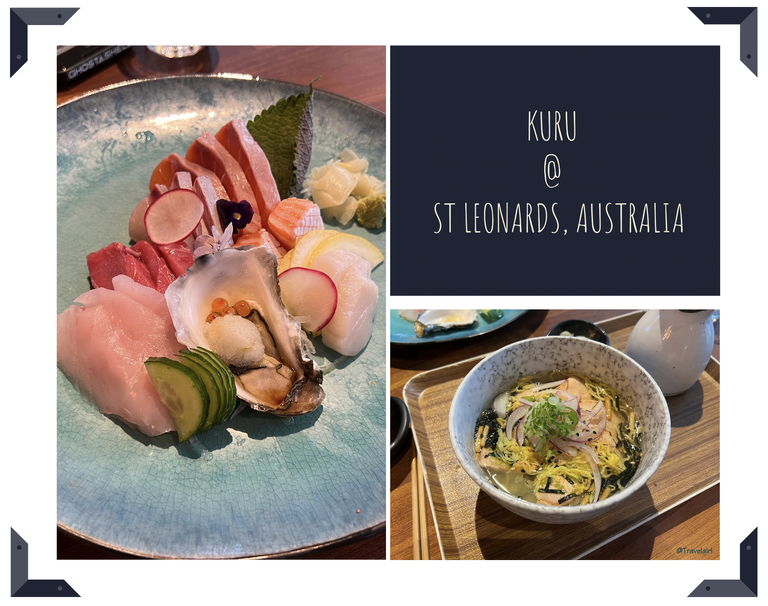 First let's look at the menu. There were many options for the family and even some extra ones of gluten free dishes. The drinks menu also looked great but we don't drink especially with kids but a great selection there. We ordered an assorted sashimi, scallop nigiri which comes in 5 pieces, tempura prawns, karage chicken, cooked tuna and avocado roll, scampi and prawn omelette rice, salmon rice with dash broth and a wagyu beef steak. Sounds like a lot of food but it was just right for us. We had to make sure there were some gluten free options so everyone could be happy.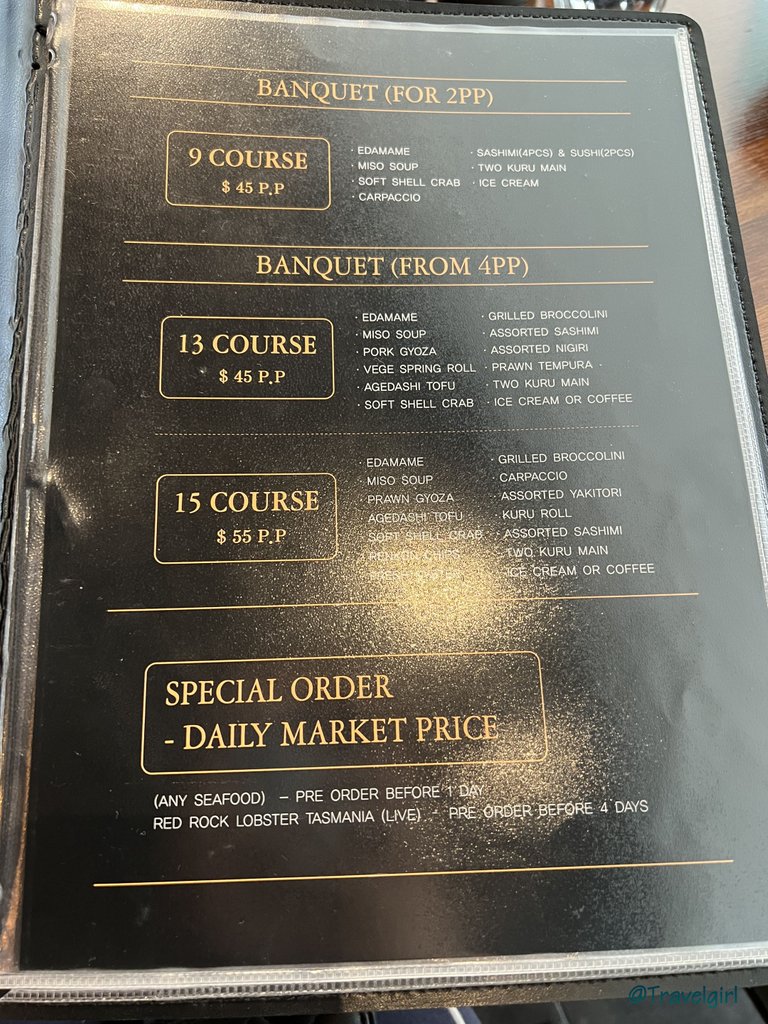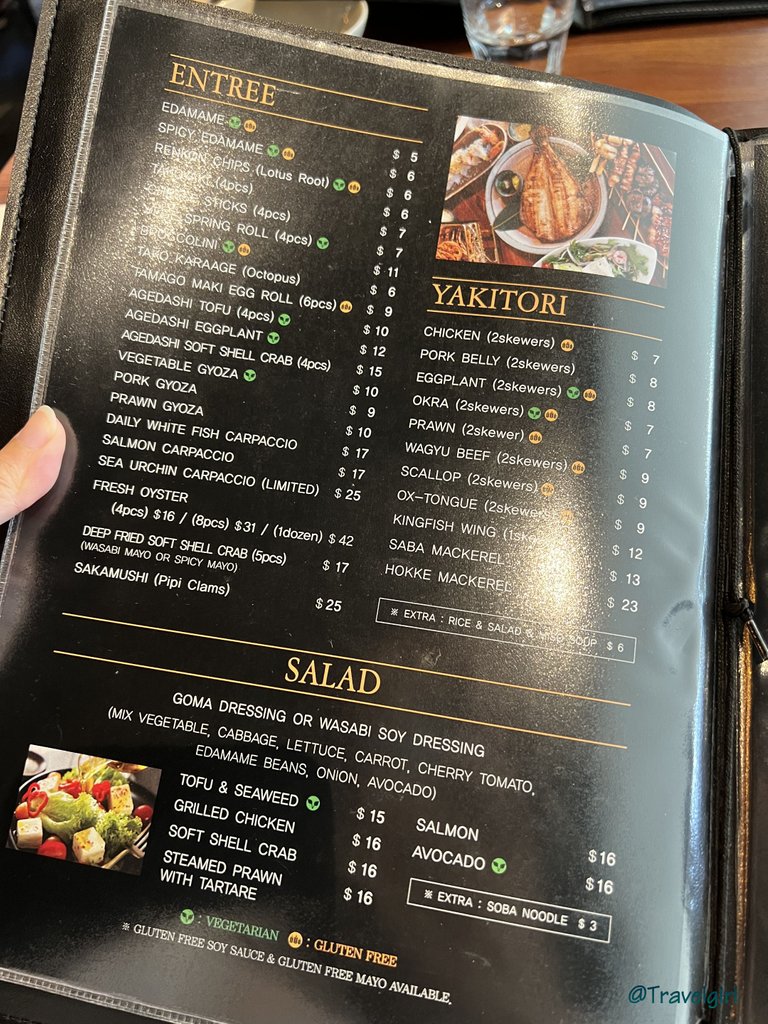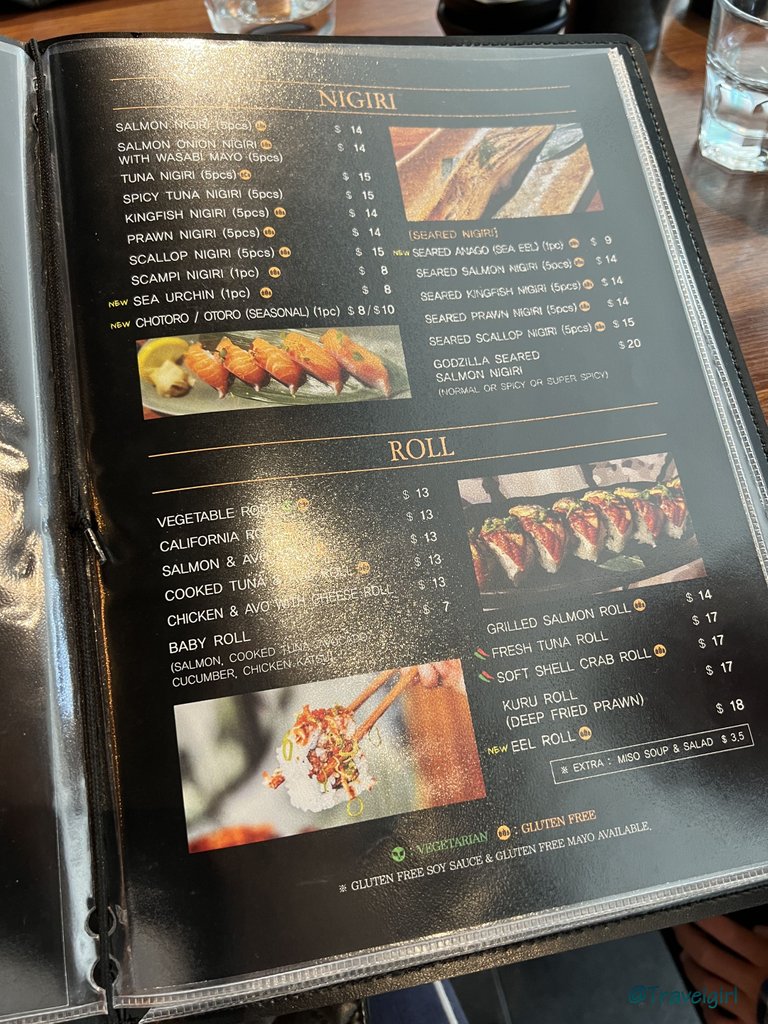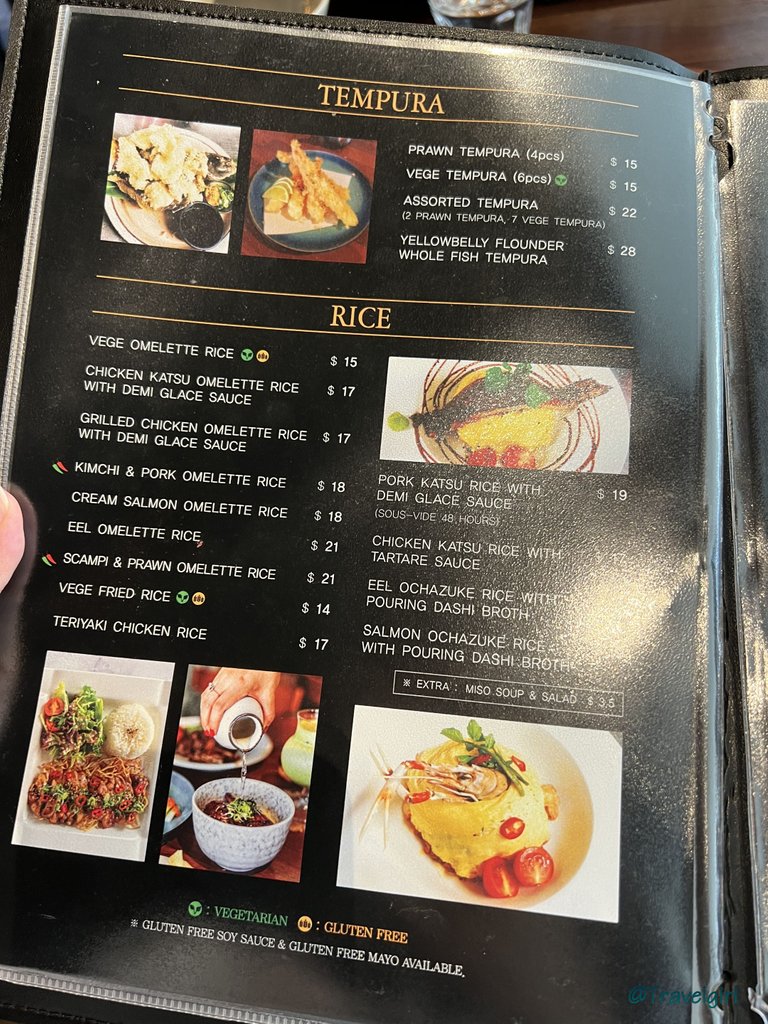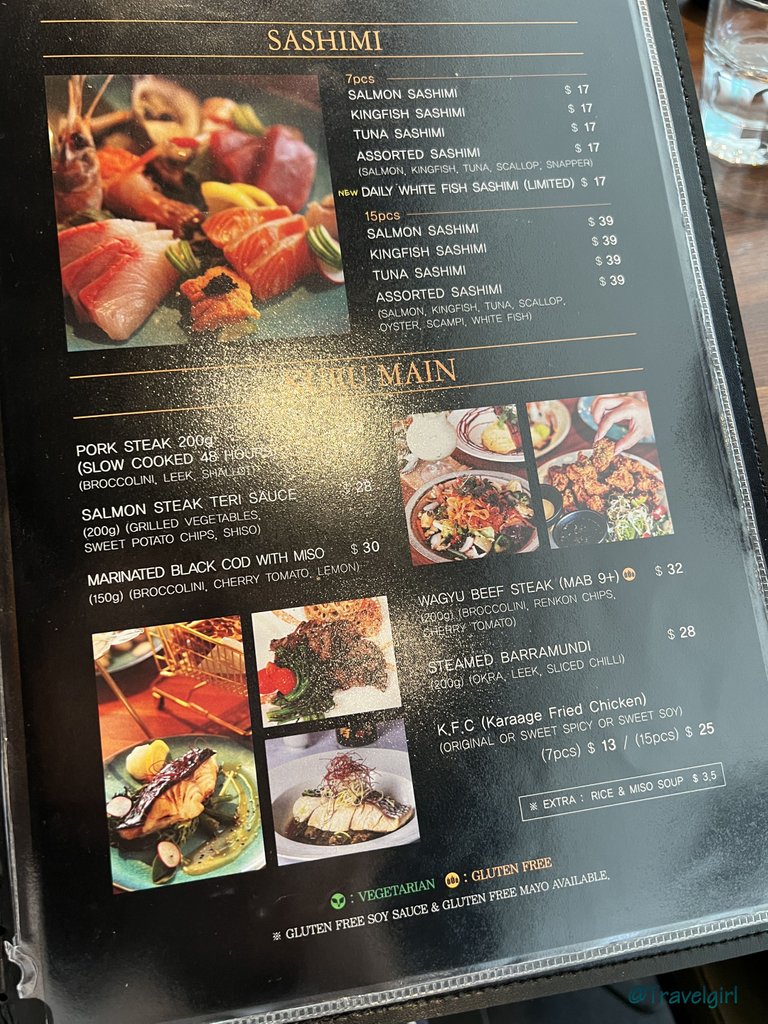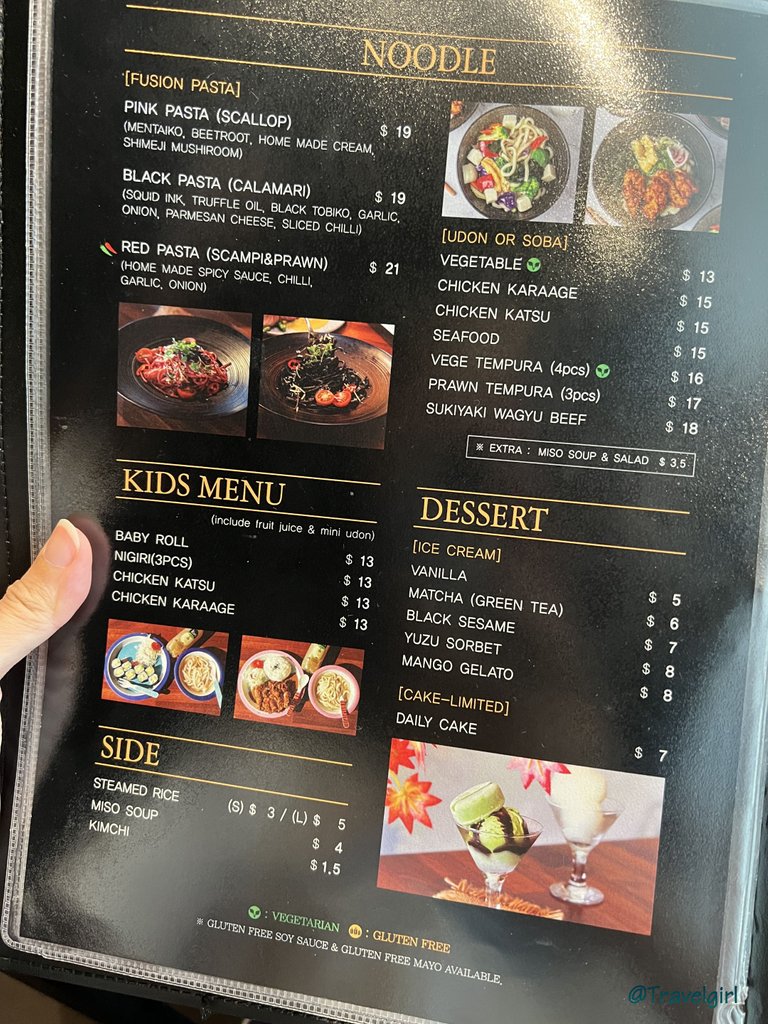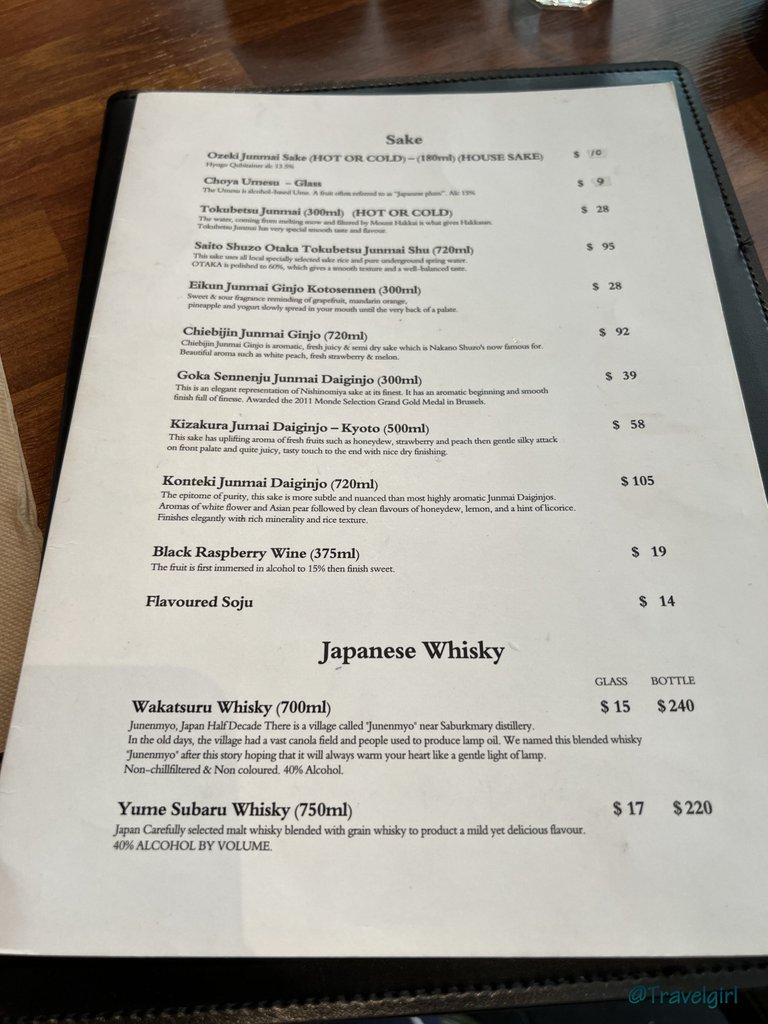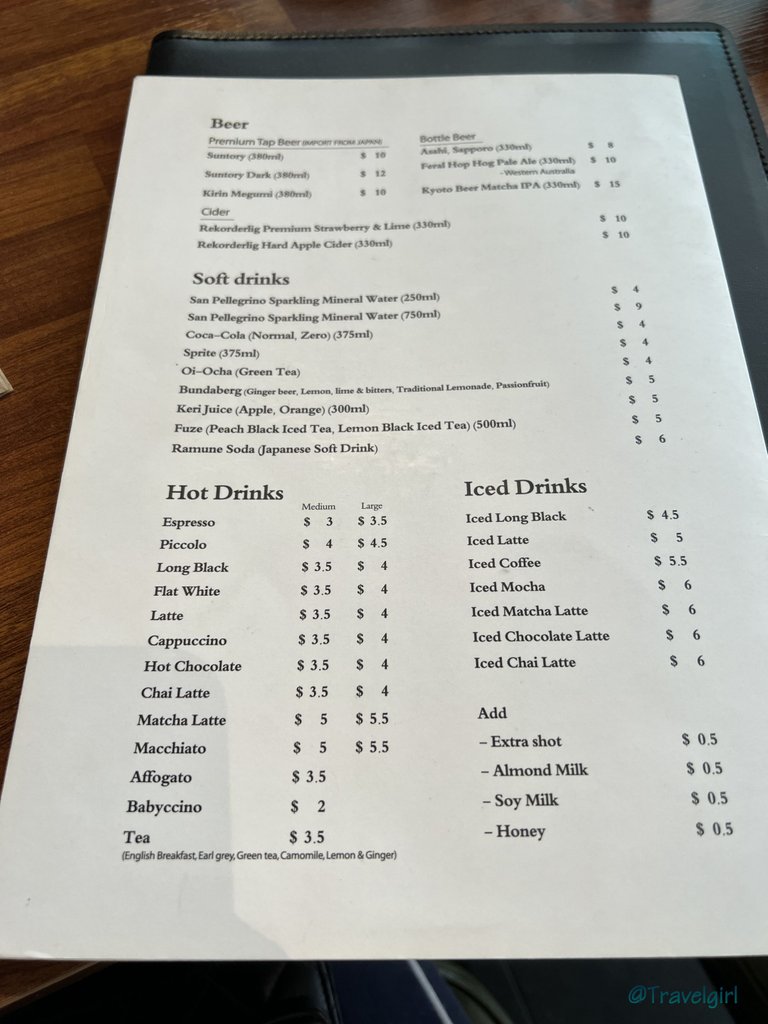 The sashimi came out first. Lots of choices between the two of us and it was super fresh. Not bad for the rice. Then the sushi and scallop nigiri came not long after. The kids loved the roll but I have to say the scallop nigiri was very good value. This is much better than what you get at sushi train but its a fraction of the price. The scallops were super sweet, I ended up ordering another serve of them towards the end as it was so good.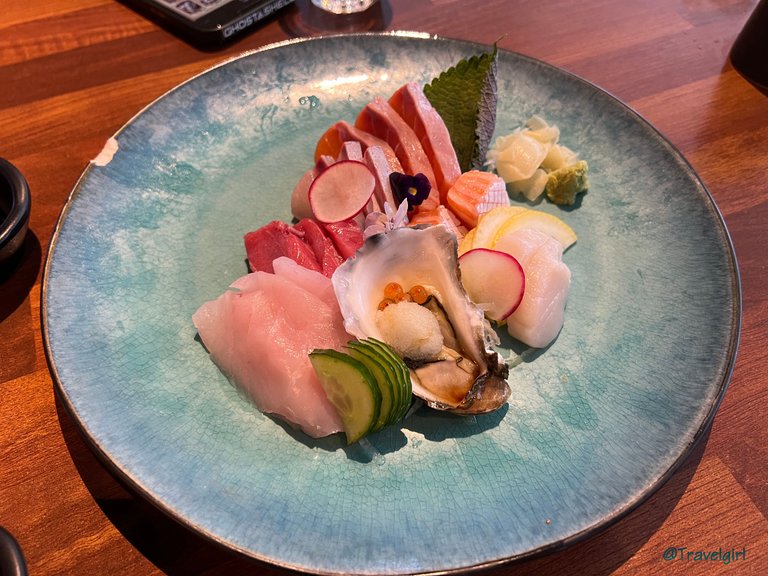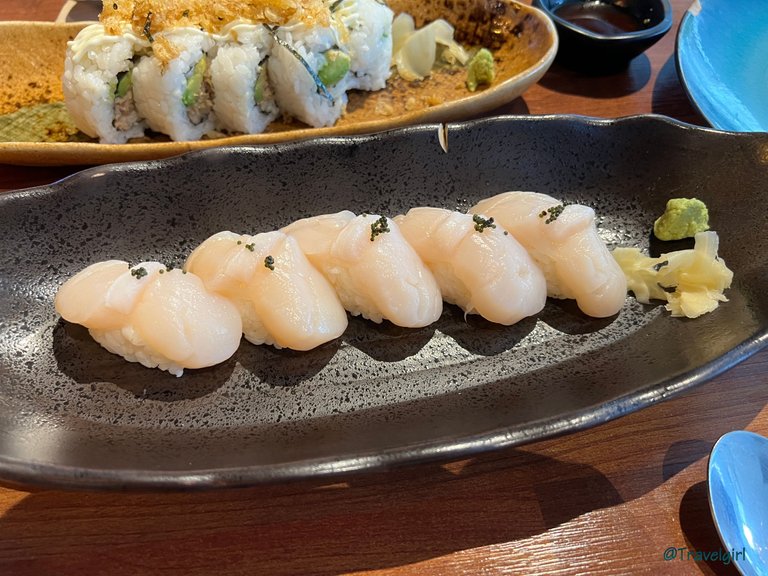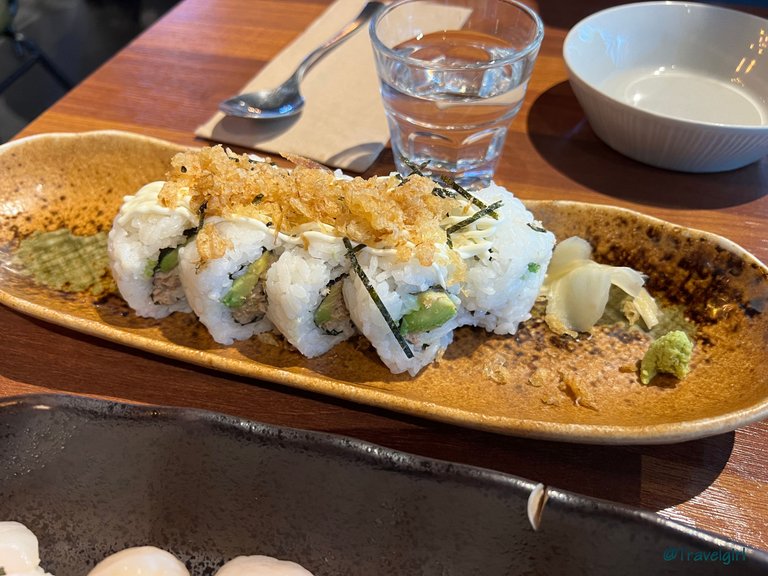 Slowly the cooked food started to arrive. First the omelette rice which the kids didn't get to eat as we didn't realise there was chilli in it. It was delicious but my hubby ended up having the whole dish himself. The scampi in the rice was so fresh, again good quality seafood. The salmon rice came not after and there was a bottle of hot soup for us to pour into the bowl so we can mix the rice together. According to BB E's words, the combination was perfect. It was a nice dish for the cold nights.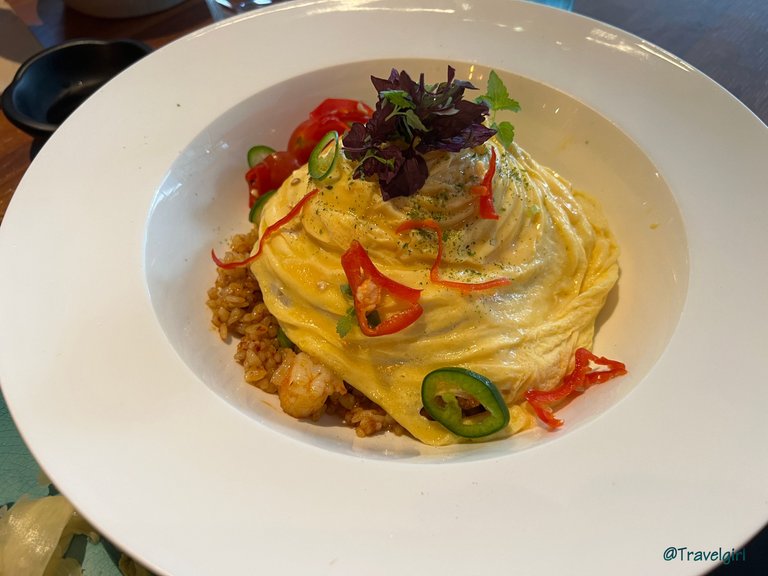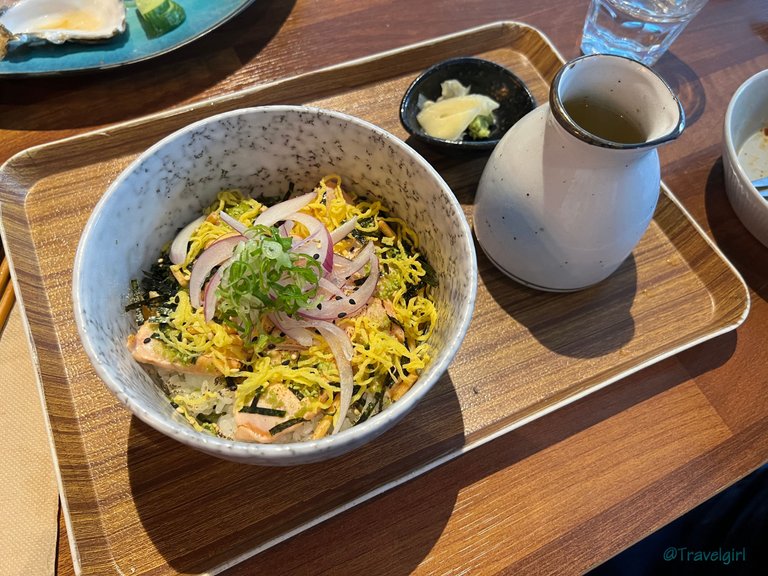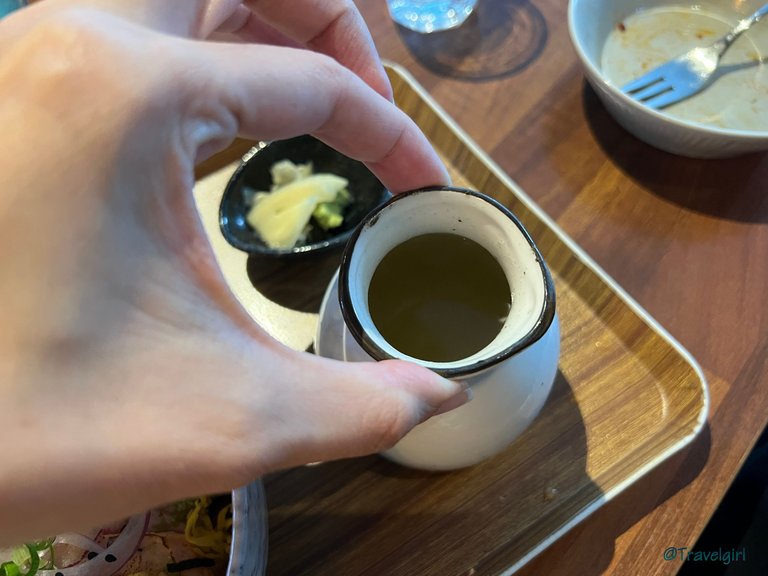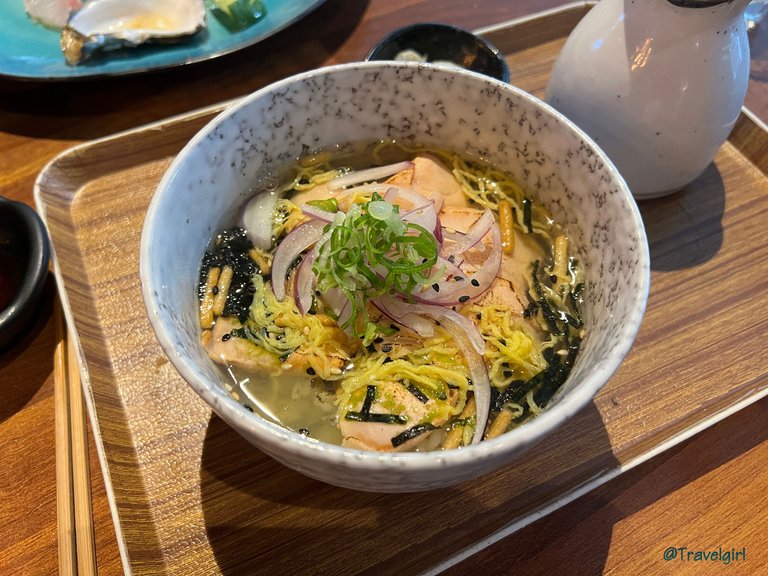 Next came the prawns, chicken karage and steak. Our kids loved tempura prawns normally so they at split the dish themselves. They also helped eat up all the protein, I guess it was needed for growing boys. We found the taste in every dish wasn't too salty which was great because we would end up getting real thirsty by the time we get home. The restaurant had good service but it was pretty busy on the weekend. If you want a quiet dinner, best to go during the weekday. Even though it was busy, the food quality was still of high standard and we look forward to go back again soon.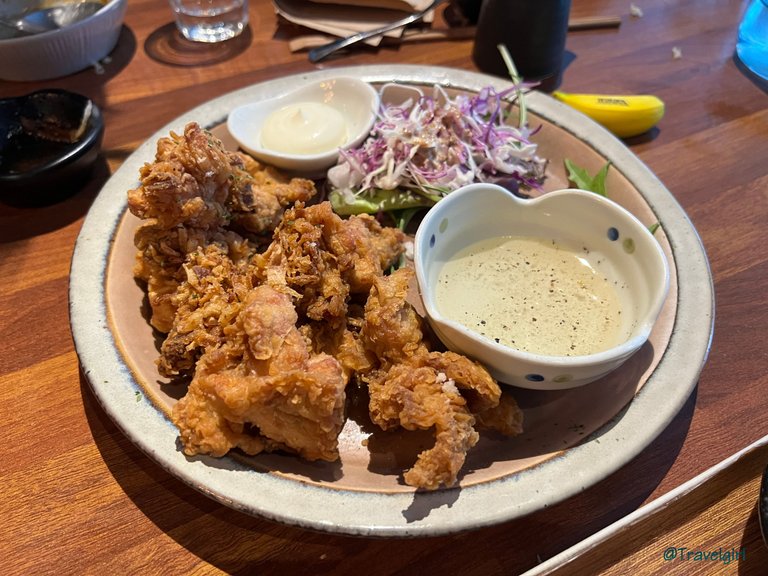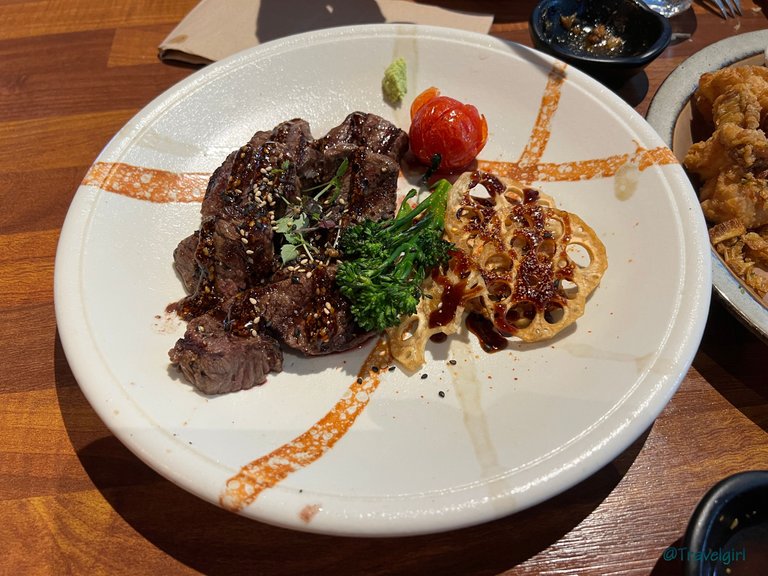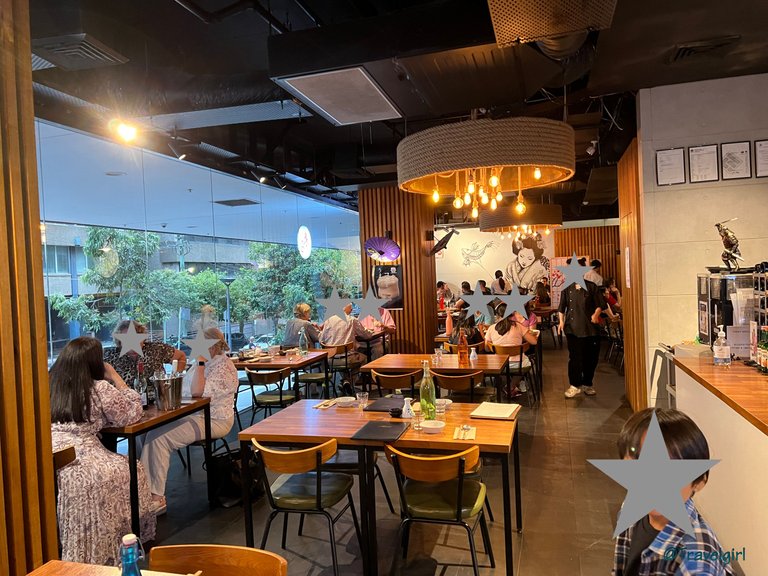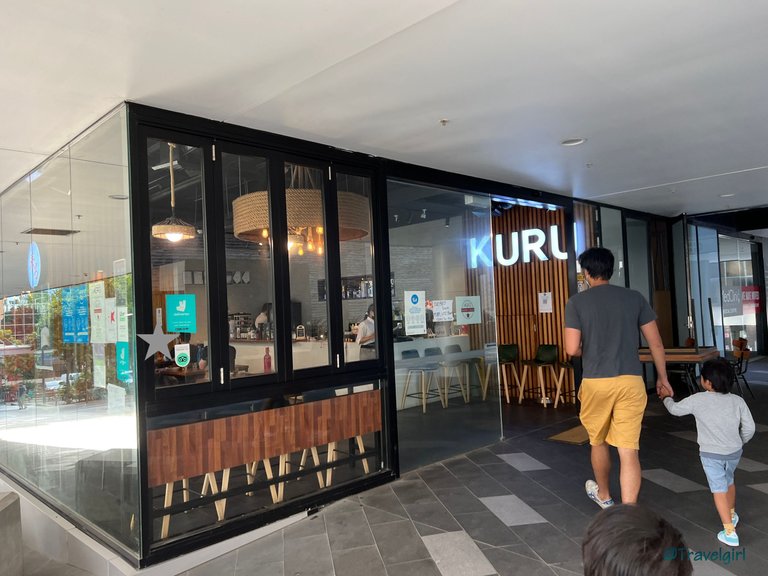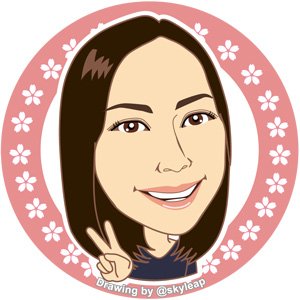 ---
Thanks for reading. If you like my post, please follow, comment and upvote me. There will be more exciting posts & destinations to come.
All photos & videos are taken by me & co in all my blogs/stories unless quoted.
---
---