Food Sharing #258 - Golden Gai Falcon Street @ Crows Nest, Australia
Hi Everyone,
Hubby and I haven't had any dinners together just by ourselves for awhile so after our trip at the Gold Coast, we needed a break and asked my in laws to help us out and look after the kids for a few hours so we can have a meal out together. We decided to try out the new Japanese yakiniku place at Crows Nest. The restaurant is an extension of the smaller one next door as it got really popular and they have extended their menu to for new restaurant. We had to book ahead of time as it was really busy and I'm glad we did as many people turned up on the night without a book and was turned away.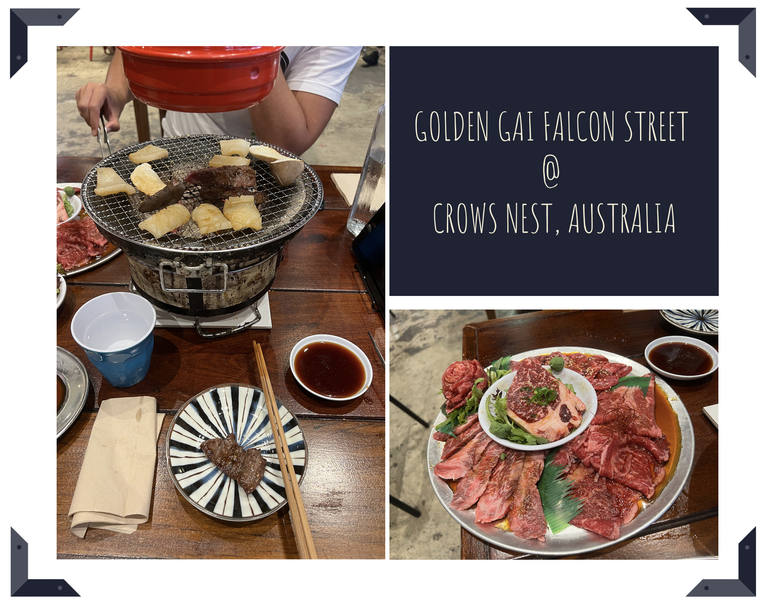 When we arrived, we were given a menu but everything was ordered through an iPad. There were lots of options but we decided to just get the mixed meat platter with a bit of everything, a yukke, squid & mushrooms. We also added a serve of their signature chicken wing to eat while we were cooking for the meat. Seemed like a lot of food but hubby said we could take the chicken wings home if it was too much for the night.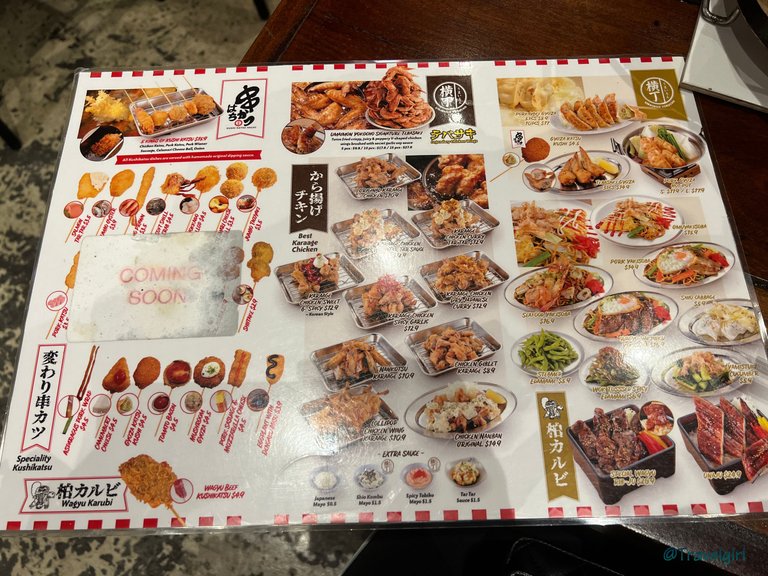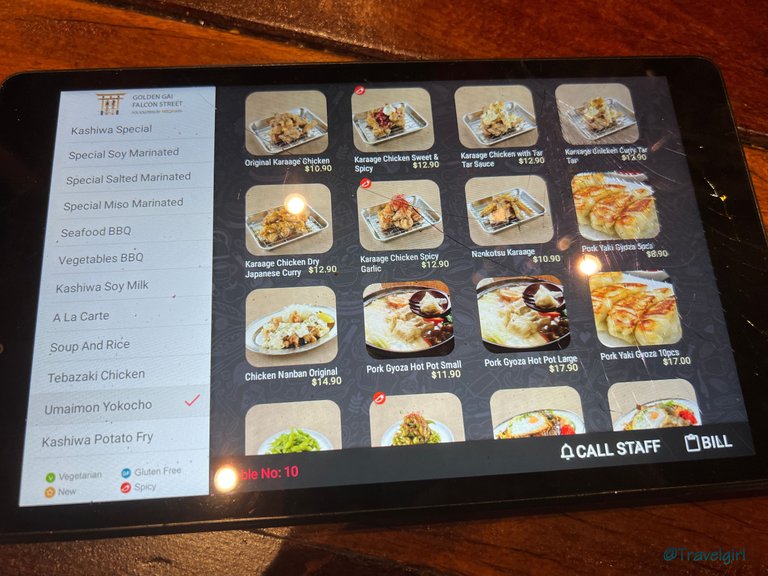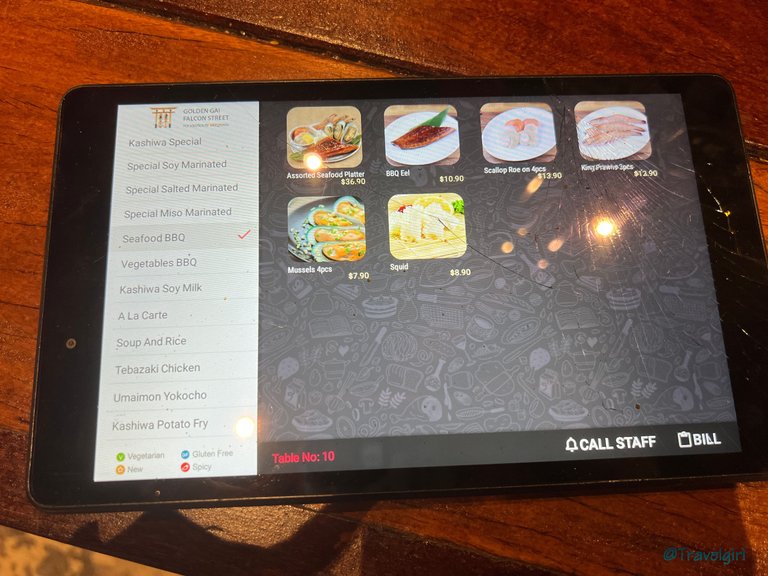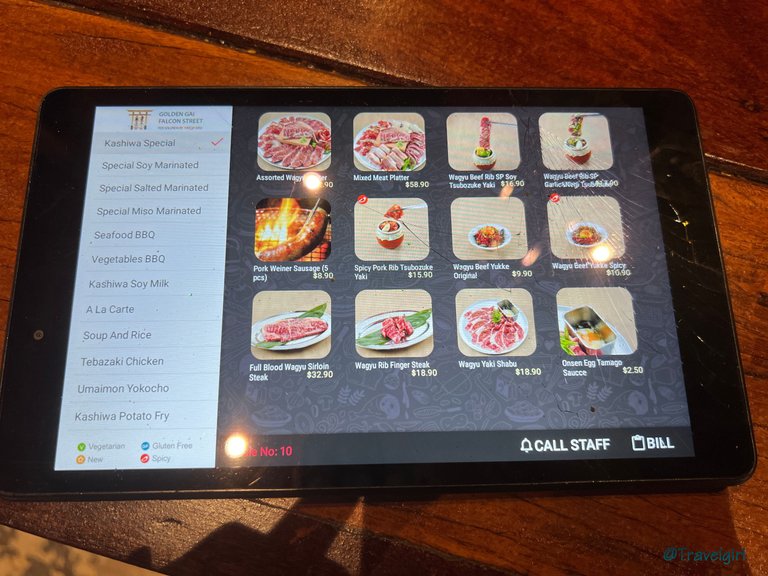 Food slowly came out and I think we over ordered. The meat platter was huge and had a variety of meat. I think its a nice choice if you didn't know what you wanted but if you do, I recommend to order the cuts you want to eat via the menu. The restaurant gives you a nice dipping sauces so it goes really well with the meats. The beef yukke was delicious but the serving wasn't that big but was enough for us to share. The squid was actually really fresh and fat. The mushroom was fresh but I thought the price was pretty steep for a few pieces of cut opened mushroom. I know the need to make money but out of all the dishes we ordered, this was one I thought wasn't worth it.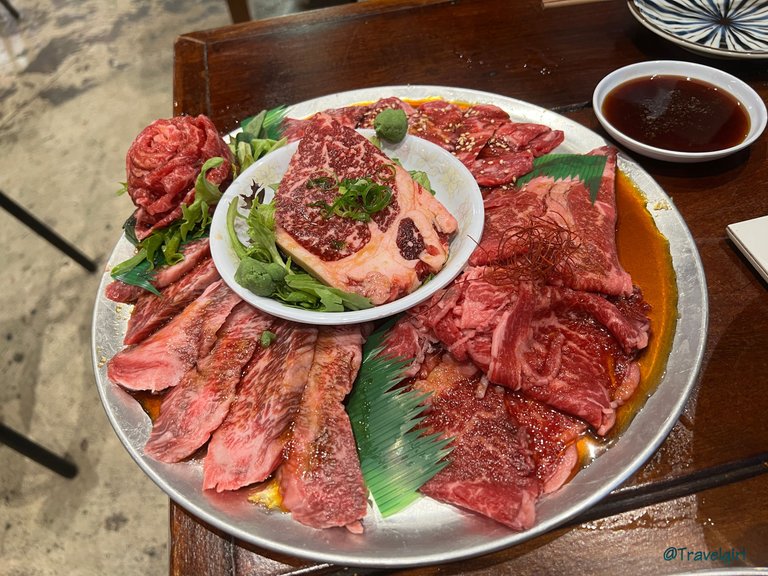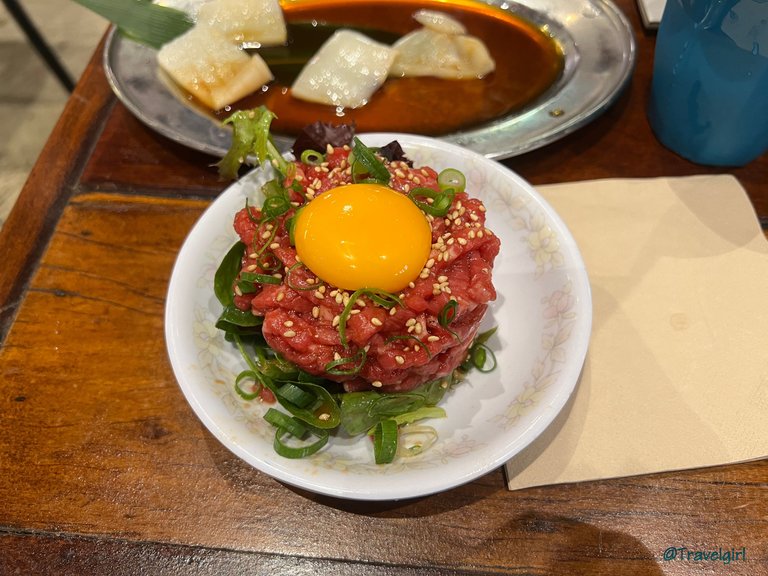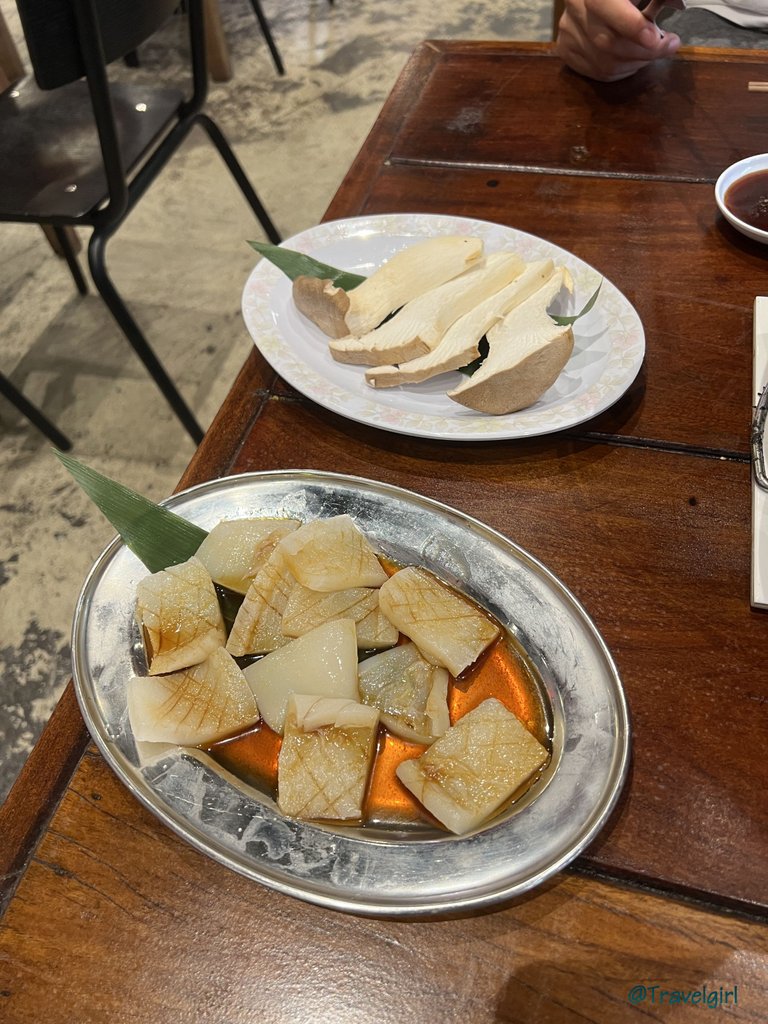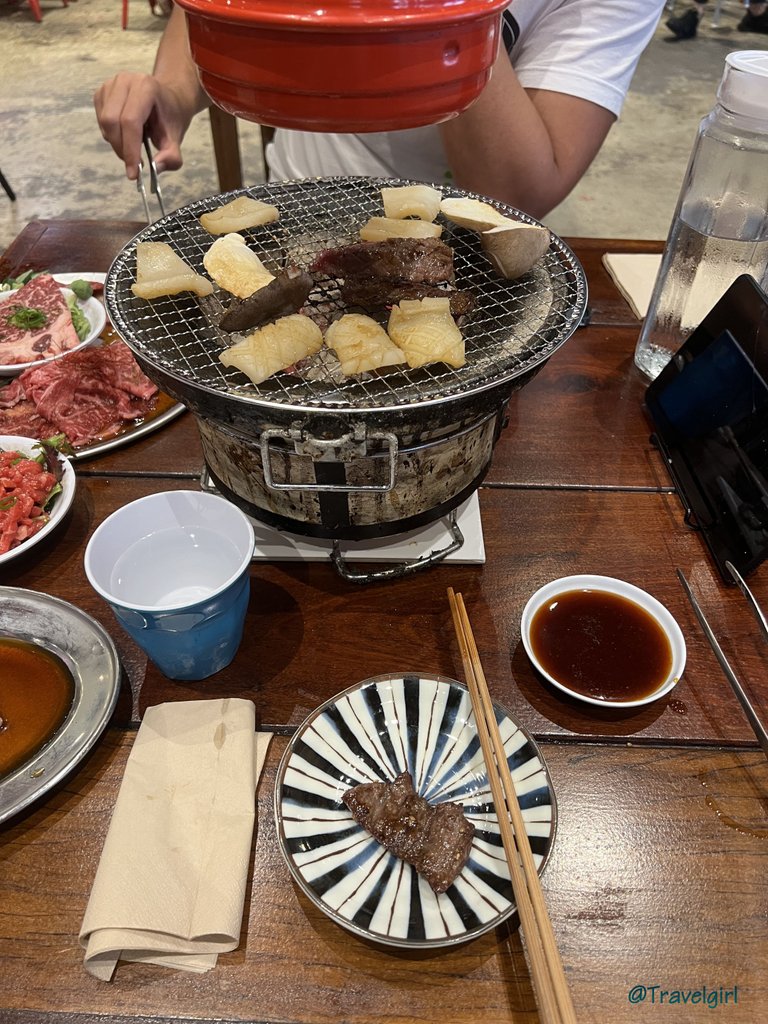 Finally the signature chicken wings arrived. Looked really burnt but that's the look of it. It was a bit dry but very tasty. We could see pretty much every table would order a serve but we didn't know think it was that special. We've had better chicken wings elsewhere but that is just our taste. Maybe it was just our serving it was a bit too dry but overall, I wouldn't be craving for it if I come back next time. The service here was quick and efficient. Just make sure you book your table well ahead as it does get very busy especially on the weekend. There is free parking at the supermarket across the road and you just walk across. The other thing to watch out for is they only accept cash payment so make sure you have some cash when you come. It's a bit inconvenient as we use our card most of the time.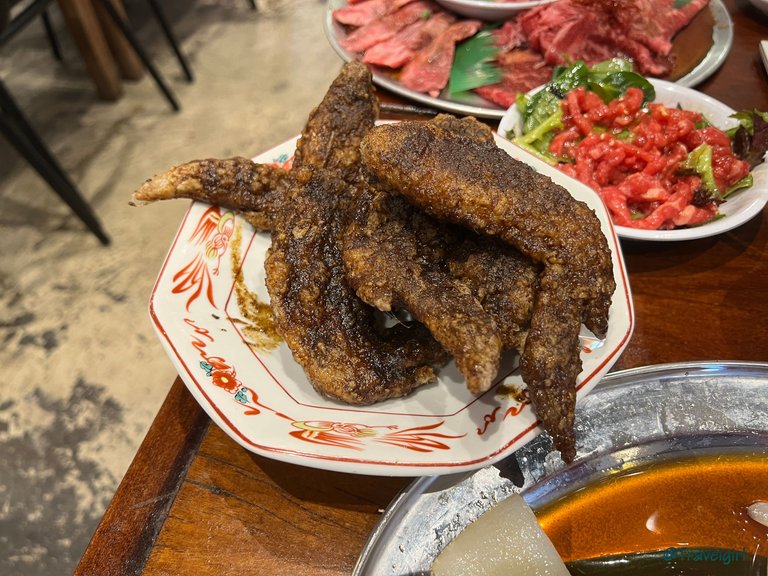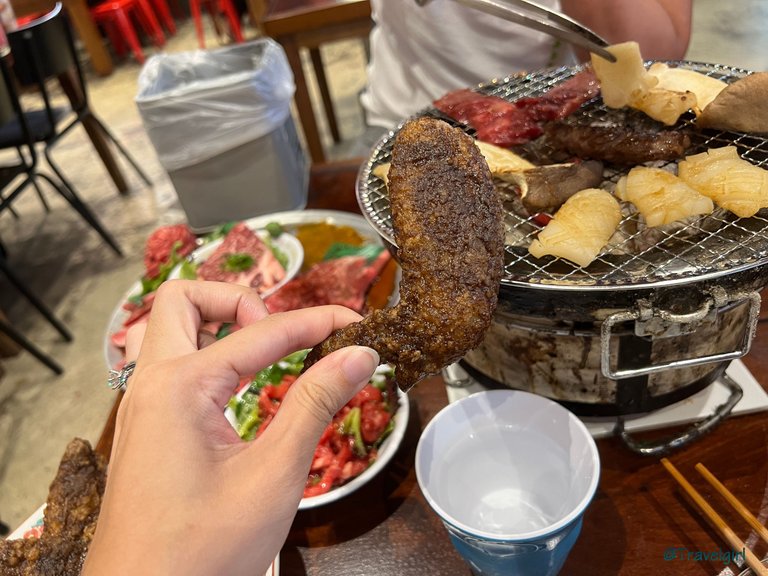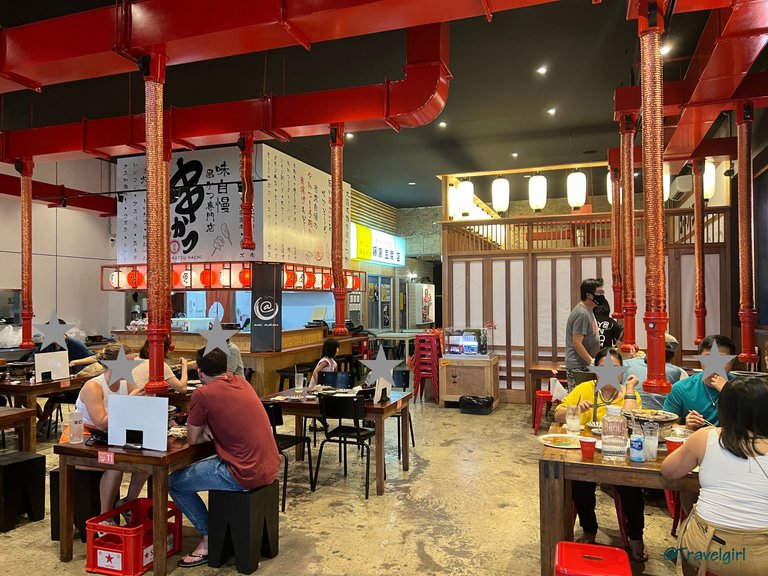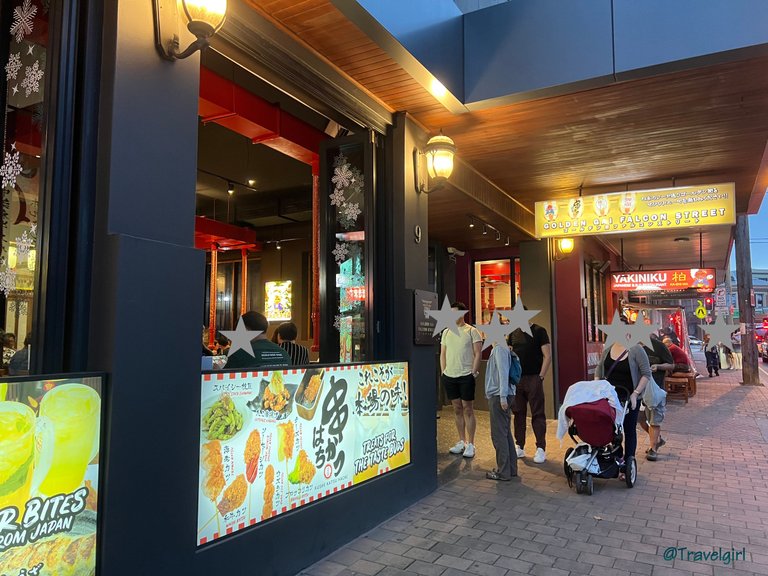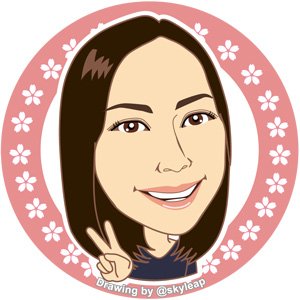 ---
Thanks for reading. If you like my post, please follow, comment and upvote me. There will be more exciting posts & destinations to come.
All photos & videos are taken by me & co in all my blogs/stories unless quoted.
---
---