Food Sharing #257 - Prime Burgers @ Sea World, Australia
Hi Everyone,
When you go to a theme park anywhere in the world, you know the food can be pretty bad and expensive. So for our visit to Sea World up at the Gold Coast, we already prepared for simple food and then have a big dinner after our visit. So after a few hours of play, we were all pretty hungry so we went to find some food at the undercover food and shopping area. Kids wanted to get burgers we got food at Prime Burger.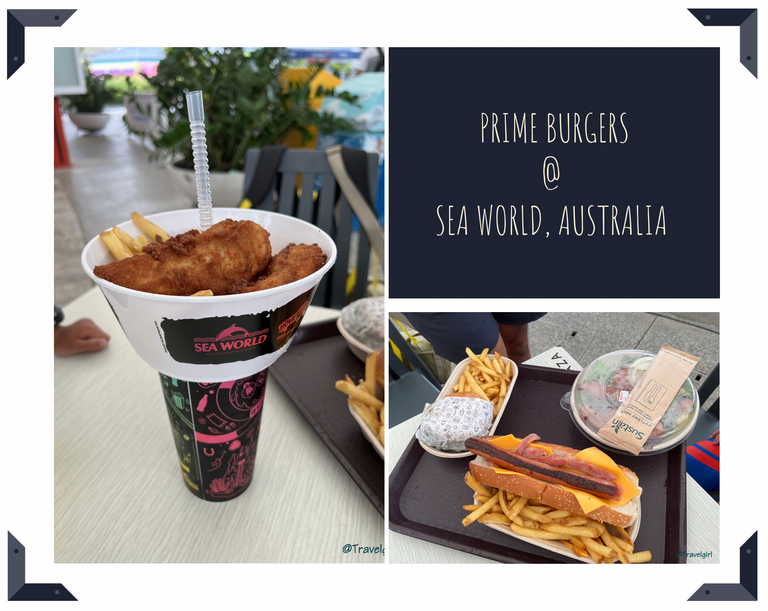 The menu was surprisingly good and had family deals and kids meal options. But BB M had his eyes set on that massive snack 'n' sip combo so he can have all the soft drink he wanted. Good plan of his! So we ended up ordering one of those, a hot dog, a classic beef burger and a chicken salad. The meals weren't cheap BUT they were much cheaper than other theme parks we've been to and the food does look decent from what we've seen from other customers.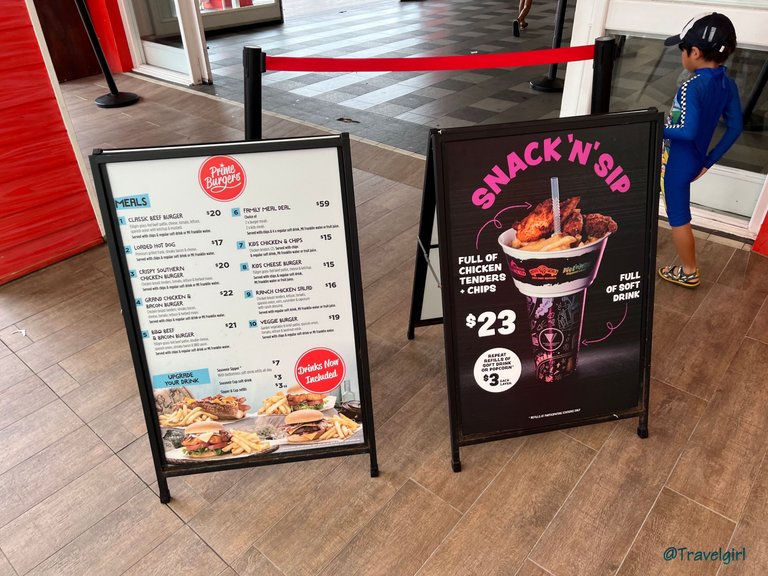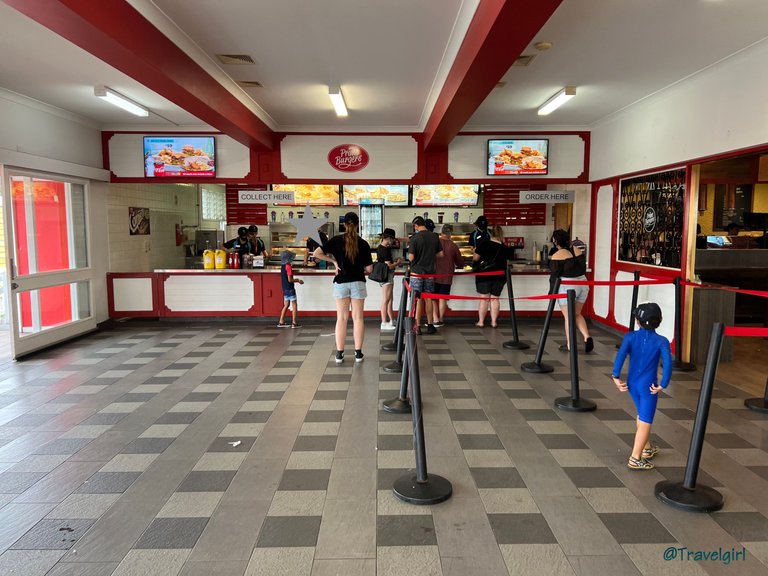 The snack 'n' sip pack was massive! Lots of chicken and chips which could feed a few kids. We could do without a meal and have the kids to share but hubby didn't think about that and thought just get one meal for everyone as everyone was starving. The burger was average but the hot dog was surprisingly good. The hotdog wasn't dry and it was pretty tasty and juicy. My salad was also surprisingly fresh and tasty. Nice combo of veggies and the best part the chicken was also pretty juicy and freshly made. For $16, the price is the same as city prices in Sydney and we didn't expect to get this quality type of food at a theme park. In the end, we only had some chips left over but we had everything! We did say we were hungry right.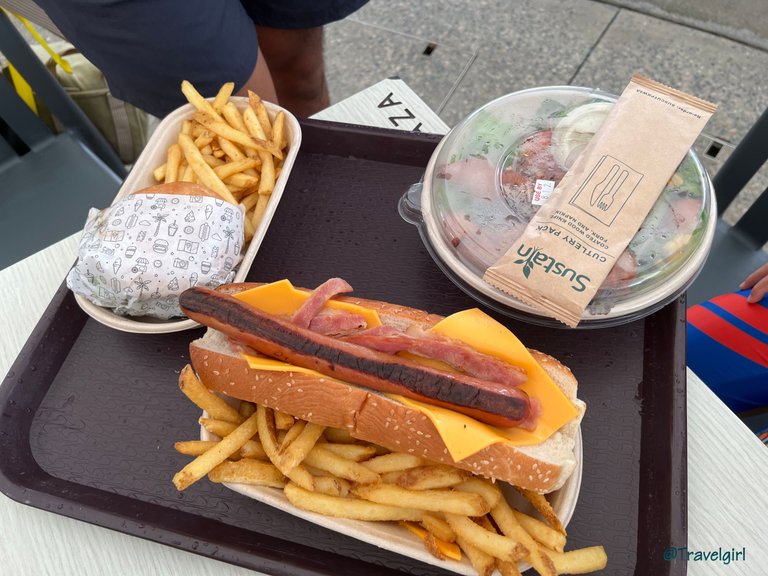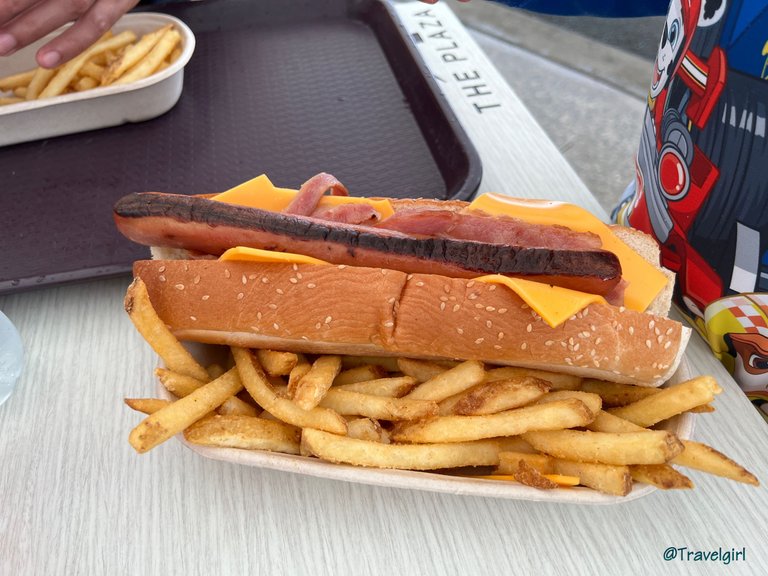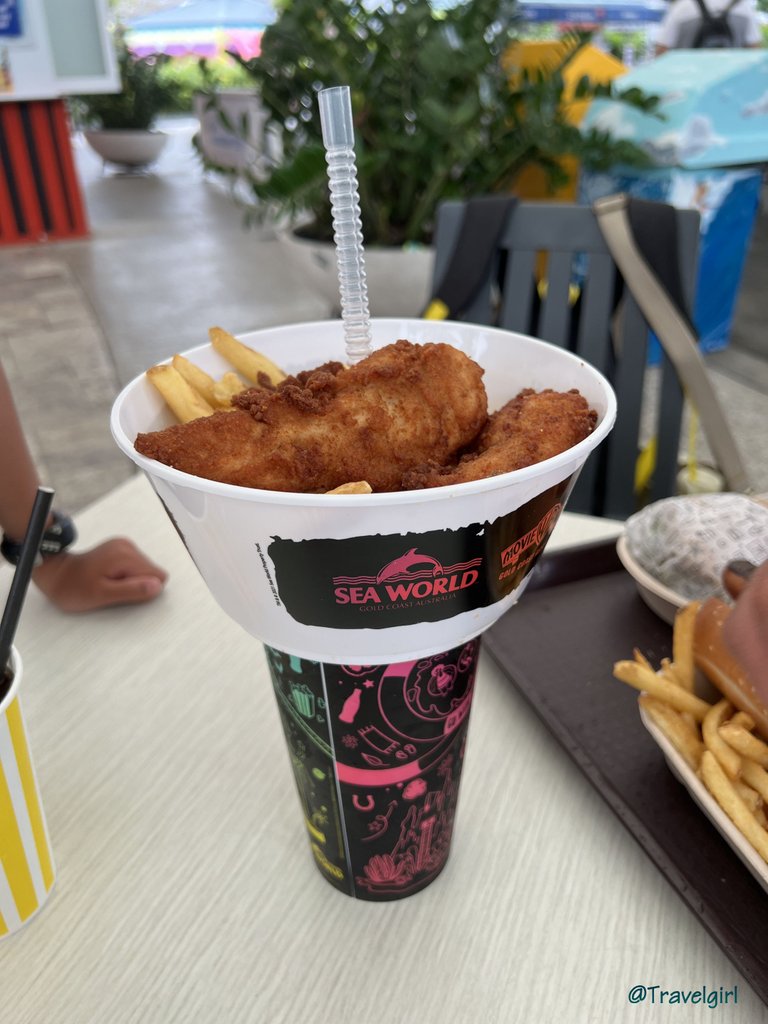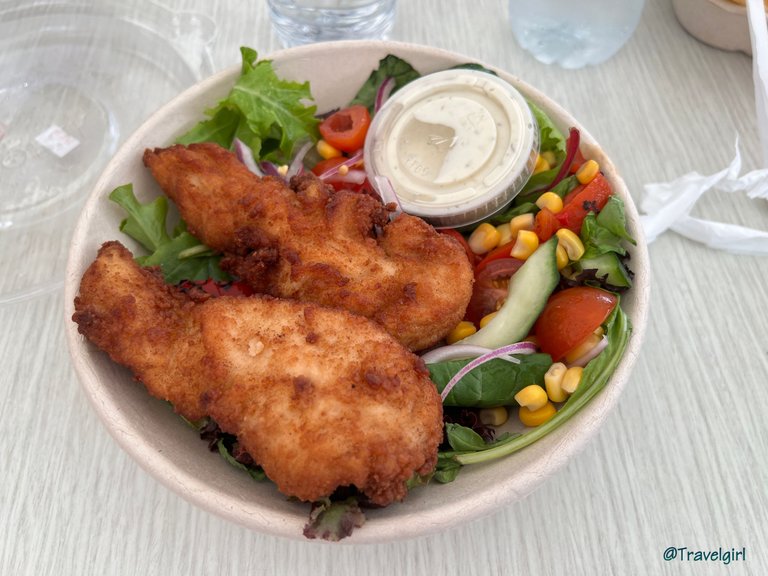 I also love the open area in this food court. Everyone was spaced out, it was undercover away from the sun and rain so it was perfect to get some rest before we go and enjoy more rides again. There were a few shops around to get some gifts, prepaid games and there was a huge screen playing some promo clips and map of the theme park. We had a great meal and were ready to go on the rides again!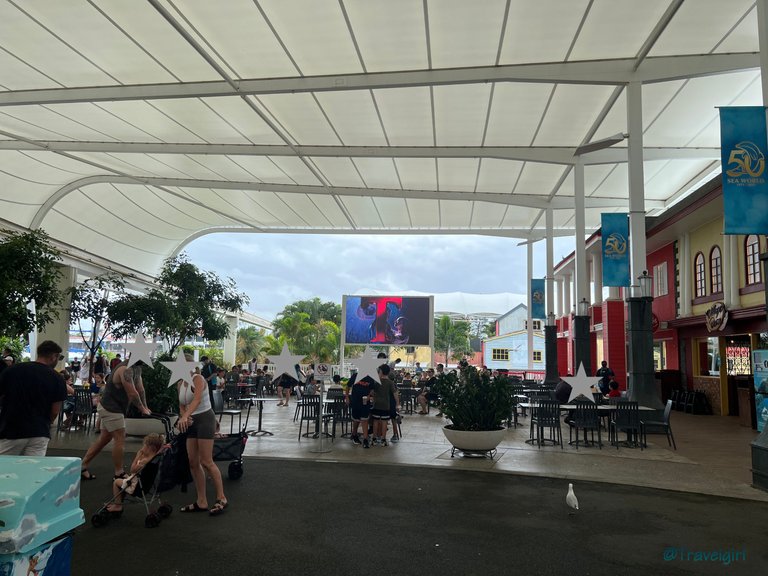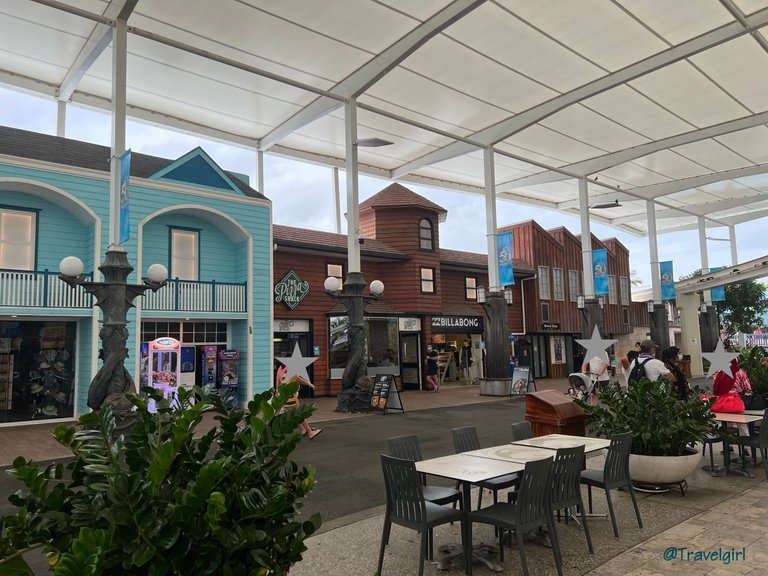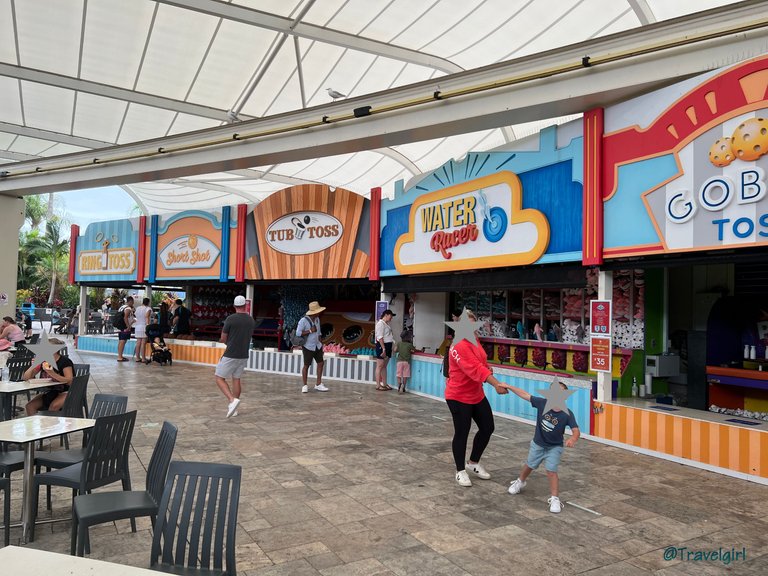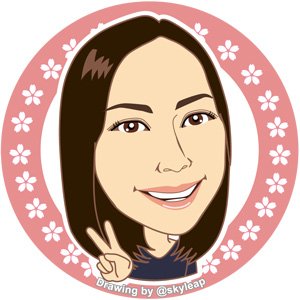 ---
Thanks for reading. If you like my post, please follow, comment and upvote me. There will be more exciting posts & destinations to come.
All photos & videos are taken by me & co in all my blogs/stories unless quoted.
---
---