Food Sharing #254 - Pool Pavilion Bar @ Surfers Paradise, Australia
Hi Everyone,
When we were up in Queensland, most of our days were lounging around the pool and letting the kids decided which activity they want to do. Some days hubby will head over to the gym after breakfast while I set up the chairs and beach gear for the kids and he come and have some lunch with us before I retreat back to our room earlier to shower and get some "me" time. One of the things we thought the resort does well is their poolside bar menu. We've been to a number of resorts around the world and some part of me thinks the Australian resorts may not be as good as the ones like the ones in Fiji for example. We are not fussy eaters but we do want to at least get some decent lunches in after lots of exercises in the pool.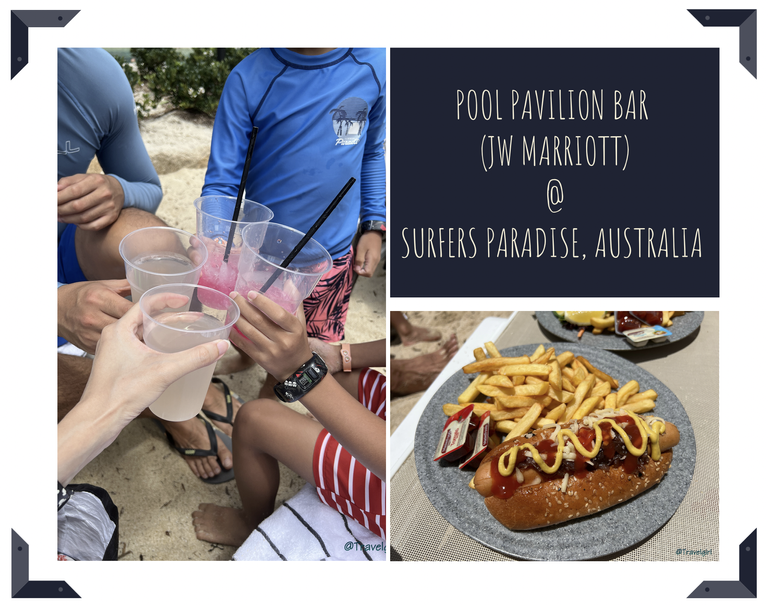 All menus are now on an app so you can order at the counter and get the charges added to your room or you are welcome to pay on the spot. They have a really good range of cocktail drinks as you can see from the menu but with kids around plus we don't normally drink so we stick to the juice and water. They have a kids menu but we realised after our first meal that ordering an adult meal the kids can share so this reduces the costs plus less left overs as they end up leaving so much food and prefer to go back into the pool. We normally prefer to get fish and chips and the hotdogs. These meals are easy to eat and kids love to pick between the two dishes over lunch. The other choices like sushi would have been nice except we don't know what we get (random variety) so I better not risk it as the kids have their preferences with sushi. There are also salads, finger food and so on.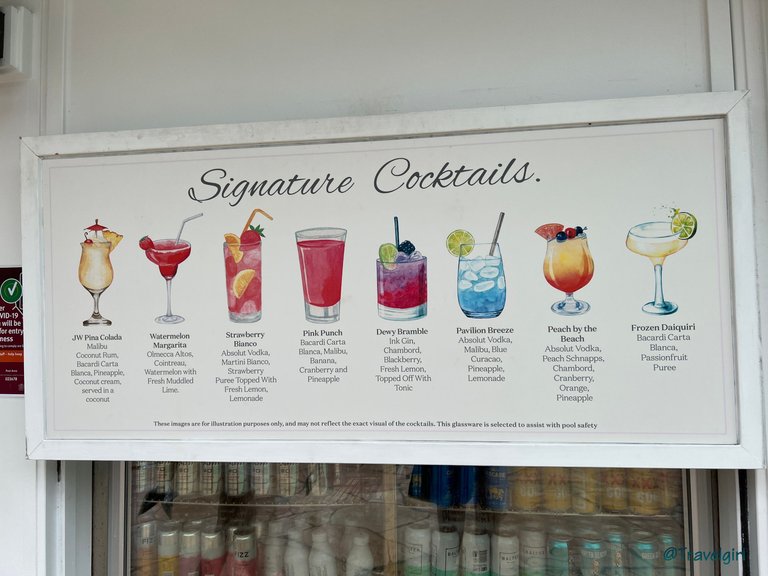 The meals are pretty decent size and of good quality. The fish and chips always comes out fresh with lots of chips and small salad which is great to get the kids to munch them over lunch. I love the fact they already included sauces for us so we don't have to ask and wait. The hot dog is no ordinary ones you get out at Coscto or some market. They pack it with lots of sauce, onions with a nice soft bun. We always get comments from other guest how good the hot dog looked. Its pretty decent size so normally I would share this with hubby plus having the chips will definitely fill us up. Again they are pretty generous with the tomato sauce for the chips which comes on the side.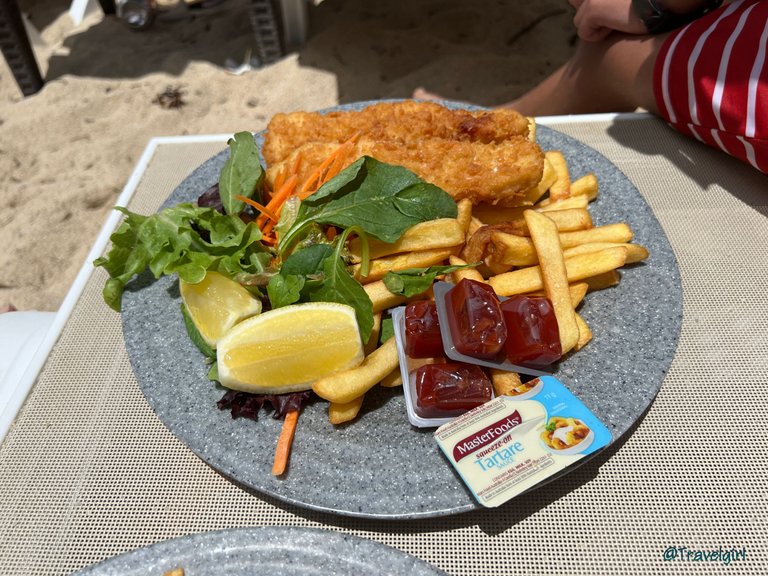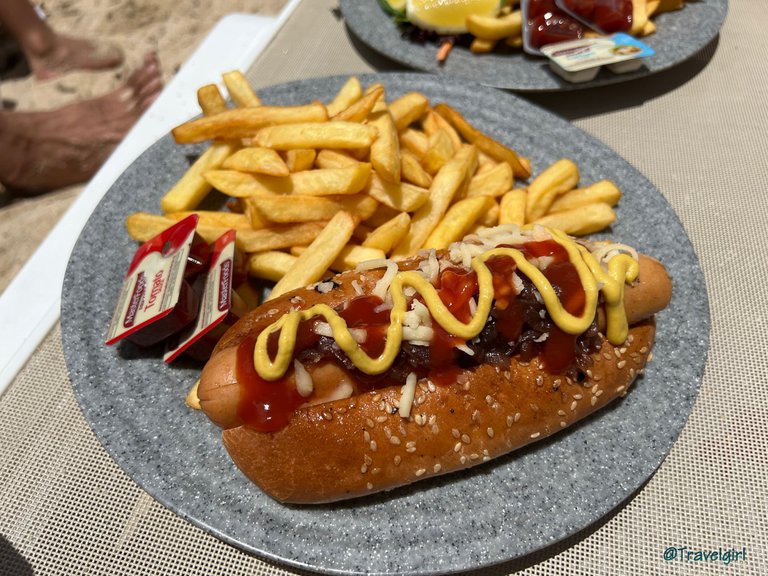 The other thing our kids look forward to each day are the drinks. Yes we drink water but we also order a bit as the day does get very hot. One of the highlight would be the nice slurpees. There aren't many flavours to choose from but the kids don't care. They aren't cheap though, $5 a cup but they are a nice treat for the kids. The other highlight each day are kids get to have an ice block from 2-4pm if they are from the kids club. As I'm a Marriott member, our kids get a special band on their wrist throughout the stay which gives them free ice cream and breakfast each day. After a hot day, having an ice block to cool down is definately a nice treat. One other thing to note is the resort provides ice cold water for all pool guest each day. Sometimes they would have some coconut water as well and these are all free for hotel guests. On hot days (mostly all days), we need to keep ourselves hydrated and the hotel has done very well on their part to make their guests have an enjoyable and comfortable day at the pool.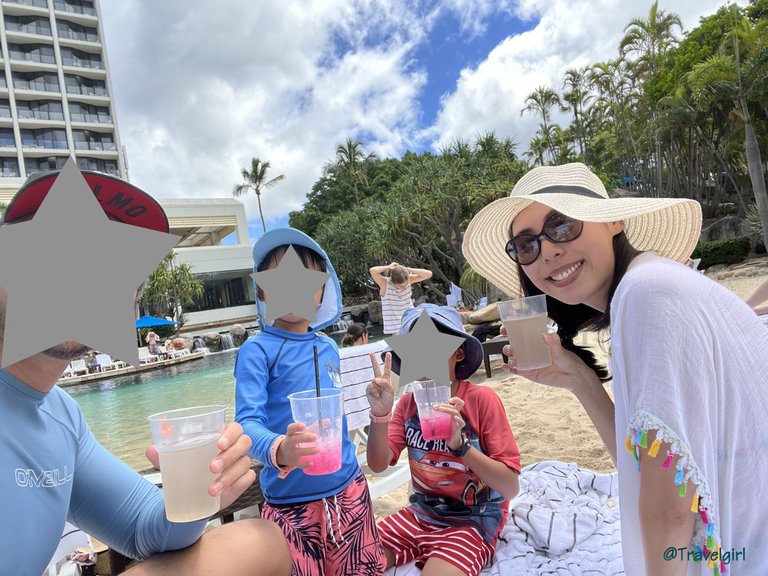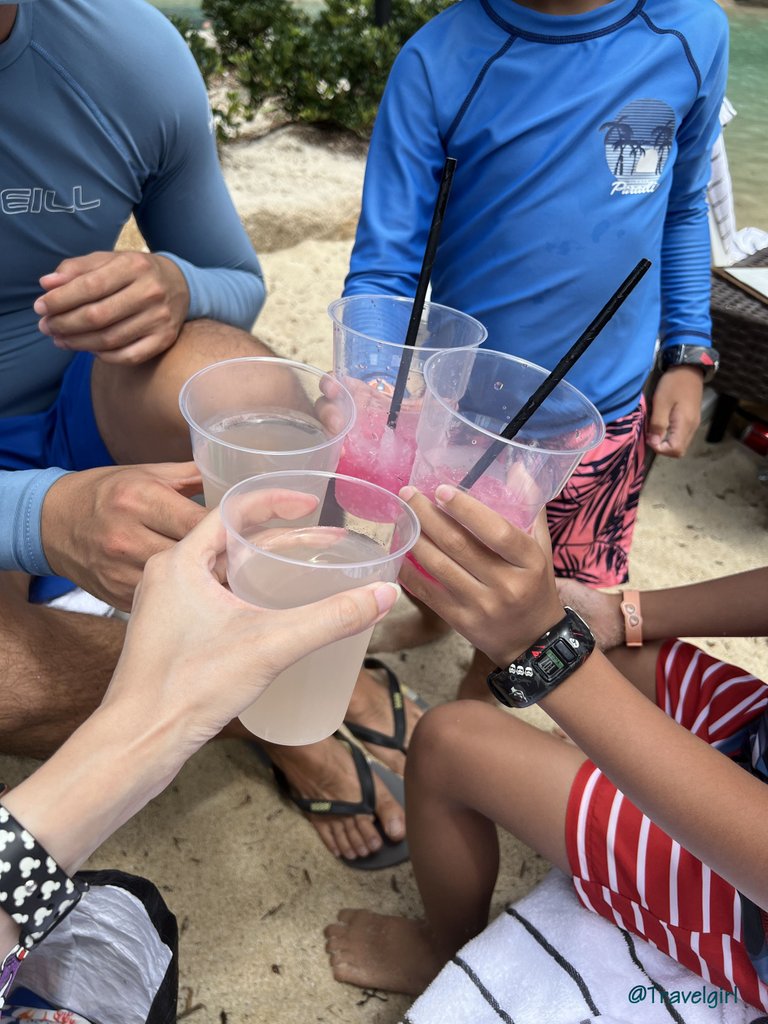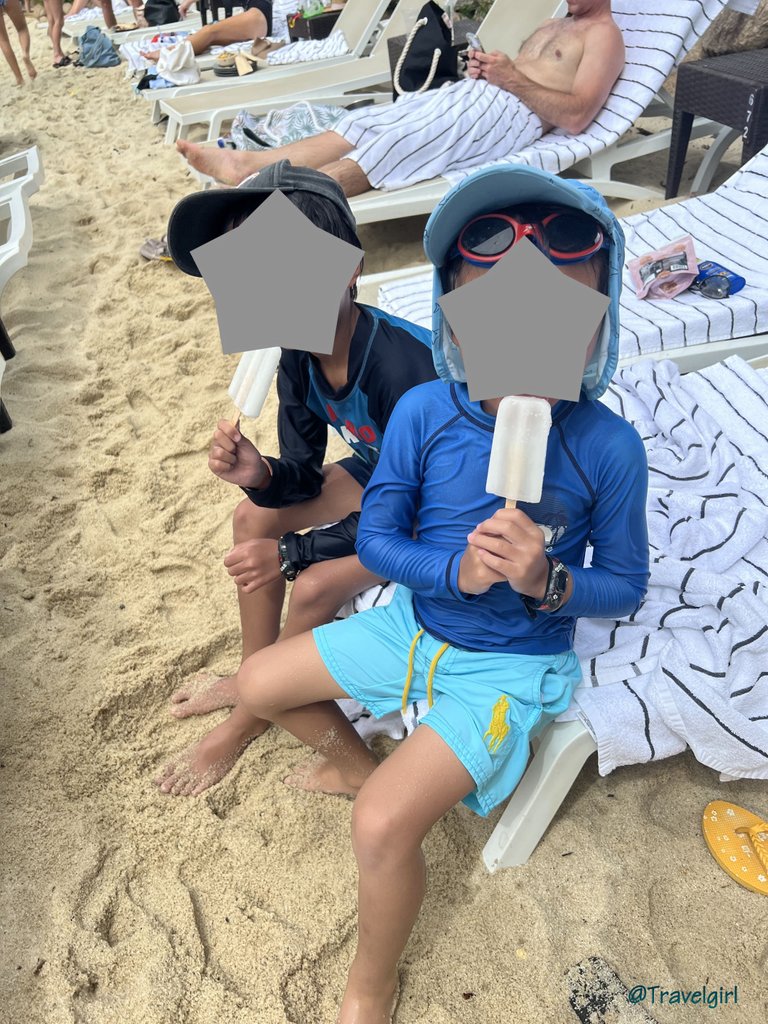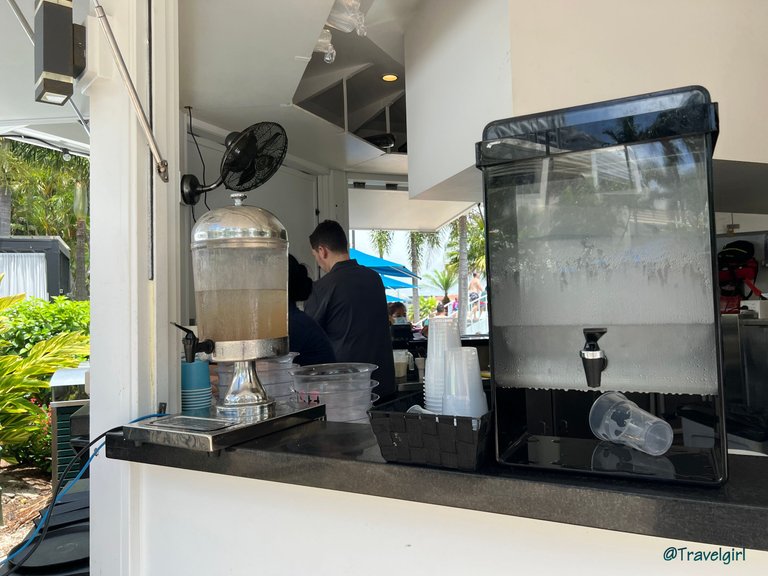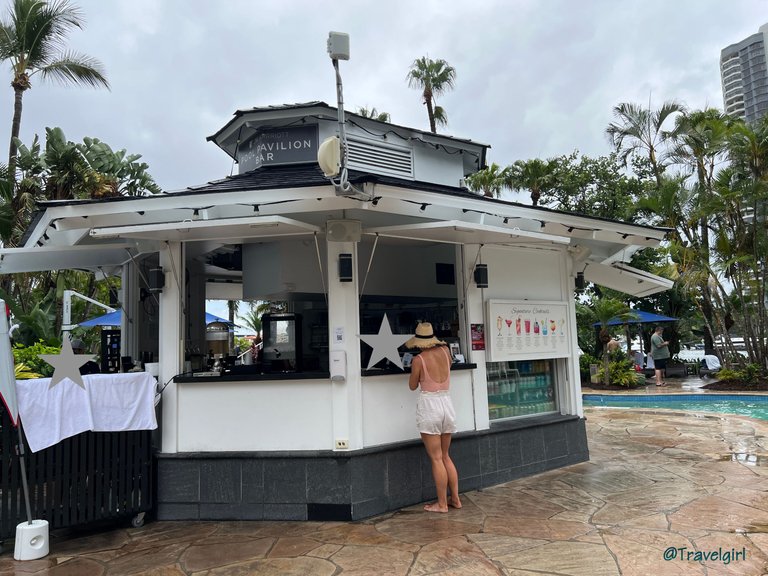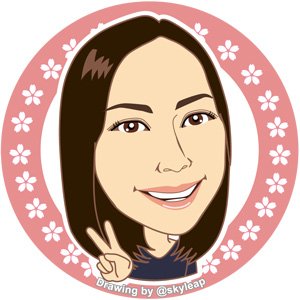 ---
Thanks for reading. If you like my post, please follow, comment and upvote me. There will be more exciting posts & destinations to come.
All photos & videos are taken by me & co in all my blogs/stories unless quoted.
---
---