Food Sharing #253 - Citrique Restaurant @ Surfers Paradise, Australia (Seafood Buffet)
Hi Everyone,
During our trip up at the Gold Coast, the one thing we really wanted to have was a seafood buffet. There was once many years we were in Queensland and had some good seafood so since we are in that state, we will need to find somewhere good to try out. Funny enough the best seafood buffet is actually at the resort we are staying in so we thought even better, nice and close. We do have to book ahead as they only offer the buffet on Friday and Saturday night and Sunday lunch. We could only make it for one night so we quickly booked once we found out. Due to COVID, there are less seating available so it does get filled up quickly.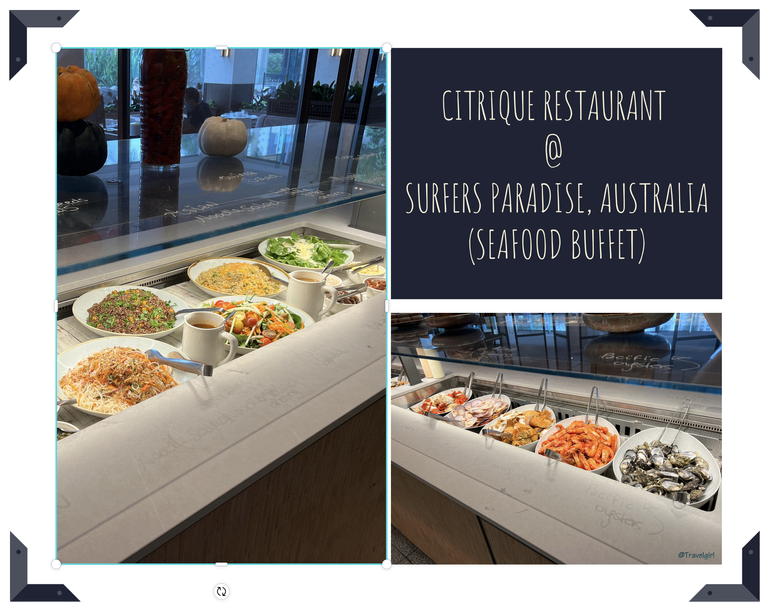 Before we arrived, I told the staff there it was BB M's birthday that weekend so they said they will try to give him a surprise during our meal. My kids love buffets as they can choose whatever they want to eat and I normally don't stop them unless they want too many sweets/cakes towards the end. There were lots of things available ranging from various seafood and cold cuts. The seafood was spread out on the super long display table so there was plenty of room for customers to get their food. There were some double ups so people don't need to crowd around a certain choice. We noticed that the popular choices like prawns and oysters would be doubled up compared to crab or mussels they were on a single slot (maybe less popular).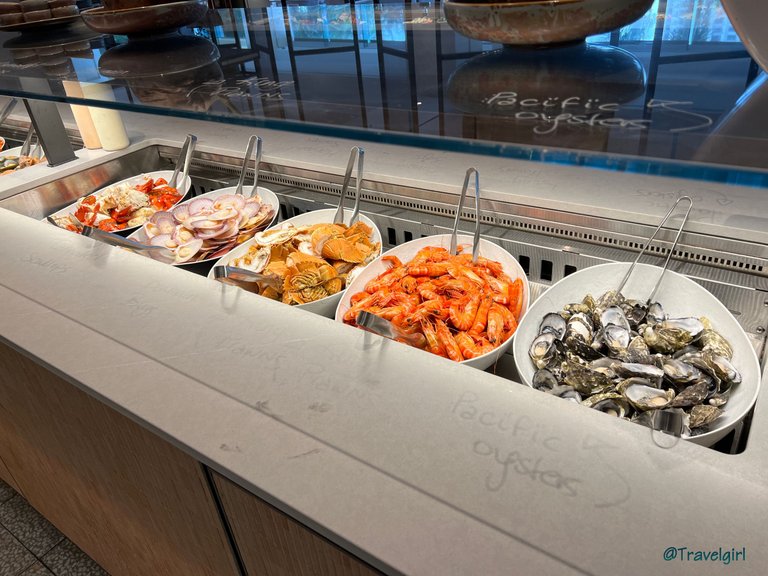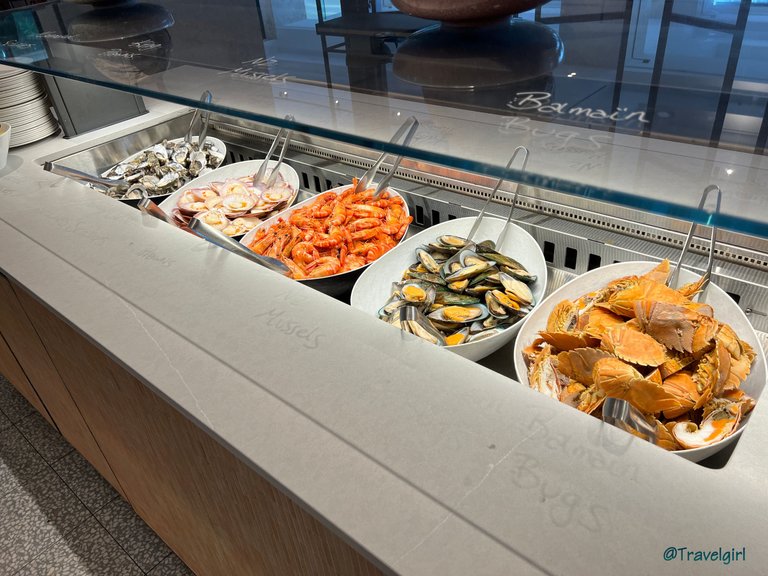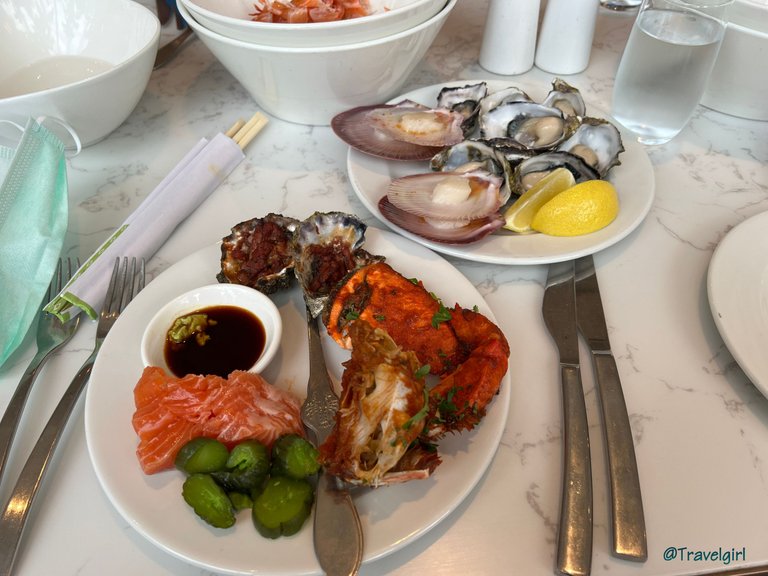 There were lots of cooked food options but they don't really look exciting. Hot food ranging from fish, various meats, pizzas and so on. The kids loved the nuggets and greens (yes my kids love their greens) where they got seconds. Normally at buffets I rarely eat cooked food as I prefer to have the seafood and cold cuts but I do try to check on their roasts. Unfortunately the roast was very disappointing with a few bits from a roast pork, we suspect due to food shortage they couldn't offer a better range than normal.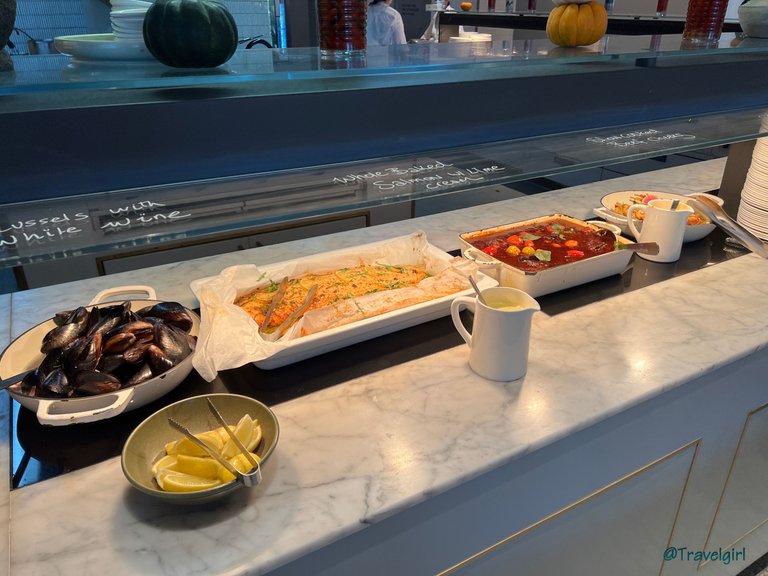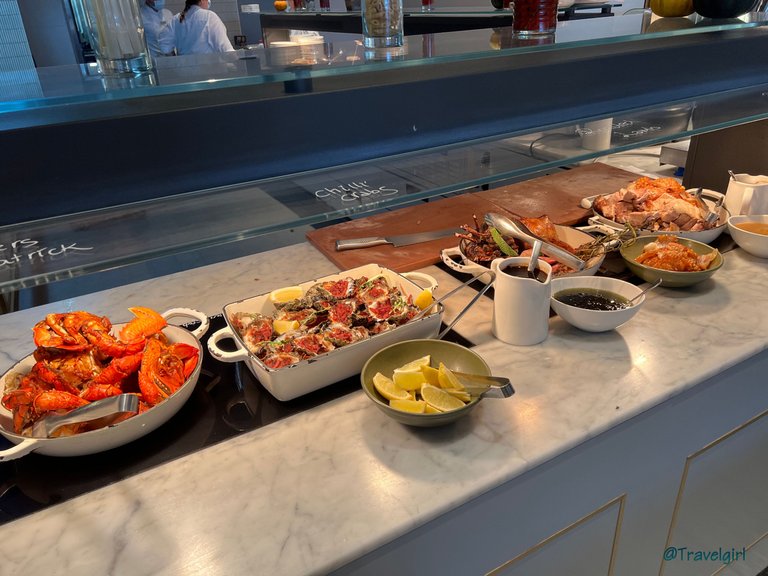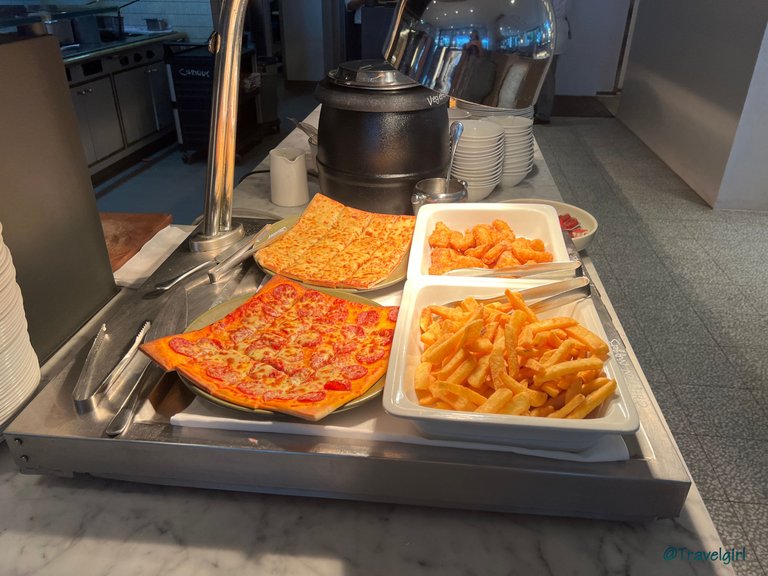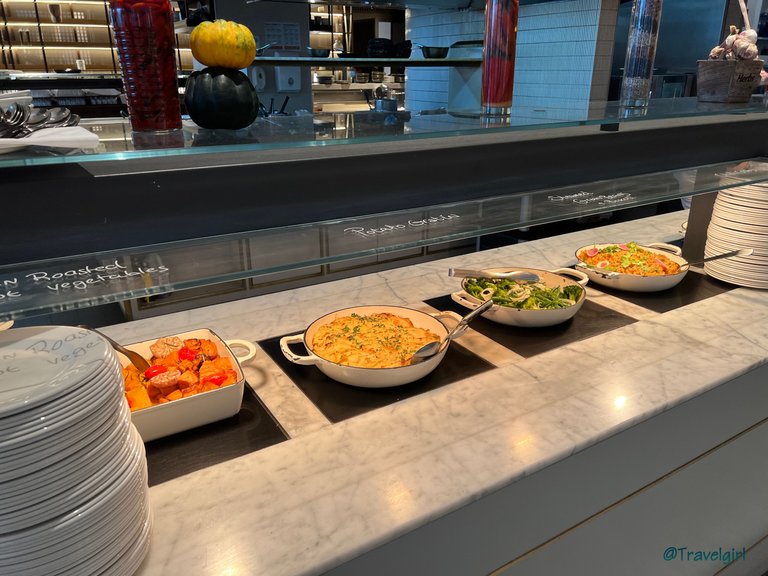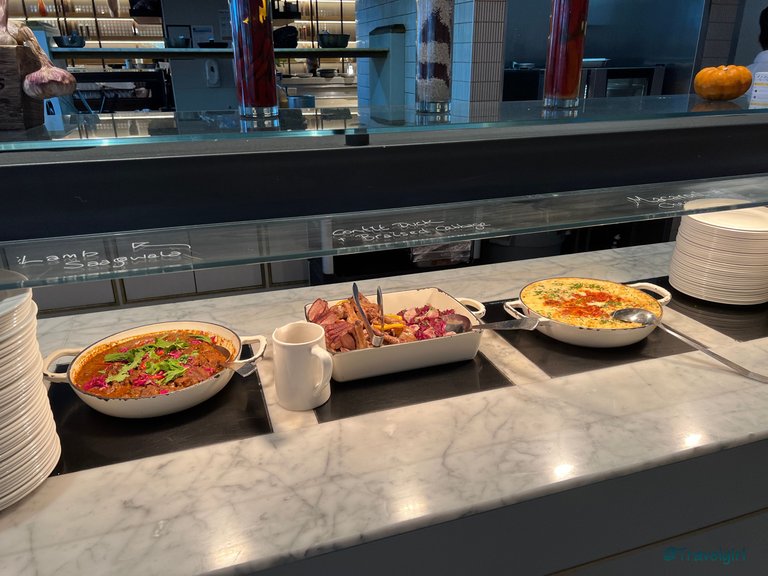 Apart from cooked food, there was a really large range of cold cuts and salads. I love the various ham, olives and sun-dried tomatoes I had a few small servings of each. A small Japanese corner was there but shame only Salmon sashimi was available. Unlike some of the bigger hotels, there would be a few more variety of fish available but again I am thinking due to food shortage across Australia at that time. I loved the pickles and I taught BB M to love them too.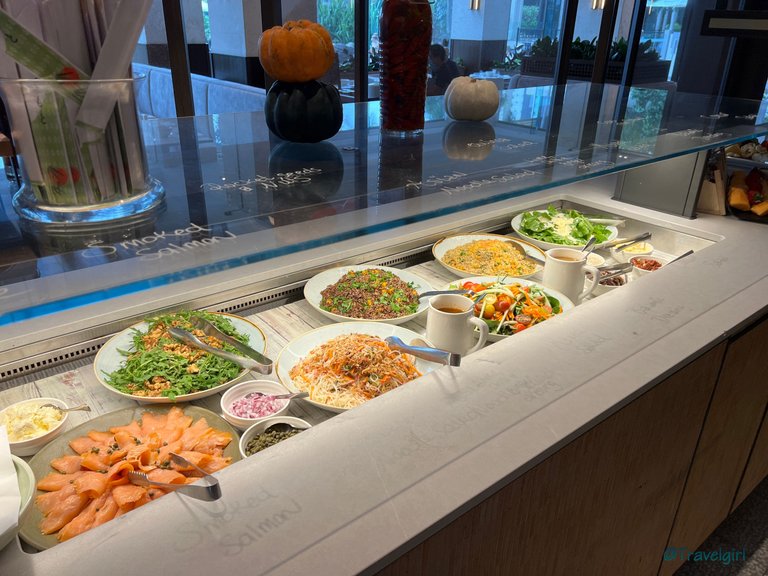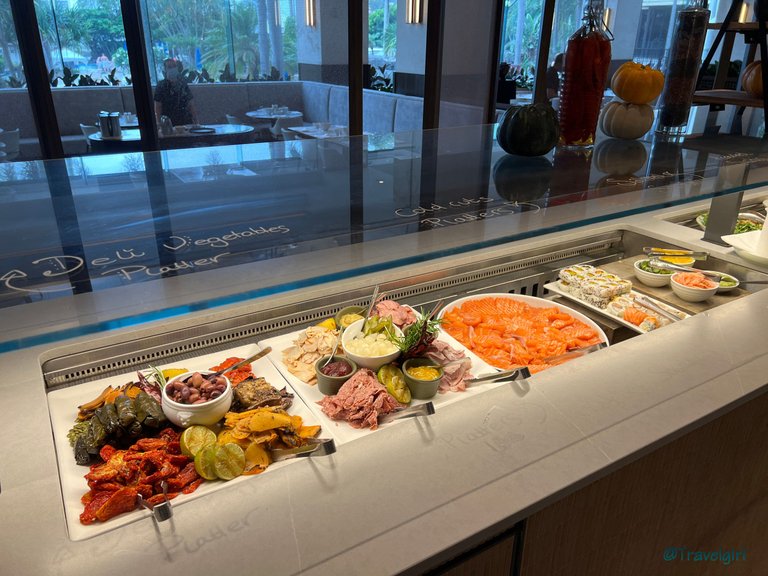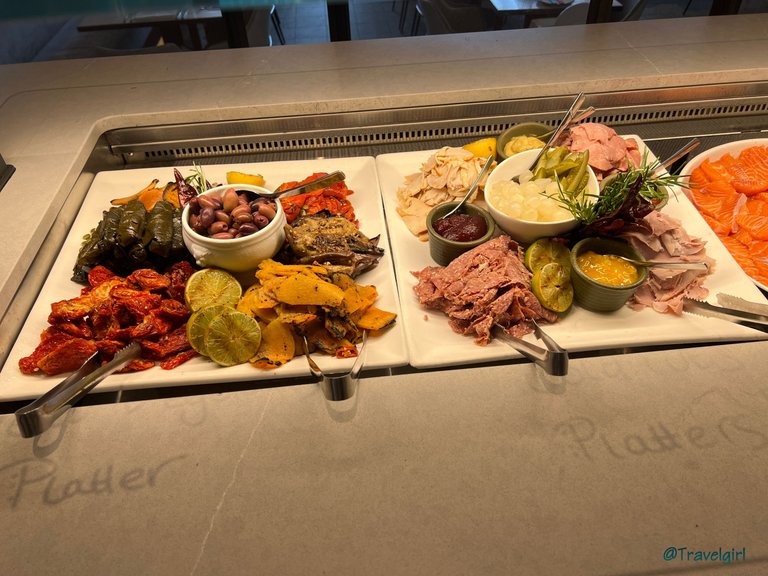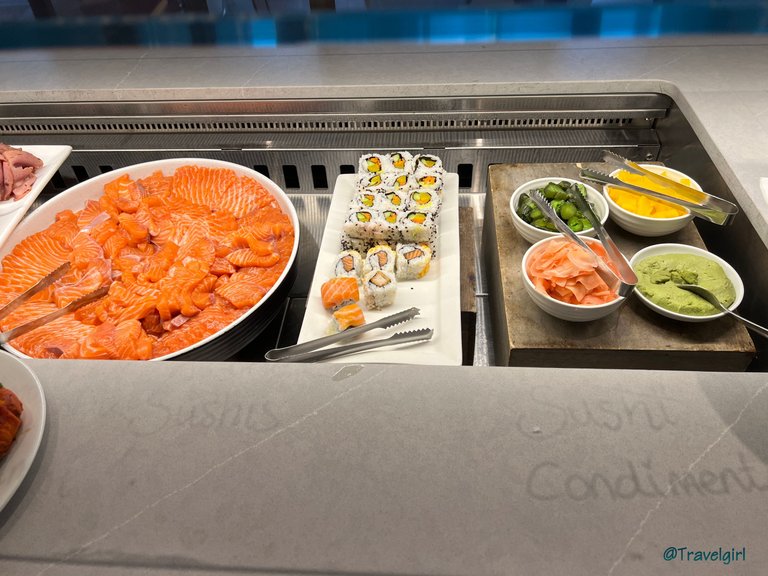 There were a small bread station plus a small selection of fruit available. At the time when we went end of last year, fruit was a premium due to COVID and the bad weather so we happy to see some nice rockmelons and passion fruit at the restaurant. The cheese platter was nice but I didn't get a chance to try it, there was just too many options on the night. We have to finish off with dessert but by that time we were extra full. There was also ice cream available but options were limited.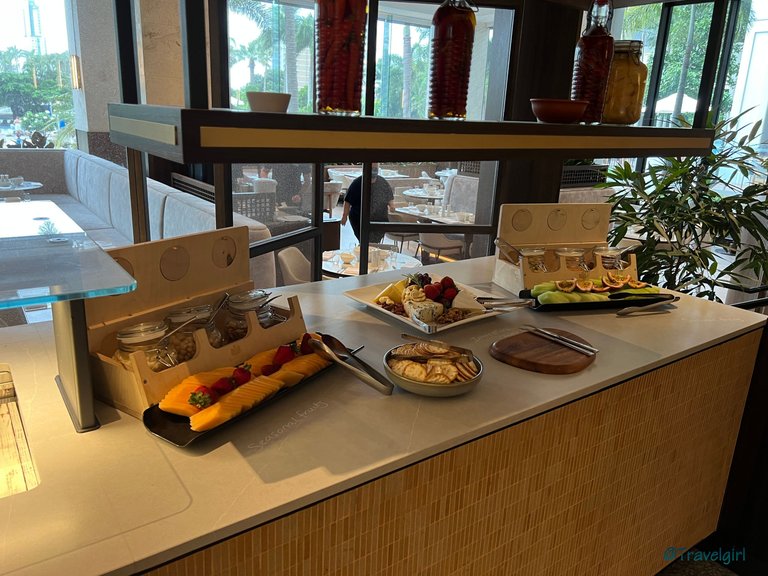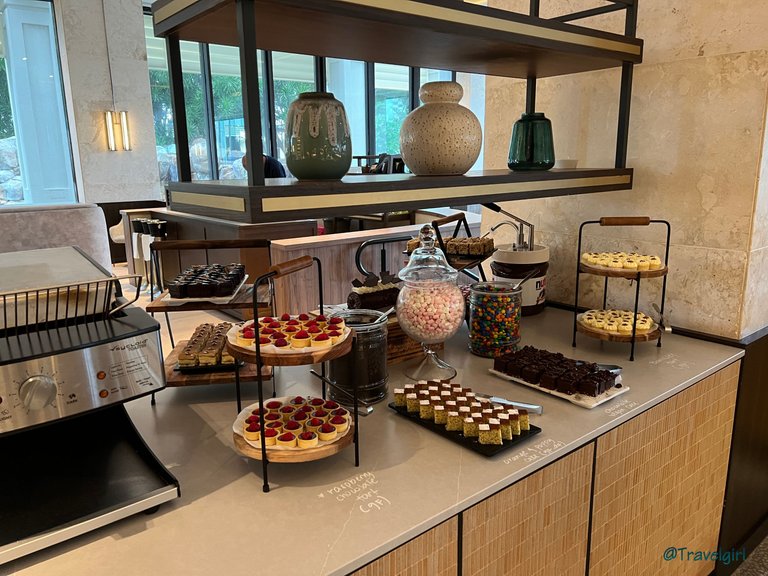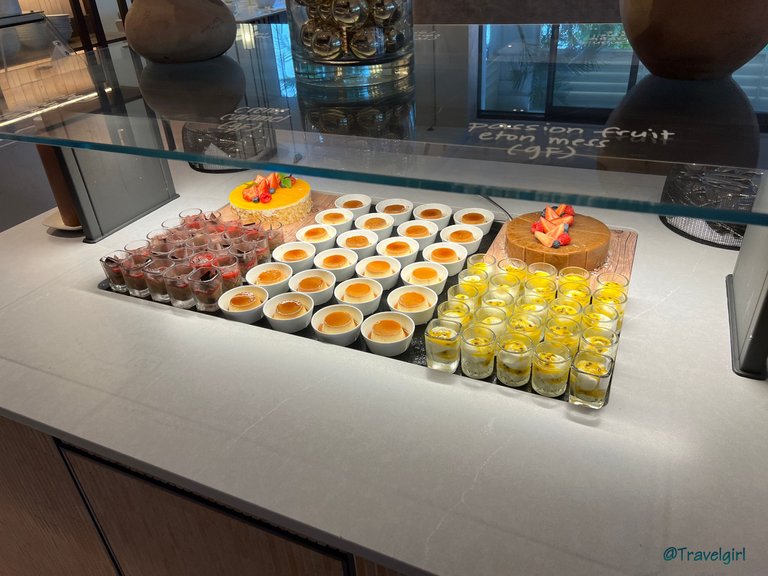 Towards the end when we started having dessert, the staff organised a surprise plate of dessert for BB M and sang Happy Birthday to him. He was super confused what was happening and the only thing he could do was just smiled and said 'Thank you' in the end. Of course in the end he ate most of the cakes and by the time we got back to our hotel room, he was on a sugar high and didn't sleep till late that night.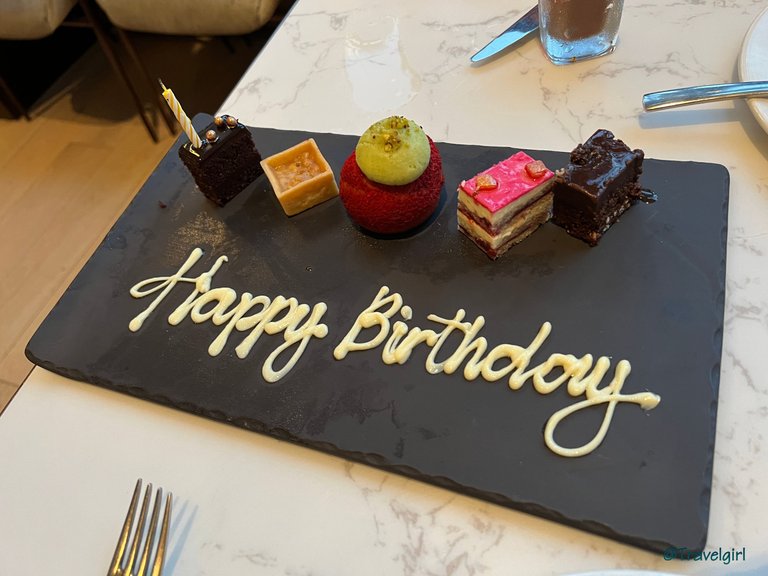 Service at the restaurant was exceptional. All of the staff was attentive and friendly. They even came over for a chat, asking how the kids enjoyed the resort and where they visited over the trip. Although the restaurant was full, the seating was very comfortable. At no point we felt we were squashed in a busy place. The only thing I could think of for improvement is that they could extend the dining time from 90 mins to 120 minutes. Most buffets we have been to are 120 minutes and if you are with kids, the time to get them ready, choose their food etc, there isn't much time for the parents to enjoy the meal. Overall we had a great meal, bellies were full with two kids on a sugar high that night.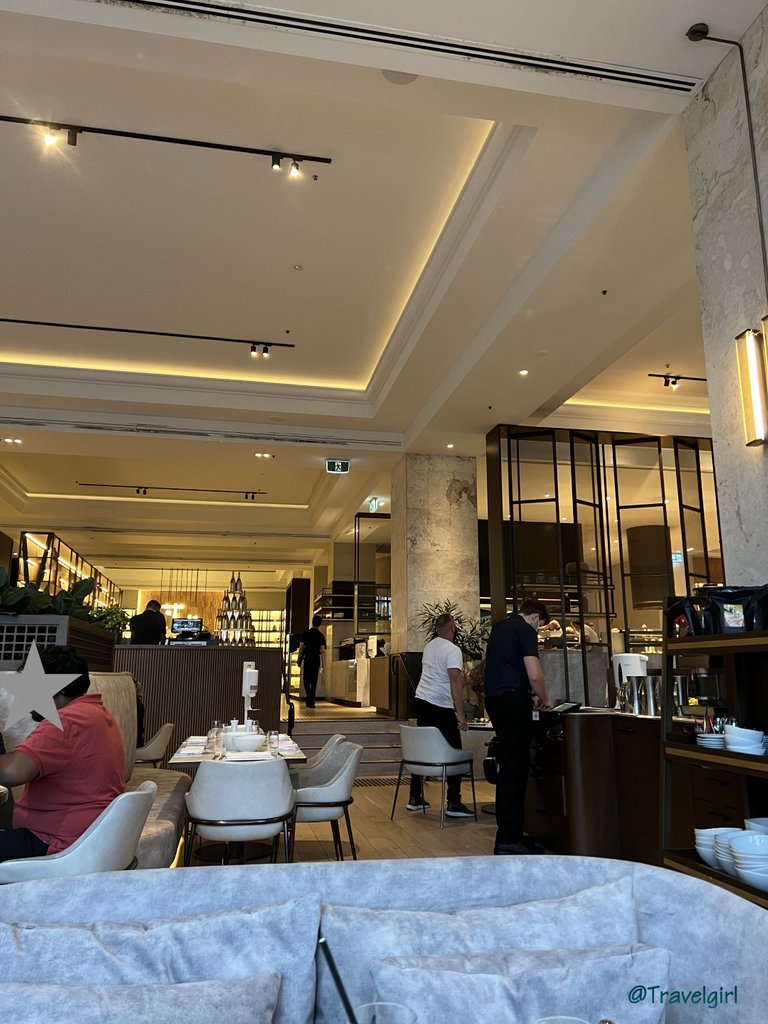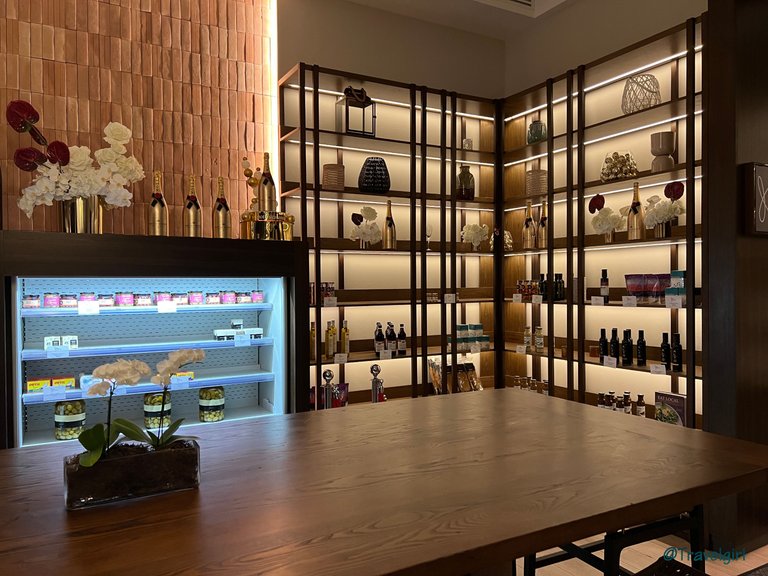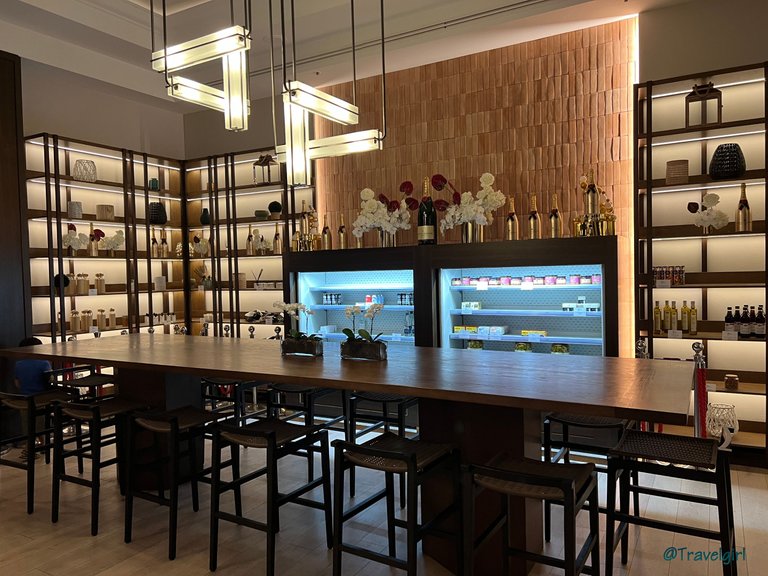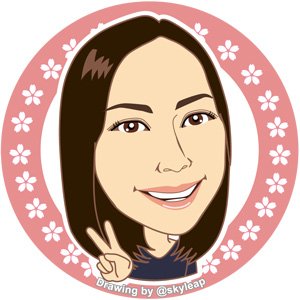 ---
Thanks for reading. If you like my post, please follow, comment and upvote me. There will be more exciting posts & destinations to come.
All photos & videos are taken by me & co in all my blogs/stories unless quoted.
---
---