Food Sharing #251 - Citrique Restaurant @ Surfers Paradise, Australia (Buffet Breakfast)
Hi Everyone,
It's been while we stayed in a resort for our holiday so we thought that we should try the buffet breakfast on site. Our package was room only and had to pay for breakfast so we thought we would just go on the mornings we sleep in so we can have a breakfast so we don't have to drive elsewhere just to eat. We have seen some great reviews for their buffet breakfast and what is more, we only pay for the adults as I'm a Marriott club member so kids eat free on this occasion. Although the prices isn't cheap but there are lots to eat.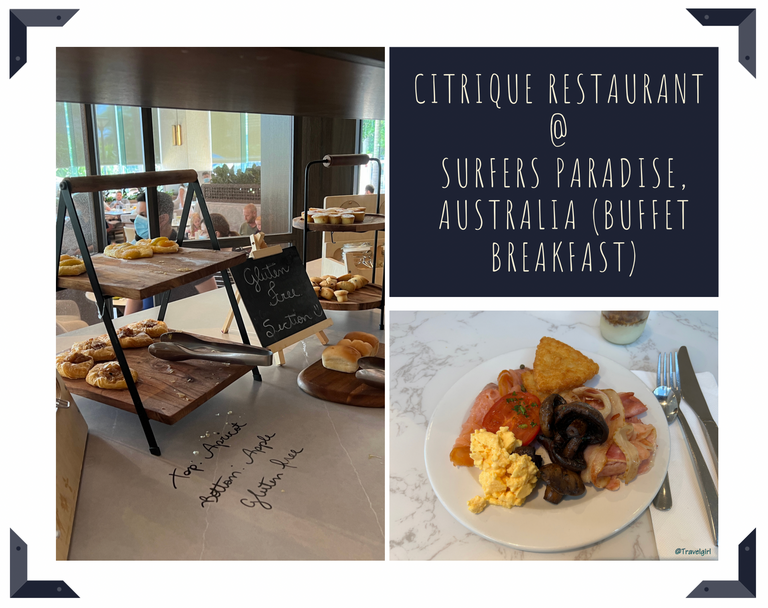 There are at least 6 tables full of different variety and an egg station like most hotel breakfast buffets. Lots of cooked food options from bacon, hash browns, mushrooms, tomatoes etc. Our kids love hash browns and bacon so it was perfect for them. The cold cuts and yogurt section was very impressive and I actually had quite a number of things from this table.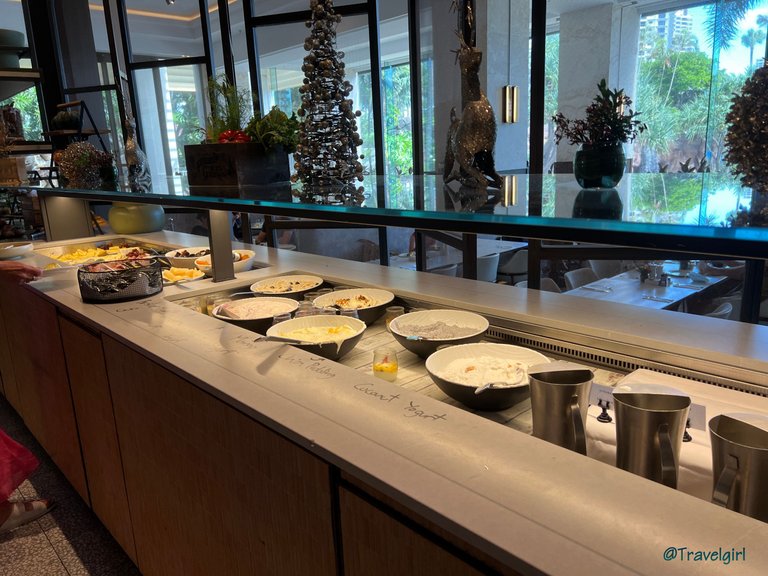 They also put lots of fruit in the middle table and was filled up quickly once it ran out. Considering when we went, food shortage was starting to become an issue, they had a good variety of food there. The gluten free section was one of the best we've seen so far with lots of options for BB E who can't have wheat. He was super excited to get some pastry and bread from that section. The bread table for other customers were pretty good but I think the one we've seen in Fiji was better with a bigger variety.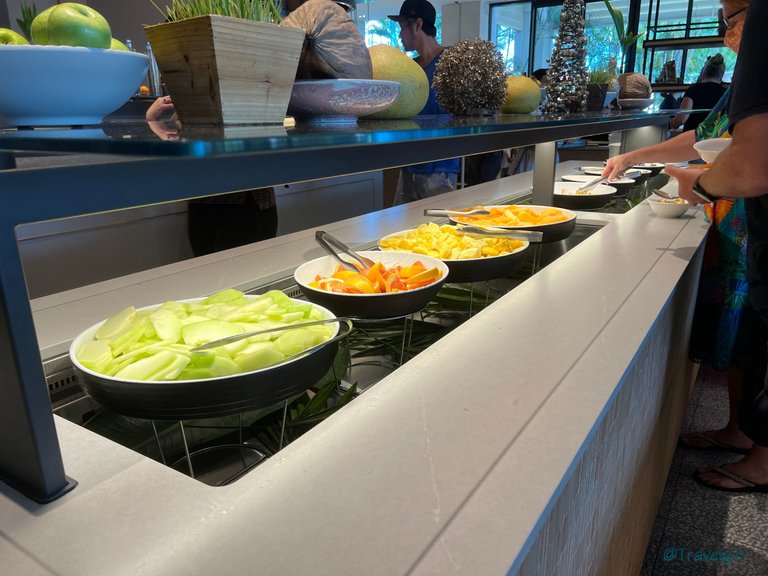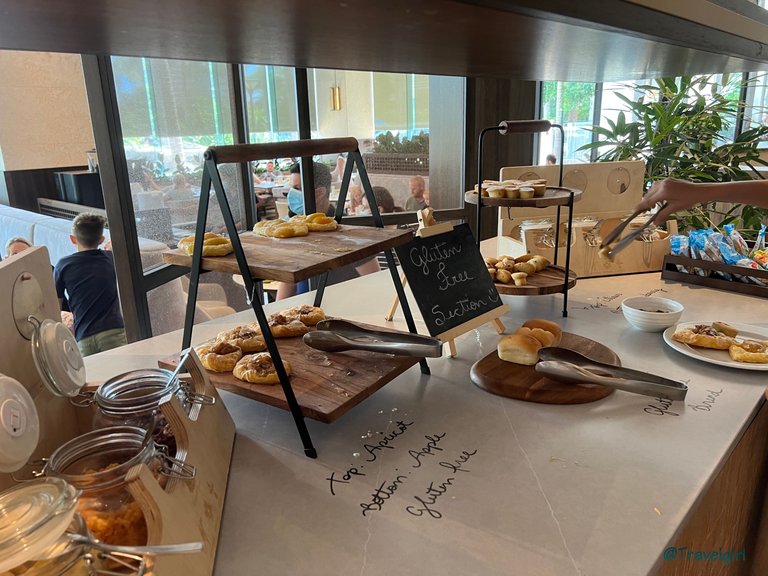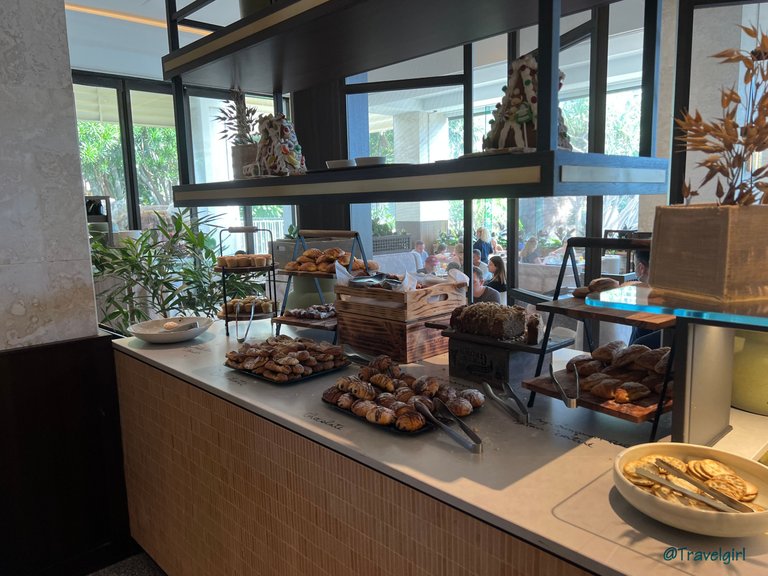 Lastly the only table I think that needed more attention was the salad bar. It was a bit sad with a few things and they don't look very fresh which was a bit disappointing. We do understanding there were shortage on supply, I rather less options or not even have that rather than soft veggies. Each table were given a variety of spreads and we loved it especially honey on toast. Tea and basic coffee was included in the price so I ordered a green tea. The teabag they gave us were Japanese imported and it was one of the nicest I've had for some time at a breakfast buffet.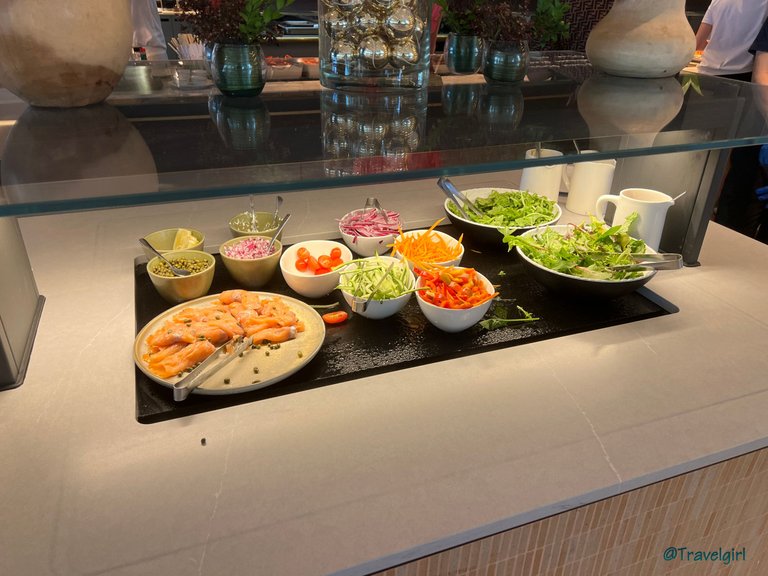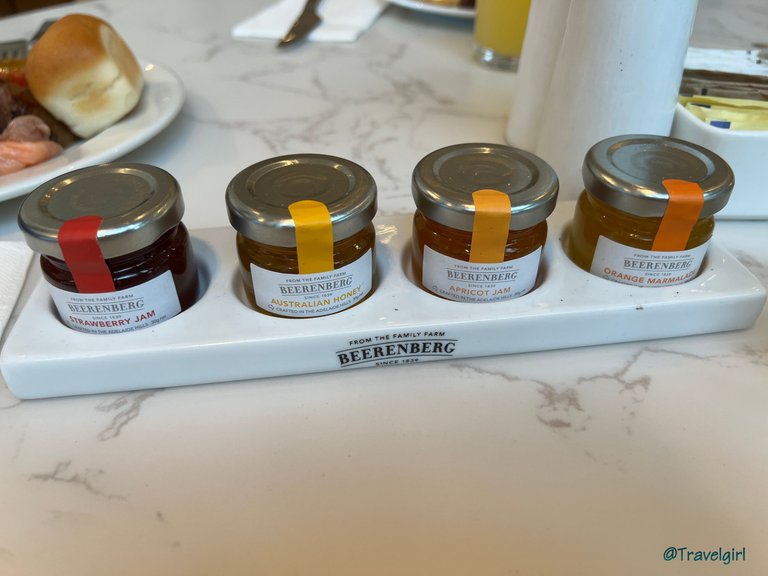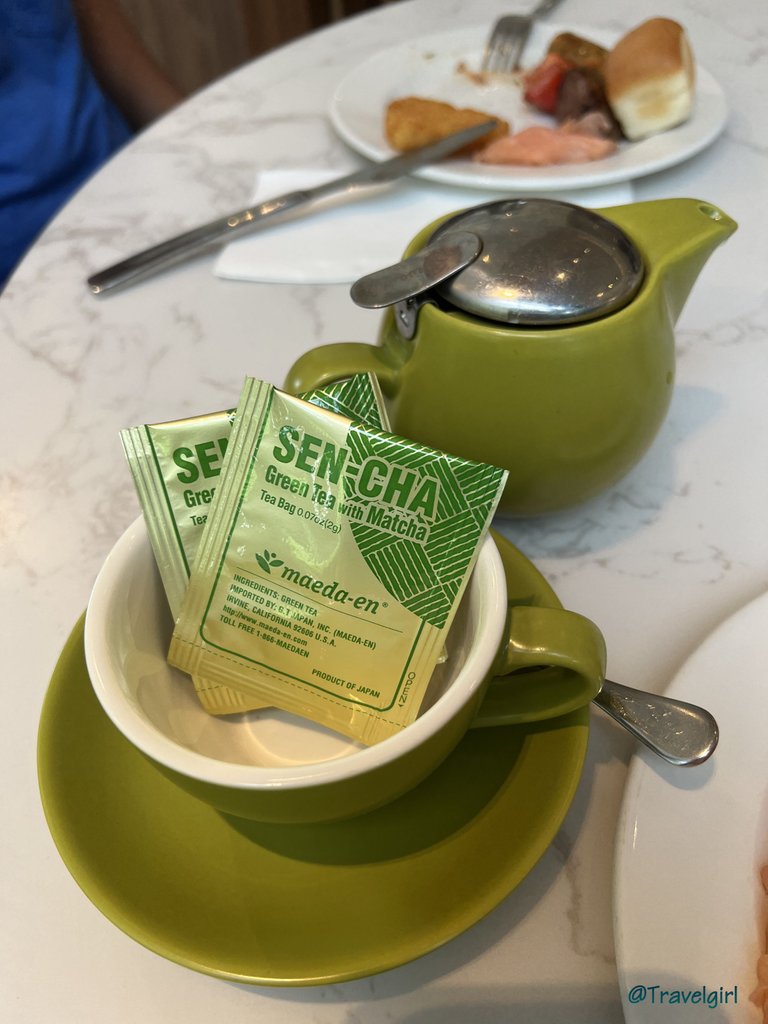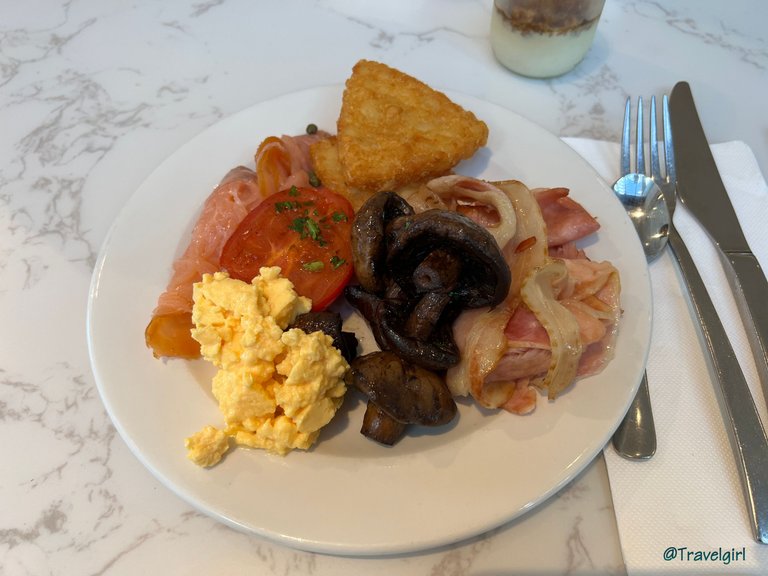 Due to COVID rules, everyone can still go out and get their own food BUT a face mask is required. We have seen staff giving face masks to those who has forgotten to bring one so that was a nice touch. Service here was exceptional and staff would clear your plates very quickly once you finish. There were designated staff to look after a section so everything was done very quickly. Lots of tables here to cater for families. Overall the buffet was great especially when kids eat free. For full price adults like, you can get 10% off food if you are a Marriott club member. We only ate there once as we normally head out to get food from other cafes or have ordered room service because everyone was too lazy to get dressed and go downstairs.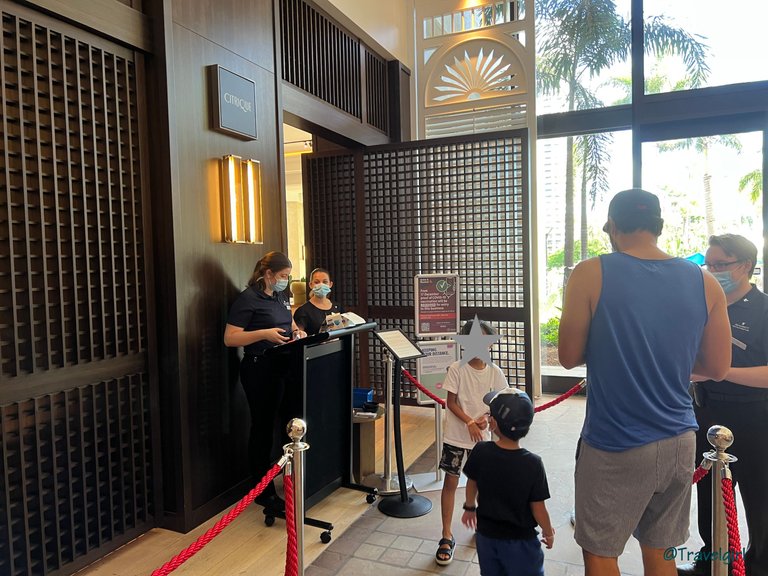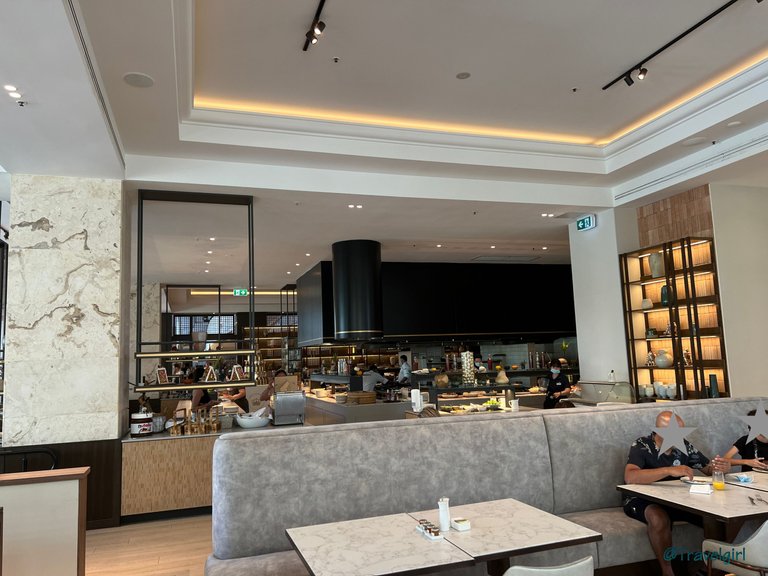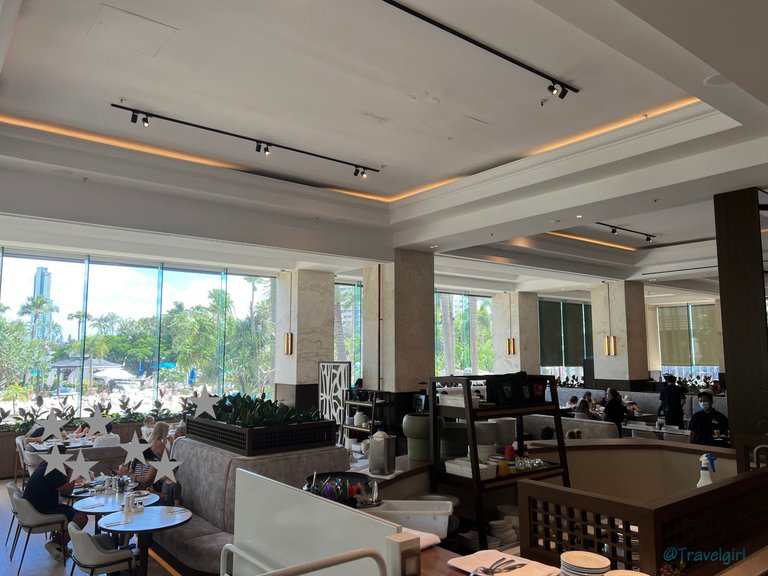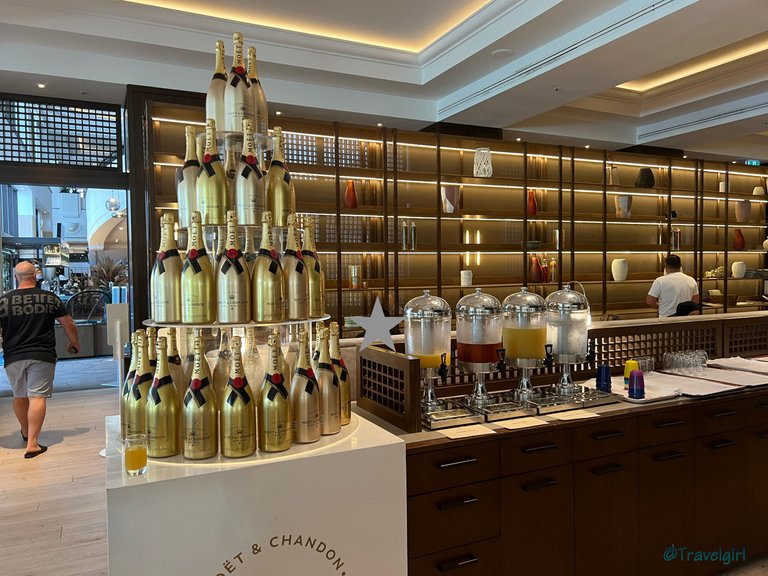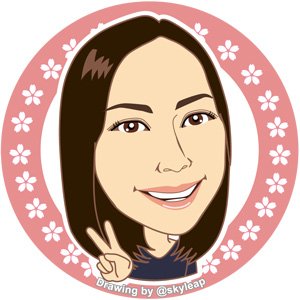 ---
Thanks for reading. If you like my post, please follow, comment and upvote me. There will be more exciting posts & destinations to come.
All photos & videos are taken by me & co in all my blogs/stories unless quoted.
---
---