Food Sharing #239 - The Merchant @ Broadway, Australia
Hi Everyone,
We have started venturing out to further places to find food and we decided to visit The Merchant at Broadway. We normally just head upstairs to the Asian restaurant as our little ones love the noodles there but we decided lets try something different. We arrived just before midday and surprisingly we were still able to get a table for the 4 of us. It is a bit busy but they are very kids friendly, we made ourselves comfortable and started looking at the extensive menu they provided.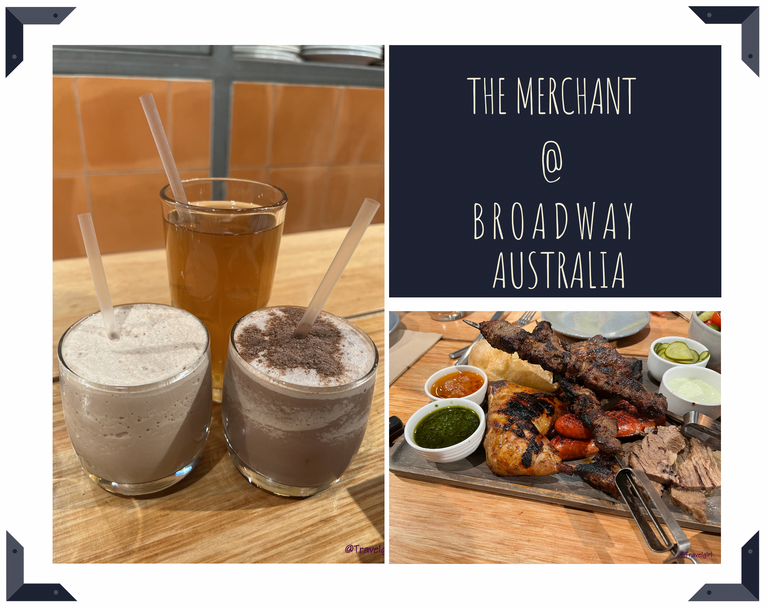 Here is the menu. As you can see, there were lots of options. We decided to go for the Family Meat Platter, a side of salad and sweet potato chips. The kids ordered a nutella and chocolate milkshake and I ordered a mango lemon iced tea. The staff advised that it should be plenty for the family even though we thought it may not be enough but we just left the order as is and if we aren't full, we can always order dessert.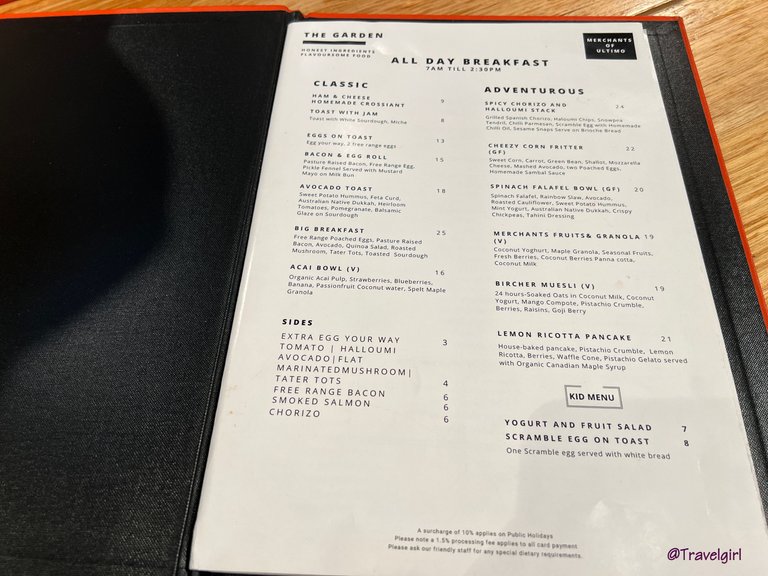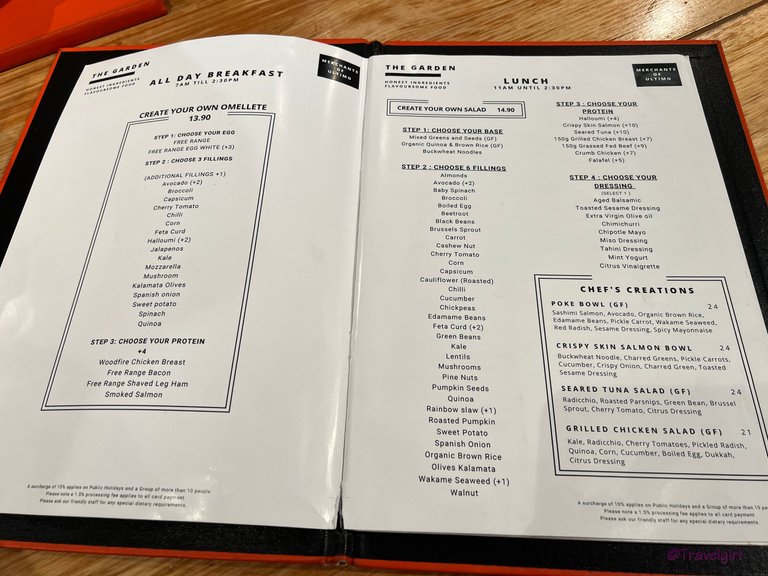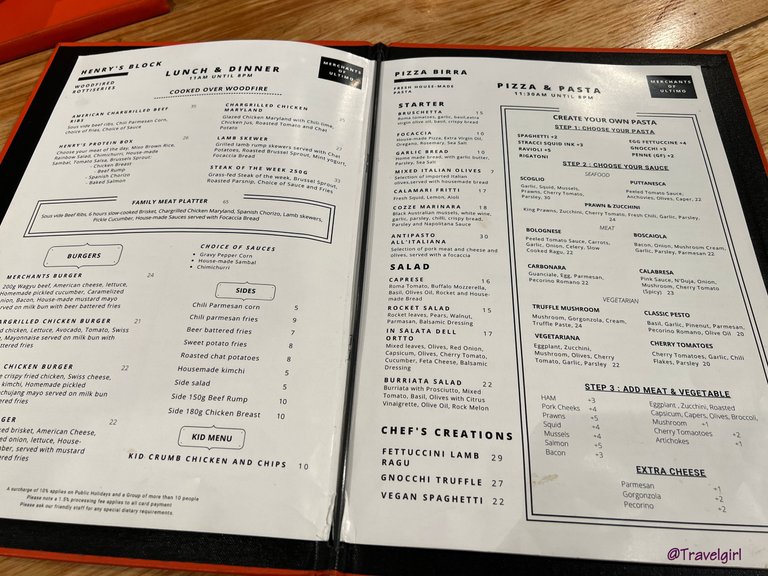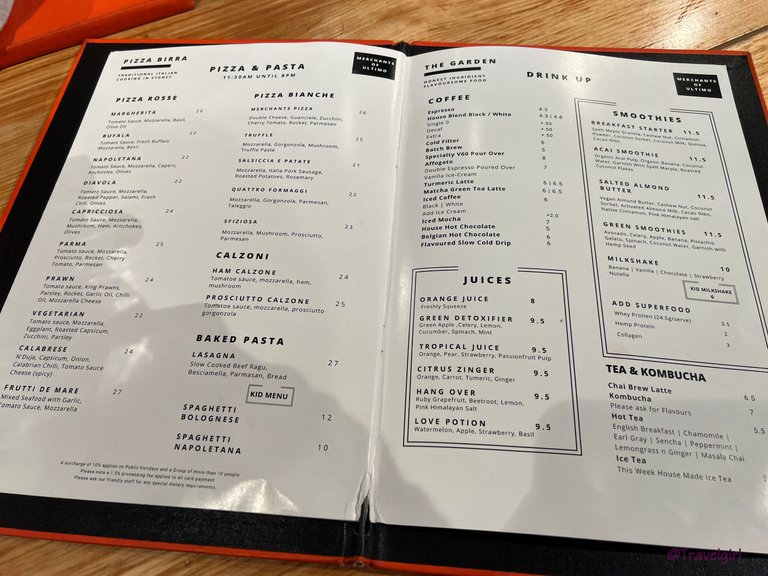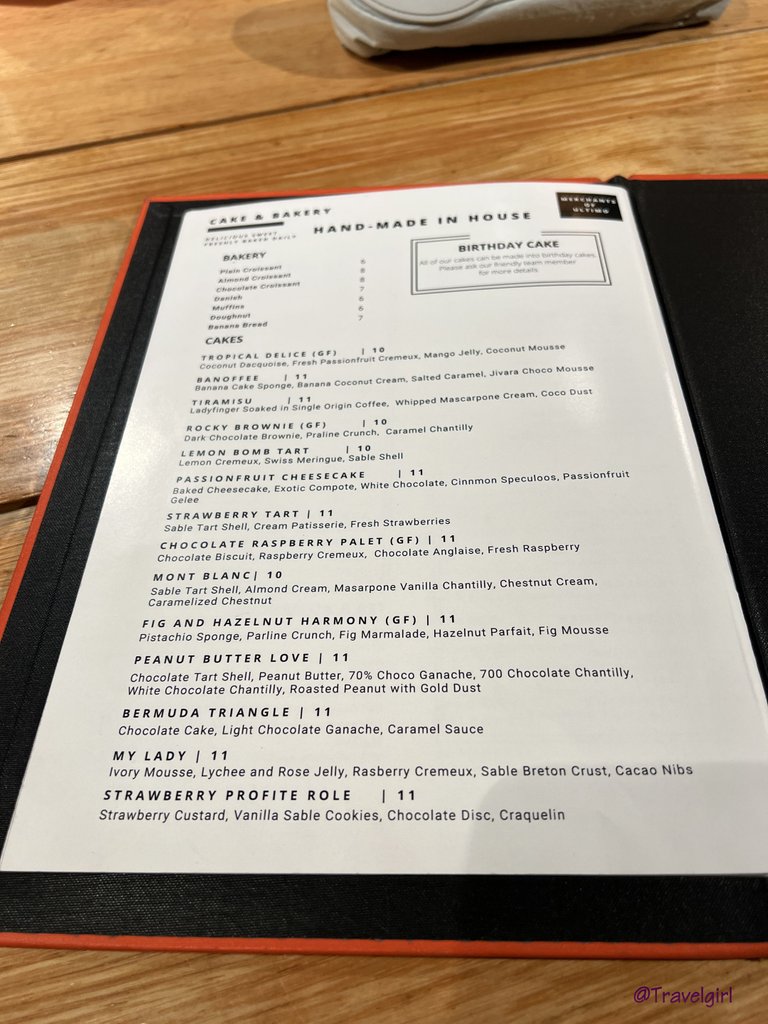 First came the drinks. I have to say the milkshakes were super yummy as the kids each gave me a sip of it. Mine iced tea was ok but nothing too special. The food came shortly after and gosh the platter looked amazing. It didn't look like it had a lot of meat but after we had everything, it was just right. There was a variety of lamb, chicken, chorizo, beef rib, brisket, sides and bread. The meat was well marinated and was not overcooked. I didn't have the lamb but hubby said it was pretty well done. Although the meat was delicious, my favourite has to be the sauces. I know the sauces normally won't get noticed in a meal but the green one was absolutely divine. It's like a pesto sauce with a hint of citrus, just delicious! One thing to try if you do visit is their pasta which is all made in house, they make it in the middle of the restaurant so customers can see the serves made each morning. Lovely place to catch up with friends with plenty of food options from a snack to dessert and the best thing it has free parking so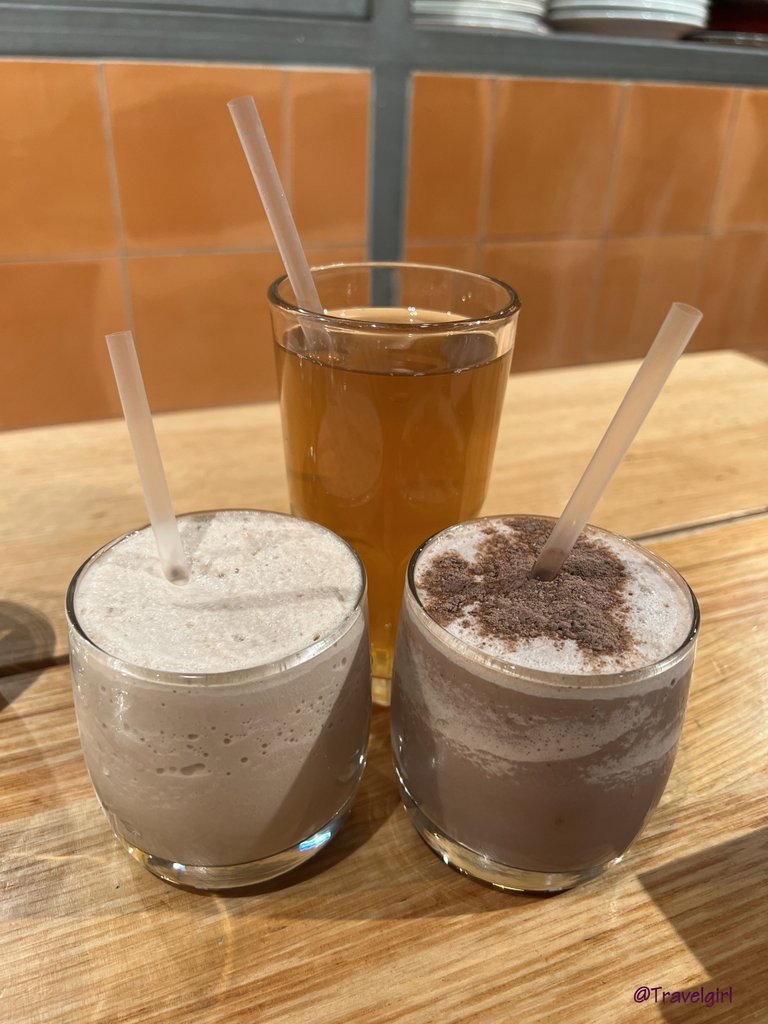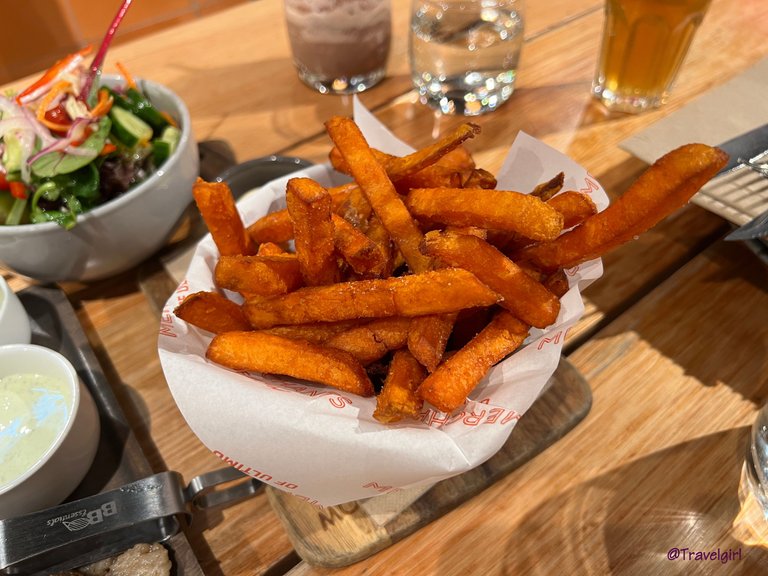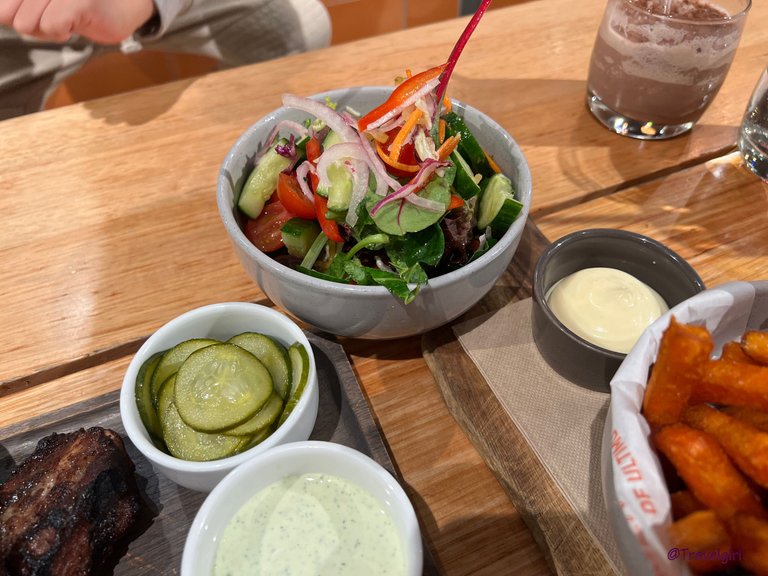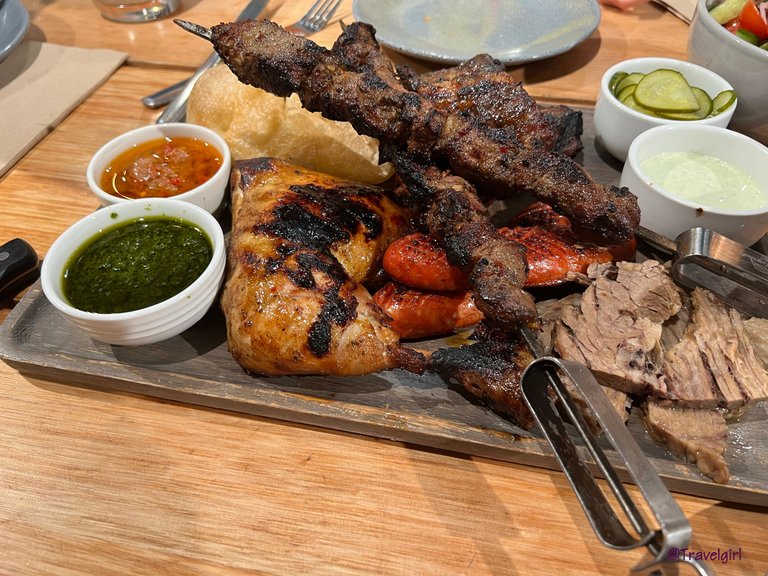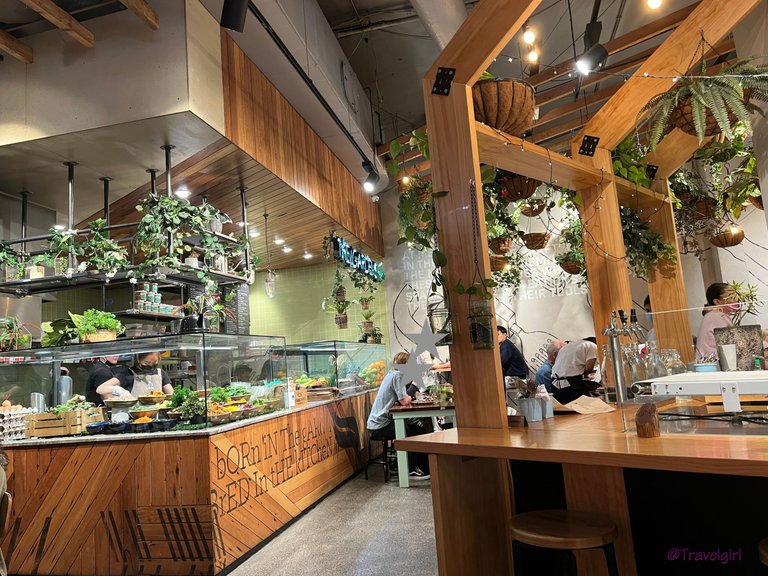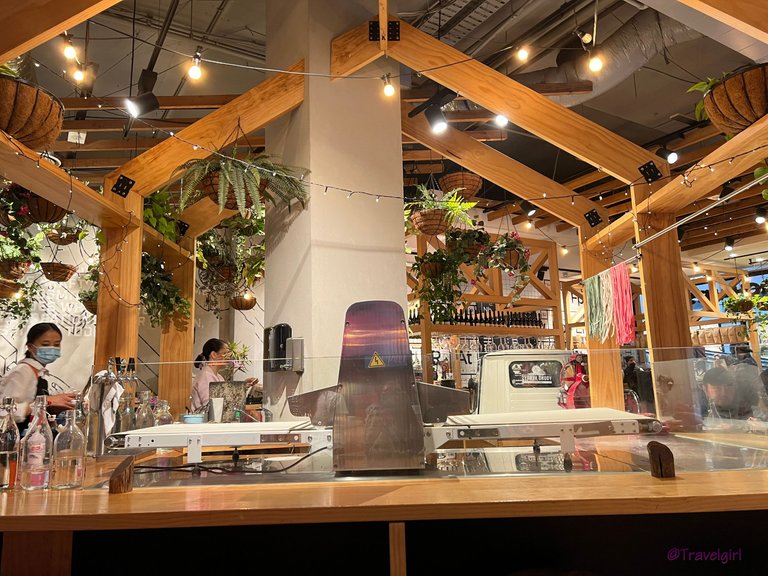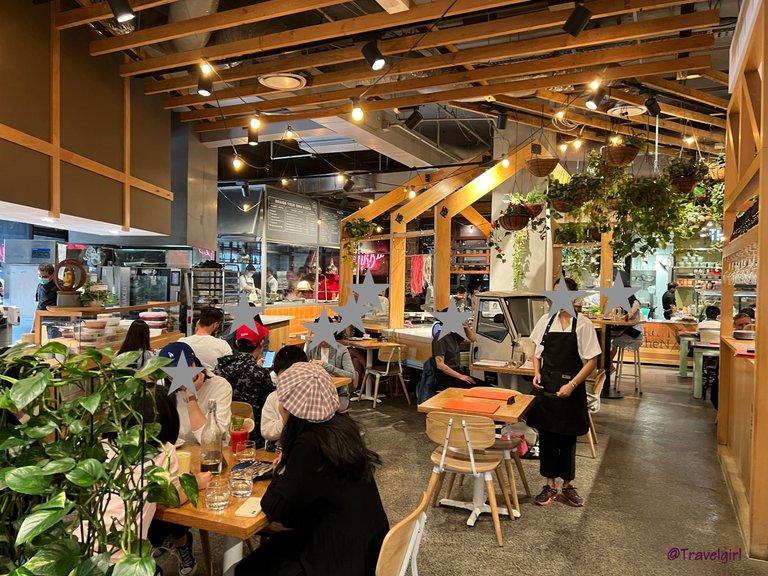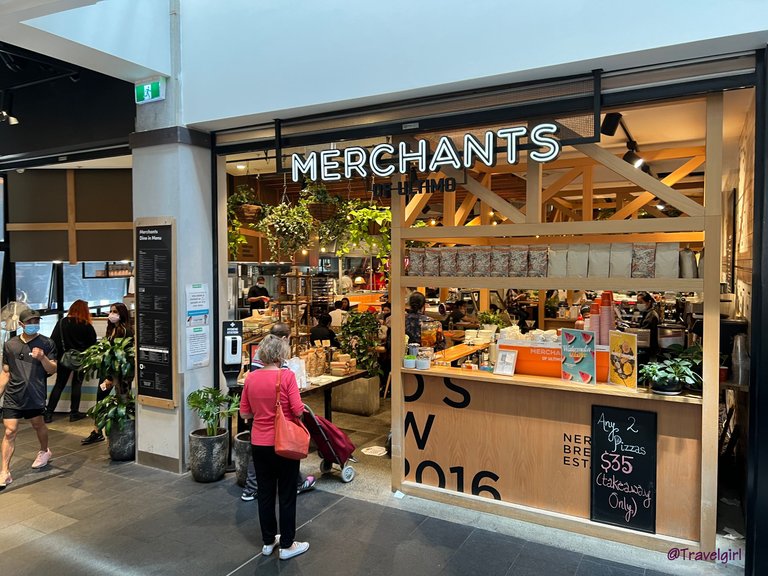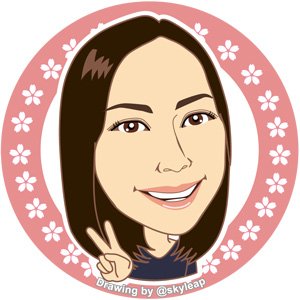 ---
Thanks for reading. If you like my post, please follow, comment and upvote me. There will be more exciting posts & destinations to come.
All photos & videos are taken by me & co in all my blogs/stories unless quoted.
---
---