Food Sharing #236 - Hu's Inn @ Chatswood, Australia
Hi Everyone,
We have always walked past this store but never got to try it cos its a small tiny store with a few seats so its pretty impossible to try it with two kids especially with COVID restrictions, limited seating makes things extra hard. Hubby and I had a chance to go out for a quick lunch and saw Hu's Inn was relatively quite so we quickly went in to check it out. The store is really small and can only fit around 10 people inside. The moment I stepped in, I knew I would like the food they have to offer.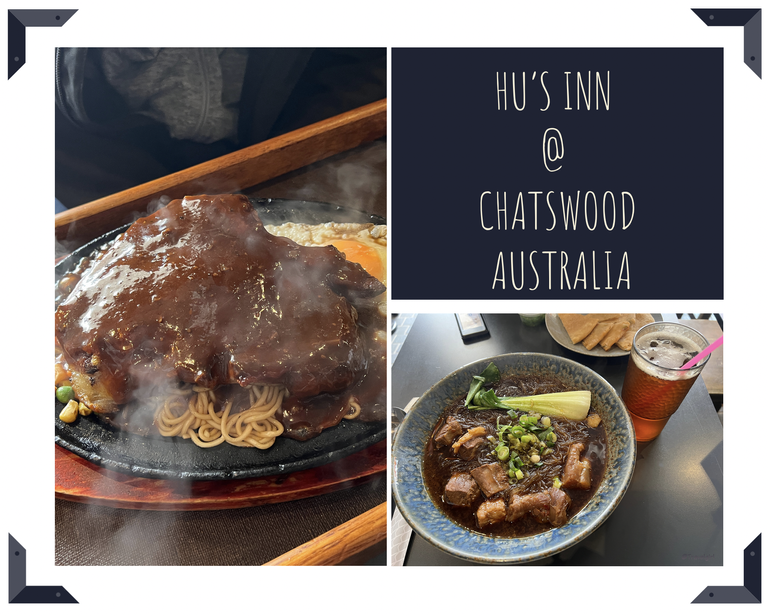 Let's check out the menu. Just a small part of the menu below. Yes for such a small place, they offer pages after pages of yummy options. The best part is they are some of the food I miss from Taiwan and they have it it. In the end Hubby ordered sirloin steak on hotplate with mushroom sauce plus noodles at the bottom. I ordered the traditional non chilli beef tendon noodle with $8 upgrade with choices of shallot pancake, seaweed and green tea.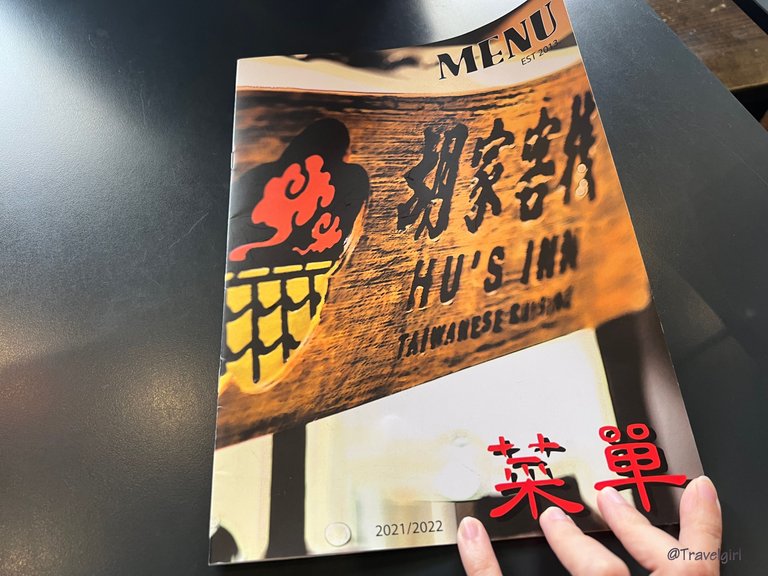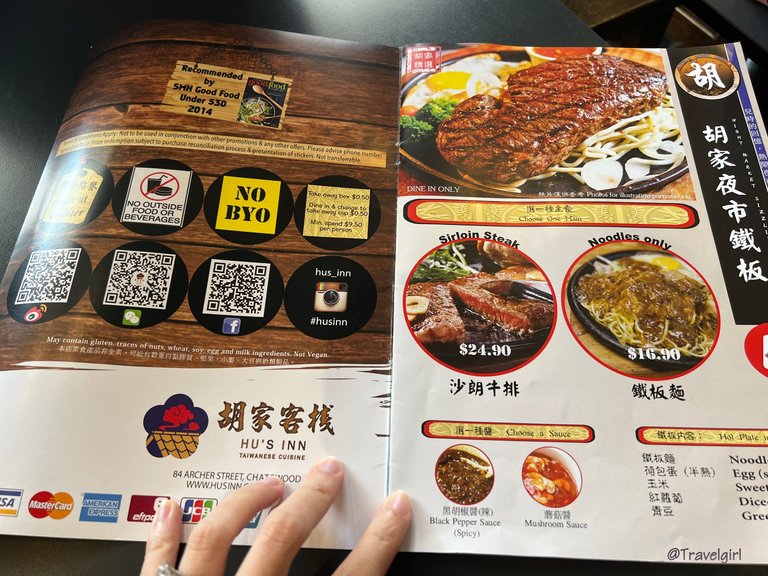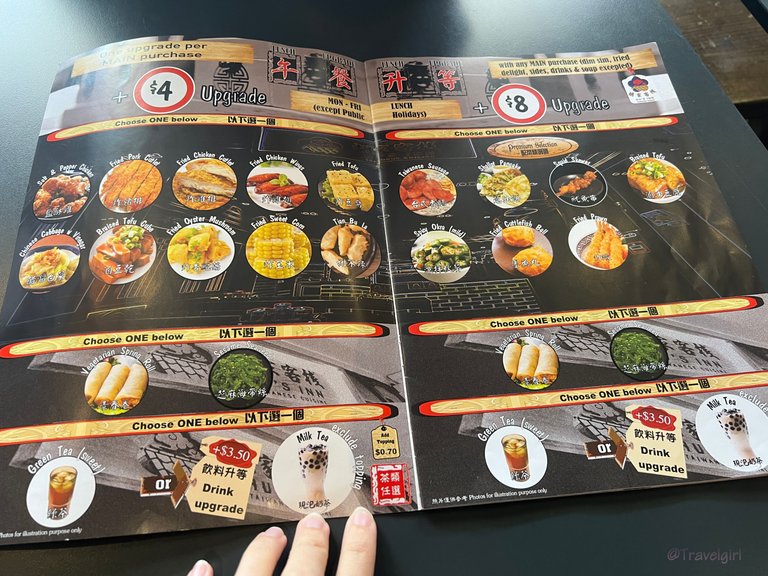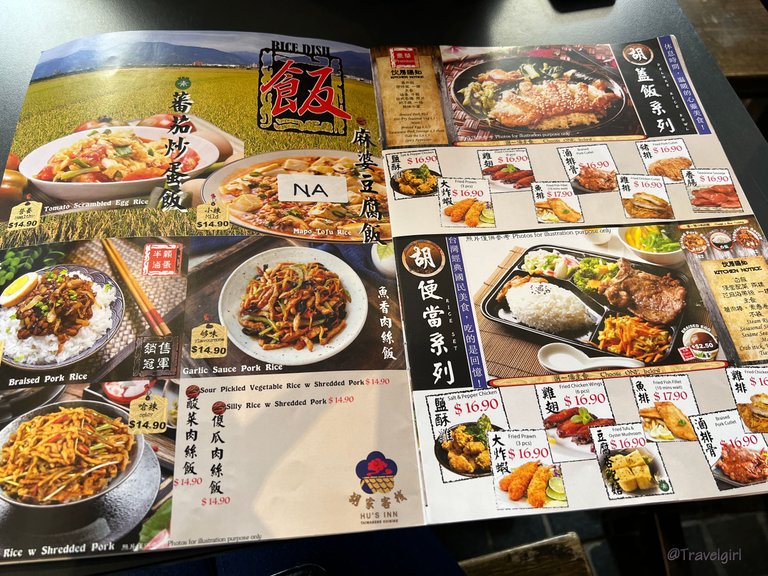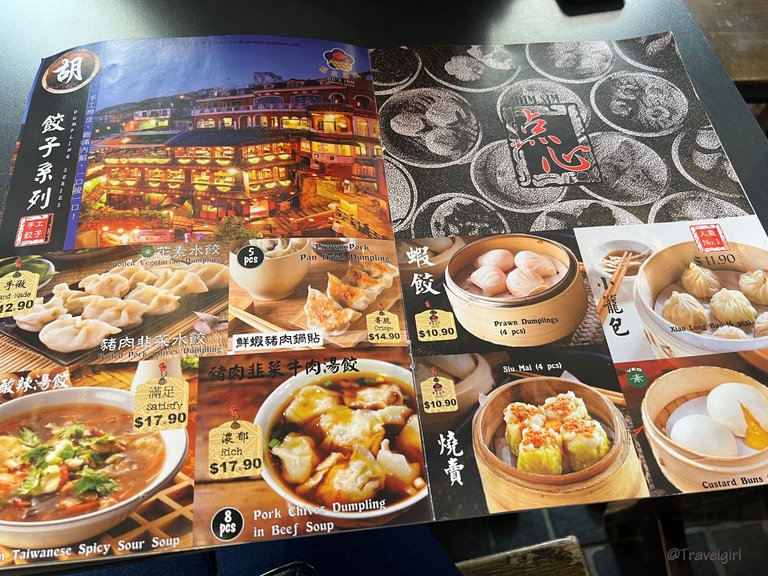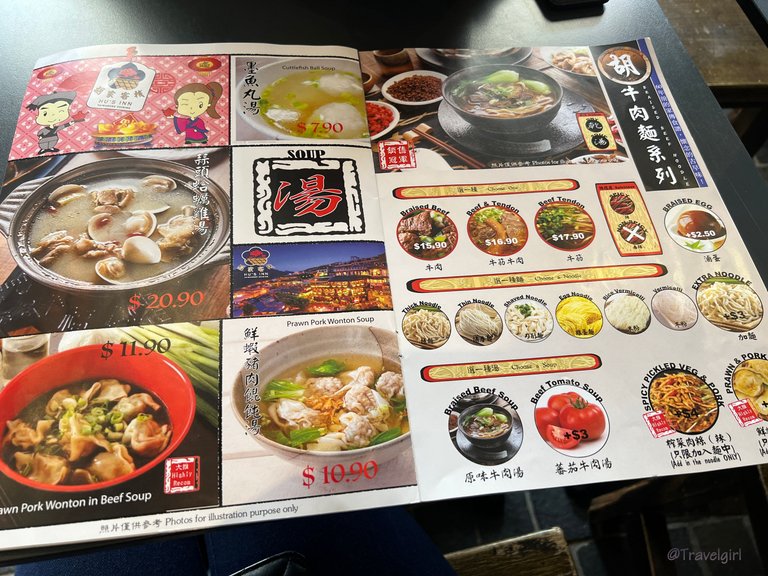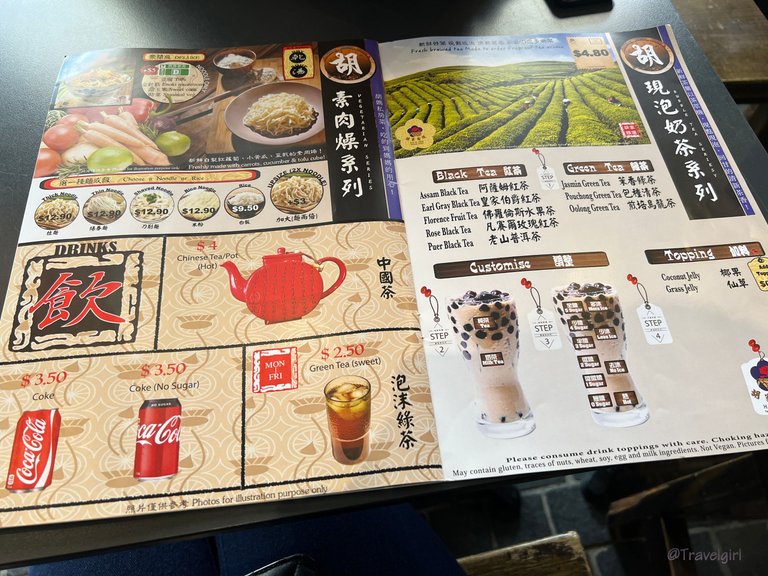 As were were waiting, we saw that a famous Taiwanese actress visited the shop which was the staff would be so happy about. The food came shortly after. The steak on the hotplate was huge and I love the sizzling plate, reminds me when my parents used to take us to Asian restaurants when I was young. Hubby said the serve was very generous and would order that again maybe minus the noodles or change it to something else as it was super filling. My beef noodle also had a generous serve although it was slightly spicy like they advised but I love the side dish of shallot pancakes. The seasoning was just like we have it in Taiwan markets. The tea was perfect with heavy food as I did ask for no sugar and ice. Highly recommend this nice little place for a simple but yummy meal. I will go there again to try some of their other meals, they just have so much to offer!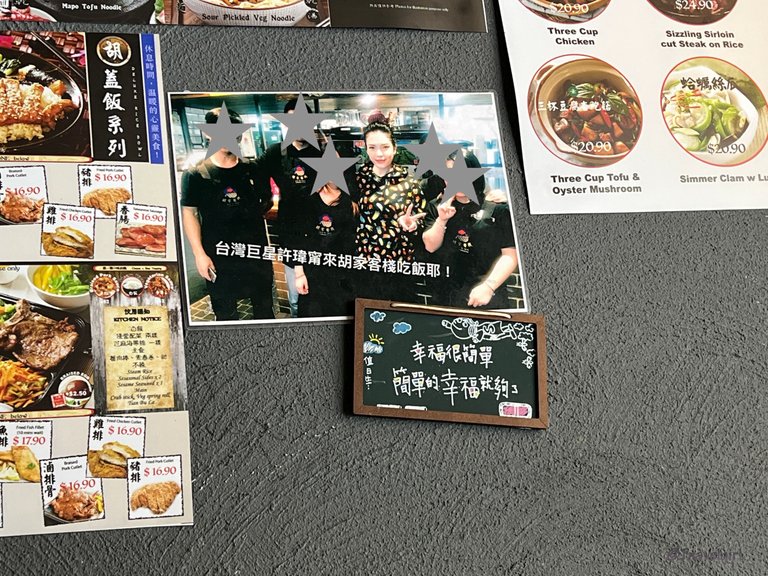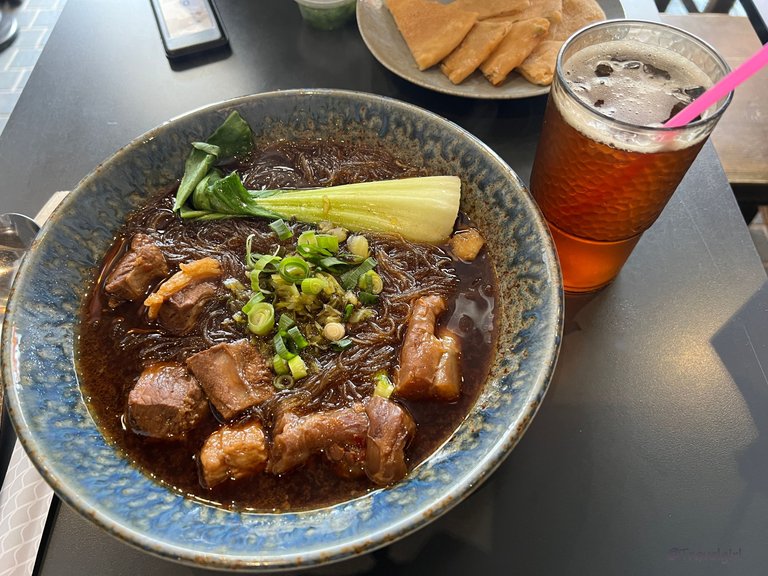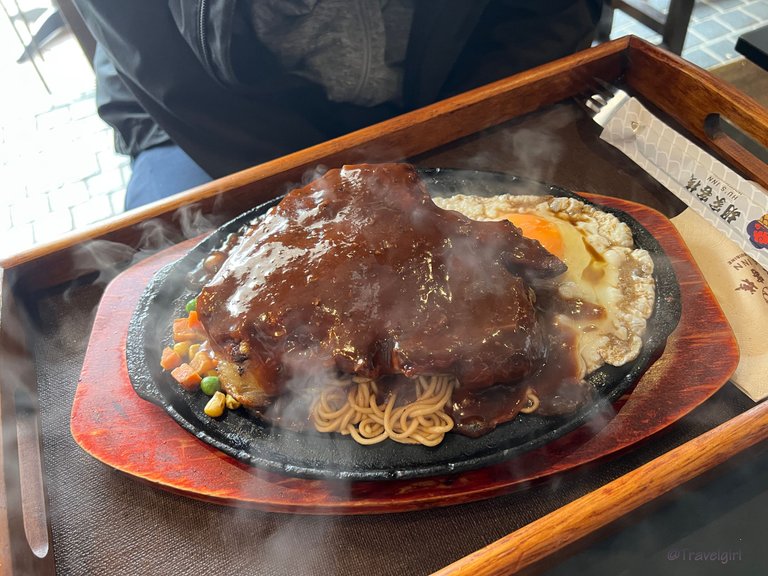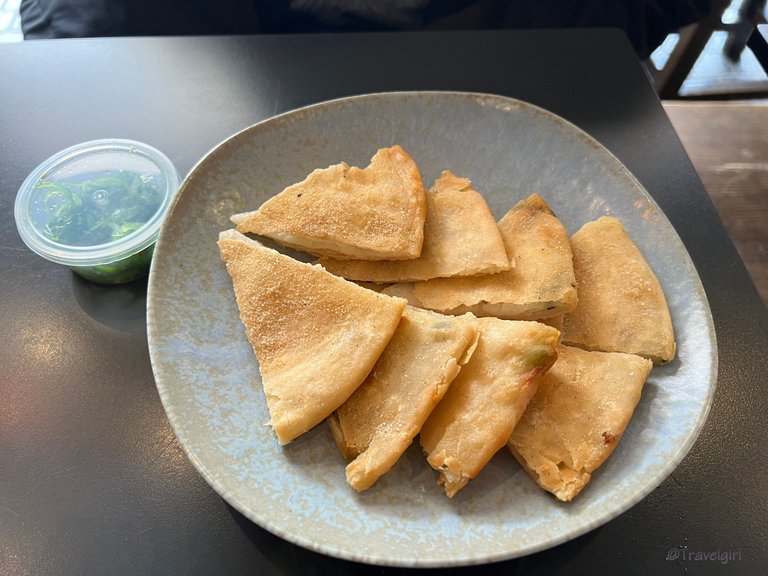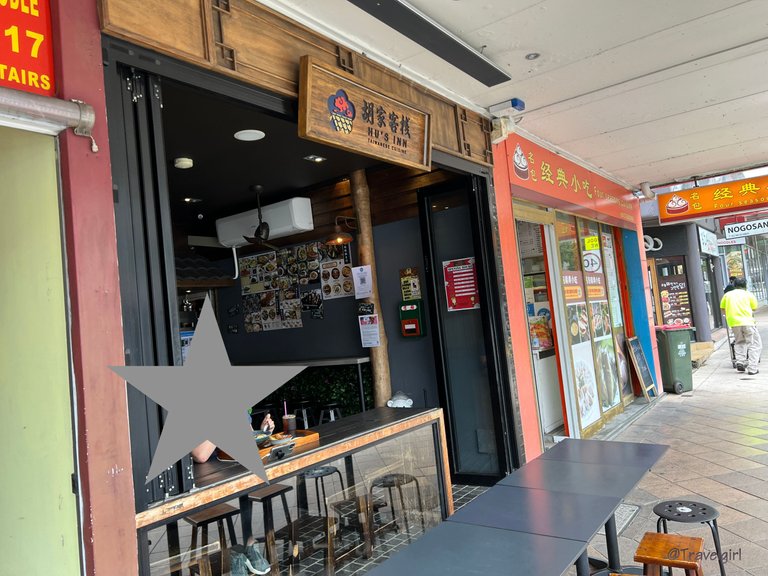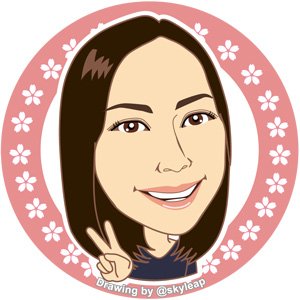 ---
Thanks for reading. If you like my post, please follow, comment and upvote me. There will be more exciting posts & destinations to come.
All photos & videos are taken by me & co in all my blogs/stories unless quoted.
---
---