Food Sharing #217 - Daejangkum @ Eastwood, Australia
Hi Everyone,
Eastwood is known for a mini Korea town so they have a range of Korean restaurants to choose from. My friend and I are K pop fans so naturally when we meet up, we try to catch up over having Korean food. We live pretty far apart so Eastwood kind of a nice middle spot for us to meet up. Friend found some good reviews of Daejangkum so we decided to give it a go. Parking was a bit busy around the area during lunch time but I was able to find a 2 hour parking a little bit down the road.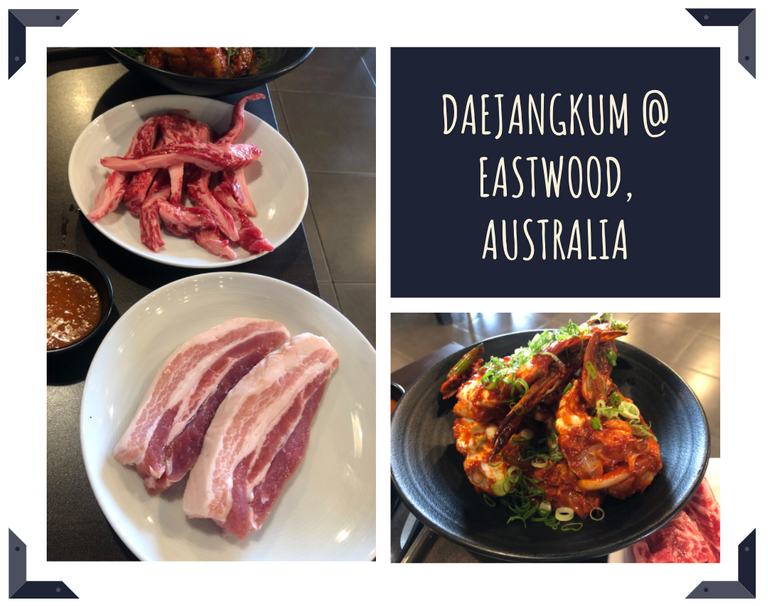 Let's have a look at the menu. Menu was simple, not sure if it was a lunch menu or not but not a whole lot to choose from but enough. There was also a Korean BBQ menu which had a nice selection. We have to drive after our lunch so no rice wine for us this time! We ordered a pork belly and wagyu intercostal for BBQ, a beef tartare & marinated raw crabs. I was sooooo looking forward to the raw crab as not many restaurants offer this dish around here and since having this in Korea before, I am hoping I can find a nice one in Sydney.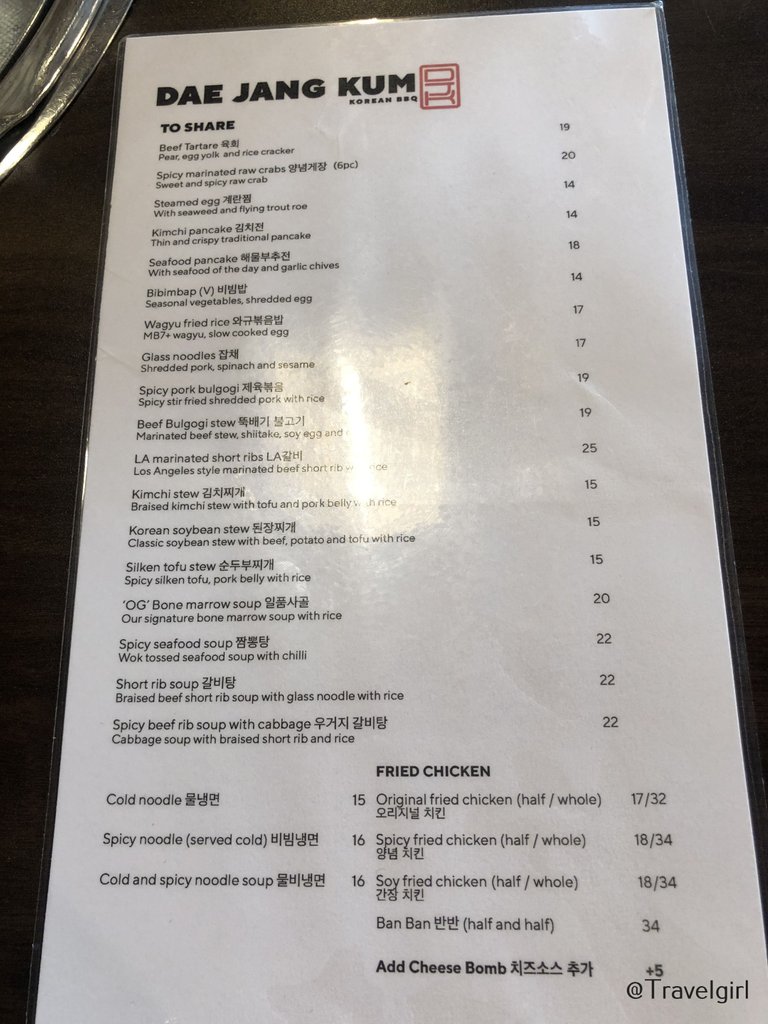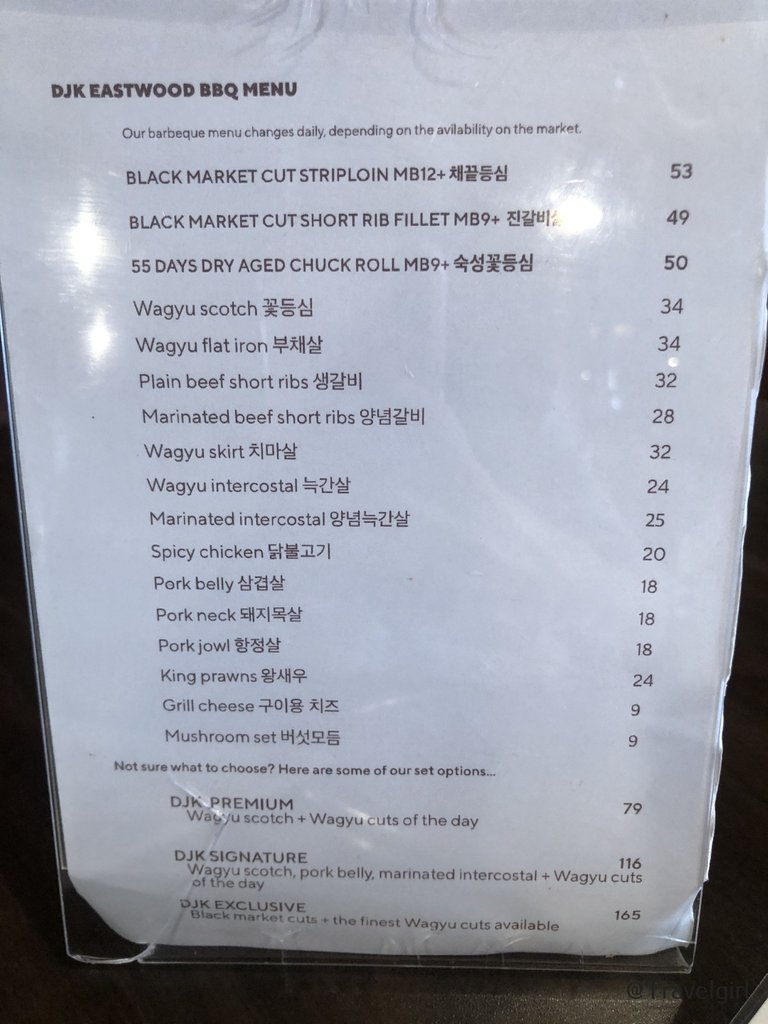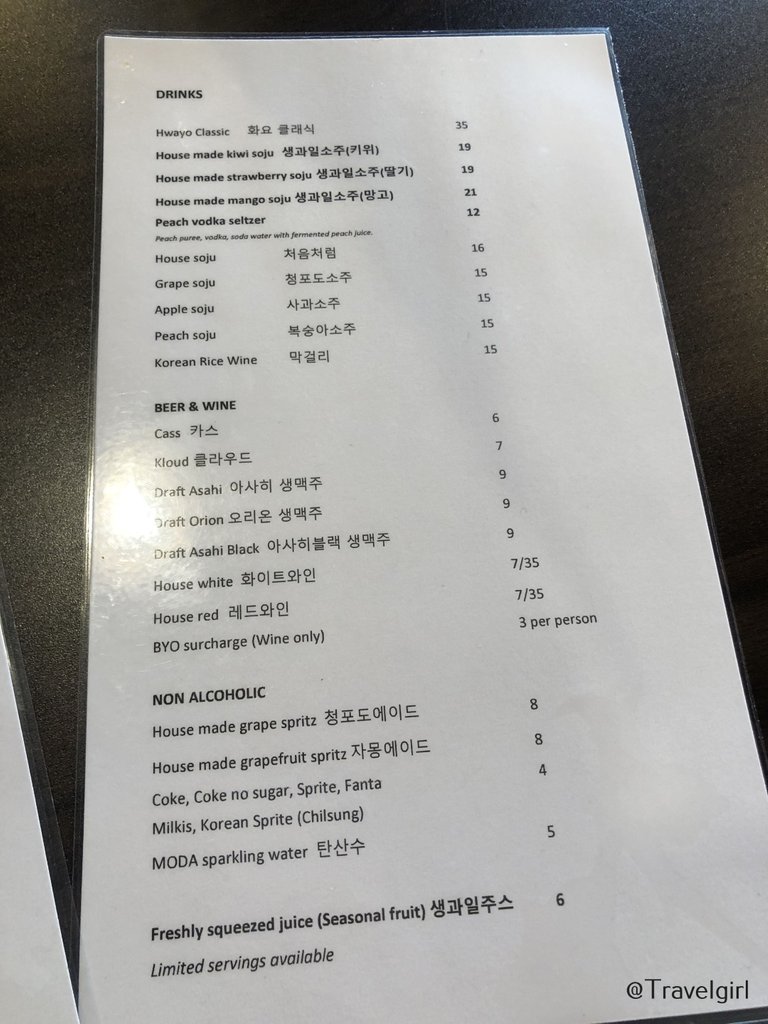 First comes the side dishes and sauces. The selection of side dishes was acceptable but not the greatest I've seen. I bit disappointed with the veggie dishes as they were pretty bland and boring. I did enjoy the picked radish as it wasn't too spicy like it looked. The sauces they gave us includes spicy sauce, soybean paste and sesame oil. The Soybean paste is a must have if you are having Korean BBQ, the combination with the sesame oil is the perfect match!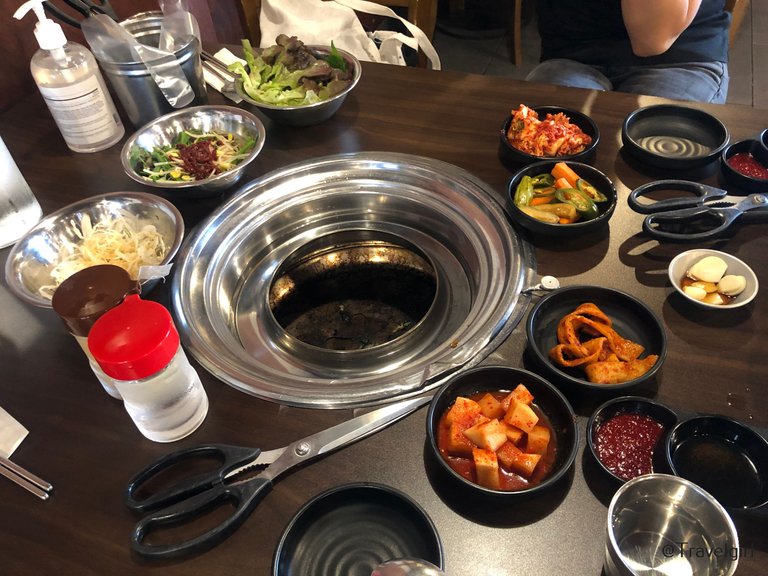 The rest of the food arrives shortly after. The meat were nice and fresh but portions was not very big. We kind of wish they were bigger considering it isn't that cheap and compared with other restaurants we have been to, it can be better. The beef tartare was acceptable but I love the rice puffs that comes with the beef, great combination of flavours and the nice crispy texture. The apple mixed in the sauce and beef was just the right combo. Finally the raw crab which I have been dying for did not disappoint. I love the texture, it was super fresh and the crab was full of meat! Yes it was raw but the meat was so sweet I can eat the whole plate myself. The sauce wasn't too spicy and it was a great balance, its like I want to eat more and more.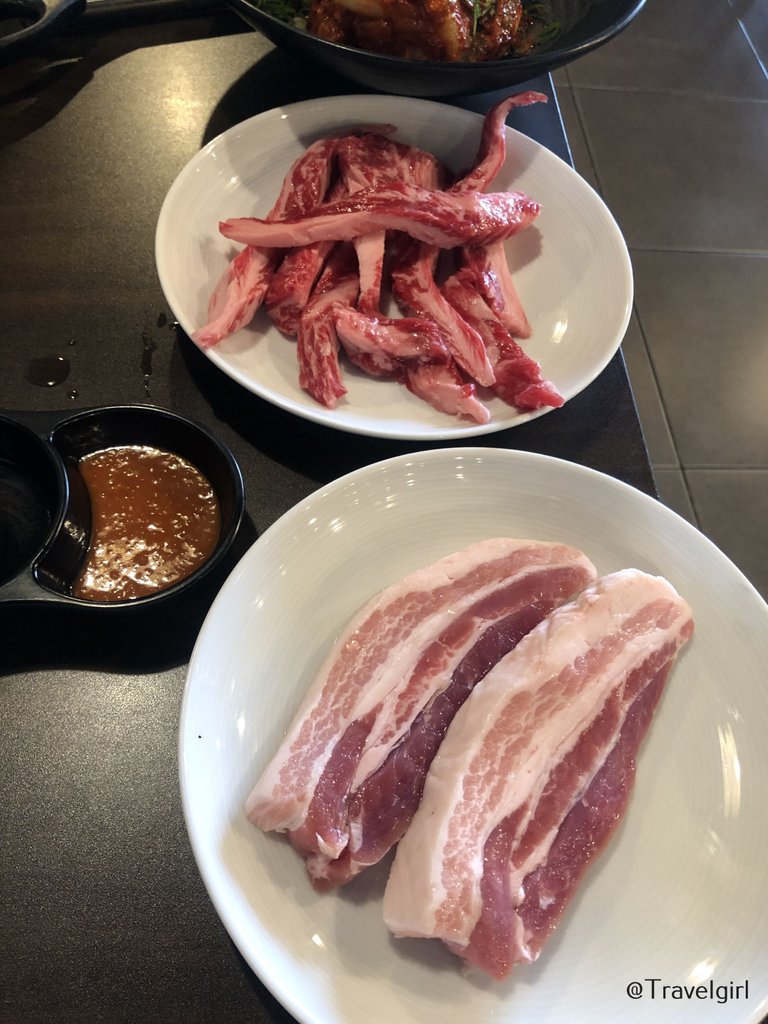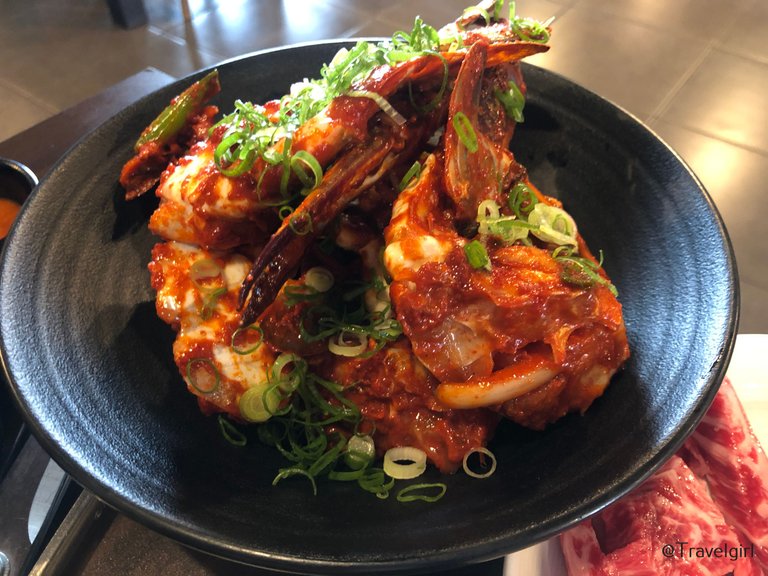 The service here was very friendly and staff was very attentive. There were plenty of seating as it is a big restaurant and as we were eating, more and more people came for their lunch. This place is definitely a great spot for a catch meal with friends, kids friendly with good food options for the little ones if I bring them next time. Highly recommend this restaurant for those who live in Sydney.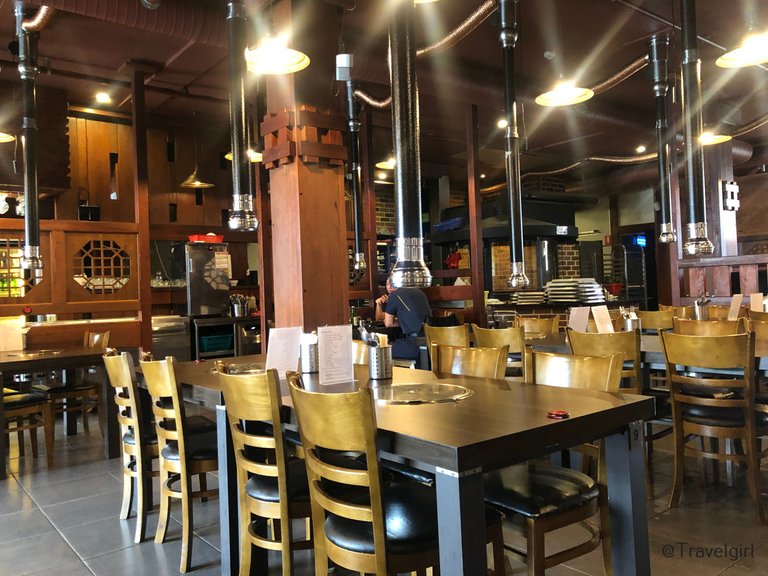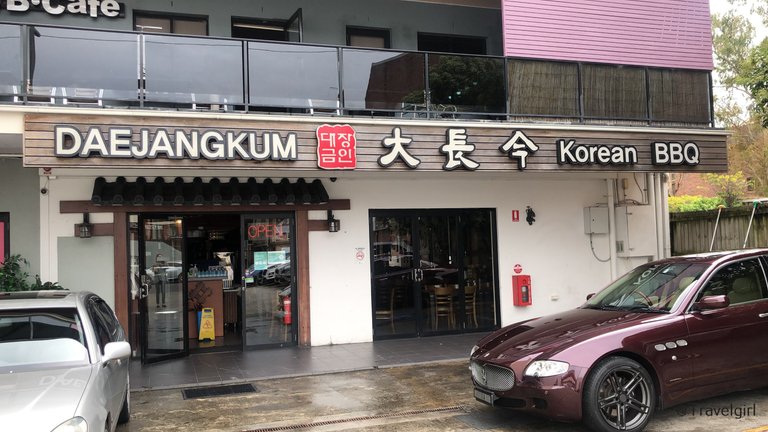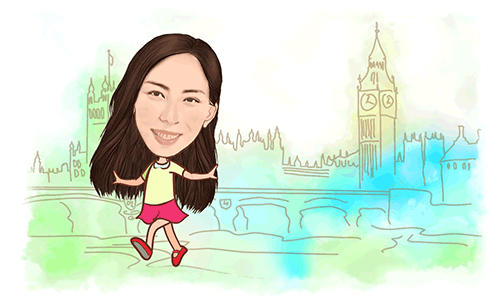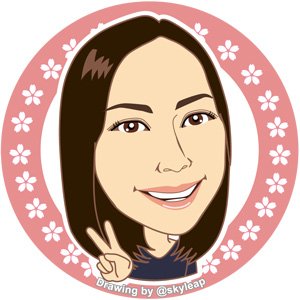 ---
Thanks for reading. If you like my post, please follow, comment and upvote me. There will be more exciting posts & destinations to come.
All photos & videos are taken by me & co in all my blogs/stories unless quoted.
---
---