Food Galore Over Christmas & Boxing Day!
Hi Everyone,
Every year over Christmas and Boxing Day, we stuff ourselves with lots of yummy food. We use this time to get together with family and friends and enjoy each other's company. Kids look forward to this occasion not only there is no school, work but also they can receive lots of presents. This year we have had more get together than last year as we had the lockdown last year and this year it seemed like everyone wanted to spend some time with the people they value. We also celebrated BB M's birthday which is around the same time so he gets double the presents!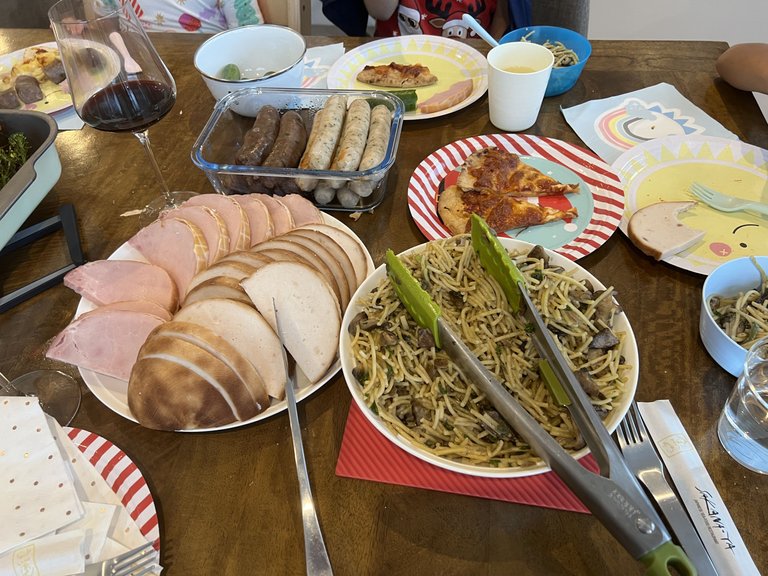 So let's start with the massive play date and Christmas party with the boy's school buddies. We haven't really had any play dates this year and the only ones have been at the parks or someone else's house for birthdays. I thought since it is the end of the year, we get all the school buddies and their siblings who we know very well and are great friends with our kids to come by for a get together. Having 9 boys in the house wasn't easy as it was raining that day so we couldn't get them outside for a run around in the garden. They all got on Roblox and had some sessions there while BB M had some Mario Cart races with his friends. I prepped lots of oven baked food which was quick and easy and some fruit. The boys had a really good time having their friends over and we can't wait to catch up with them after the new year.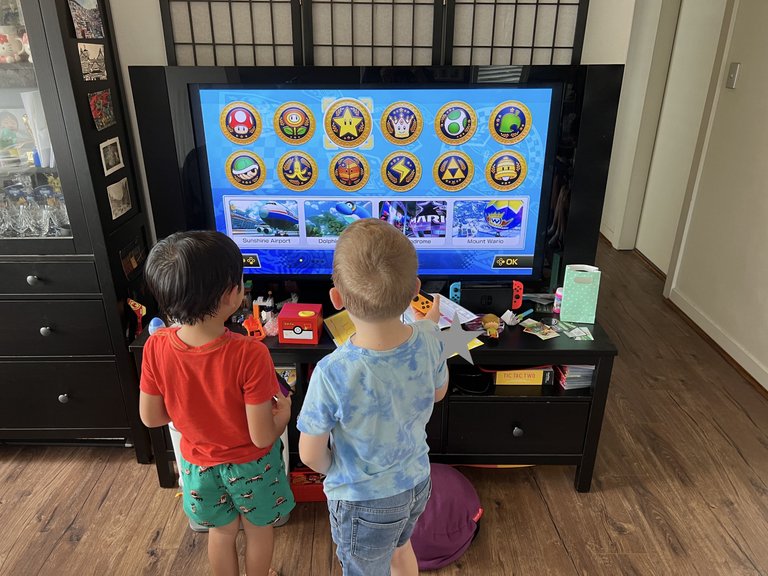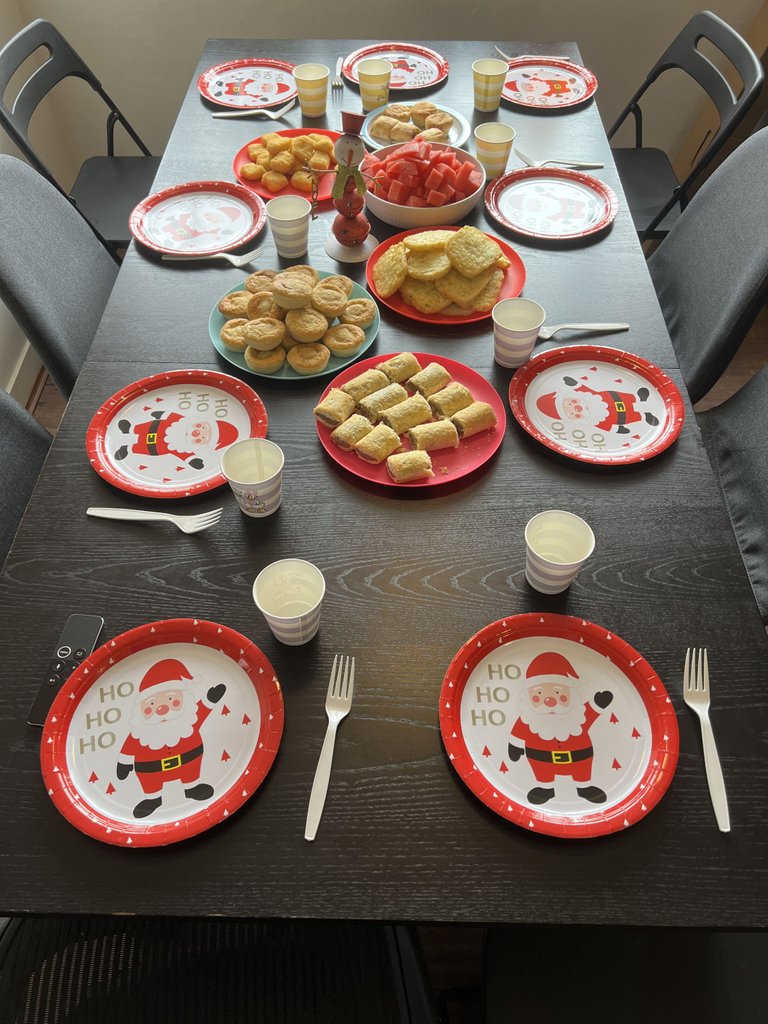 Then following a party session with our friends with lots of exchanging of presents and taking the kids to the park to get that energy out while the mums stayed at our place for some cake, tea and chatting. As the kids are older, they are able to play without much supervision and most of them have their own bikes or scooters so makes things a lot easier. Again lots of presents which will last us for awhile.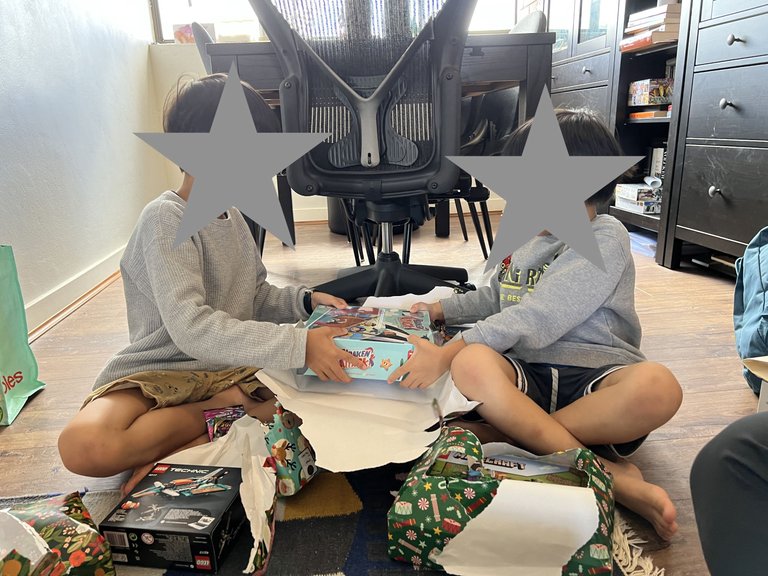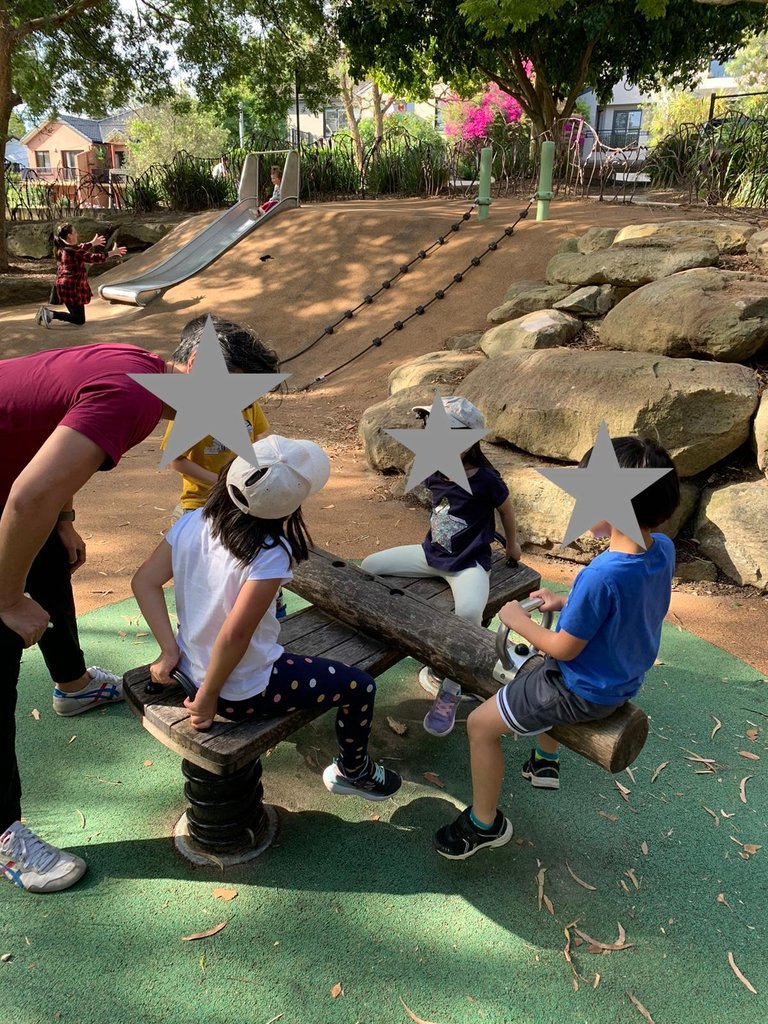 Apart from what I shared 2 days ago on Christmas day where I was at my in law's house, we had a party with my family on Boxing Day. I'm not hosting this year so we just rock up with a dish and start eating. The kids started off making some pizzas while the rest of the food is getting cooked in the kitchen. BB M loved the Christmas tree and discussed what he liked about it with his little cousin. The food was ready, another meal was served. As you can see, we had lots of food and presents over the last few days, it was a great way to end the year. Hopefully next year things will be better and better.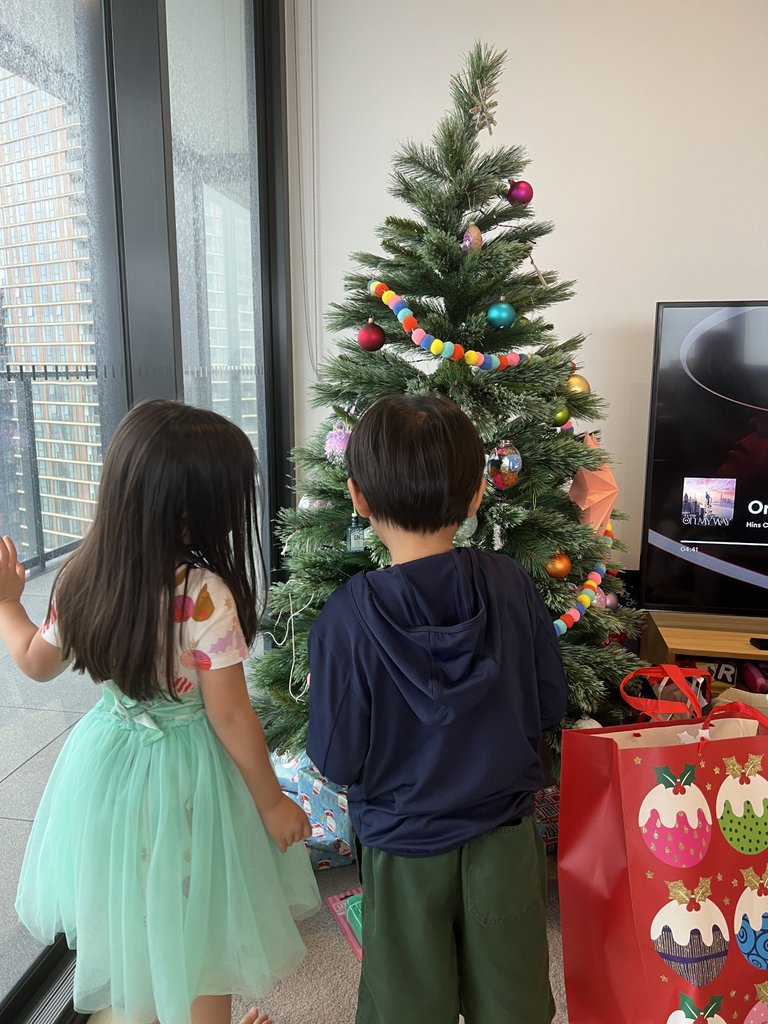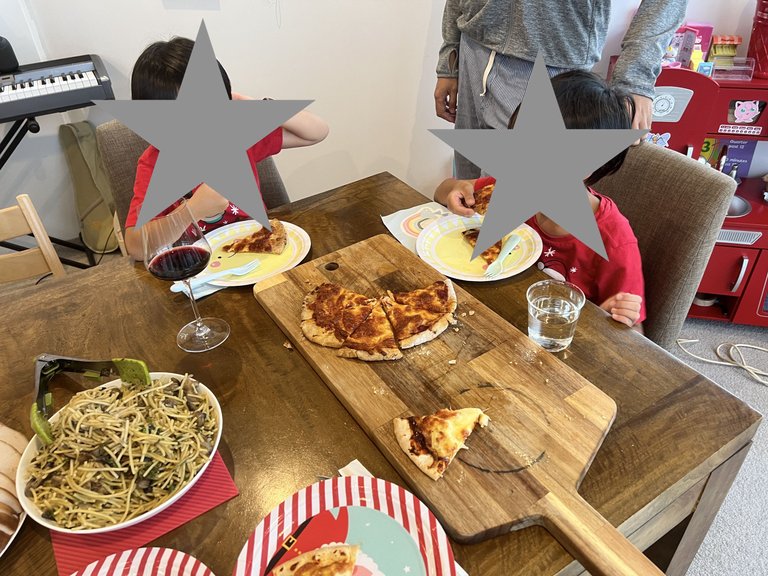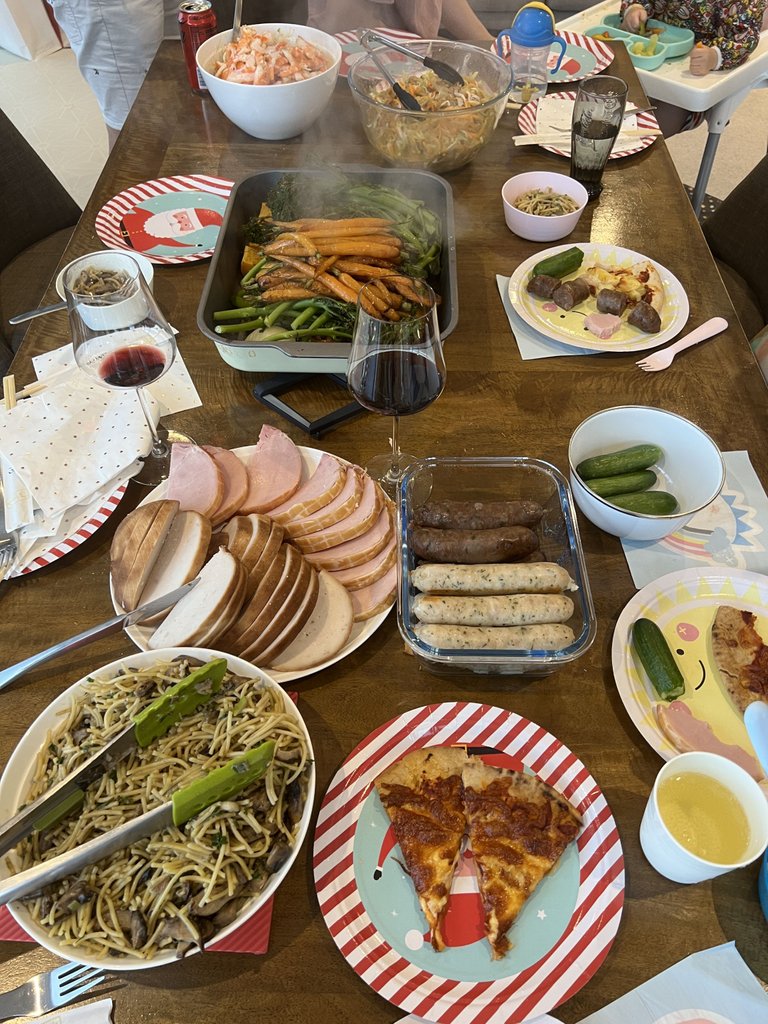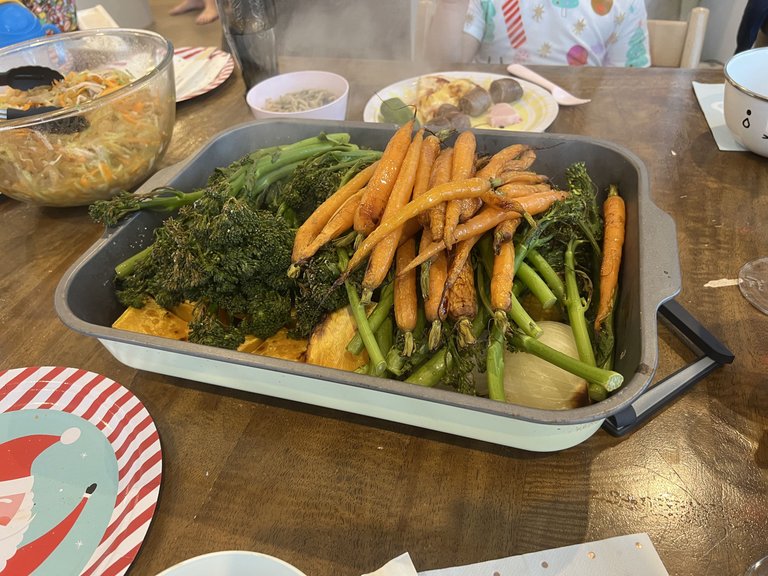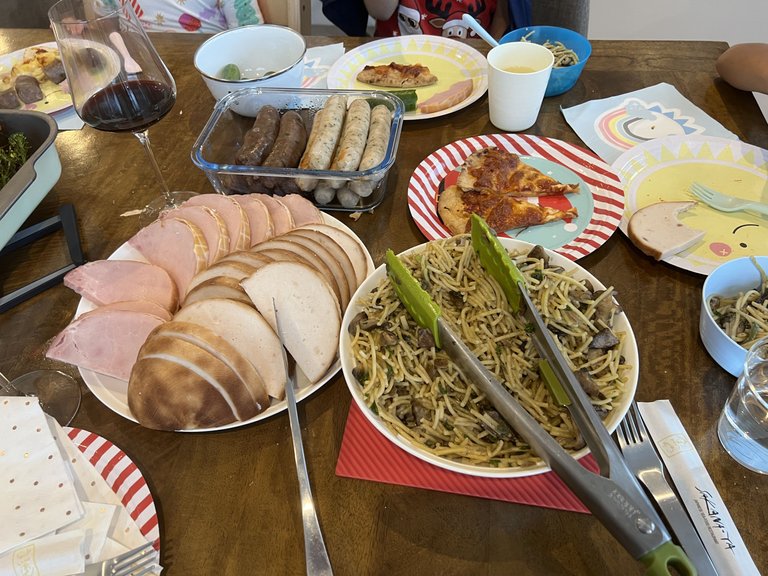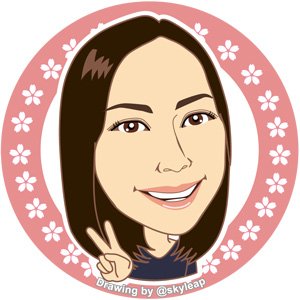 ---
Thanks for reading. If you like my post, please follow, comment and upvote me. There will be more exciting posts & destinations to come.
All photos & videos are taken by me & co in all my blogs/stories unless quoted.
---
---