Chinese New Year Treats | 準備新年全盒
Hi Everyone / 大家好,
Chinese New Year is around the corner and I am trying to get the treats box ready for the weekend. I want to change it up a bit, rather filling the box with traditional candy and treats, I will incorporate some other bits and pieces so I can keep the Chinese tradition to get the kids familiar with it but also from last years experience, we were left with so much sugar nobody ate so I don't want to waste too much.
農曆新年就快到所以今日就到雜貨店買一些糖果. 因為上年有很多糖果都吃不完所以今次就會買少量傳統糖果再加一點其他小食做一個特別的全盒.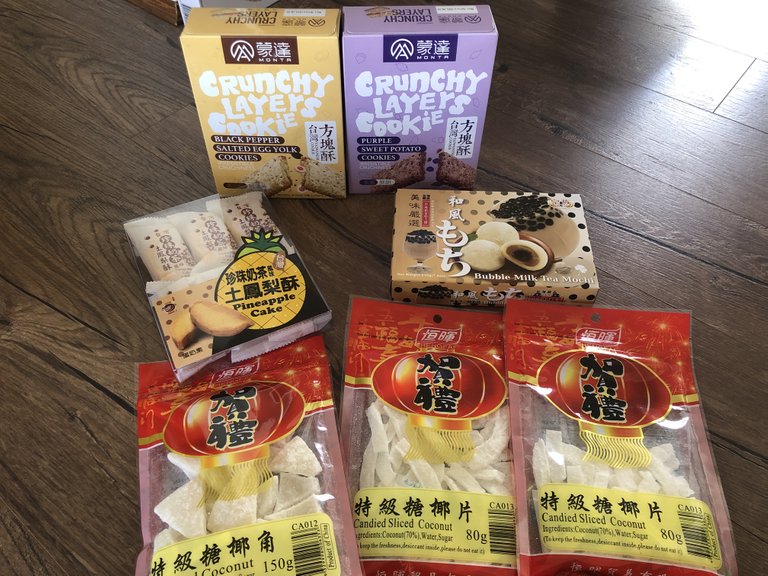 I have found a really cool grocery near out place and they import lots of things from around Asia. They just got a new shipment of snacks from Taiwan so I decided to some to try as many of them are individually packed. The bubble tea snacks are mainly for the younger people visiting and the cookies are for the older guests. I can't wait to try out the bubble tea ones as they are the "it" thing at the moment.
最近找了一間不錯的亞洲雜貨店而近期他們入了很多從台灣進口的零食.今次買了一半都是珍珠奶茶味道的零食因為最近這裏都比較受歡迎. 給老一輩的客人就會有一些不同口味的餅乾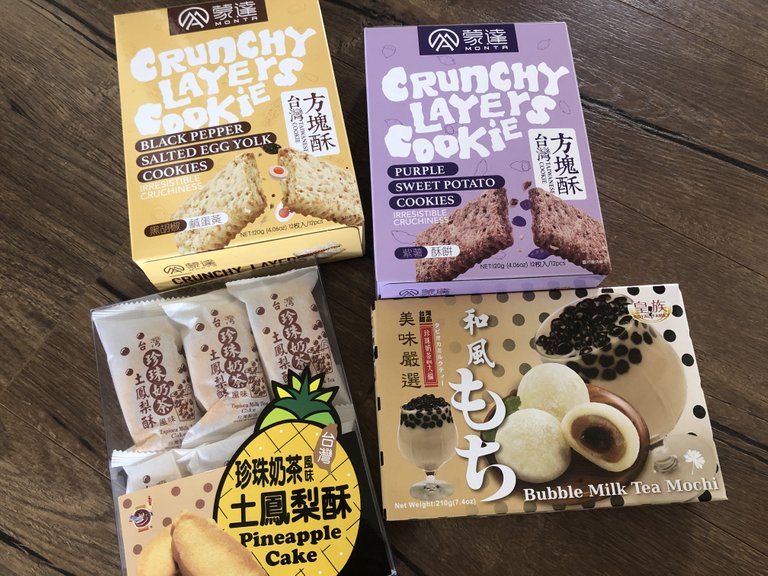 Because I bought over $50 of grocery, I was able to get some complimentary Chinese New Year banners to stick around the house. It symbolises good luck and whatever the messages written on these which are normally great messages for the year.
今天買了$50以上雜貨所以他們送了幾張揮春給我. 雖然是贈品但已經不錯, 不需要去唐人街買揮春.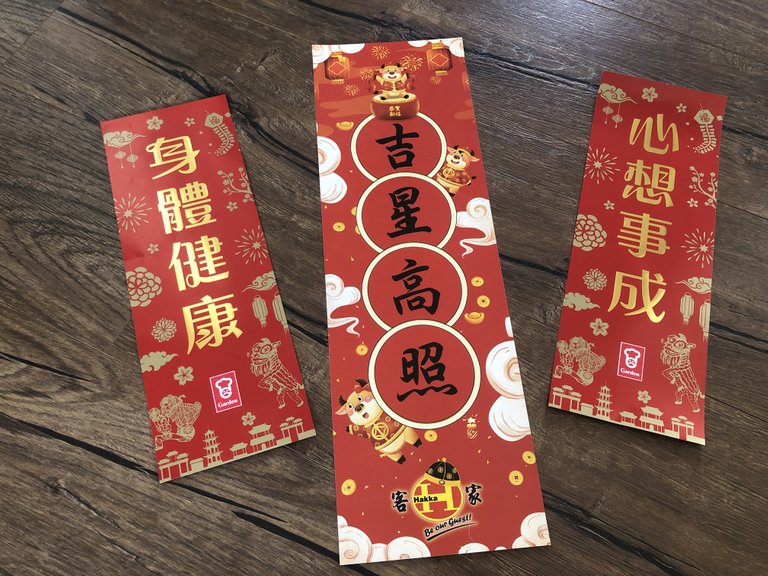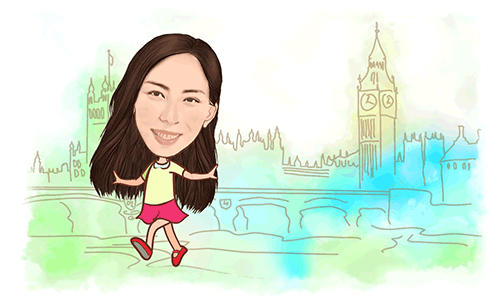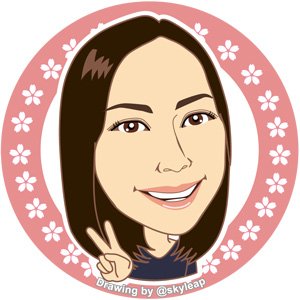 ---
Thanks for reading. If you like my post, please follow, comment and upvote me. There will be more exciting posts & destinations to come.
All photos & videos are taken by me & co in all my blogs/stories unless quoted.
---
---