Cheapest & Best Coffee In Town~
Hi Everyone,
I'm not a coffee drinker but I hear about it all the time as hubby loves his coffee once in awhile. He normally makes cold brew at home with his favourite beans (and also something for him to do) or he would try different can coffees we get from Japanese and Korean stores as we find the coffees and milk teas from these two countries tend to taste pretty good too. Recently we visited the new Coles Local with lots of new features normal Coles supermarket doesn't offer including fresh mochi and macaroons, refillable shampoo/conditioner station and their in house coffee machine with special coffee beans from different roasters.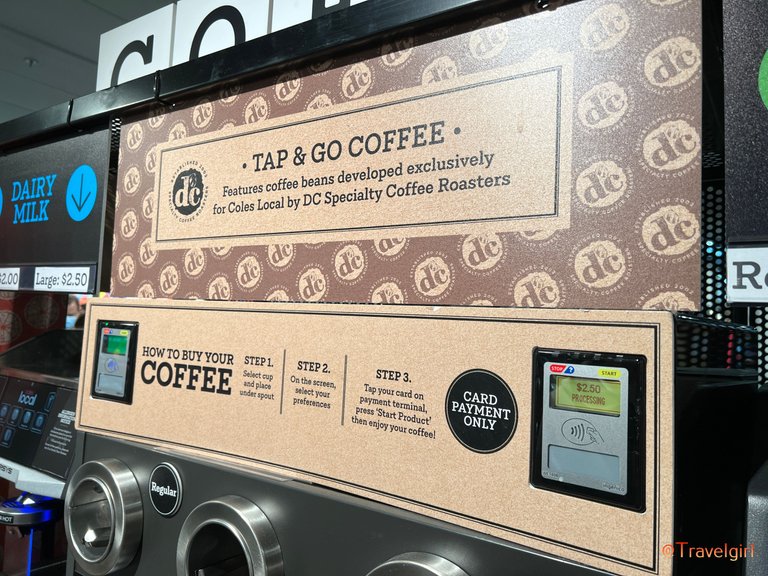 Why would you think I want to write about this machine. It's because you can get high quality coffee for a low price. Hubby doesn't normally drink full cream milk so he normally would walk past these machines but he saw there was an option for almond or soy milk and the best part is there is no extra charge on top of it. Normally, soy or almond milk costs an extra 50-80c extra at other eateries. But if you still want normal dairy milk, you can also but via another machines. Two cup sizes to choose from and again not huge to break the bank.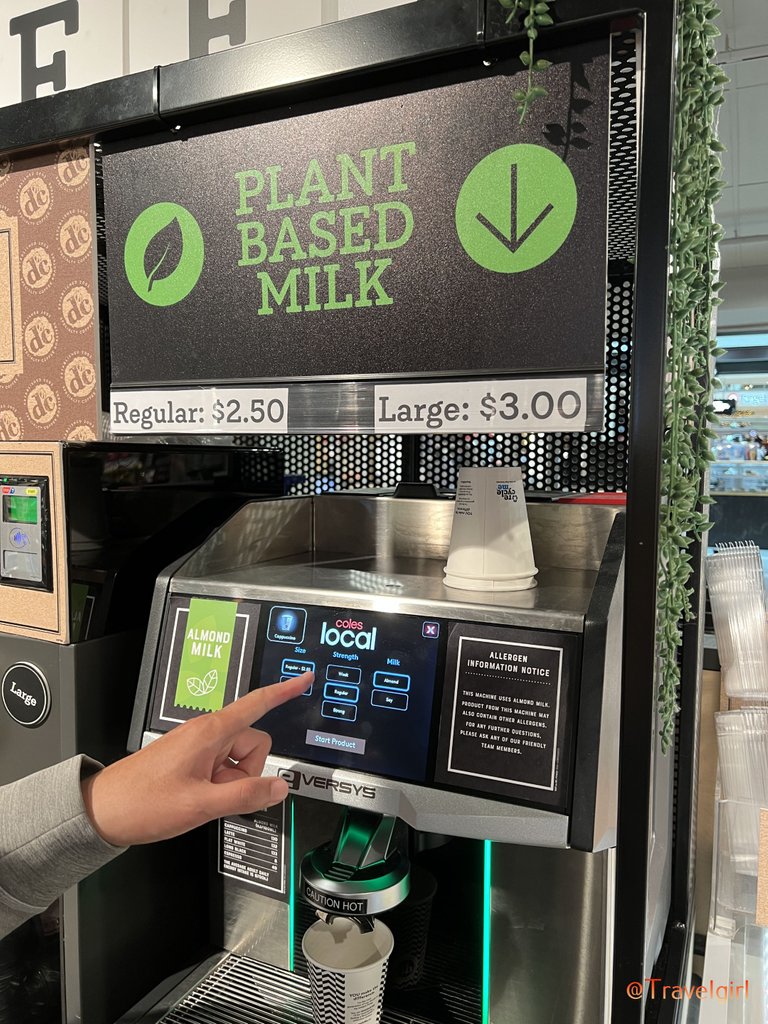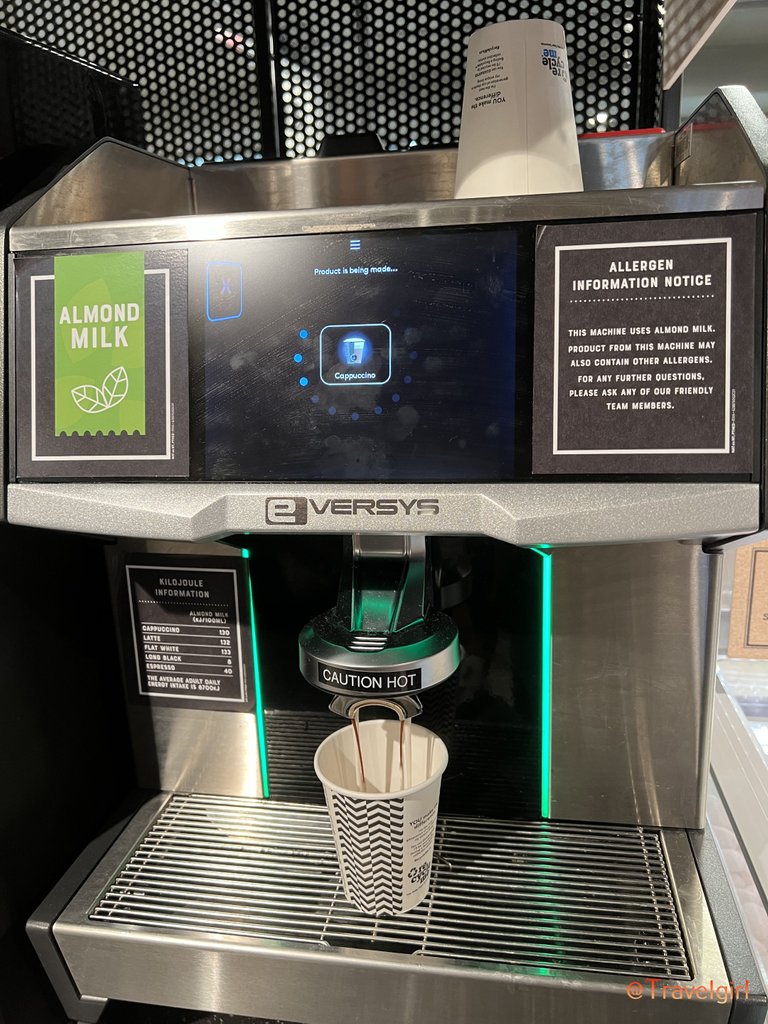 The only thing in the supermarket that is pre-paid is this coffee machine. You just tap and go rather than pay at the counter just like all the other goods you buy from the supermarket which makes is super quick and easier for those who wants to get the coffee and go rather than line up. The other bits and pieces like sugar etc, nothing fancy. Hubby said taste of this coffee is way better than many cafes around us and with that price, it really comes up on top. Unfortunately there aren't many Coles Local around us but if you do come across one, go and give it a try.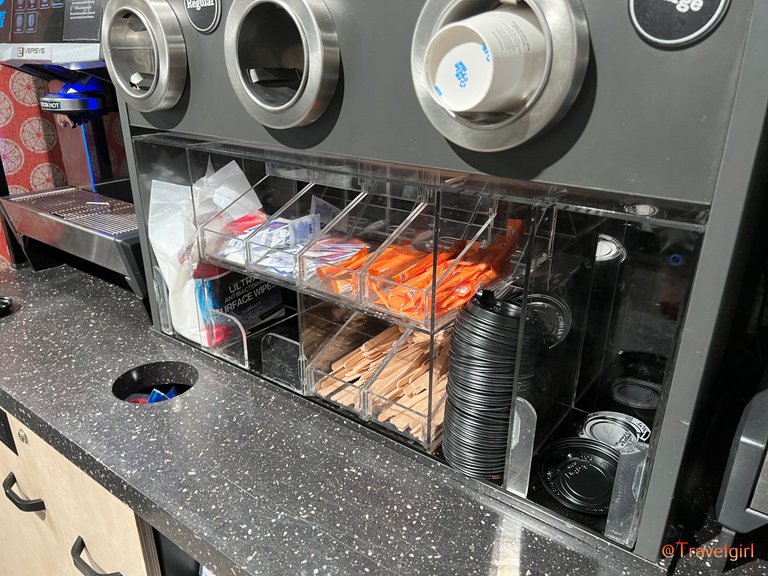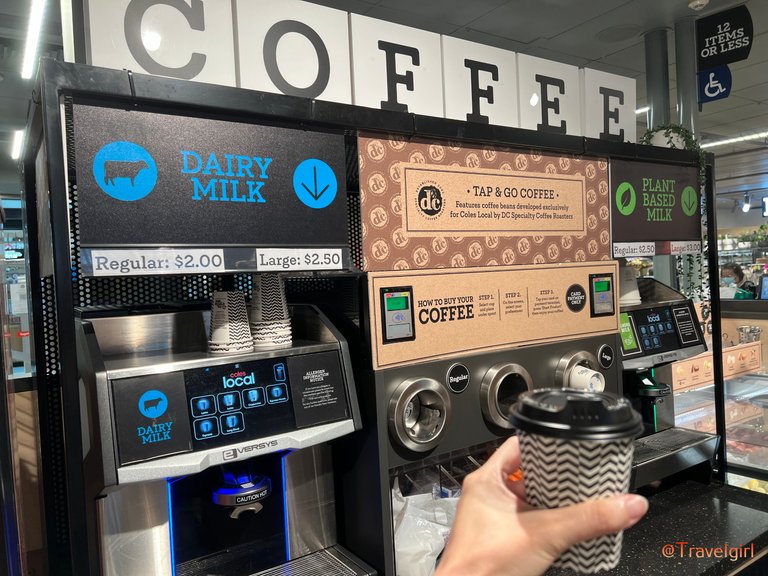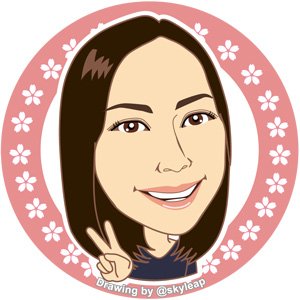 ---
Thanks for reading. If you like my post, please follow, comment and upvote me. There will be more exciting posts & destinations to come.
All photos & videos are taken by me & co in all my blogs/stories unless quoted.
---
---