Cat Cafe Mocha @ Harajuku, Japan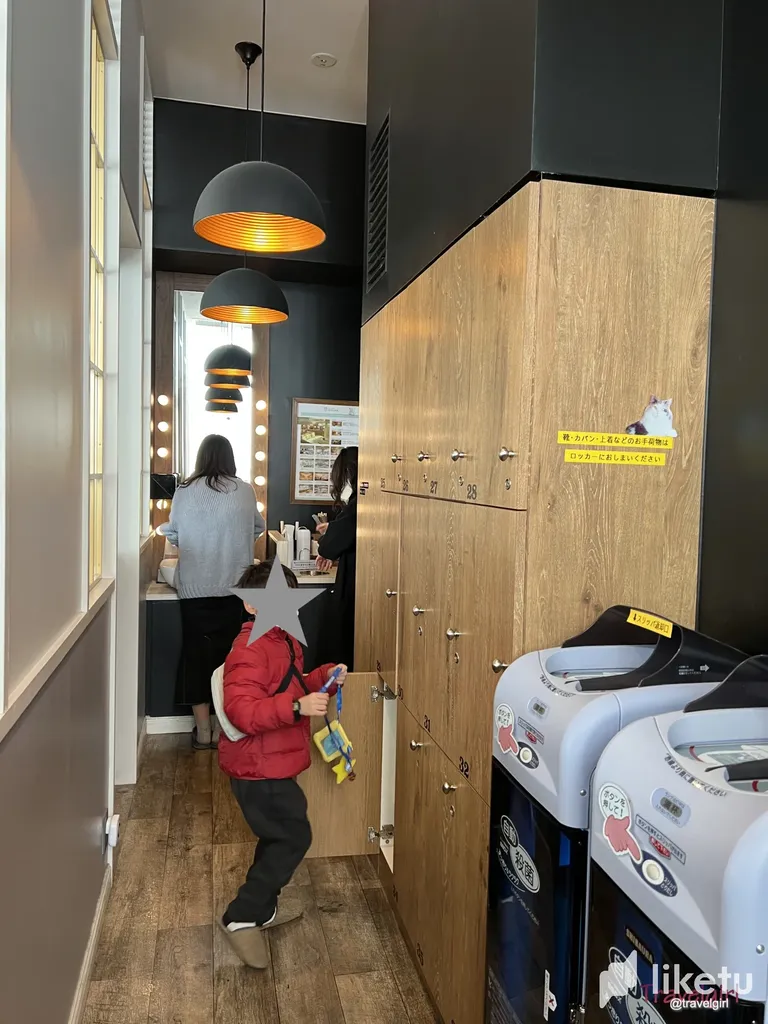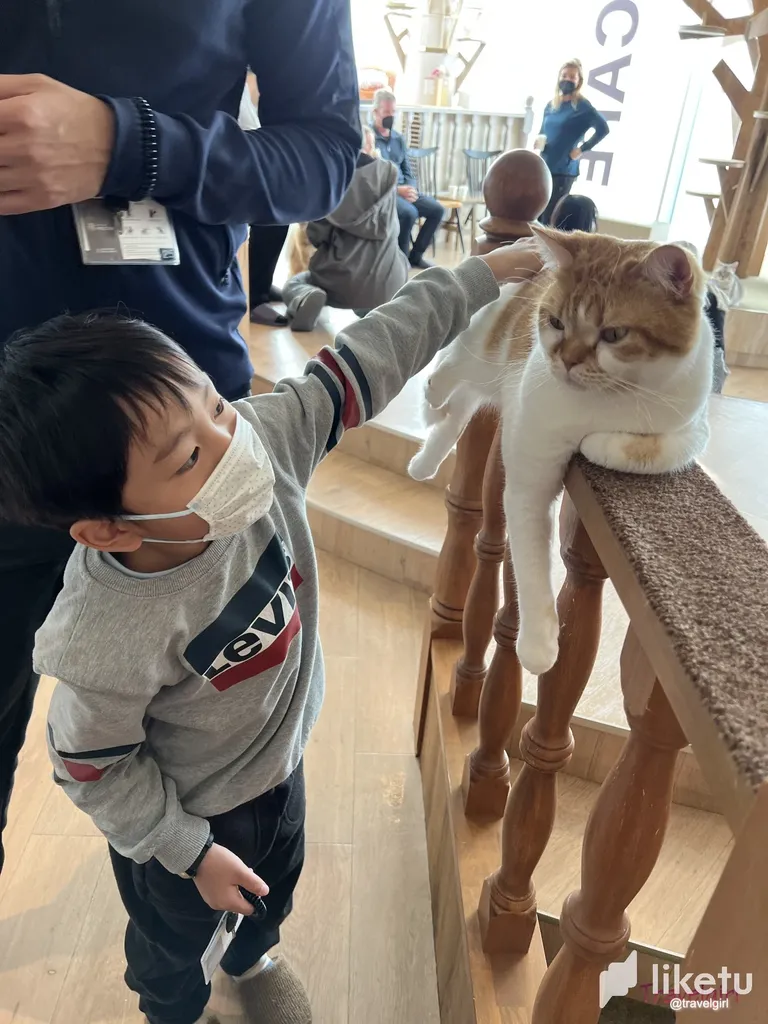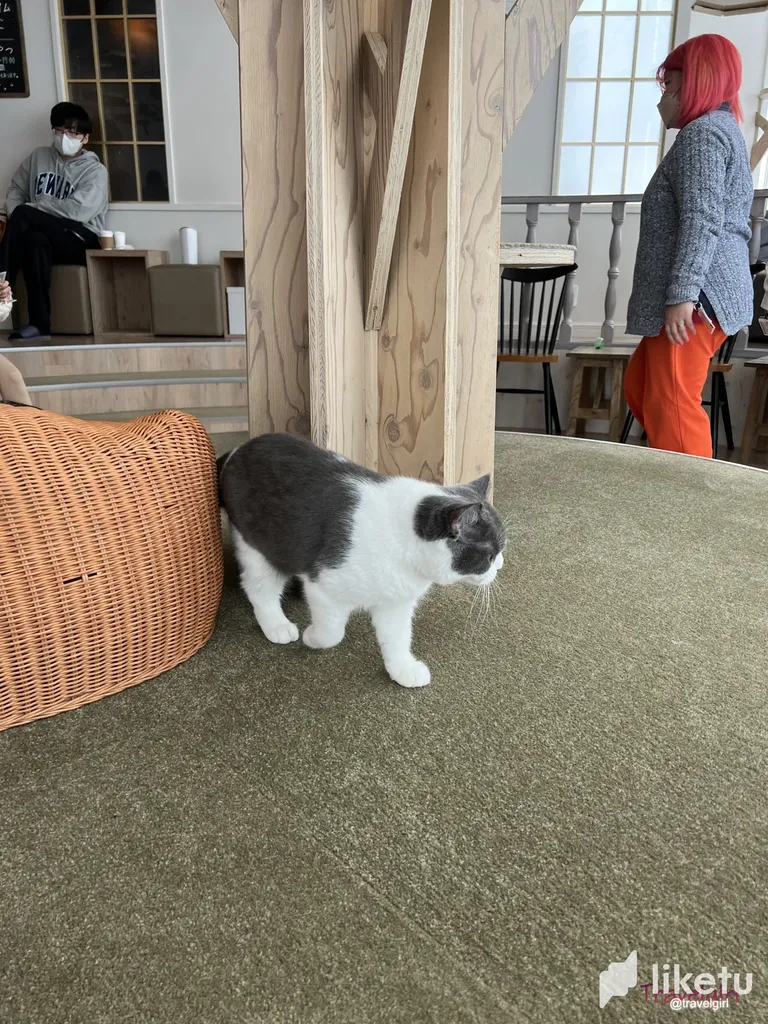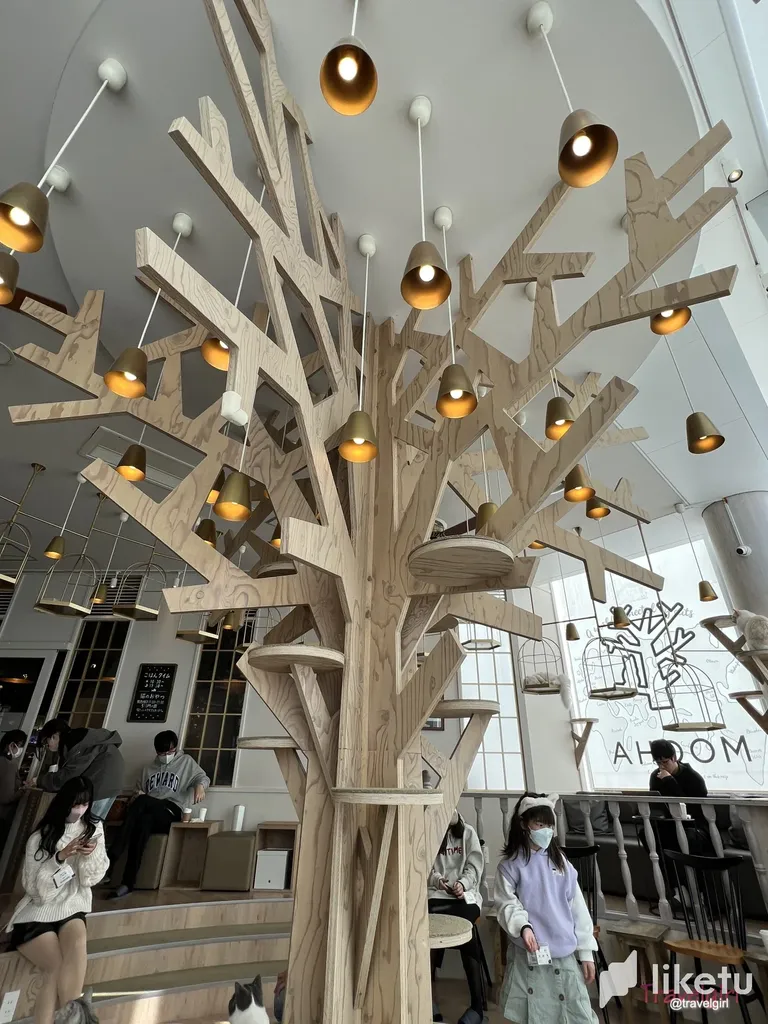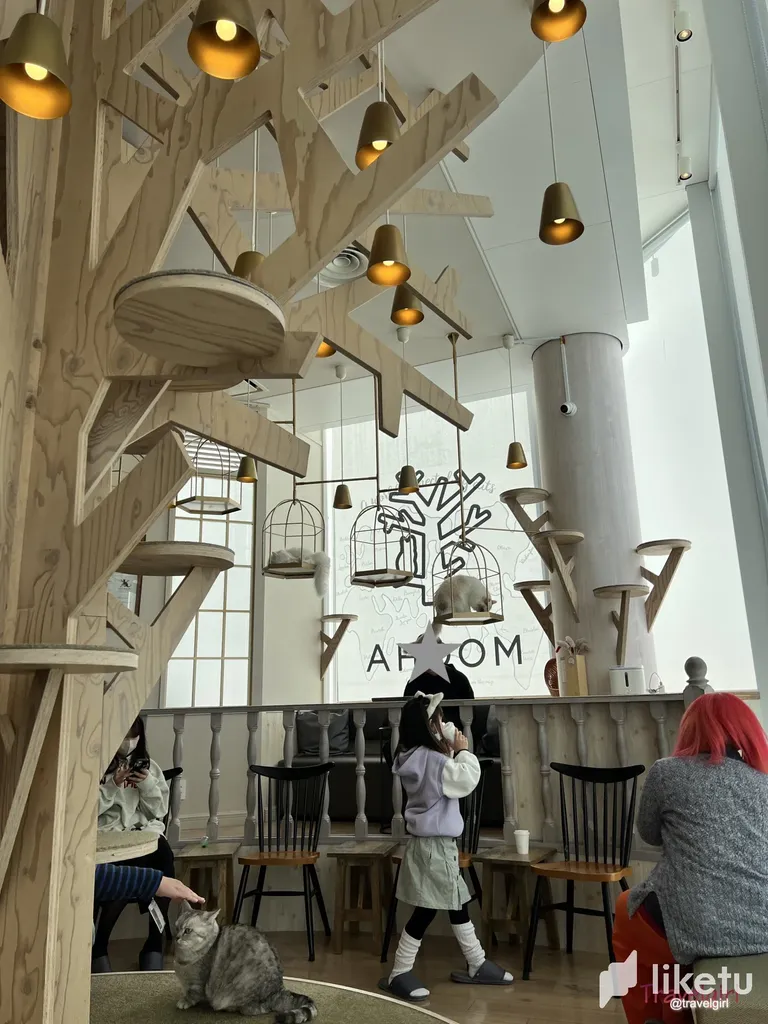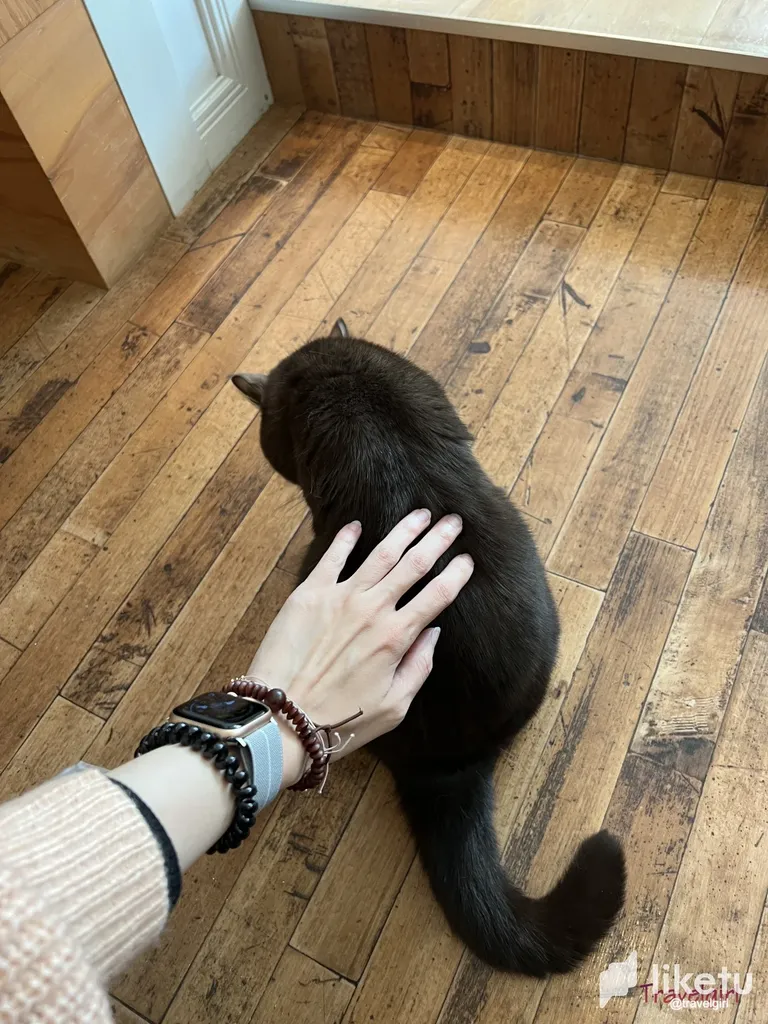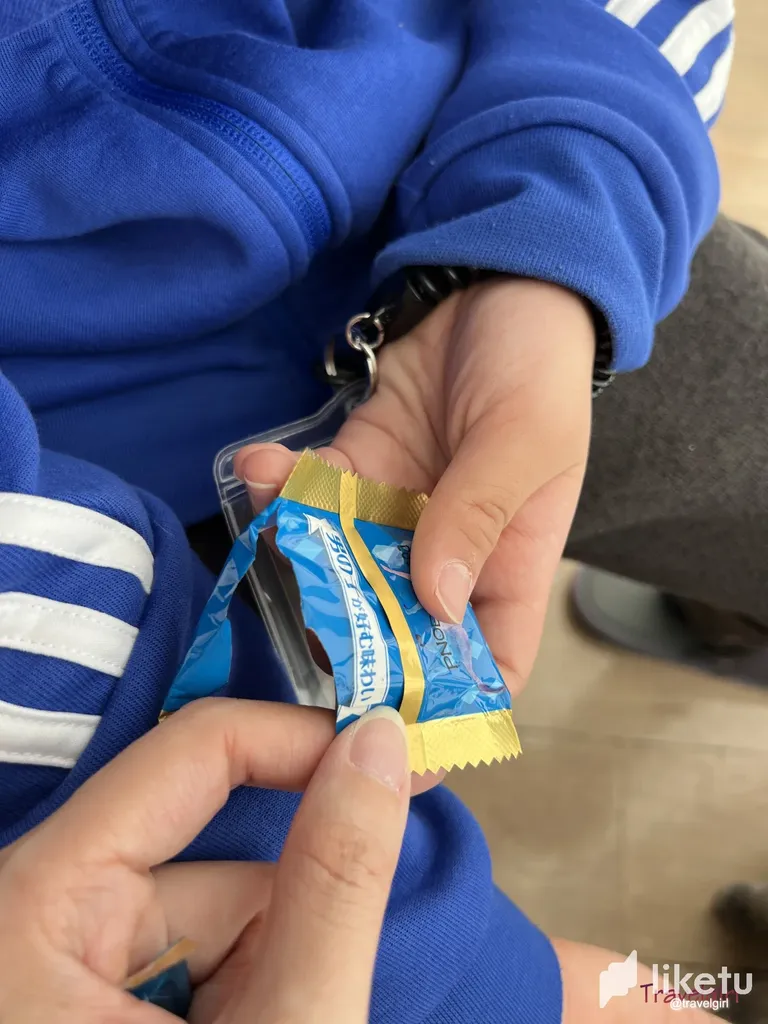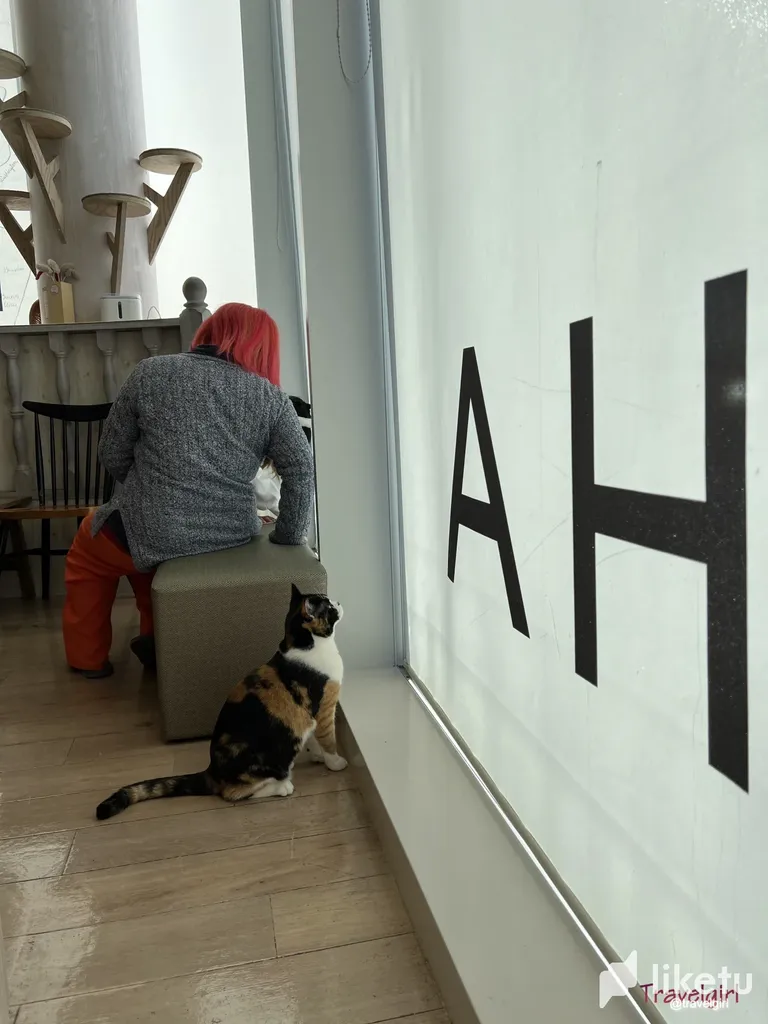 Hi Everyone,
One of the things we enjoy in Japan is finding a nice cafe after a long walk. Another option we have taken up recently is to visit cat cafes which are a huge hit in Japan. Animal theme cafes have been very popular in the last few years with ones dedicated to birds, owls, reptiles, rabbits, cats, and so on. This time we chose a cat cafe at Harajuku after we visited a shrine nearby called Cat Cafe Mocha just across from the station. BB M has been asking to visit one all the time but we never found one around us when we are tired but this time we found it.
There was a 1 price entry fee for anyone over 6 years old and it starts from 980 yen for 30 minutes. For every 10 minutes over, another 200 yen is added on with a maximum of 2750 yen charged (plus taxes on top). The price includes a locker, all the manga you can read, and drinks. That is pretty steep for 30 minutes considering there are 4 of us so that is already $50AUD right there. Our little man really wanted it so I guess there is no turning back.
There were a few rules to follow and once we agree, we get a tag and then get assigned to our locker to put our bags and shoes inside. Once BB M was in, he found his first cat target. Gosh, these cats look lazy and fat, literally was my first thought on them! I guess they are so used to being fed so well by visitors and patted all the time. We noticed they don't come to you unless you get them a treat so we ended up getting some cat food and instantly, our kids were well-loved by these furry friends. The cat food comes in a small packet so there aren't too many bits or you could order a cat dessert from the cafe which the staff could get from the fridge.
The venue wasn't very big so it does feel a little busy at times but everyone was very courteous to take turns playing with these cute fur balls. One thing to keep note of is the duration you are staying there. Once you have fun and enjoy your fur balls, the time starts ticking and they will charge the fees by checking the band on your arm. Other than the venue being a little bit too small and the high price, we really had a good time. For someone like me who isn't really huge fan of cats, I really enjoyed these fur balls around me. BB M and BB E had such a great time they wanted to go to another cat cafe again so I guess we will have to find another opportunity when we are in Japan again.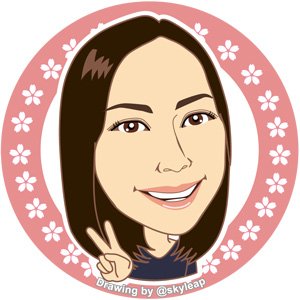 ---
Thanks for reading. If you like my post, please follow, comment and upvote me. There will be more exciting posts & destinations to come.
All photos & videos are taken by me & co in all my blogs/stories unless quoted.
---
For the best experience view this post on Liketu
---
---