Bought My First Batch of Chaos Legions Packs In The Presale~
Hi Everyone,
When the announcement was made for Chaos Legion came out, I knew I would be short making a big purchase during the presale. Before the announcement was made, I had a target pack I can buy using money from other small investments projects but knowing there is a voucher system involved, all those plans have been thrown out the window. So my target definitely have reduced but I haven't given up. With the pretty shiny promo card on offer for every 50 packs plus any purchases over 100 packs in one go you get a bonus, I have to draw up a new plan. The plan currently is buy my first 100 pack to get at least 2 promo cards, 10% bonus packs (10 packs) and take advantage of the 300 airdrop points for each pack to get more SPS.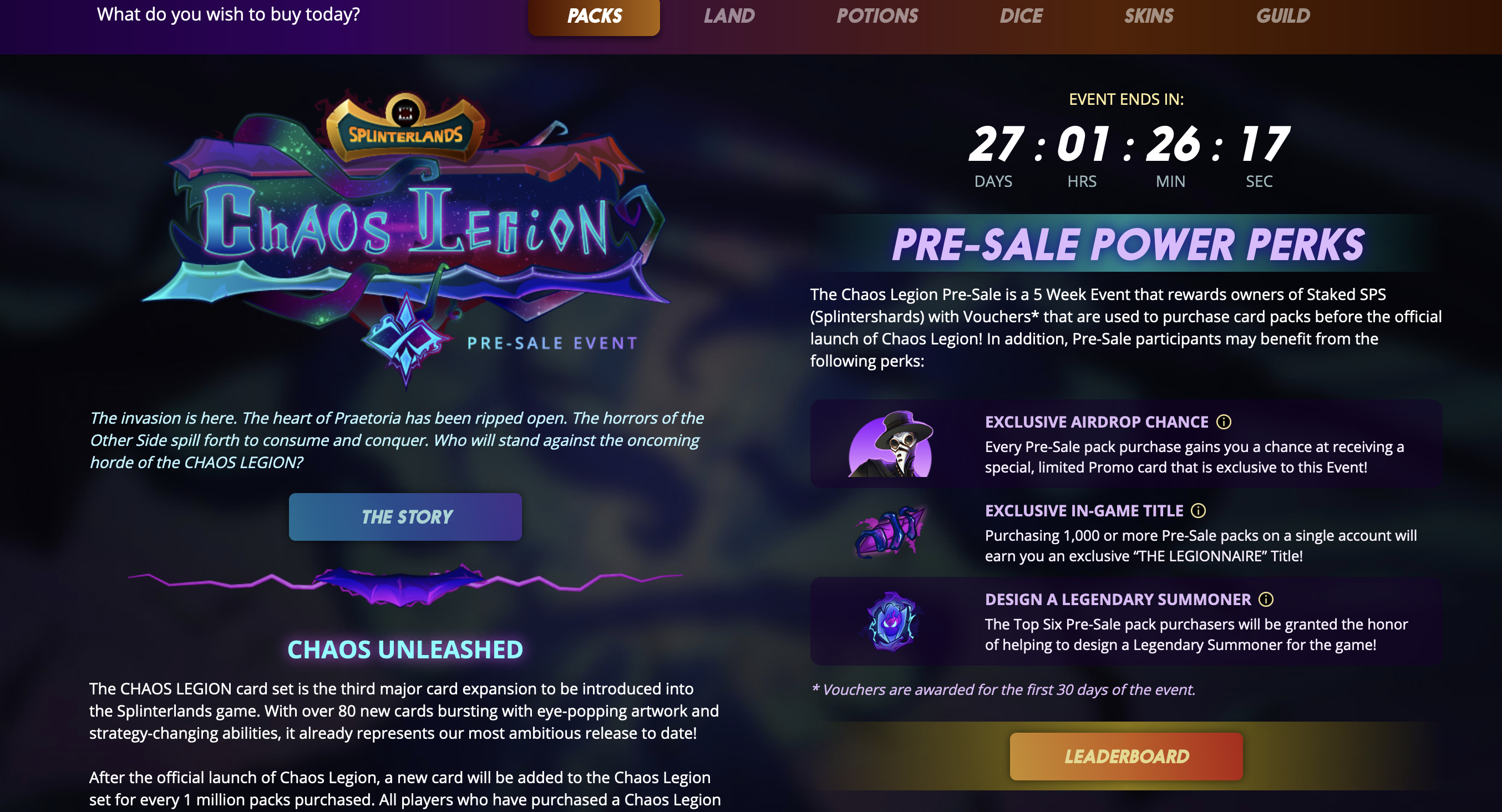 There was also another dilemma, if I had paid for my purchase with SPS, I would have received another 10% discount on my purchase but I decided not to and pay using my credits instead. Thanks to the Hive pump earlier in the month, I was able to get some credits in preparation for the pack purchases and now I can take advantage of this and no need to use any of my valuable SPS. I did notice that if I decide to use the remaining vouchers I have, the discount still applies for the additional numbers but I decided to stop at 100 for now and see how I go with the rest of the campaign.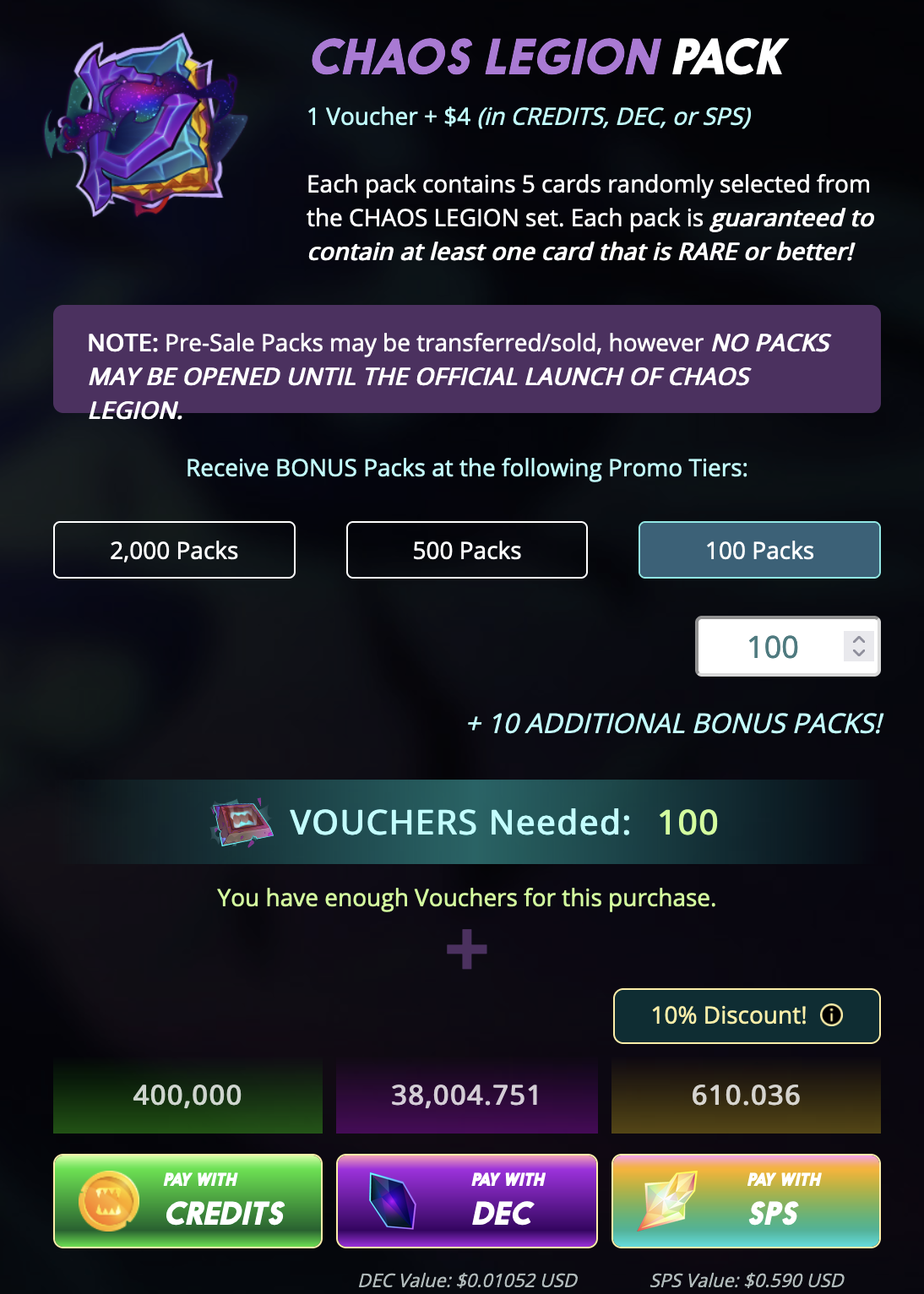 After confirming all information and finally decided to use my credit to buy the packs, I can confirm my purchase. I could have used my DEC but they are the best to hold at the moment to get airdrops so again it was a no brainer to use credits since I got them at a good price. Although I didn't catch the highest moment to get my credit, I still got a nice deal and I'm glad I did that so I am still ahead. Ok, time to confirm! Boom! Just like that, 110 packs safely under my name. At the time of purchase, I was placed top 100 user with number of packs and I have 2 promo cards under my belt. Remember the last Kickstarter campaign, I joined and got some Chain Golem so hopefully I won't regret this purchase rather than waiting for general sale which you can get packs for $4, just no promo card.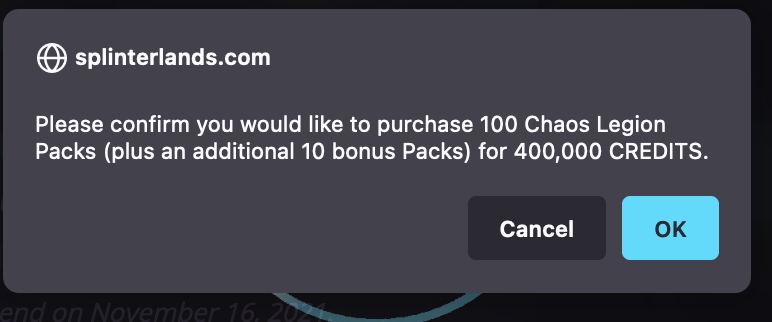 We are nearly 1/3 way of the voucher campaign, let's see how the vouchers are going. The price at the time of writing is just over $15 which is pretty good considering more tickets are out there. I anticipate the prices of the vouchers will go much higher towards the end of the presale as everyone is trying to get their hands on some last minute purchases. I am still not sure if I will buy more packs or sell the rest of the tickets but at this stage, I will be holding, the promo card is still too good to pass up. What are your plans with your Splinterlands vouchers?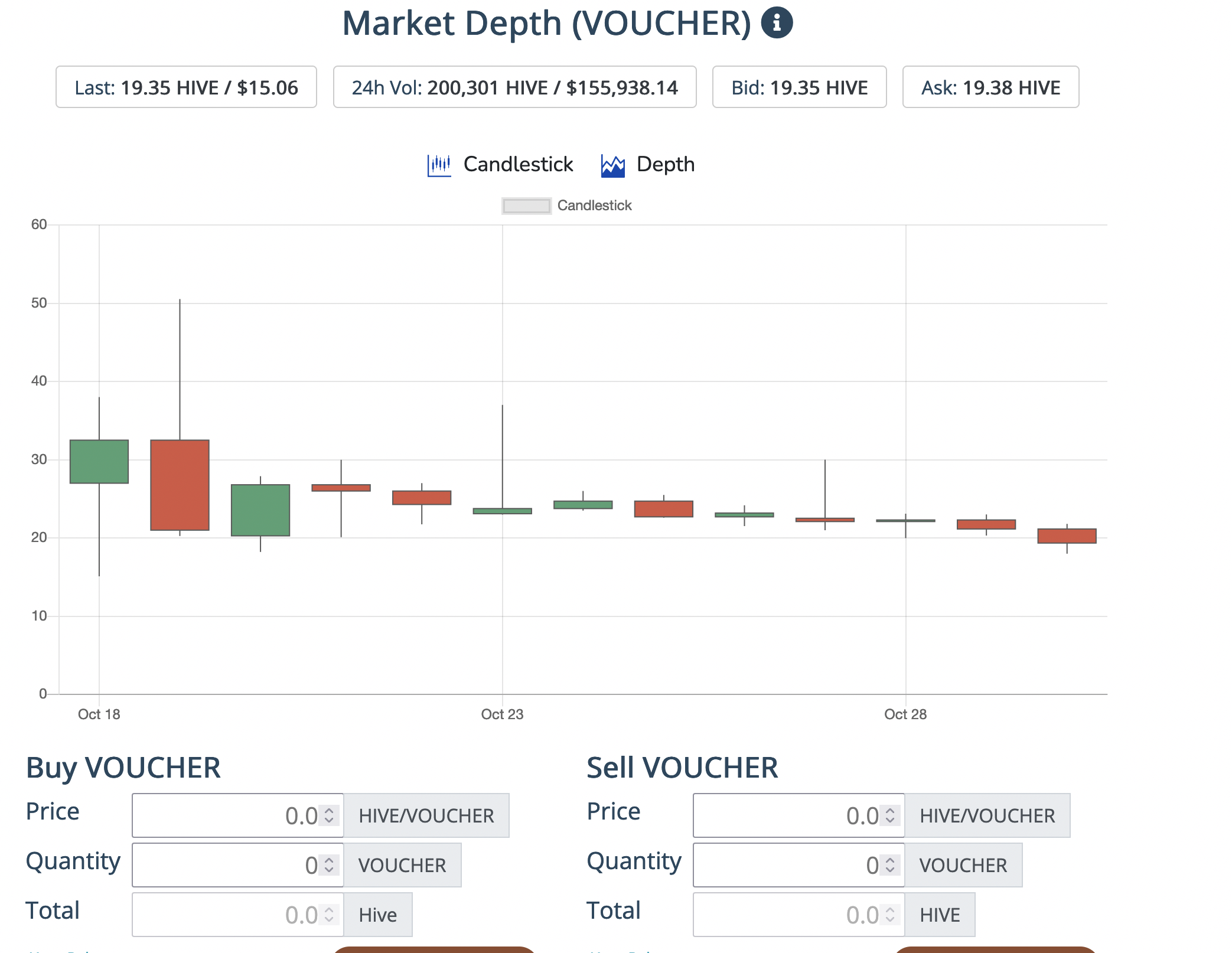 Source - Splinterlands.com & Hive-engine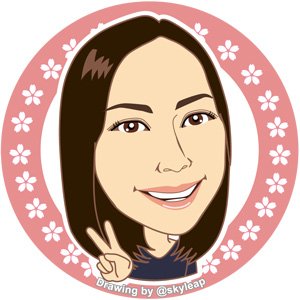 ---
Thanks for reading. If you like my post, please follow, comment and upvote me. There will be more exciting posts & destinations to come.
All photos & videos are taken by me & co in all my blogs/stories unless quoted.
Posted Using LeoFinance Beta
---
---