Birthday Weekend For Baby E
Hi Everyone,
What a busy week! Baby E (I should stop calling him baby as I still remember when I started Hive over 3 years ago he was a tiny little toddler) is turning 6 and we had two parties organised for him. He missed out on a massive party last year due to COVID so this year we are hoping to make it up for him and try to have as many people celebrating his birthday with him as possible. Unfortunately the weather in Sydney this weekend has been very wet with a rare once in a 100 year rainfall, our plans of having the party outdoors in the garden needs to change quickly and have everyone back indoors at our place. Our place internally isn't very big so the though of having 2 parties back to back on the weekend already got me worried how we could manage. Baby E have expressed he wanted a Beyblade party as it is currently the "IT" thing and these Beyblades are flying off the shelves at our toy stores.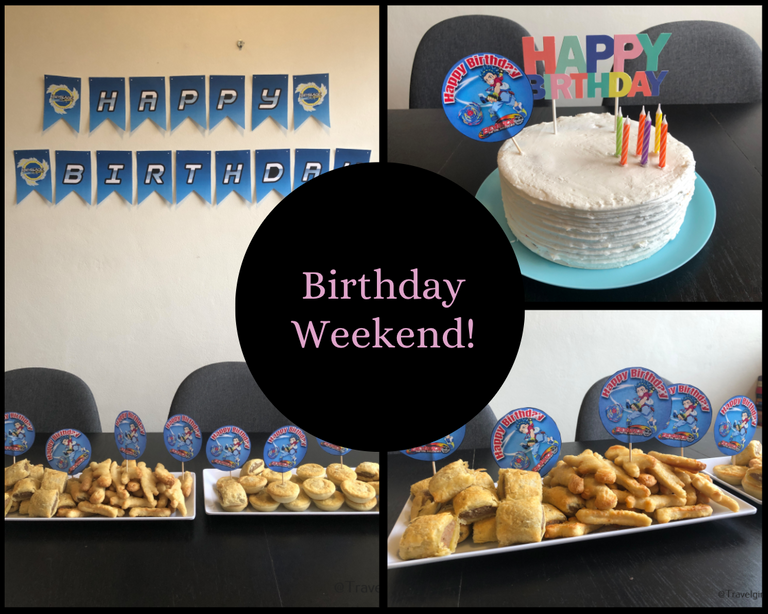 Rather than make it a full decorated Beyblade party as I don't want to start a tradition they get a massive decorated birthday, I decided do something small enough to make it count. We got some Beyblade bunting cutout and some food toppers and I started cutting them when the kids gone to bed the night before. It wasn't a hard job, just time consuming cutting all those paper toppers.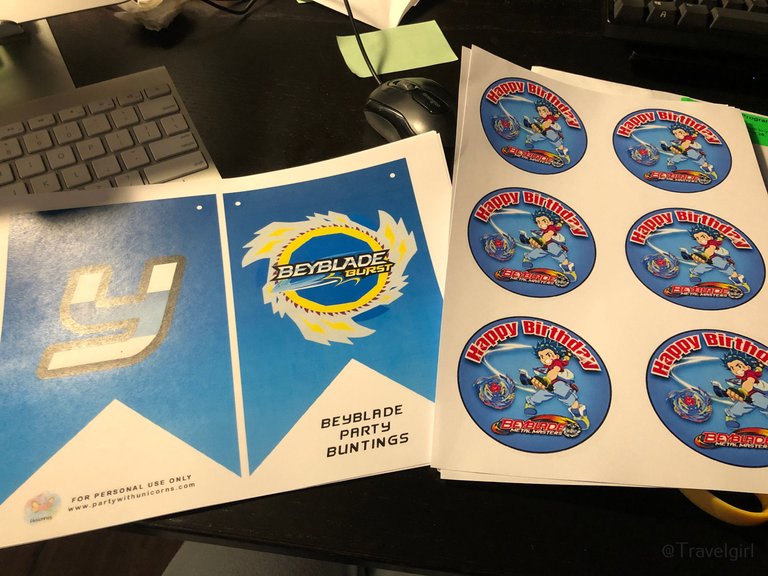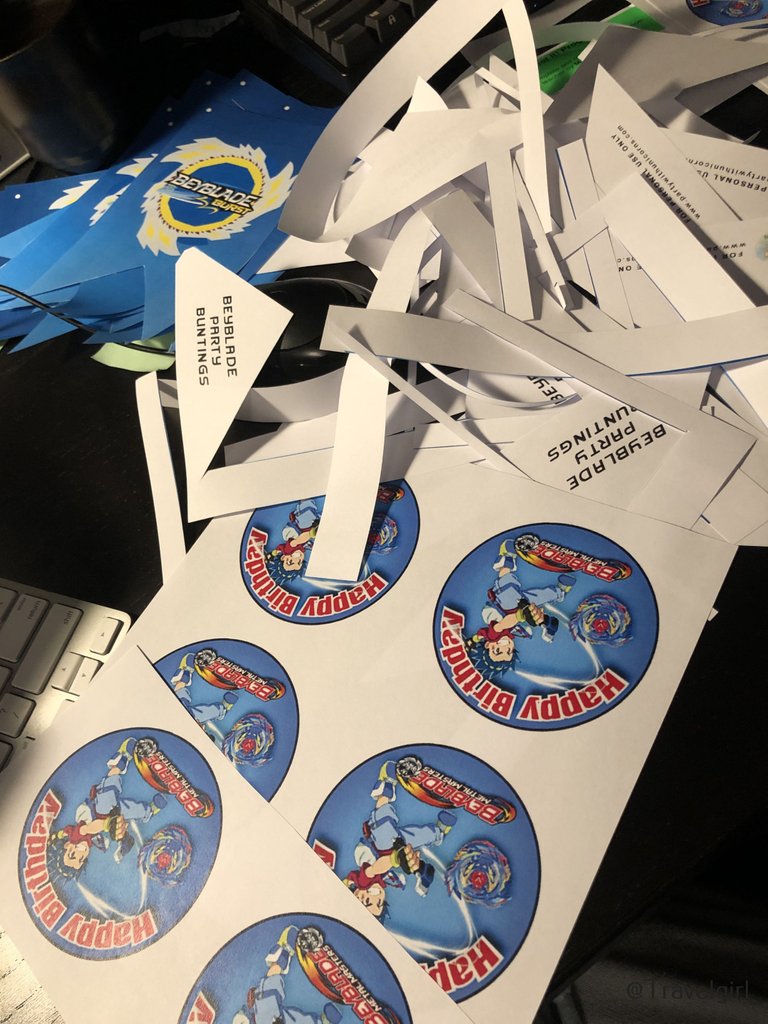 The first birthday party on Saturday was an easy one as they were friends from our uni group and the kids have played with each other since they were babies. No dramas what so ever, just the weather wasn't nice on the day. Yesterday the big party day and we had 10 boys at our place. All of them except for 1 have been to our place before so they know us and our place well. Must of the boys are in Baby E's class or soccer group so they all know each other and most important of all, they are all Beyblade fanatics. They all sounded like an expert and played Beyblades for the 2 hours at the party!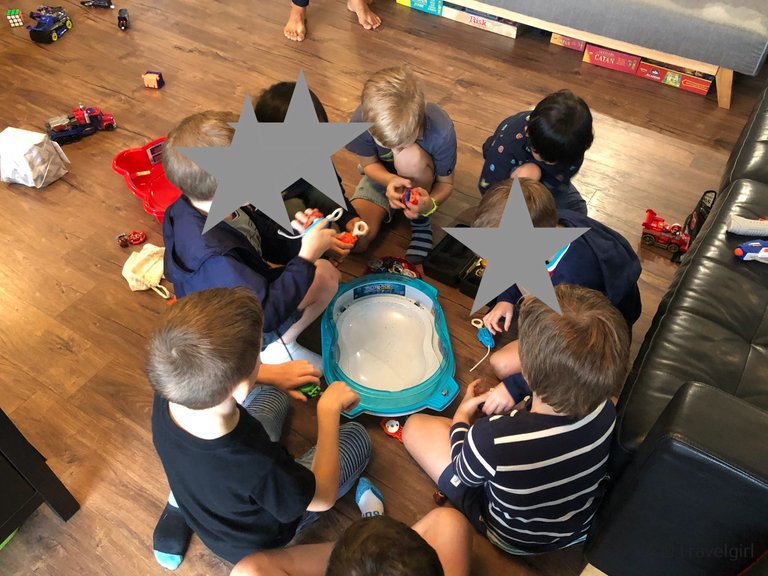 While the kids were entertaining themselves, I prepped some party food. I love party food myself so I got a whole bunch of party pies, sausage rolls and dinosaur chicken nuggets. I also bought some chicken sauces but seemed like a lot already so I thought I'll leave them in the fridge. The bunting was set up but we decided to stick them to the wall instead as it looked better. The food toppers were great with the kids spotting it straight away!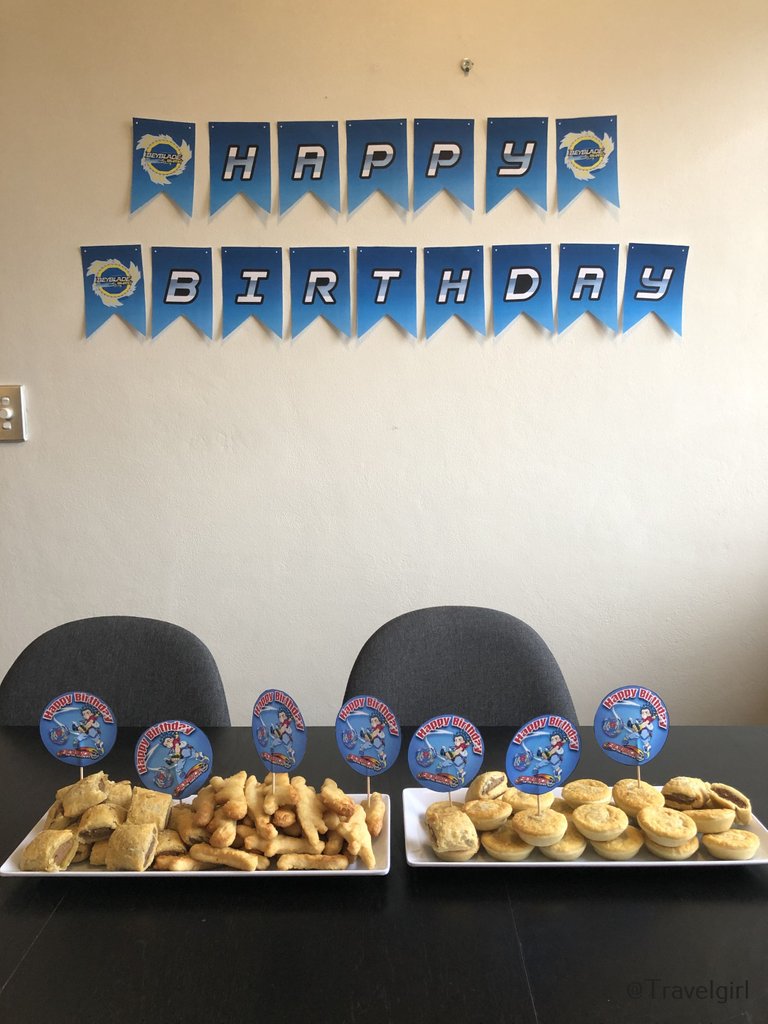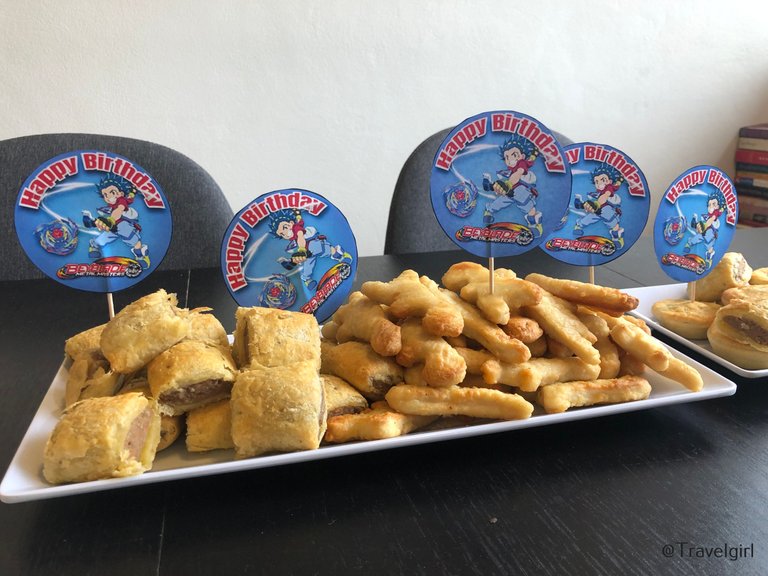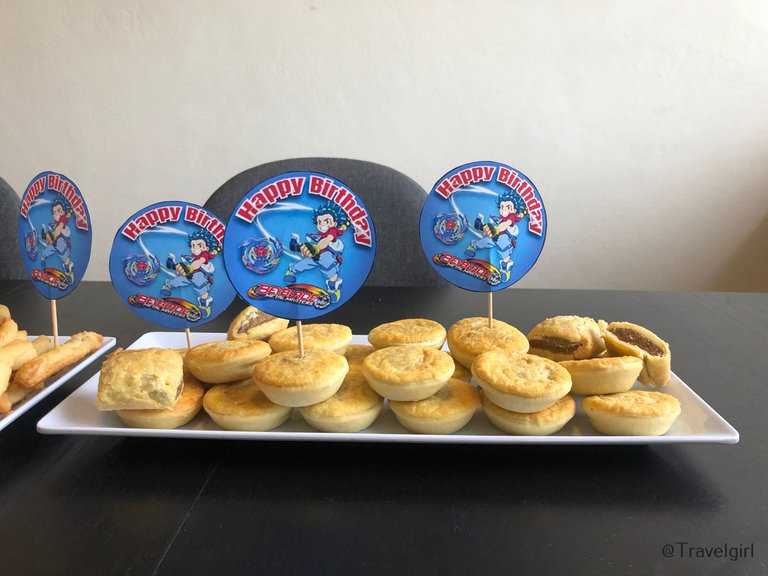 For the birthday cake, I couldn't get a Beyblade themed cake so I bought a rainbow cake from the supermarket (these are soooo yummmmmmyy) and added some cute toppers to make it a DIY style Beyblade cake. Baby E was super impressed and his friends were so jealous he can have something so cool (success!!). The biggest win was that his friends loved the cakes andd most of them had seconds. I knew this cake would be a winner because I love it myself. After 2 hours of hosting the party, it was all over. Nobody wanted to leave when their parents came to pick them up so we had the parents stay for awhile until the kids were ready to go. All the kids were so well mannered, polite and luckily no dramas with so many boys under the same roof. As some parents said to us, we were brave to host the party but I told them I was glad we did as everyone was so well behaved I'm glad Baby E made so many good friends.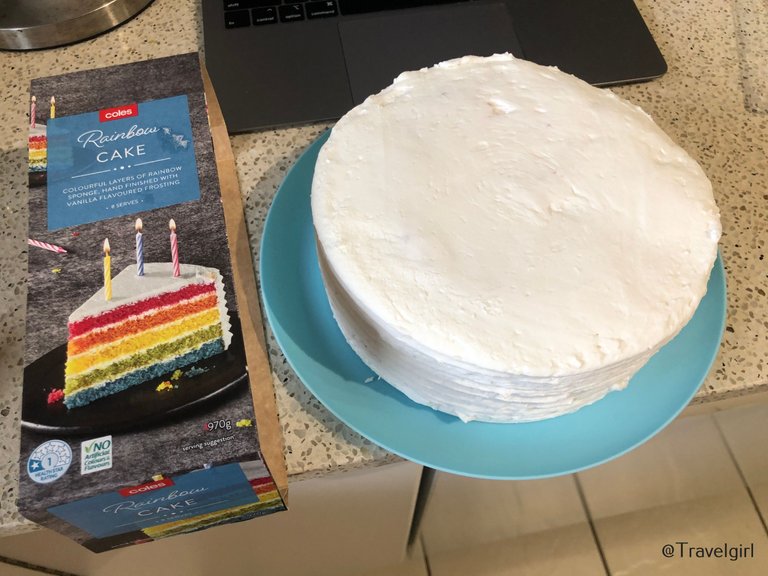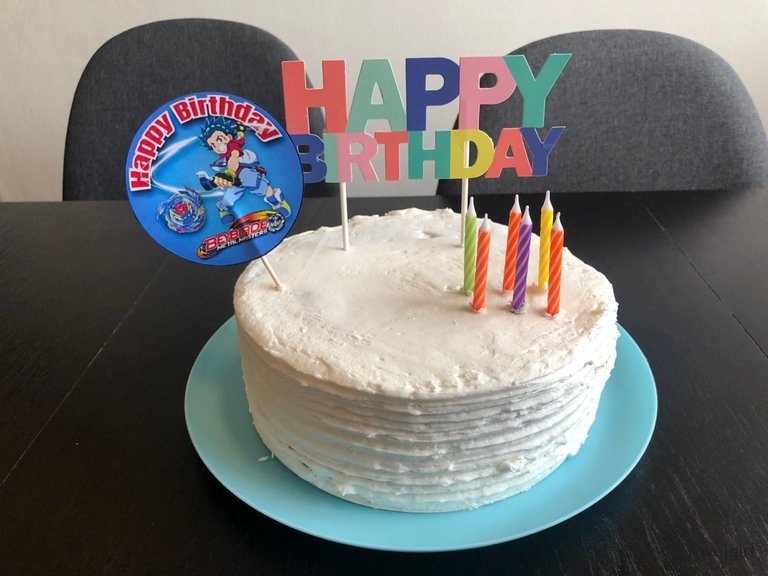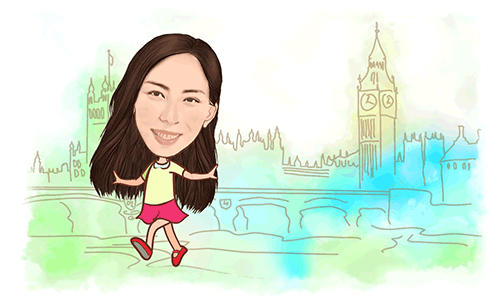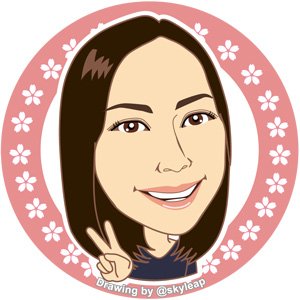 ---
Thanks for reading. If you like my post, please follow, comment and upvote me. There will be more exciting posts & destinations to come.
All photos & videos are taken by me & co in all my blogs/stories unless quoted.
---
---