A Visit To Willoughby Park Playground @ Willoughby, Australia
Hi Everyone,
Our kids are finally sick of the parks around us and the surrounding ones so we started to venture out to find other ones to keep them entertained. We came across Willoughby Park as we heard there is a large oval and kids friend bike path so we decided to check it out. There were lots of off street parking for free so it was perfect for families who want to turn up for a day out with a picnic and enough space for the kids to run around.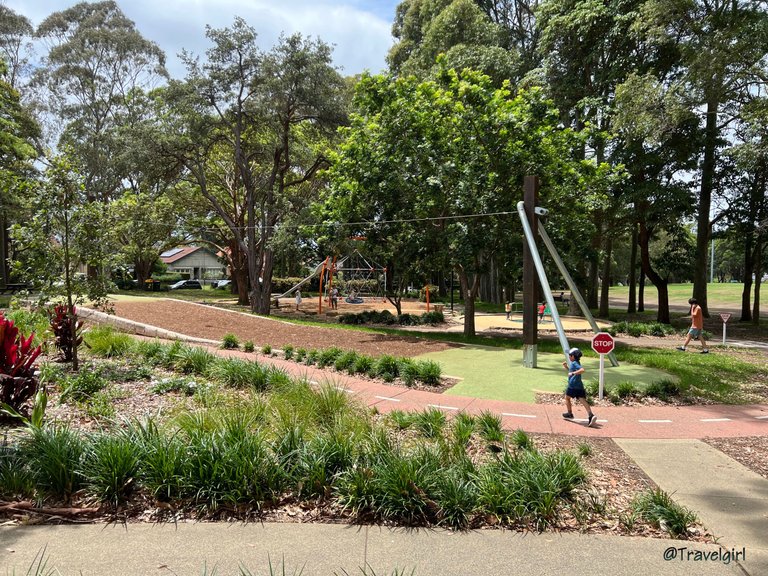 The park is definitely larger than the ones we have been to closer to home so there were plenty of running space and large equipment for everyone. There were a number of equipment around the park so the kids can space themselves out. All equipment are well maintained and there are ones suitable for all ages. Our kids are only 18 months apart but they both at different levels of climbing/challenges so it is the perfect park for them so they don't get bored easily. The best part about this park is they have zip line. It does get a bit hard for the little ones like BB M so he might need some assistance but after a few goes, he became an expert (he as no fear what so ever). The day we were there was on a weekday so not many kids were there but we can imagine it will get pretty busy on the weekends.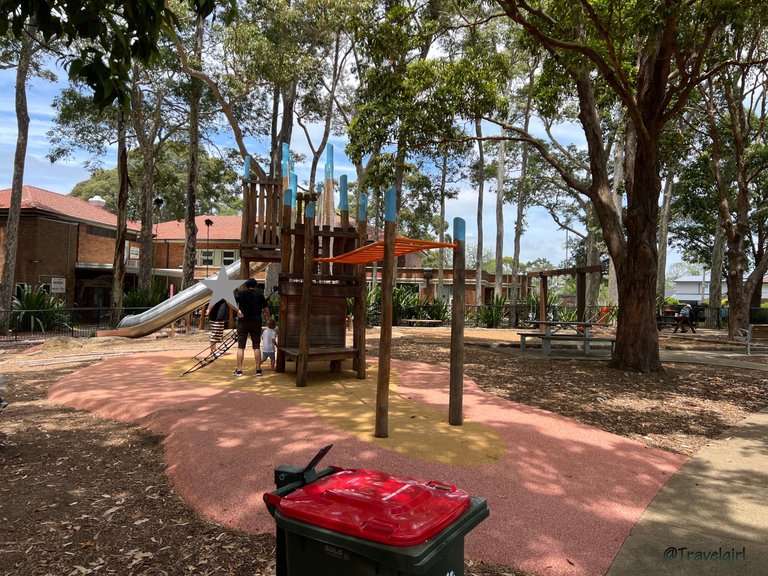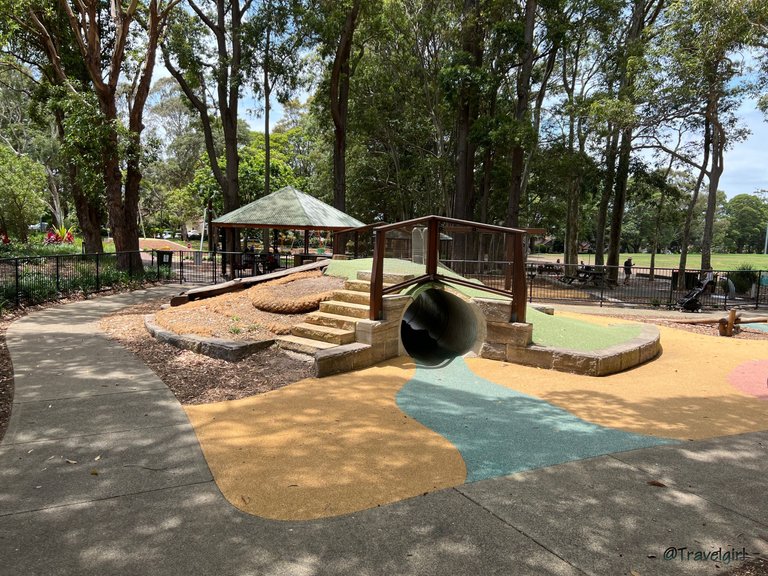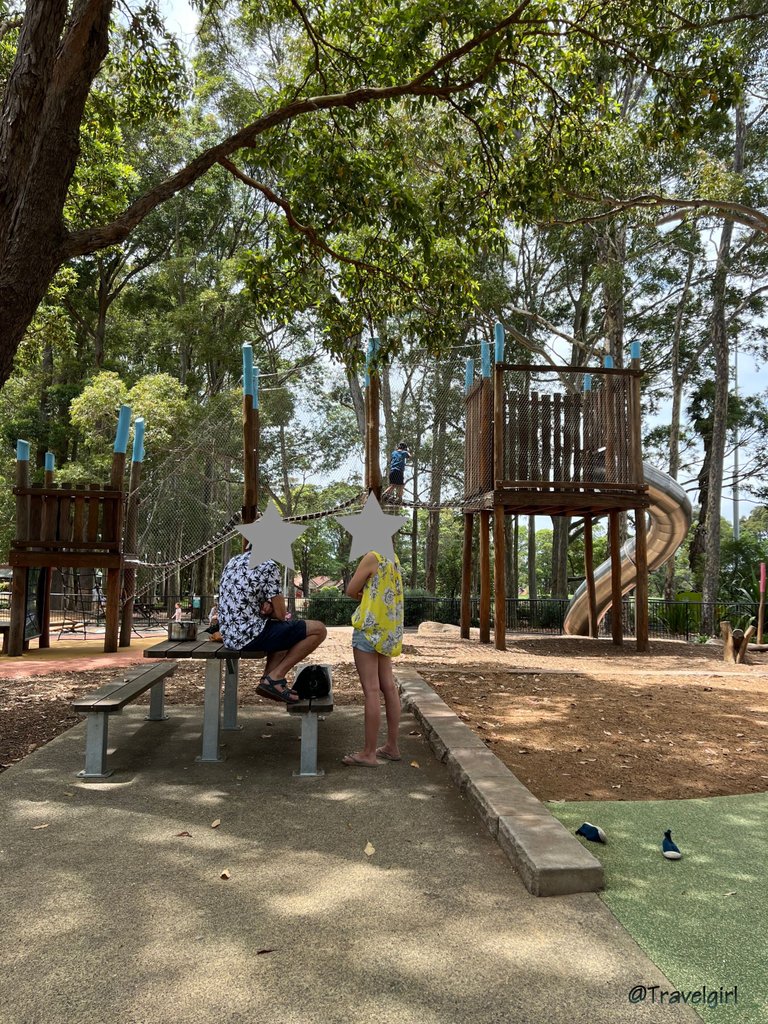 The other thing I love about the park is the nice bike path they built. There are two lanes for both way traffic as well as some street signs to let kids get used to them at a young age. The bike path actually goes around to the other side of the oval so if the kids wants a challenge, they can go the whole way. The bike path also allows kids with scooters so everyone can have some fun. Depending where you are at the park, there isn't much shade so remember to wear sun protective gear if you expect to stay there for an extended period of time.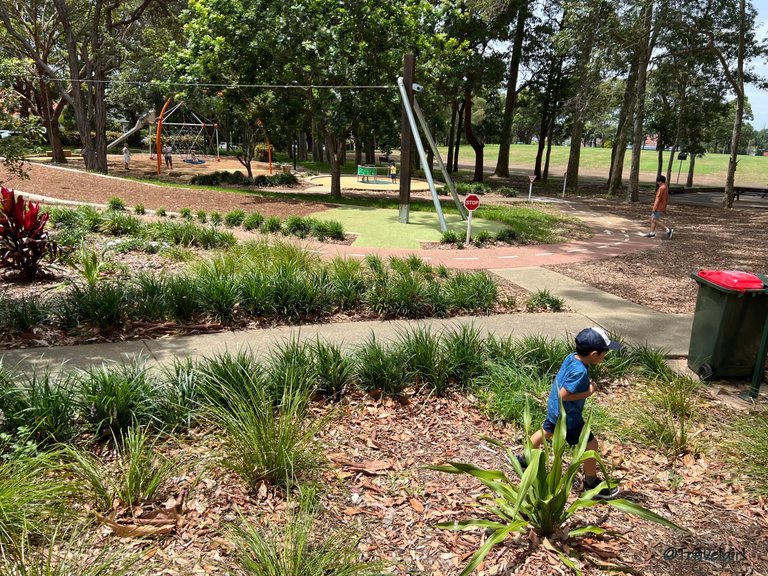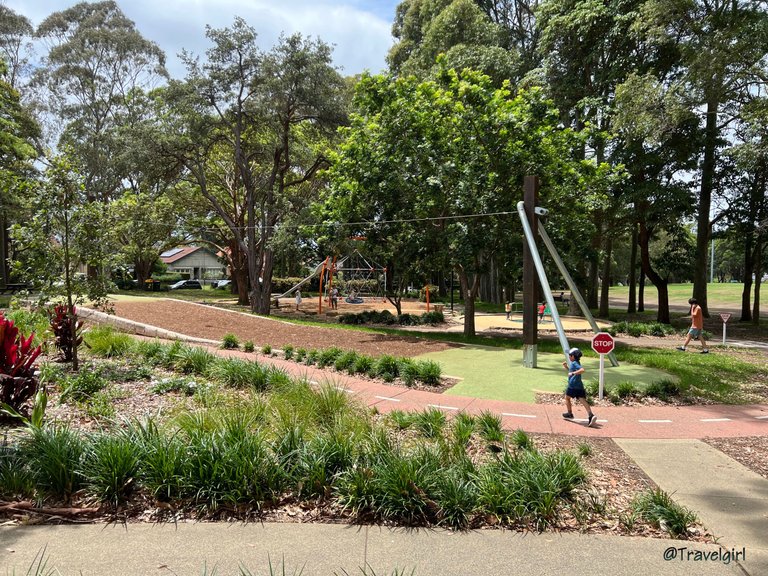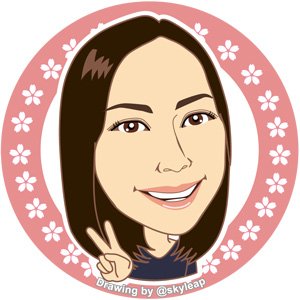 ---
Thanks for reading. If you like my post, please follow, comment and upvote me. There will be more exciting posts & destinations to come.
All photos & videos are taken by me & co in all my blogs/stories unless quoted.
---
---