Fakes and Fakes
@senstless inspired me to write this article. I thank him.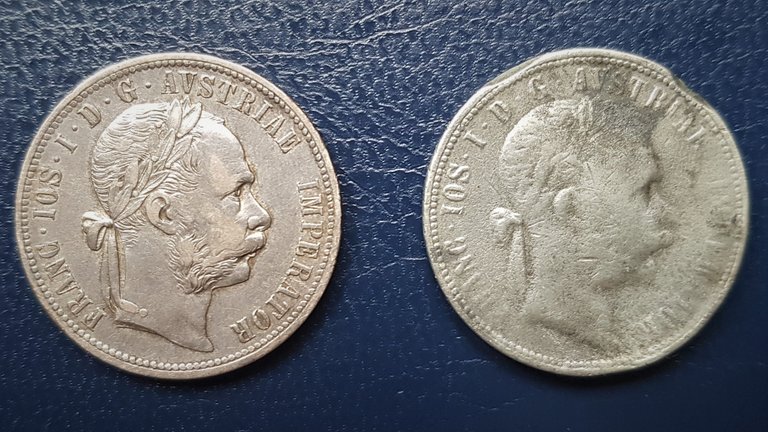 Do you have a fake in your collection? Maybe you have, but you don't know about it. But do you have one that you know of? I assume that you do not consciously have it in your collection. Because it would insult you. He would remind you that someone cheated you, that someone was smarter than you.
I have some fakes in my collection. And it don't offend me. I bought it as fakes.
There are two types of fakes. The first type are fakes for collectors. There are most of those fakes. But there are also counterfeits that were created during the period of validity of the real coins and were intended to deceive the recipients of cash at the time. I have these fakes in my collection. It is an interesting document of its time. It proves that man has always been man. It prove that there was always stealing and cheating.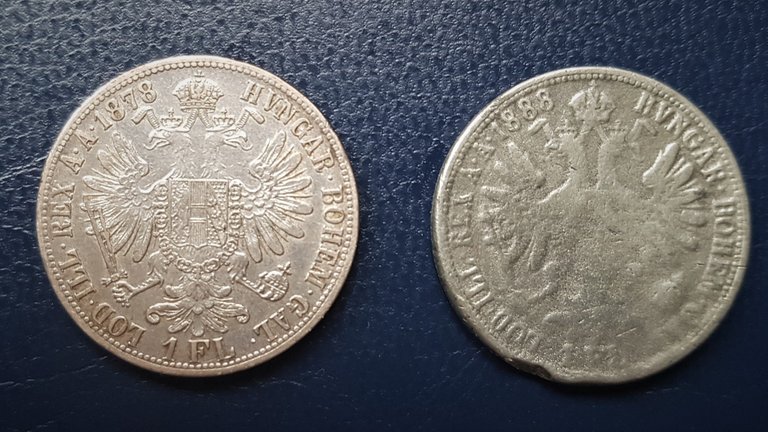 On the left is the original. One florin. Diameter 29 mm, 12,345 g, 900/1000 purity of silver. On the right is the fake from lead. Original is mintaged, fake is cast.
Does it seem impossible to pass off such a primitive fake as a genuine coin? But you are used to the electric light that turns night into day! These fakes were used at night when there was at best a gas lamp, or the moon, or nothing at all.
The con man paid the cartman with a fake coin as he let himself be taken somewhere he knew would be dark. A con man paid a street prostitute for her services... In both cases, the con man had the small coins returned.
One florin, that was, for example, a mason's wage for two days.
Such an interesting thing. In 1919, not only counterfeit money was produced in Czechoslovakia, but also counterfeiters. Does this seem strange to you?
At the time, the new law established a reward of 5,000 Kč for reporting the production of counterfeit money. (That was about the salary of a factory worker for a year.)
A group of miscreants found a fool whom they convinced to counterfeit money. The fool got some incriminating materials from them. And then they immediately handed him over to the police. It was such a big problem that the law had to be changed and the reward stopped being paid.
Did I entertain you? Did I teach you? Feedback pleases me maybe more than an upvote! Thank you for reading.
---
---