Business Tolar of Maria Theresia
I'm responding to @thebighigg's article (https://peakd.com/silvergoldstackers/@thebighigg/silver-maria-theresa-thaler-coin-dated-1780-re-blog-lottery-for-the-chance-to-win-3-hsbi).
In my last texts, I devoted a lot to the Empress Maria Theresa and her coins. Overall, I rate this queen positively. But I don't want to praise her too much. After all, she was a feudal monarch, a staunch Catholic. She has done a lot of good. But, for example, we would look at her instructions for executioners on how to properly conduct torture today with mixed feelings.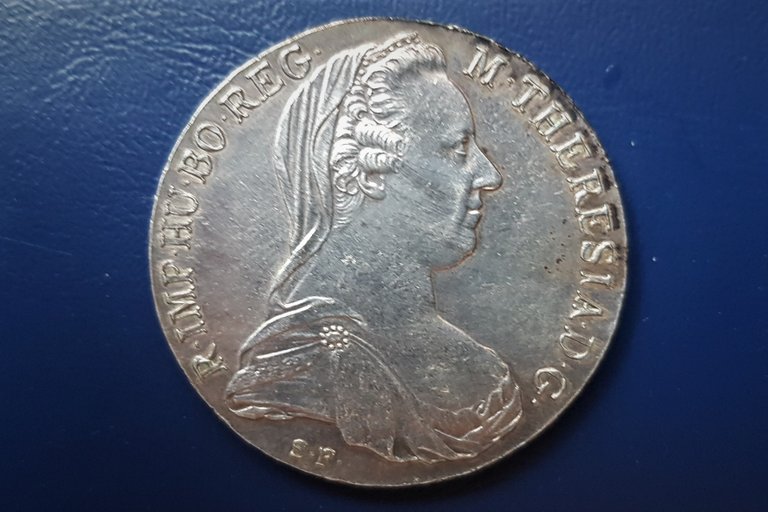 But we are mainly writing about coins here. This is the tolar I'm going to write about and that I own. Diameter 40 mm, 28,06 g, purity 833/1000.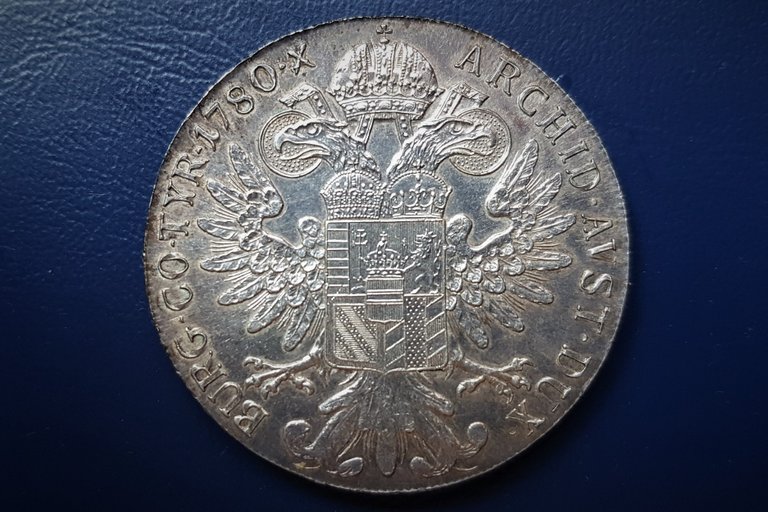 Nice coin, isn't it? In 1780, very few of them were minted in Gunzburg. The coin became popular in Africa and Asia. That's why it started minting again. With date 1780. In Austrian mints, European mints, in India... It was minted until recently and I believe that somewhere in Ethiopia or Yemen you can still pay with it without any problems.
I'm looking at a coin posted by @thebighigg. I am also looking at the table where these coins are described. We distinguish them by the shape of the diadem, the buckle on the dress and the cross behind the year. Unfortunately. This coin is everything. It bears various crossed characters. I can't tell. That doesn't mean it's a modern-day fake, although that's possible too.
Just a note. I am not from an English speaking country and my English is quite bad. I help myself with a translator. You can probably see that.
Second note. I haven't counted how many coins I actually have at home, gold, silver, and from common metals. I have been collecting for over forty years. I estimate I have several thousand. I will not write about each of them. Or just exceptionally. I will try to write about stories related to coins.
And now I don't want to notice Maria Theresa for some time! She had had enough.
---
---