When you find a cute grasshopper
Today I am back with some macro shots of a green grasshopper.
I found it sitting on a wall inside my school. I was searching some insects to photograph when i came across it. When i saw it i decided to photograph it. So i approached it carefully so that it didn't jump away.
I was lucky that it didn't move while i was photographing it. So i managed to get some decent shots of it from different angles. I photographed it with my mobile's macro lens. I photographed this kind of grasshopper many times before. Its colour was totally green with brown spots on it. This grasshopper is found in grass and sugar cane fields.
After clicking it i did some editing to its pictures with the help of a software to make them more attractive. It looks beautiful in macro images.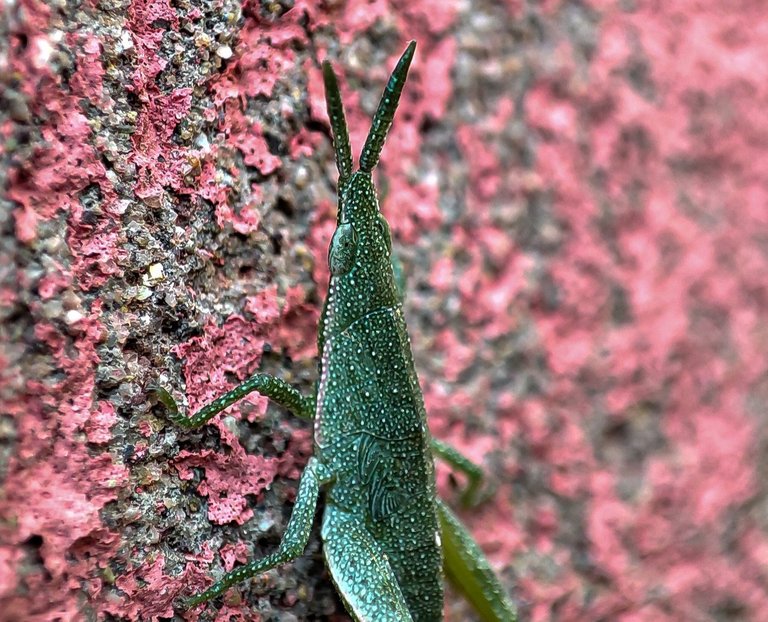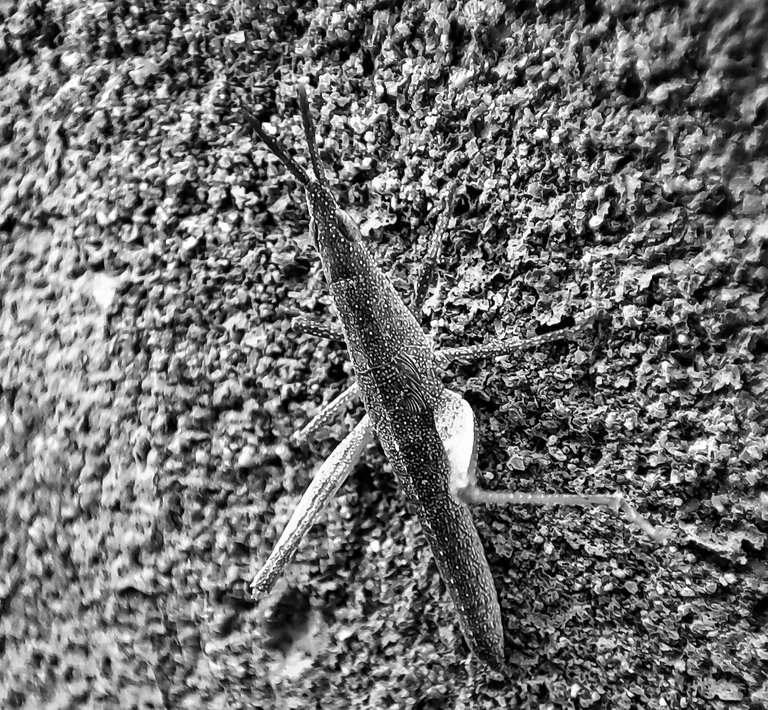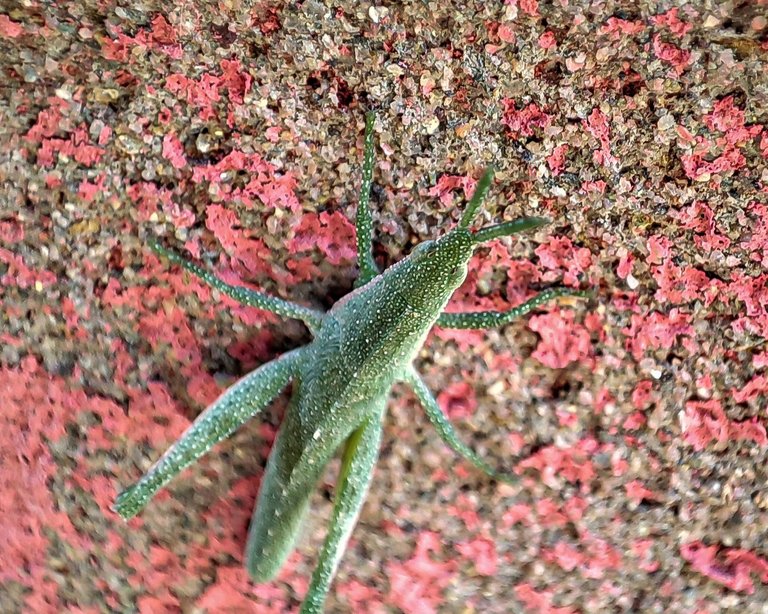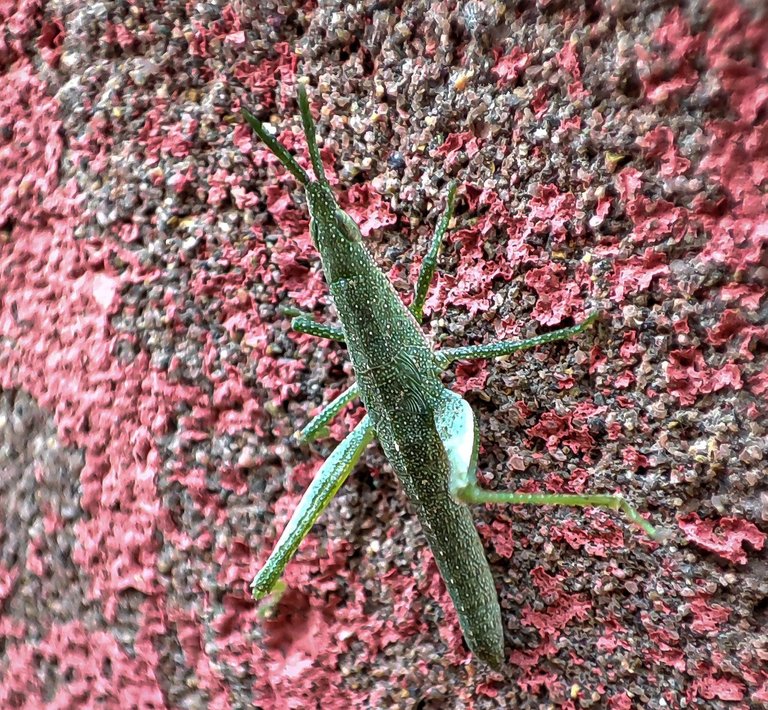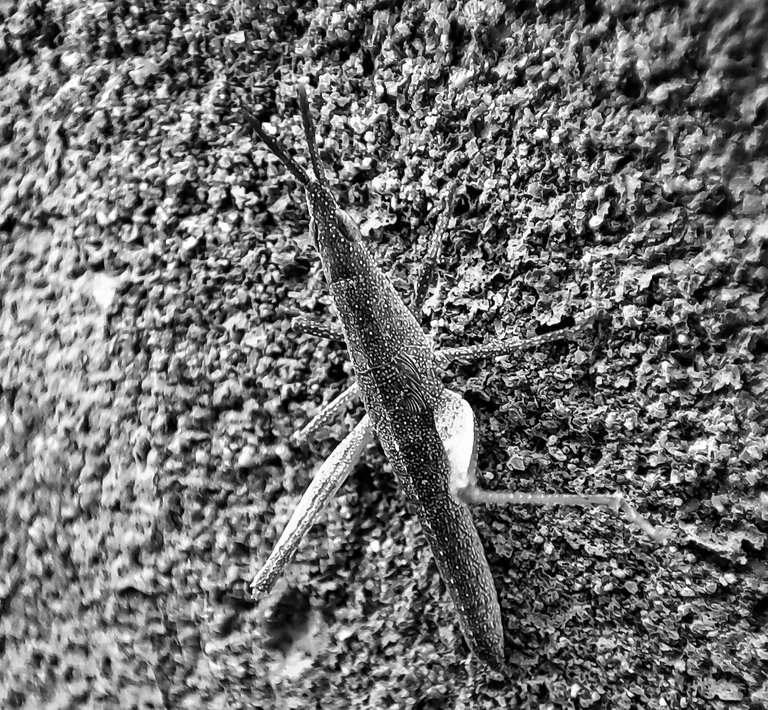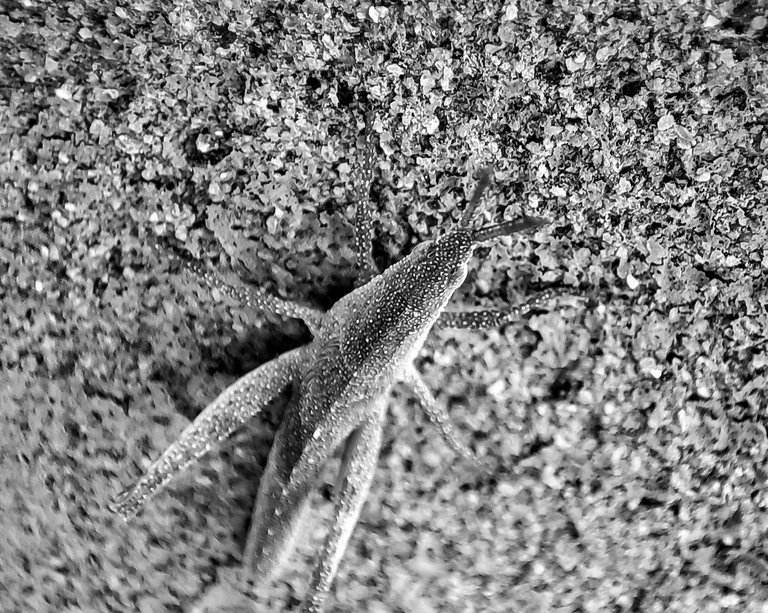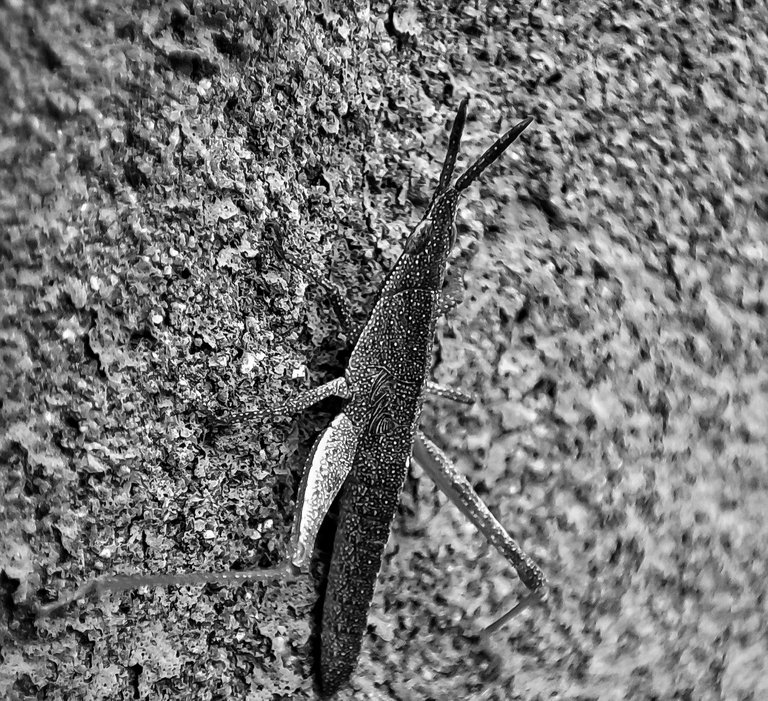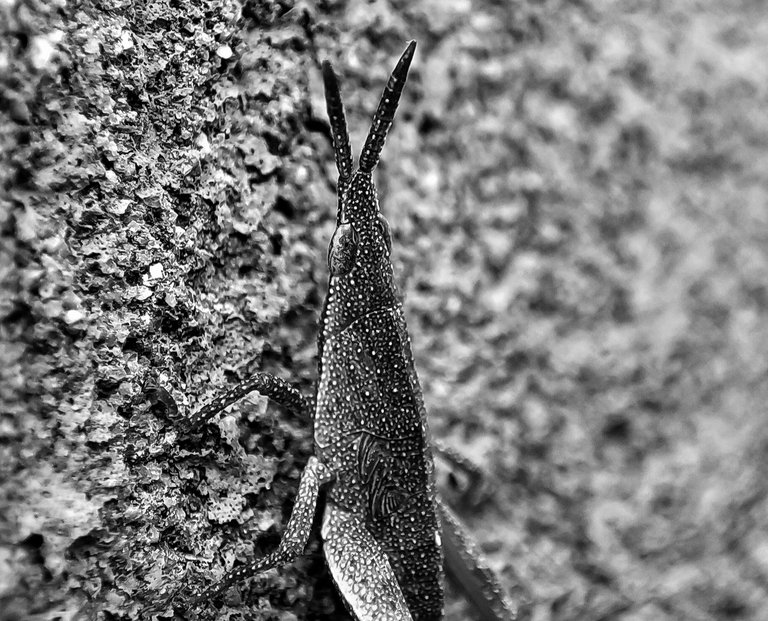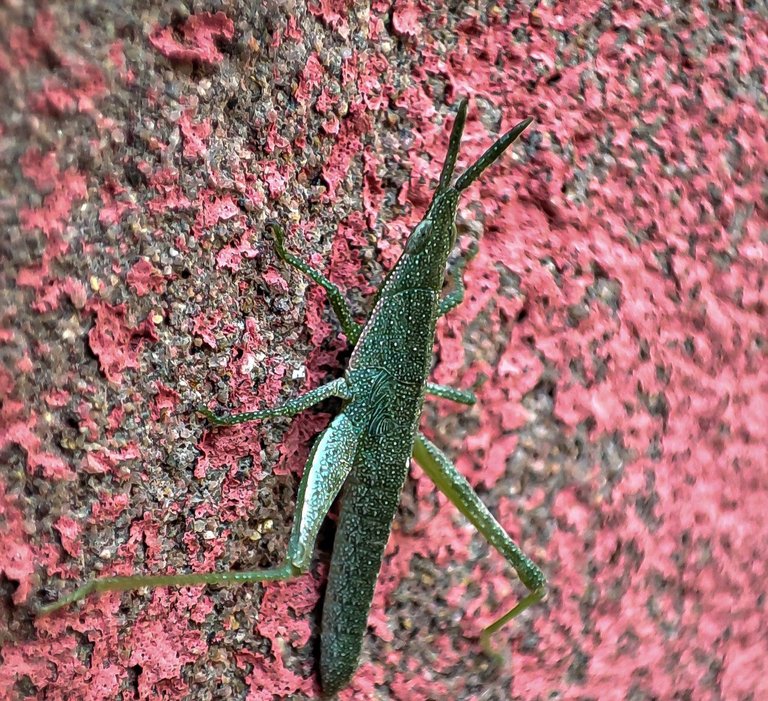 ---
---