Little Bee
Today I am back with some macro shots of a beautiful little bee.
I discovered it in a garden sitting on a leaf of a plant. When I saw it i decided to photograph it. So i approached it carefully and tried to take some macro shots of it. I was lucky that it didn't fly away while i was photographing it.
The wind was blowing and the leaf was shaking that's why I was struggling to focus on it properly. However after some effort i managed to get some decent shots of it from different angles. I photographed it with my mobile's macro lens. I photographed this kind of bee couple of times before..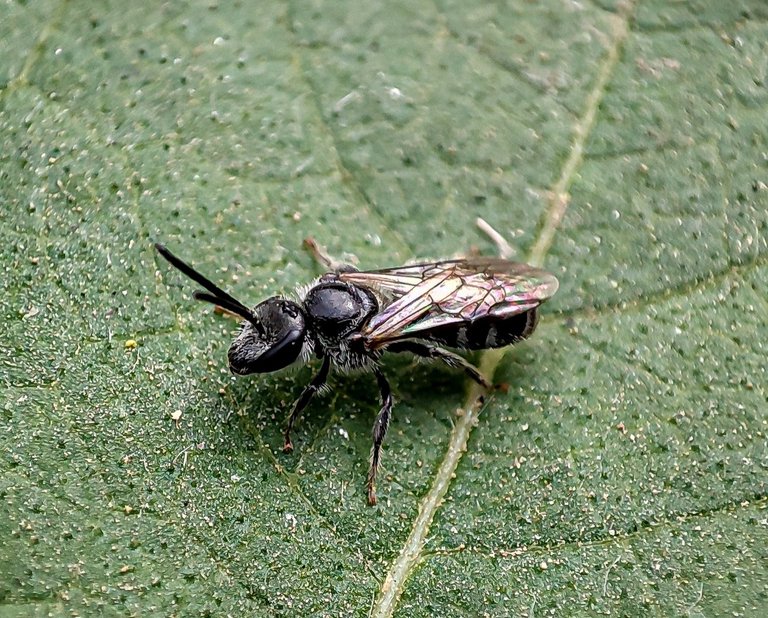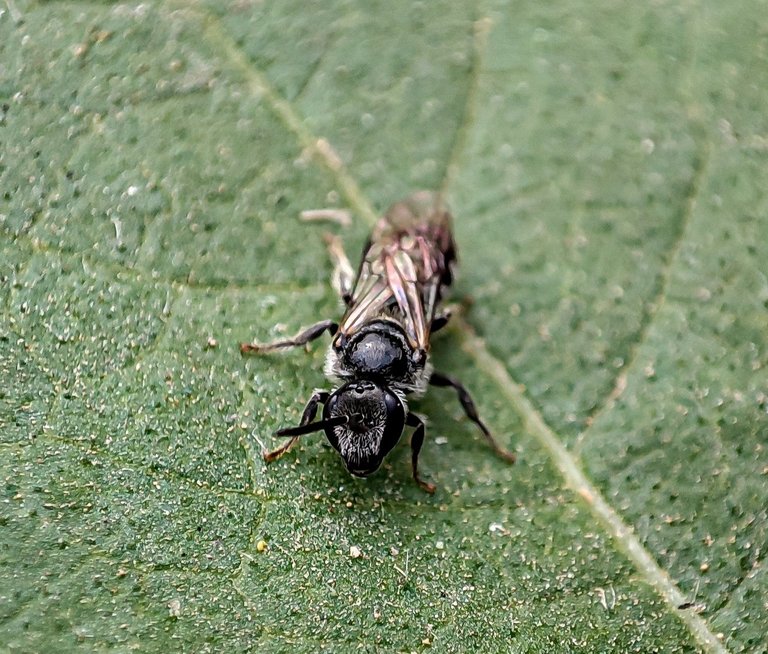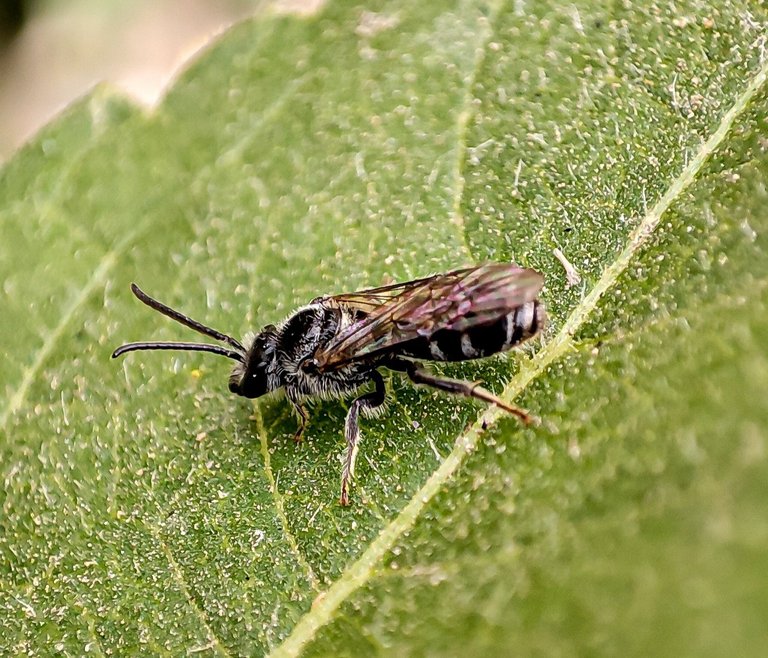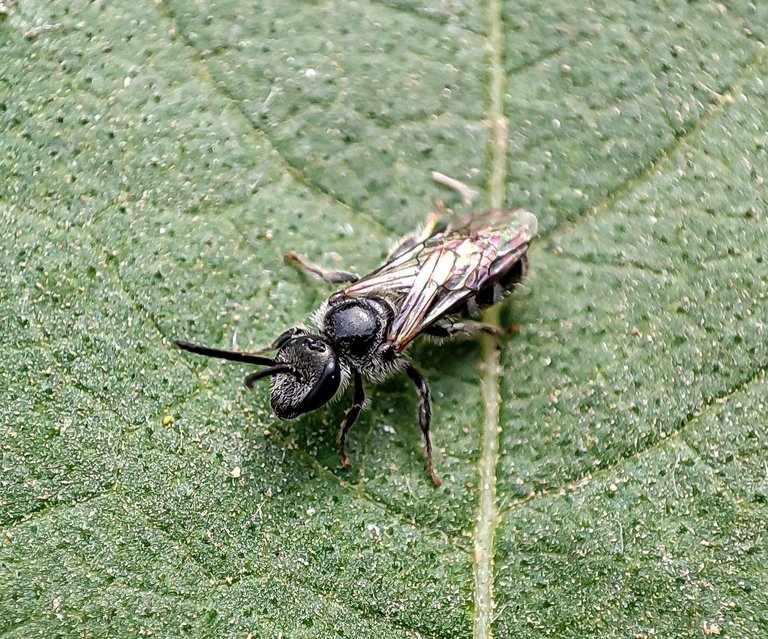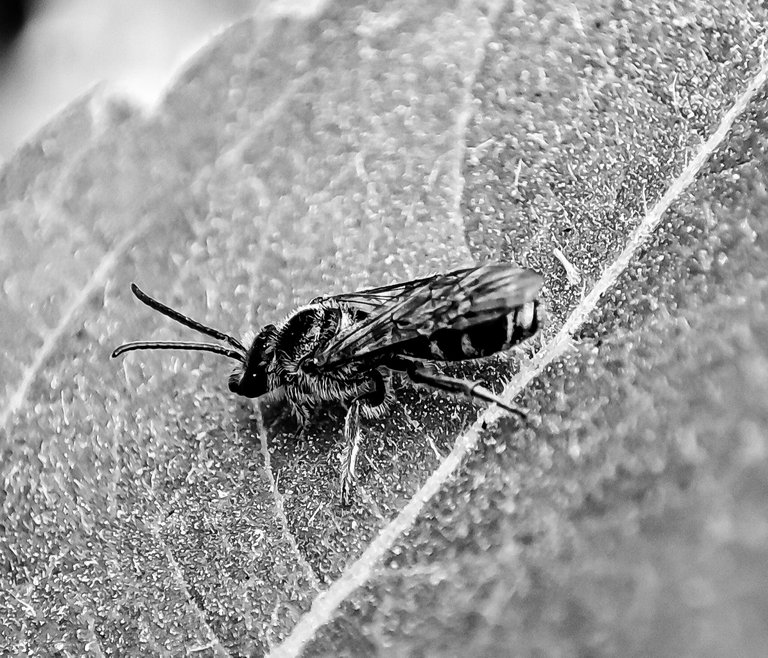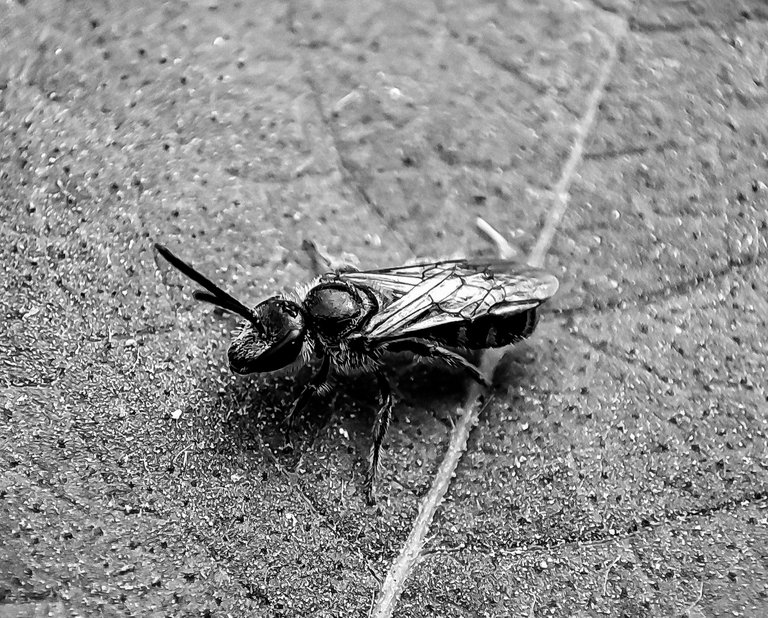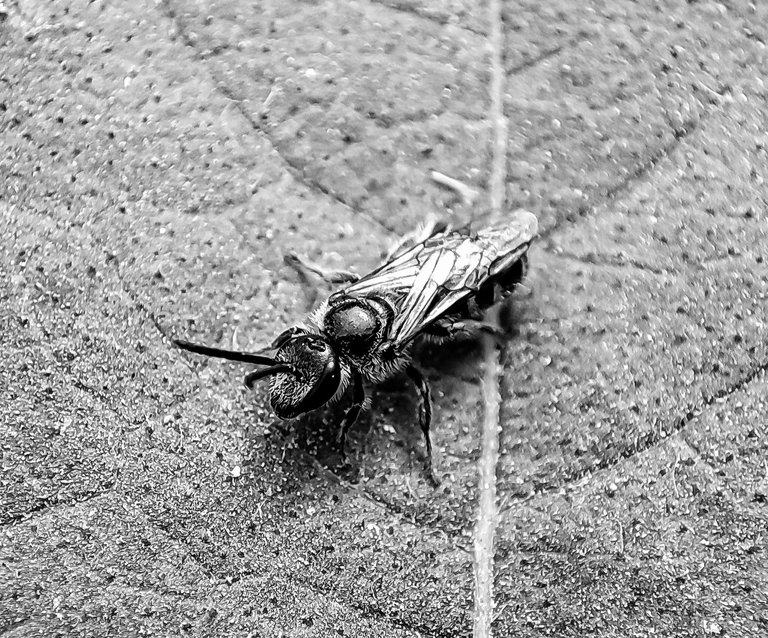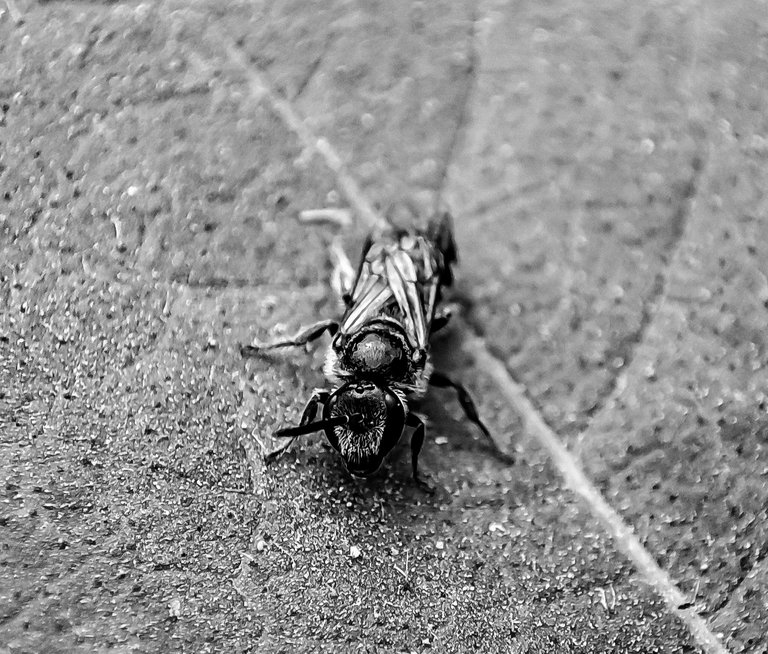 ---
---