Black Soldier Fly
Today I'm back with some macro shots of a beautiful fly called Black soldier fly. Its size was about 4mm.
I discovered it in a garden sitting on top of a herb. It was too small and not easy to photograph. When i saw it i decided to photograph it
.
So i approached it carefully and tried to take some macro shots. I was lucky that it didn't move while i was photographing it. That was first time i photographed this fly. It was hard to focus properly on such a small objects but somehow or the other i managed to get some decent shots of it. I photographed it from different angles with my mobile's macro lens. Its head is black thats why its called Black soldier fly. I think it was a baby fly and was not quite young yet..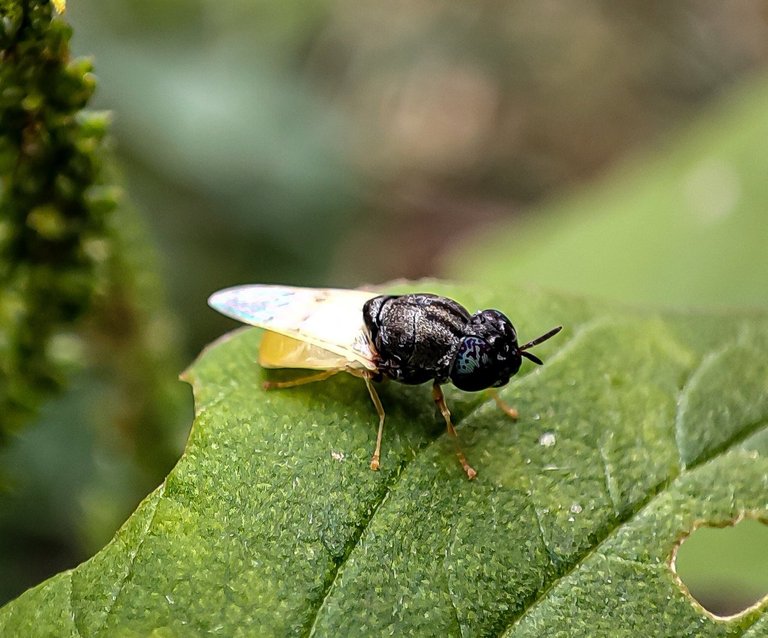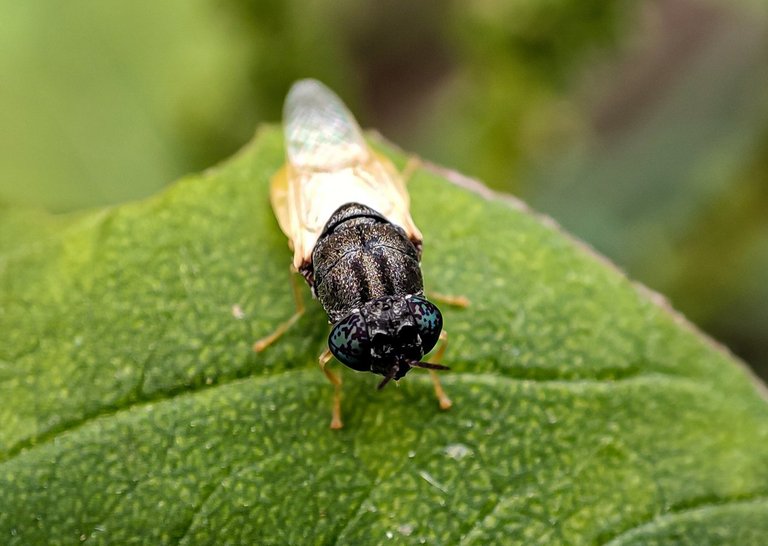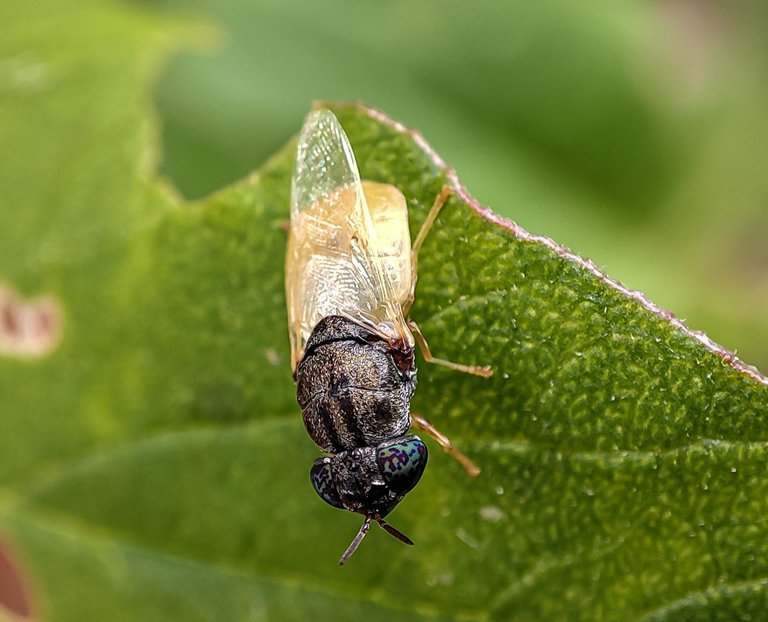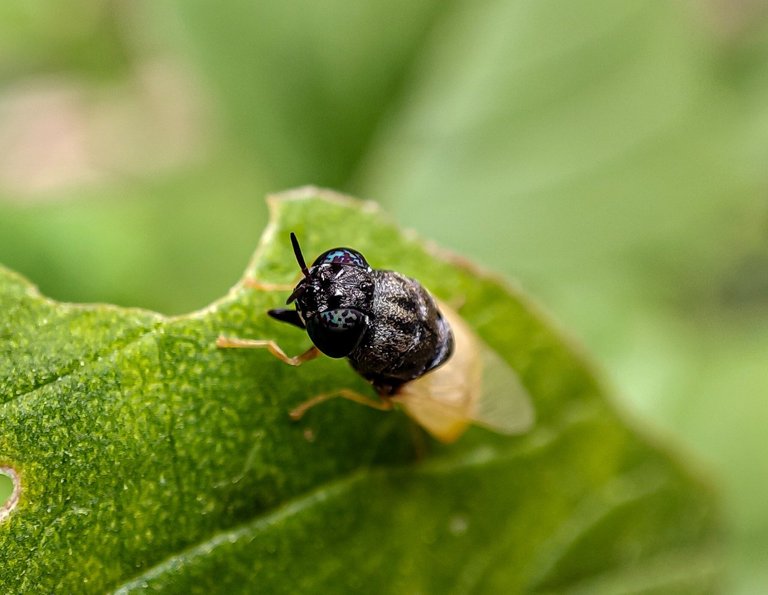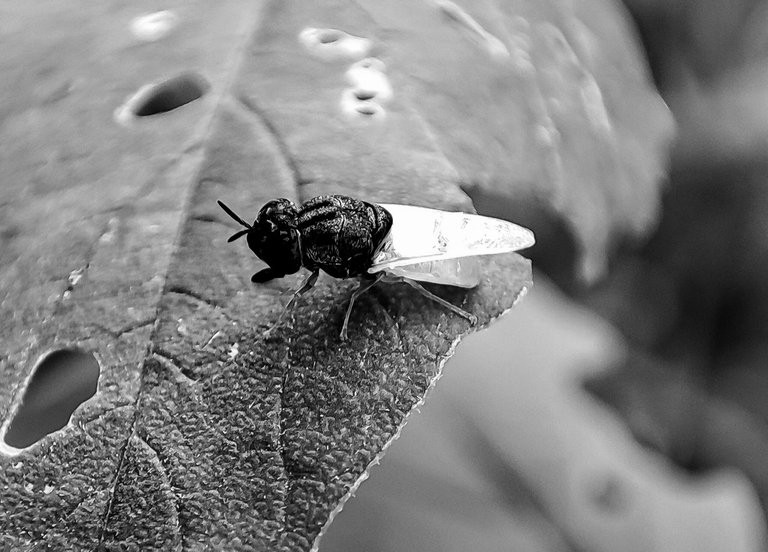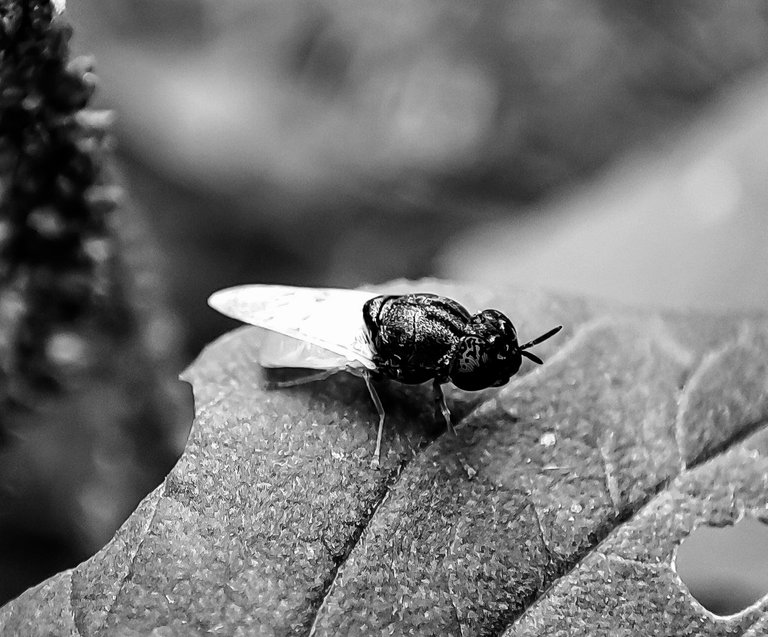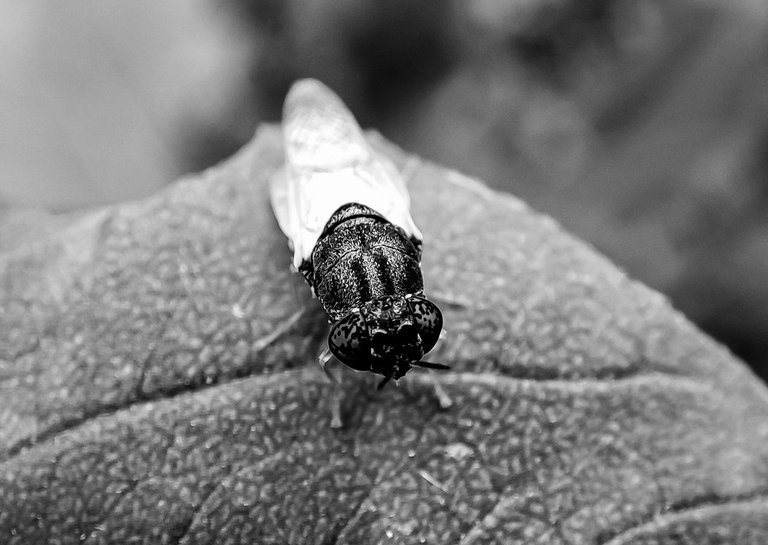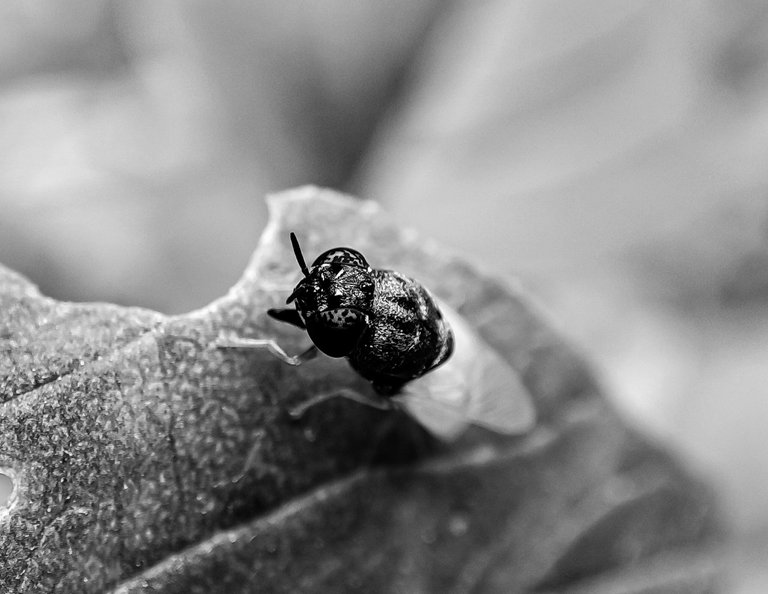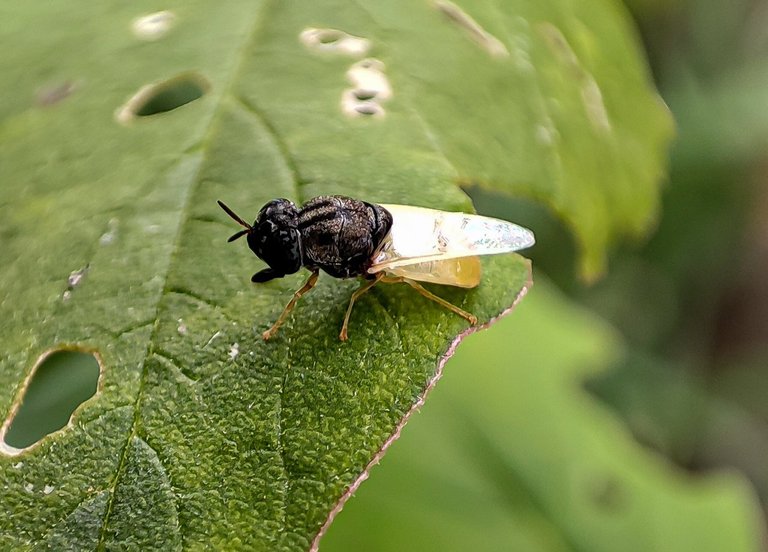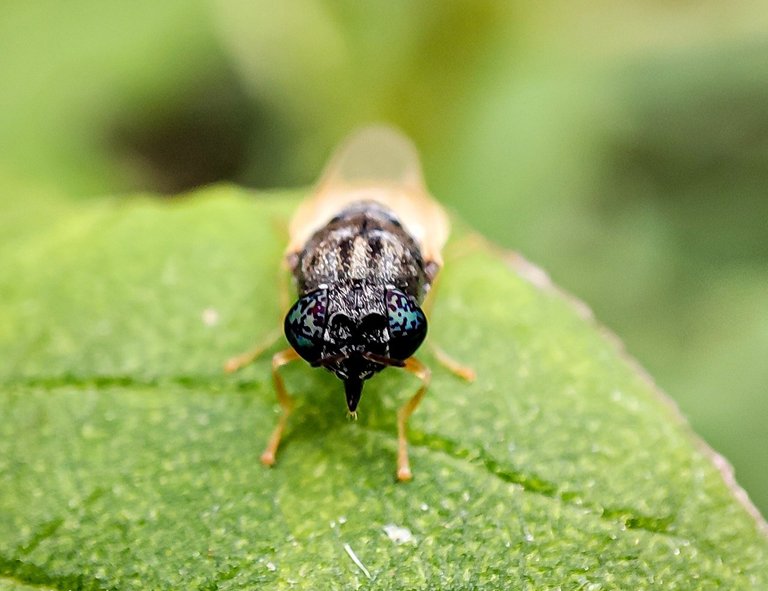 ---
---