Risingstar //Guitar lesson //
Last week when i reach level 15 , some game feature has been open :
First is ego % :
When our fans is more than our skill , we start become ego . If we got a lot of ego , we ll get a little starbit . Surprisingly my ego reach 64% because my fans is at 560 while my skill is at 200. OMG , this is high. To reduce the ego to zero , i must at least increase my skill to 560 .

So to reduce this ego , i buy some NFT that has highest skill than fans. Thanks for everyone who has upvote me since i start play risingstar that it is possible to me to buy cheap NFT . I have buy R18 Toadie with 0 fans and 200 skills . Another NFT that i buy is R34 Ed with 25 fans and 225 skill. Add both of them , i increase my fans about 25 people and 425 skills.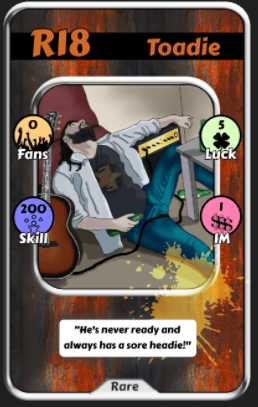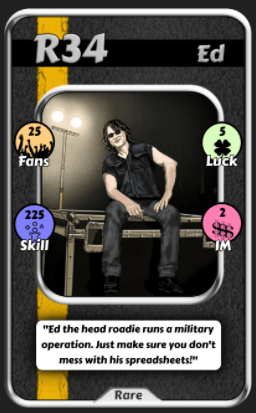 Second feature that has unlock is MUSIC LESSON , learning music can increase permanent skills.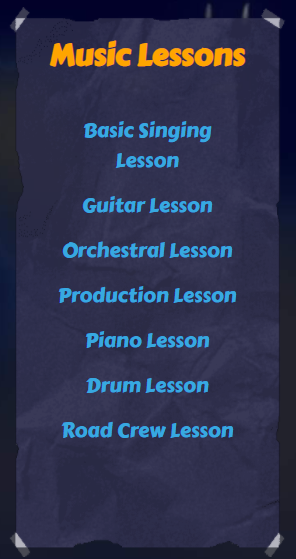 For now i only can learn Basic Singing Lesson and Guitar Lesson . I decide to learn some guitar lesson that's need 40% of energy and reward 9-18 skill points plus 120 xp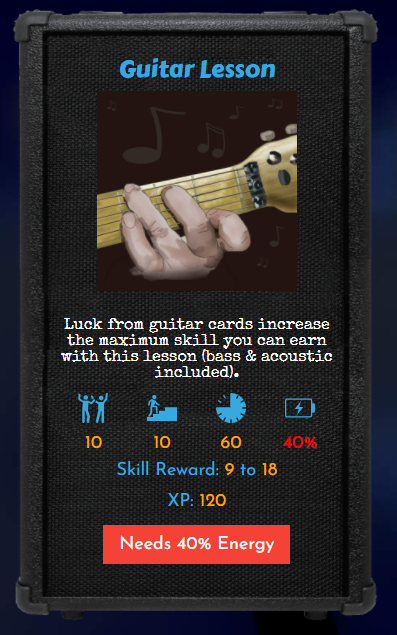 After i have add 2 NFT cards and learn some guitar lesson , this is my new stat . I still need to increase my skill because the next level need much fans and i dont want to increase my ego . I ll looking for next few NFT to increase my skill point .

Thanks for all rising star and hive community that's make me possible enjoying playing this game . LET'S PLAT RISING STAR and hive on .
---
Posted via MusicForLife.io
---
---