Why the Knowledge of Technical Analysis is Important
The Leofinance community isn't for earning alone rather for both learning and earning. I've been driven to share educational posts that I think would be helpful for beginners in the community. In this post, I will be discussing on why technical analysis is important in cryptocurrency trading.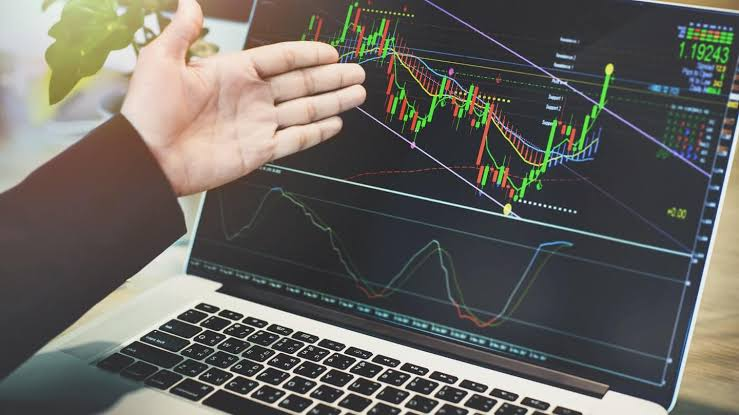 source
---
Firstly, cryptocurrency trading has to do with the buying and selling of cryptocurrency assets in a manner that profits or gains are being made. Making profits is the goal of every cryptocurrency trader but many get rekt a times and this could be attributed to the inability to understand the market and its trend. You don't just invest at any time especially when it has to do with cryptocurrency, a lot of information has to be garnered, studies made on the tokenomics of the coin in question while also knowing the right entry price by reading and understanding the market chart.
---
The key things needed for cryptocurrency trading profitability are the entry prices and exit prices or take profit prices. Once, you know these, you are good to go but when you are merely doing guess works especially when trading futures, liquidation awaits you. This is where technical analysis or knowledge comes in handy. You can't understand market trends or pattern as well as price movements if you do not have a good knowledge technical analysis. The knowledge of technical analysis is what helps a trader to read and interpret charts so as to know the trend, the price to go in (support) and the price to take profit (resistance).
---
Role of Technical Chart
By definition, technical analysis abbreviated as TA, is simply referred to as charting. It is a type of analysis that aims to predict future market behavior based on previous price action and volume data. It basically as to do with the study of an asset's current and previous prices. Technical chart on the other hand is simply a a graphical representation of historical price, volume, and time intervals. A technical chart shows price movement using lines or candlesticks. There are usually two types of candlesticks; red and green. Red signifies price dipping while green signifies a pump in price.
---
A technical chart has the following roles in summary:
price and volume presentation per minutes, hours, days, weeks, months or years.
serves as a guide in ascertaining market trend
helps in price prediction
helps in history matching etc
---
Why do you think Technical knowledge is important?
Technical knowledge then appears to be very important because without it, you will not be able to read a technical chart not to mention interpreting it. Technical knowledge also helps you to know the trend of the market thereby helping you make the right market decision. Thirdly, it helps one to know the support and resistance of a particular cryptocurrency asset.
---
Market Trends: Best Trend to Buy and Sell
There are basically two market trends which are they - Uptrend and Downtrend. Uptrend simply means that the price of a particular cryptocurrency market is moving upwards that is, pumping while downtrend as the name implies means price moving to the bottom that is, dipping. As a crypto trader, it is pertinent that you understand the market trend. Not just knowing the trend, always follow the trend to avoid losses or getting rekt. The key is to know and follow the market trend.
---
What does this mean? The best time to buy a coin is when it is dipping and not when it is pumping. You sell when it is pumping. This is the underlying gimmicks behind cryptocurrency trading. Know this and know peace in your cryptocurrency adventure. However, technical analysis alone isn't enough as it fails sometimes. Fundamental analysis is also key to a profitable cryptocurrency trading business.
Posted Using LeoFinance Beta
---
---