Emirates FA Cup Quarter-Finals: My Take and Predictions

The 2021 Emirates FA Cup is getting interesting and more competitive as it is getting close to the last round. Yesterday did put an end to the round of 16 thereby launching the quarter-finals where we have only eight teams left. Sadly, my favourite club Liverpool FC was being eliminated in the early stages of the tournament as well as in the Carling Cup. Looking at the Premier League, Liverpool's chances of defending the trophy is getting slimmer by the day as they recently lost twice in a row, first to Brighton Albions and then Manchester City. And that was just by the way...😀
---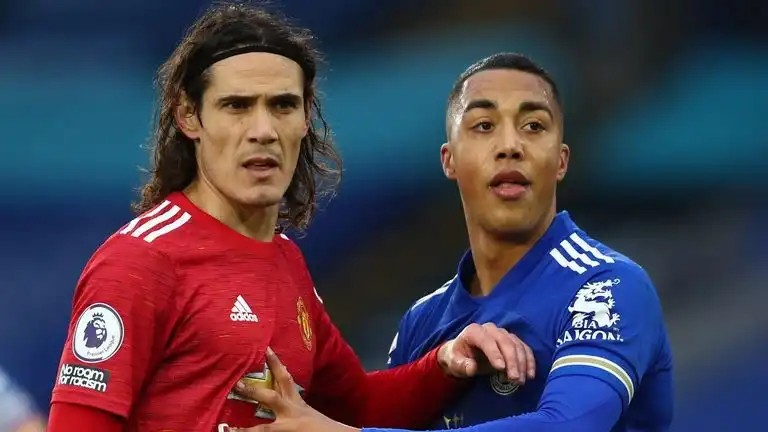 source
---
From the results of the just concluded 5th Round of the tournament, the only eight teams eyeing the trophy are listed below;
Everton
Manchester City
Leicester City
Manchester United
Southampton FC
Bournemouth FC
Chelsea FC
Sheffield United
---
We still have three big names left in the competition and chances are that, among them will emerge the champion but at the same time, surprises could happen. Chelsea who have been quite impressive ever since Thomas Tuchel took over narrowly escaped Barnsley to qualify for the quarter-finals, courtesy of the lone goal from Tammy Abraham having been assisted by James Reece.
---
Meanwhile, Manchester City and Southampton both had easy wins against Swansea and Wolverhampton Wanderers respectively. On the other hand, Ancelotti's Everton FC stunned everyone has the saw victory over Jose Mourinho's Tottenham Hotspur in a nine goals thriller (5-4 at full time). It was the most interesting game in the 5th Round as it exerted so much tension.
---
With no waste of time, the quarter finals draw was released as Covid-19 has already delayed the tournament's round-off. See the super draws below:
Everton vs Manchester City
Leicester City vs Manchester United
Southampton FC vs Bournemouth FC
Chelsea FC ve Sheffield United
---
My take and Predictions
It will be a really tough and exciting game as Everton take on the EPL toppers. Should Everton give in the same energy used against Tottenham Hotspur, they could be a big surprise. Manchester City on the other hand would love to win a domestic treble so, they will give it a good fight. So, if you ask, I think Manchester City will win Everton with a close margin to qualify for the semis. On Leicester City and Manchester United, my thoughts are a bit cloudy. The Red Devils are clearly unstable so, I don't know what to expect from them whereas Leicester City are in solid form. So, I look forward to seeing a tug of war between this two. Manchester United would want to show their superiority while Leicester City would not want to be seen as underdogs. So, I think the game will be a draw that would lead to a penalty shoot-out; the winner I can't predict in confidence.
---
As for Southampton and Bournemouth, the Saints have a better chance to be the Championship side, Bournemouth. While Chelsea is sure to have an easy victory over Sheffield United. These are only my predictions of which I know could happen otherwise.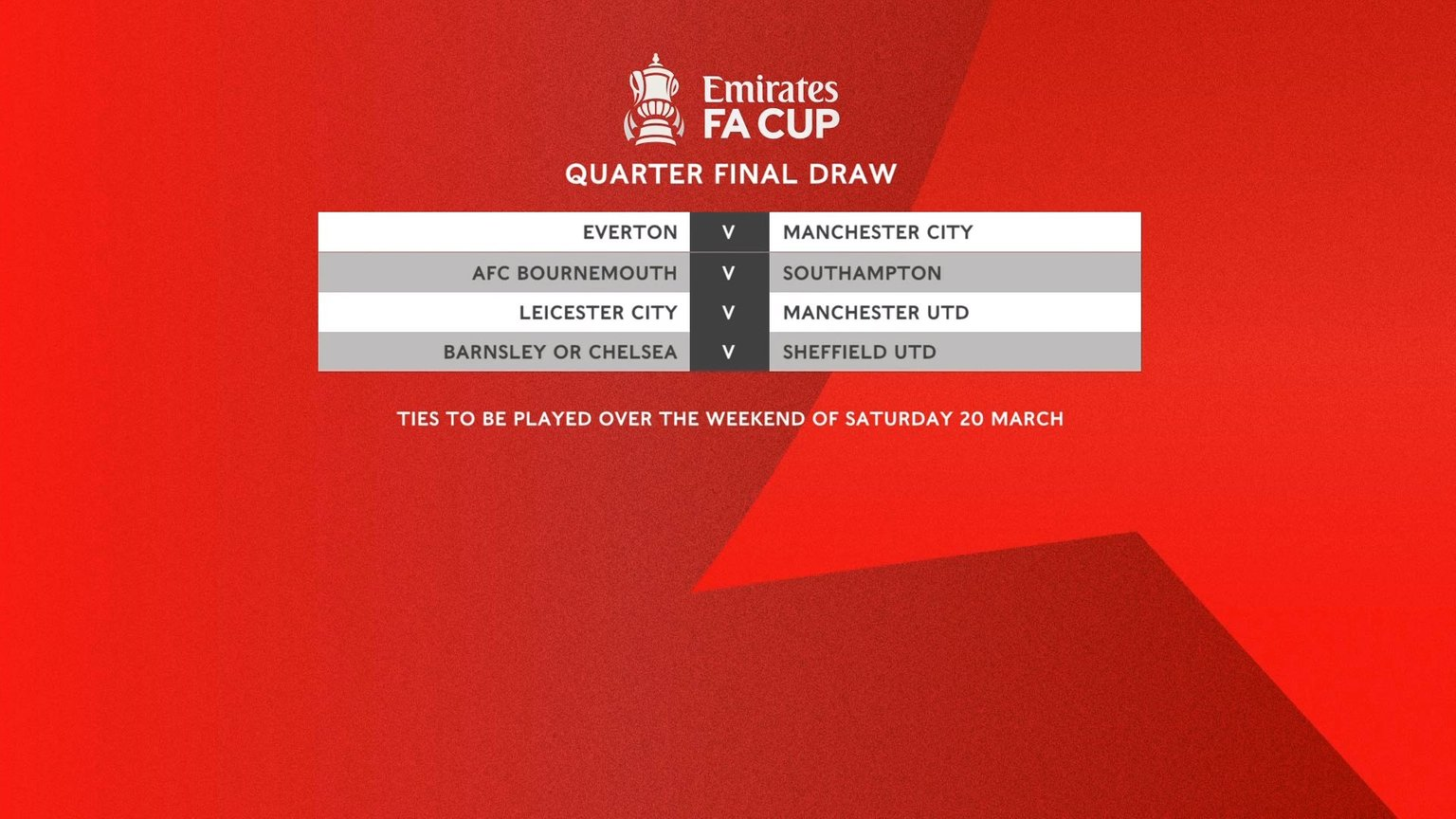 Source
---
The FA Cup quarter final games will be played March 20th, 2021.
Keep a date!!
---
---