Bayern Munich: New FIFA World Club Cup Champions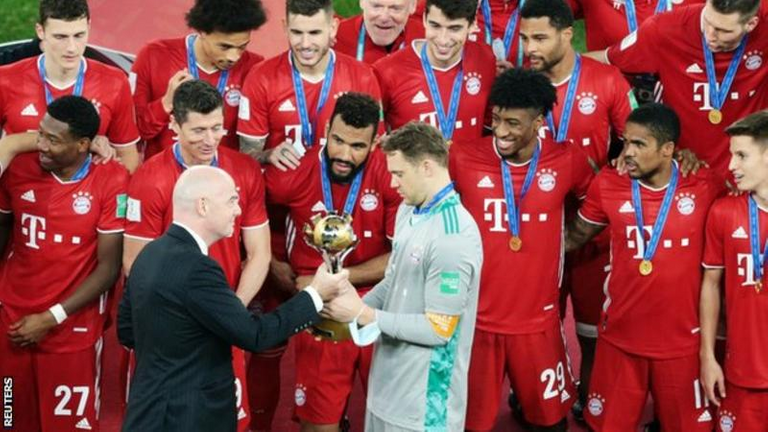 source
---
When you want to mention teams that have bagged so much trophies in football, the German side, Bayern Munich will not be left out. Just in the last nine months, Bayern Munich have won 6 trophies including the FIFA World Club Cup which is their recent. That's a hell of an achievement for them. I say a big congratulations to them on their good team spirit, resilience and consistent good performances.
The FIFA Club World Club is one of those tournaments the winner of the UEFA Champions League qualifies to play. Liverpool FC happen to be the defending champions here as they won in the last season. A lone goal from Roberto Firmino was what gave them victory over the Brazilian side, Flamengo in 2019. However, Real Madrid FC happens to be the team with the most FIFA Club World Cup trophy as they have won the Champions League for over 15 good times.
On February 11th, 2020, Bayern Munich emerged as the 2020 winner of the FIFA Club World Cup after defeating Tigres in Qatar while the Egyptian side, Al Ahly clinched third place position also after defeating Palmaerias in a penalty shoot-out. Record has it that, it is the eighth year in a row that a European club has won the Fifa Club World Cup, including Liverpool last season and they are always defeating the Brazilians. Chelsea FC some years back also won the same trophy after defeating Corinthians by equally one goal to nil. What a coincidence!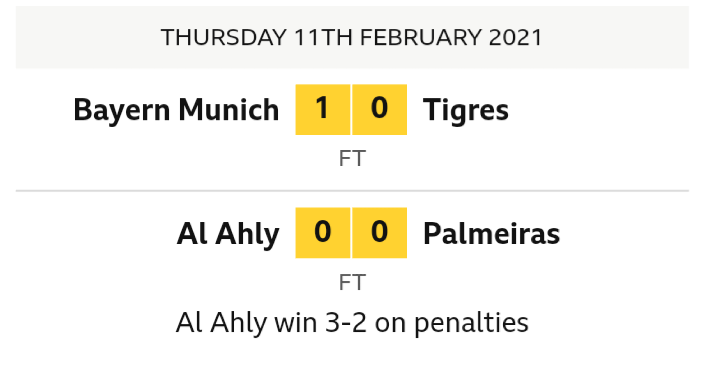 The only valid goal of the match was being scored by Benjamin Pavard after Kimmich's goal was being disallowed by VAR. Bayern Munich deserved the win although they were very far from their best. Note that, Bayern Munich won the Bundesliga, Champions League, FIFA Super Cup as well as the German Super Cup in 2020 and in addition, they have taken home they club World Cup making them the most outstanding team in year 2020. Such a great feat for the team and they coach who took over only in November, 2019.
The coach must be so impressed and excited with the boys. I hope they maintain their form and I wish them more victories in the future.
---
---