The POS Business in Nigeria
The Point of Sale (PoS) business, otherwise known as the agent banking business is an extension of the services offered by financial institutions to enable them reach out to, and offer seamless services to a wide range of customers. Although PoS machines are being used by businesses (such as restaurants, supermarkets, and filling stations) to facilitate payments, thereby encouraging cashless policy, yet, specialized PoS businesses offer services like cash withdrawal, funds transfer, payment of utility bills, and so on.
This business was originally introduced to cater for people in rural areas, or areas where banks are not easily accessible. However, it has recently become so popular even in cities. The PoS agent offers these financial transactions at an agreed (usually a standard) commission.
---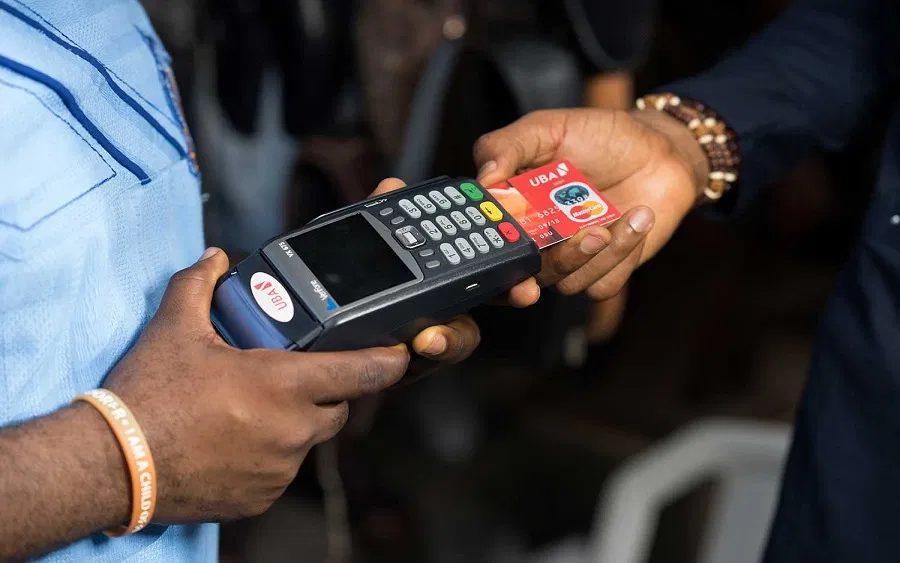 source
---
The rate at which establish PoS business will make you wonder if it is so profitable, or why exactly many people are gravitating towards that direction. Some of the obvious advantages of the business however are that:
There are readily available customers
It does not require huge capital or a large workspace
it is flexible, and can be incorporated in other businesses
Readily Available Customers
One of the basic questions you ask yourself before starting a business is "who your customers will be". The PoS business is one that is of mutual benefit to both the business owners and the public. This is because the crowd in banking halls and the long queues at ATM galleries can be so frustrating. In that case, most people will appreciate having an alternative to these, especially when it is in their locality.
---

The Long Queue at an ATM Gallery [source]
---
A PoS business therefore requires no special publicity or advertisement. It must however be situated at a distance from a commercial bank or another PoS outlet.
Capital / Workspace
Banks approve and supply prospective PoS agents with the necessary materials needed for the business after such agents have met their requirements, some of which are valid means of identification, Bank Verification Number (BVN), Tax Identification Number (TIN), and so on. Except the agent is already running a business and has an outlet, he/she may not need more than a small kiosk as an outlet. This is the most prominent PoS outlet around.
---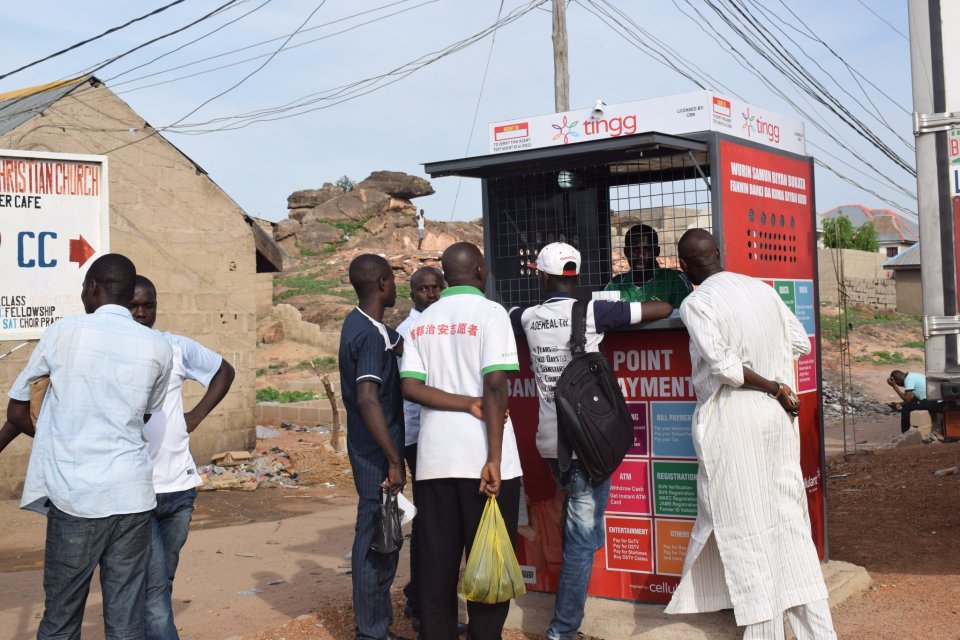 A Typical PoS Agent's Outlet [source]
---
Flexibility of Operation
Although agent banking is a business on its own, it is often adopted by retail store owners as a means of passive income. In this case, a worker or a set of workers is/are dedicated to operating the PoS terminal for withdrawals and transfers for interested customers. They often use this method to easily bank cash collected from customers who come to buy goods in the store. This is very common in filling stations, where huge amount of cash is received daily.
Agent banking / PoS business is a means of expanding your business, or a small scale business idea, as the case may be. However, attention must be given to choice of location, and the safety of the business environment. The government also needs to put in place policies that encourage the establishment and sustainability of small scale businesses.


Thank you very much for reading this post, I appreciate your contributions. Remember also to always check back.
I am...

---

---
I am a Proud Member of

---
---