Fear and the crypto market
Around last week I was having discussion with one of my friends on the social media platform and during the conversation we were discussing about the crypto market and how FUD have really made some traders to miss opportunities that could have make them wealthy while trading on the crypto market and also we also talked about how FUD have also helped to prevent some traders from falling into trading of the wrong coins...But those that get hurt by FUD on the crypto market tends to be far far higher than those that benefited from the FUD..
He told me of how he sold his bitcoin at a price of less than $1000 some years ago because he was scared thinking that the bitcoin market would crash to zero at that time and he sold his bitcoin at the price it was at thatlment...according to him be sold 5.2 bitcoin for a price of less than $6000...if he did not allow FUD , and he decided to keep the bitcoin till years later, he would have sold that same 5.2 bitcoin for up to $100000 and sell it even for as high as $250000 if he sold it at bitcoin ATH..
The point is that FUD might come with its pros and cons in my opinion..
But the cons tend to often defeat the pros ...
One needs to learn to avoid FUD if they want to be able to successfully create wealth trading on the crypto market..
FUD tends to make a trader to be afraid of taking risks on the market and the truth is that there a person must be willing to take risks if they want to be successful in the crypto market because even the market itself comes with risks.. nothing is 100% certain on the market.. .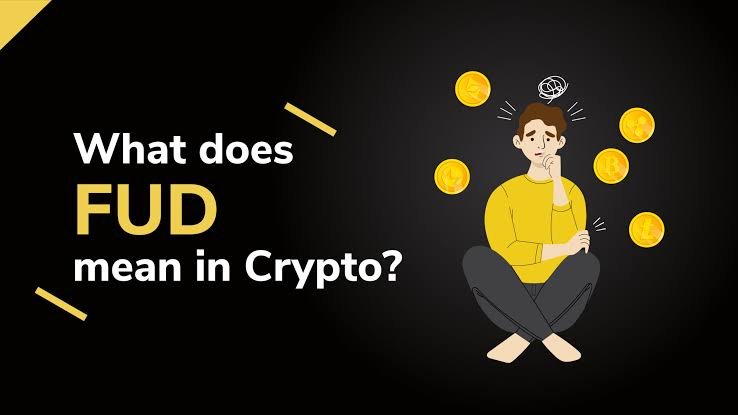 Image source
Posted Using LeoFinance Beta
---
---