Druk - Another Round - 2020 - Thomas Vinterberg
Anyone who knows the cinema of Thomas Vinterberg knows that he could expect at least an intense and powerful film in this new production. Not only for the director himself, who has an incredible potential to show human feelings and anguish even in the face of cold and bitter Danish cinema, but for his always assertive choice of actors, like the always great Mads Mikkelsen, who never makes a mistake in his performance. But ok, let's go to a brief synopsis.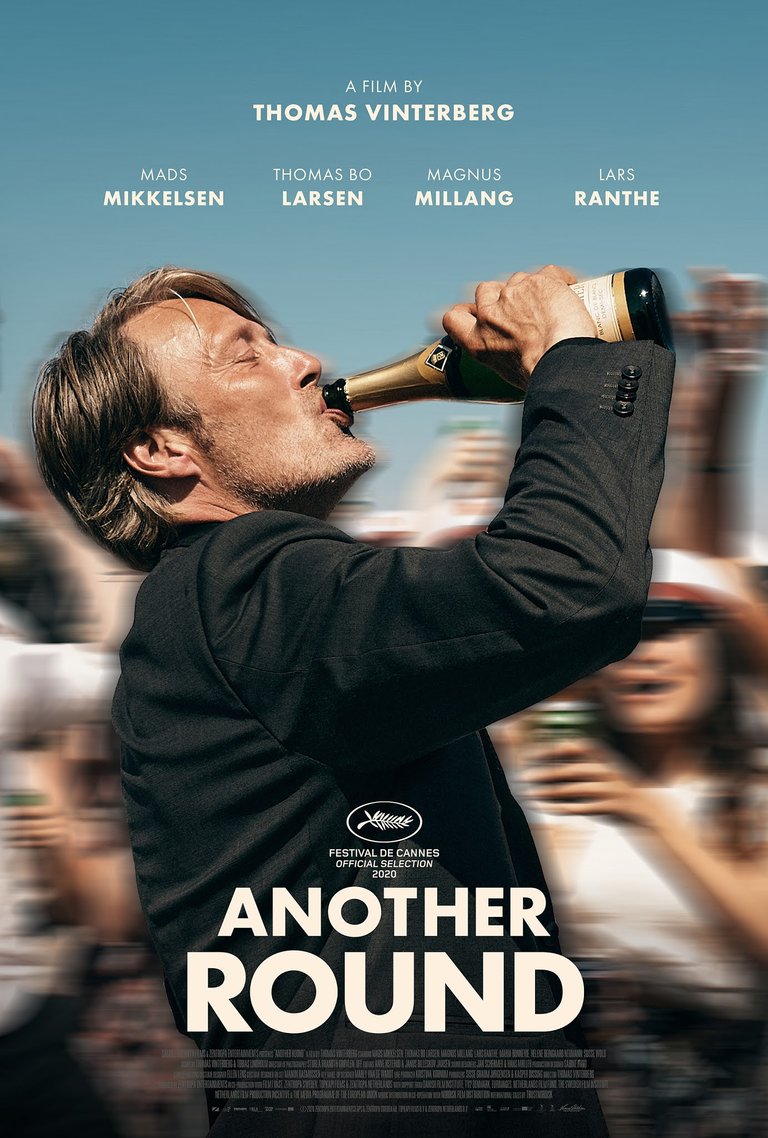 source:
Four middle-aged teachers, already worn out by life and routines, decide to do an experiment, initially kind of as a joke: To test a philosopher's thesis that the nature of man should be to be with a constant level of alcohol (on average 0.5) in your bloodstream, and that, being below that, we are doomed to a life of discomfort and weight. When they prove that this light regulated dosage starts to bring interesting benefits to the four, they decide to take this experiment seriously and make it fixed in their routine, until, at some point, things start to go wrong, why they think there would be no reason not to try increasing the dosage. I can't and shouldn't go into more detail about the direction of the story, but what I can say is that Vinterberg has definitely managed to come out of the obvious in his flexible and elaborate point of view on use/abuse, benefits/harms of alcohol as a social tool. It is almost like an impartial impartial social experiment, where both great moments and small tragedies unfold.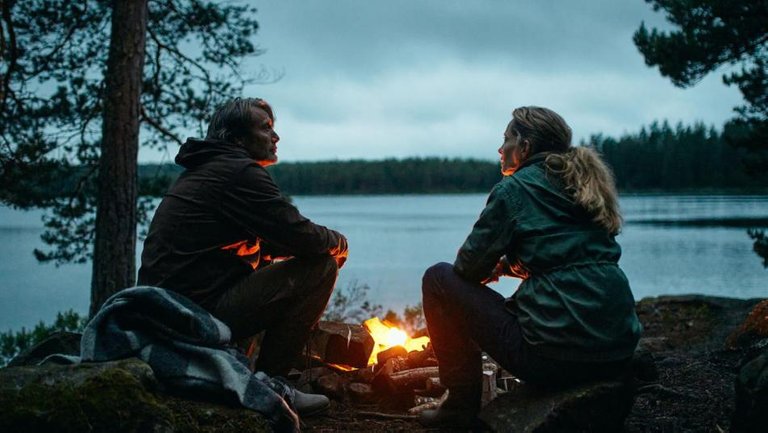 source
Vinterberg has always been a surgeon in showing emotional distress and difficulties, since his first great classic, which marked the creation of Dogma 95: Festen. Certainly he is still a very promising director and I hope to see a lot of quality material. Oh and sure, watch out for Druk's final scene, where Mads closes his performance with a flourish, showing his primary skills beyond cinema, as an accomplished high-level dancer. The impression that the film leaves at the end is that of well-being and that, despite certain "imbalances", life is worthwhile and sometimes it is substances like alcohol that help lubricate our blocked and dry throat in the face of a tired reality, heavy and bitter. And I say that even though I am not a habitual consumer of the substance, however, I appreciate the nature of man due to the desire to alter conscience.
Movie: Druk
Year: 2020
Director: Thomas Vinterberg
Duration: 117mins
Genre: Drama
Rating: 4/5
Thank you for reading and voting. Little by little I build here a list of films that I consider important and enjoyable for a personal experience of immersion in real cinema. There are infinite films in this world that deserve to be highlighted and the least I can do for having seen them, is to indicate who to be interested in!
Thomas Blum
---
---