FungiFriday #004 - Leopita Aspera Mushroom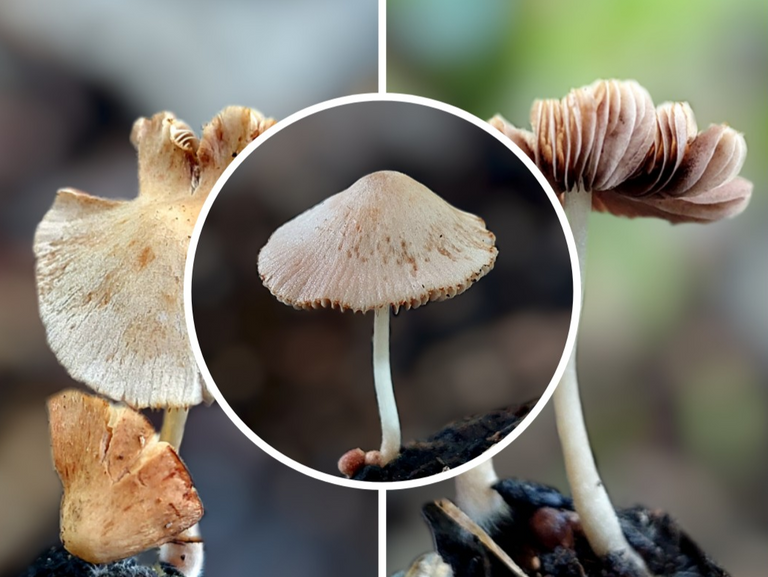 Happy FungiFriday And This is My Contribution to #FungiFriday Held By @ewkaw.
This is my fourth time participating in the #FungiFriday Contest held by the FungiFriday Community every Friday. I Try to Always Participate in Every FungiFriday Edition because photographing Mushrooms has become my Habit these days.
And the mushroom that I display in this edition of the post is the Leopita Aspera Mushroom that I captured yesterday afternoon in the garden near my house. This mushroom grows a lot on mango trees that have been dead for a long time, and I accidentally found this mushroom when I was going to see chili plants in the garden.
Actually, this type of mushroom is very rare to grow on the long-dead mango tree, maybe because a few days ago it was raining very hard, so the fungus thrives on one of the long-dead mango trees.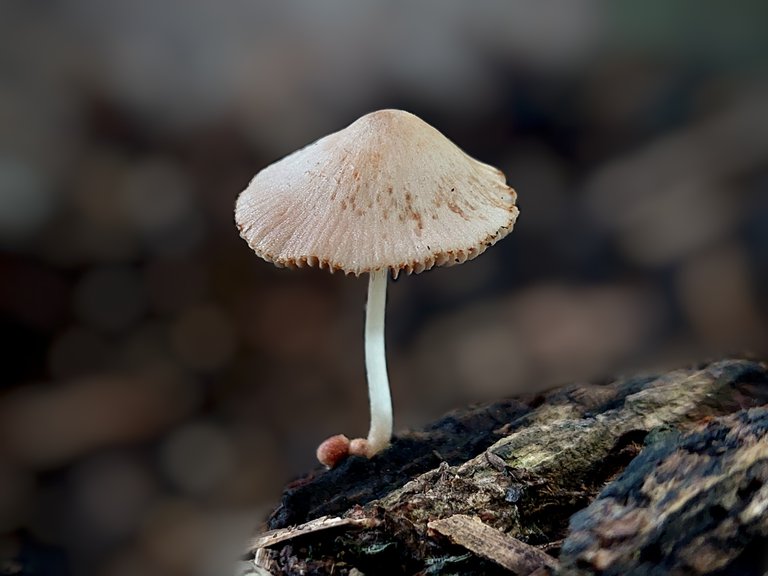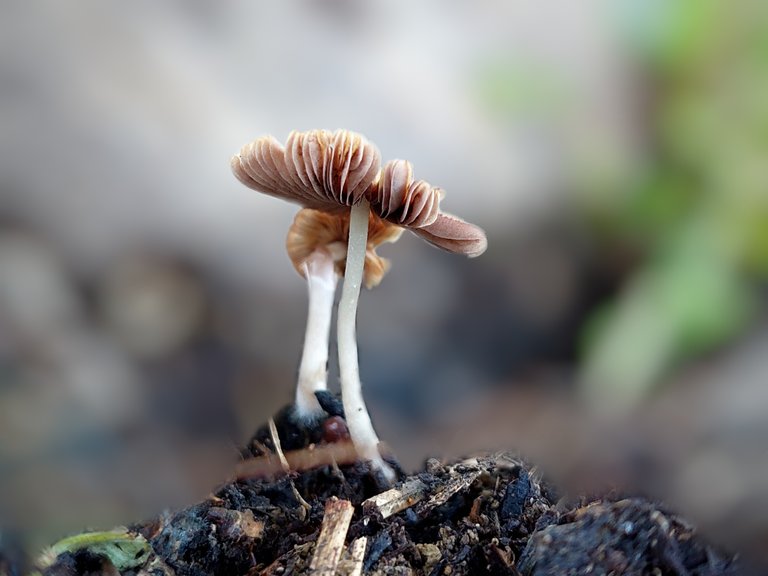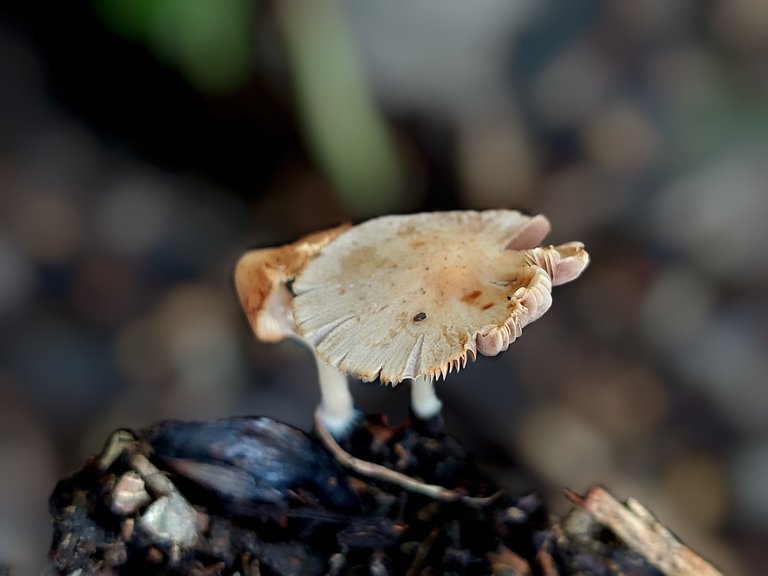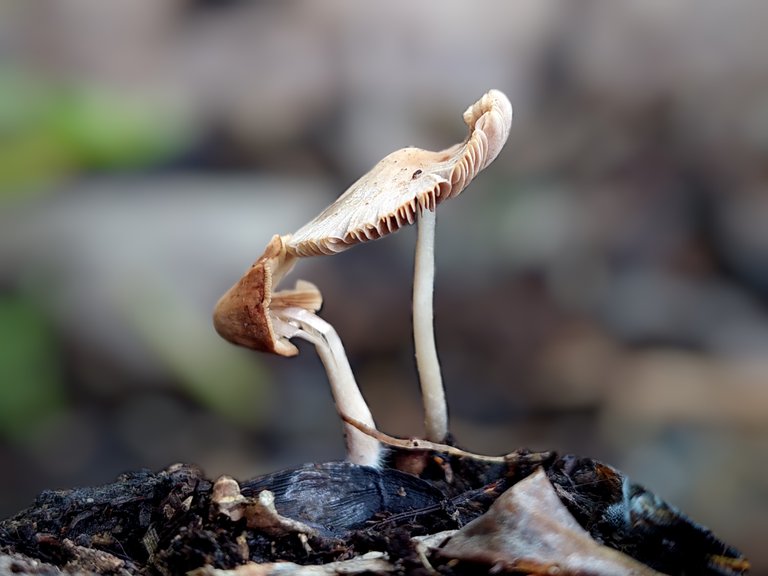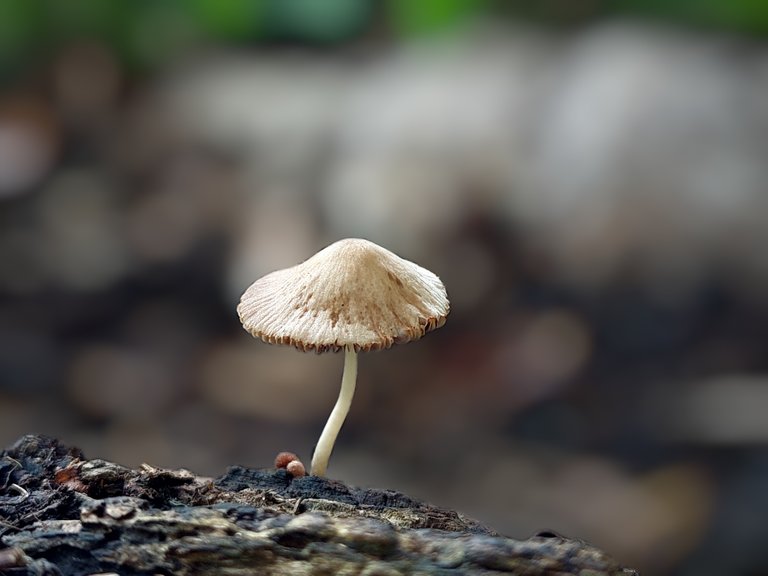 This type of mushroom is very poisonous and should not be consumed so that after I took some pictures of this Leopita Aspera Mushroom, I did not remove it and let the fungus continue to grow on one of the long-dead mango trees.
We have to be careful if we want to look for edible mushrooms because some types of mushrooms that look like they can be consumed but are actually very poisonous, like this Leopita Aspera mushroom, because if we don't know and consume them immediately, we will be poisoned.
Actually, to photograph the Leopita Aspera Mushroom is not easy because the fungus grows between two rotting mango trees so the place where the Leopita Aspera mushroom grows is a little difficult to reach with a camera.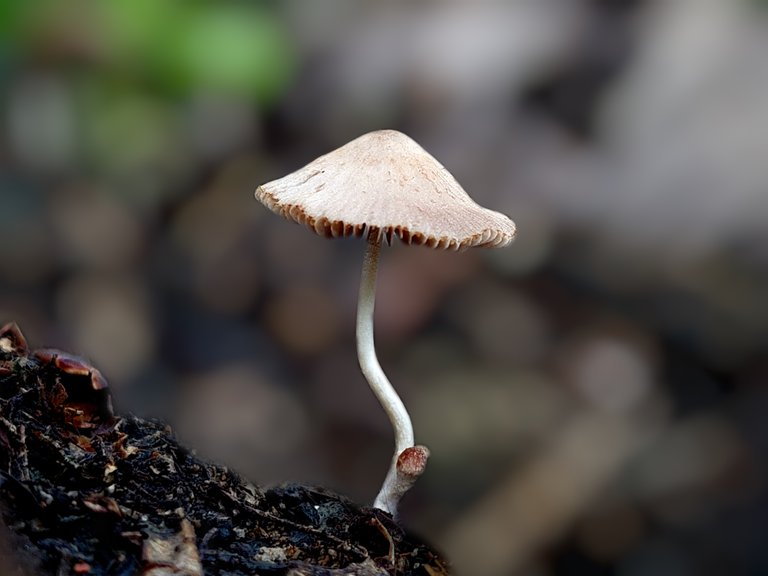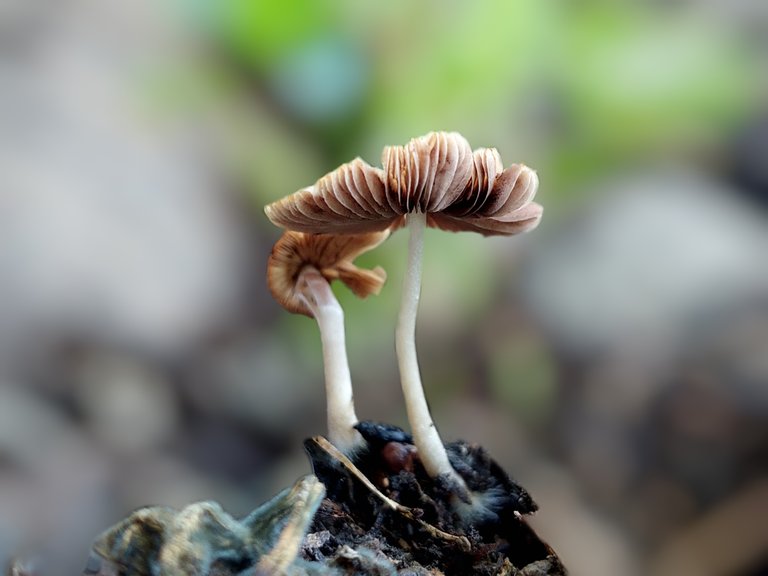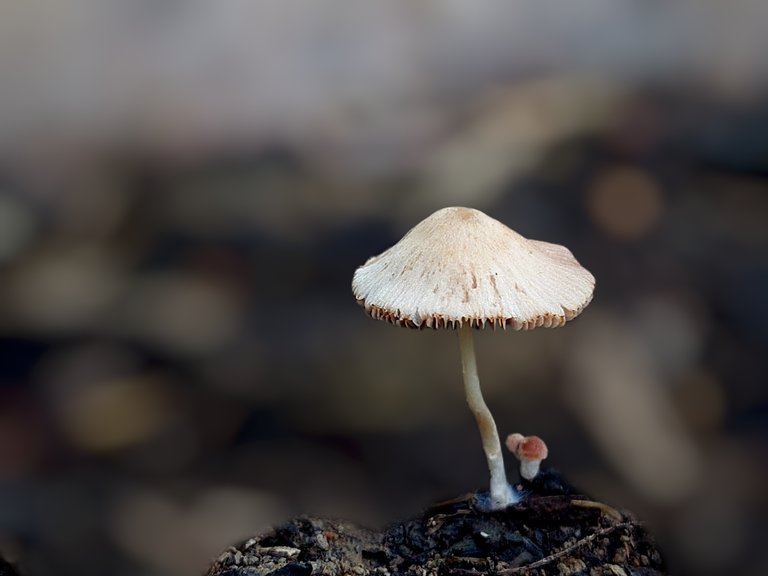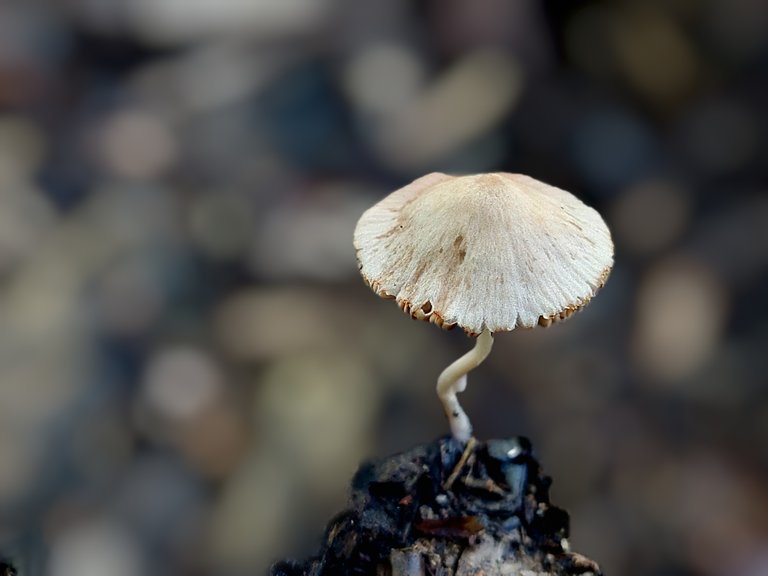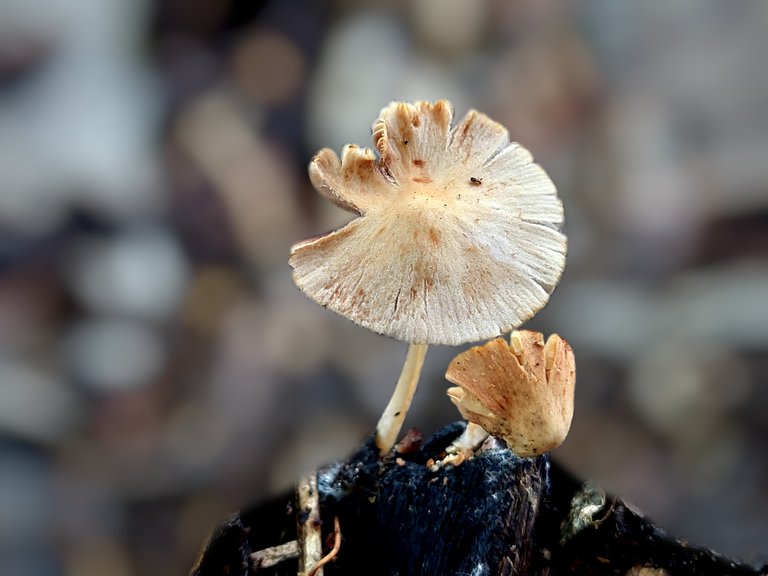 I photographed this Leopita Aspera Mushroom using a Smartphone Camera with the Addition of a 25 MM Macro Lens, but this time I edited the mushroom using one of the editing applications that I very often use to edit macro photos, namely the Snapsheed Application.
And I hope you like the picture of the Leopita Aspera Mushroom that I show in this post because to photograph this one type of mushroom, I need hard work to get beautiful Mushroom portraits and I can post it in the FungiFriday Edition this time.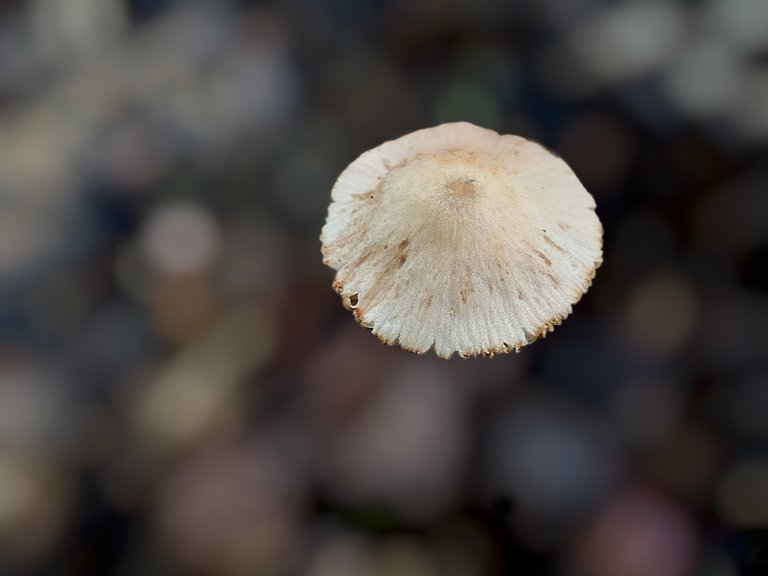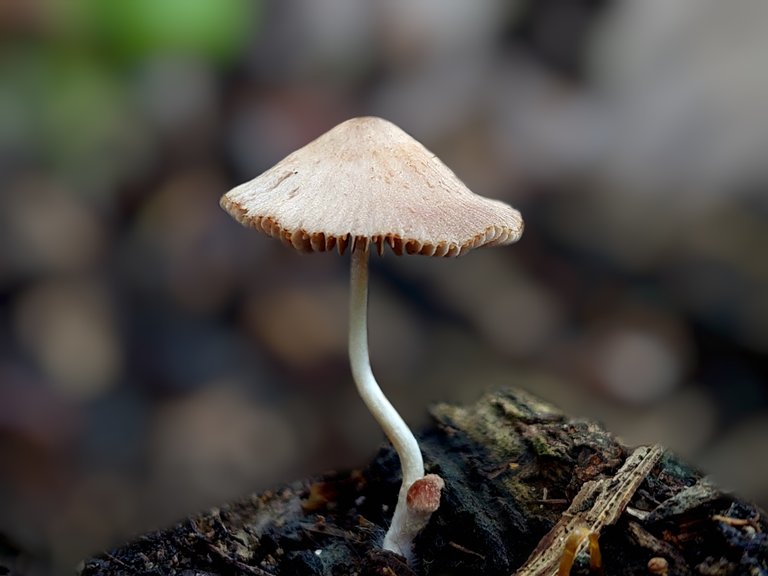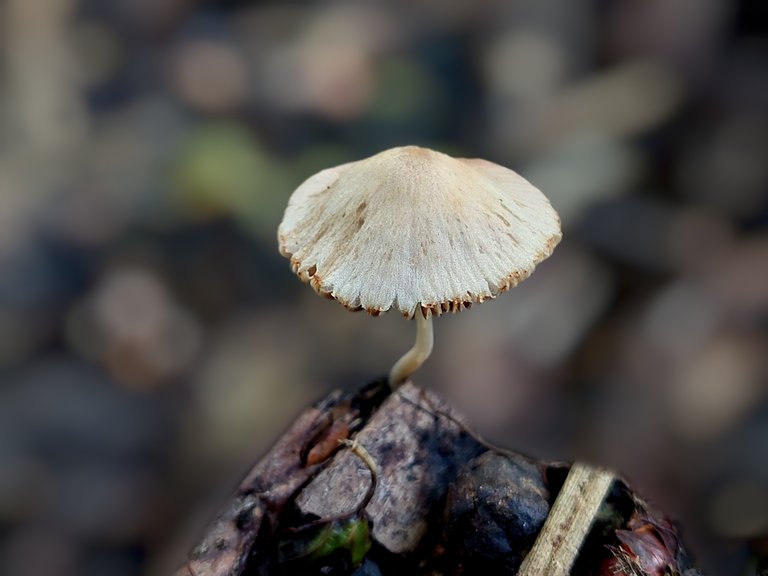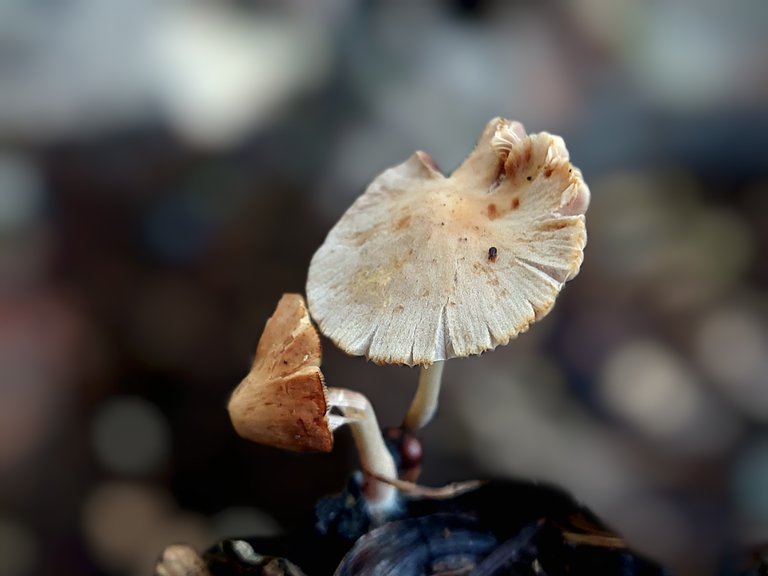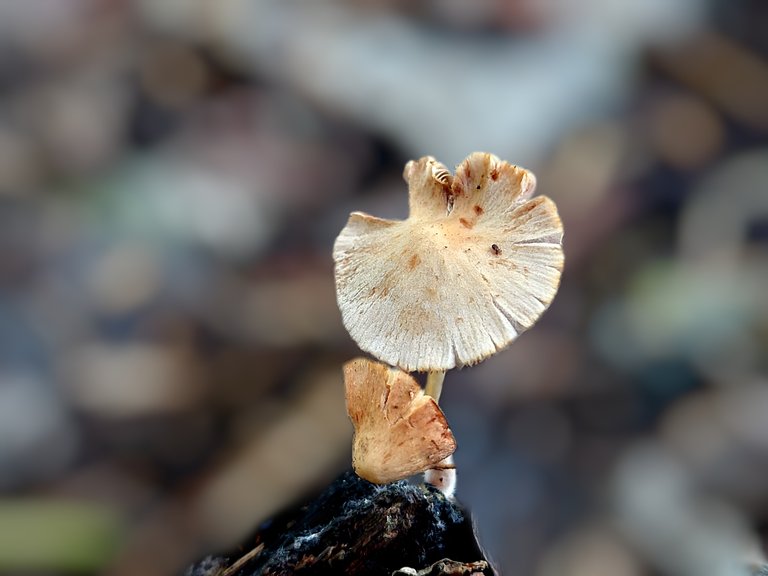 ---
| CATEGORY | INFORMATION |
| --- | --- |
| Camera Used | Smartphone |
| Object | Leopita Aspera |
| Edited | Snapsheed |
| Location | Aceh, Indonesia |
| Photographer | @theycallmewell |
---

---
---