Blog #035 : Enjoying the Weekend at Ujong Blang Beach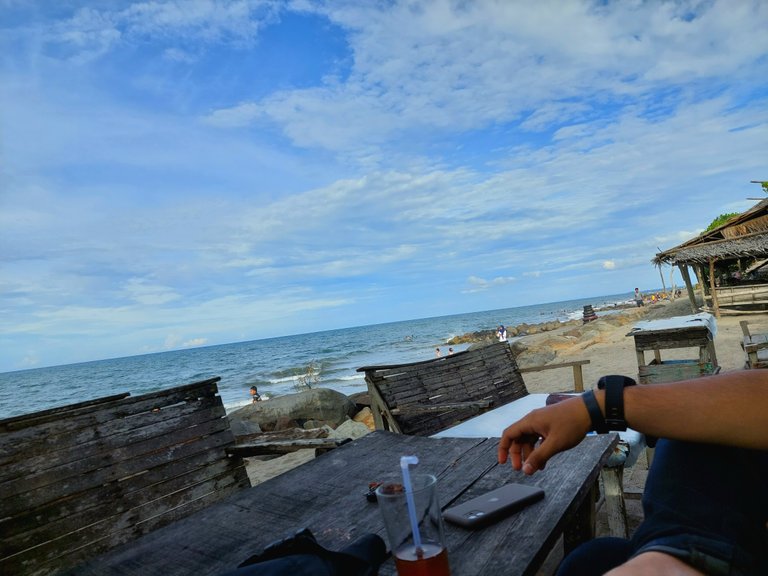 Today I again want to write an article in the ASEAN Hive Community, and on this occasion I want to show you some pictures from the moment when me and some friends were enjoying the weekend at one of the beaches in the city where we live, namely Ujong Blang Beach.
Even though we Enjoyed the weekend on the beach, we didn't swim at the beach because we didn't bring any preparations for so we just spent time relaxing while talking at one of the stalls located right on the beach, namely Blue Rose Cottage.
This is my first time sitting at Blue Rose Cottage because usually when we go to Ujong Blang Beach we often sit at one of our subcribestion places which is not too far from this place but the view that we can see is the same, namely the beauty of Ujong Blang Beach.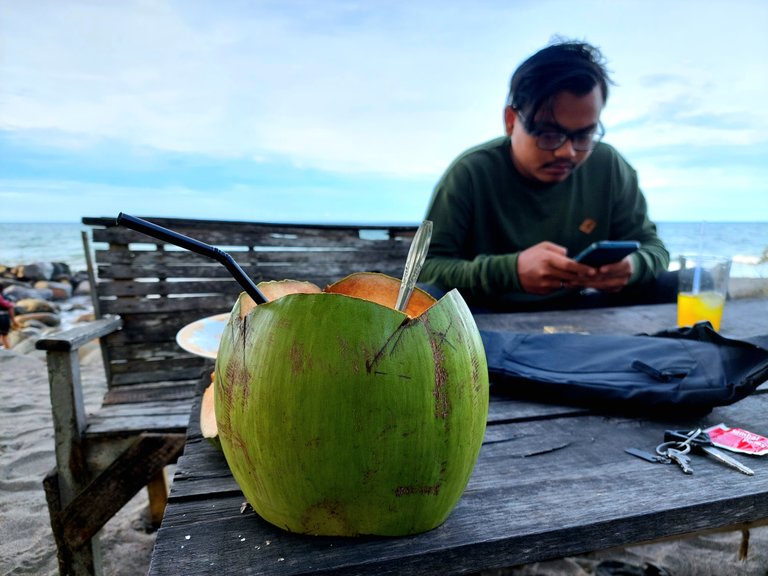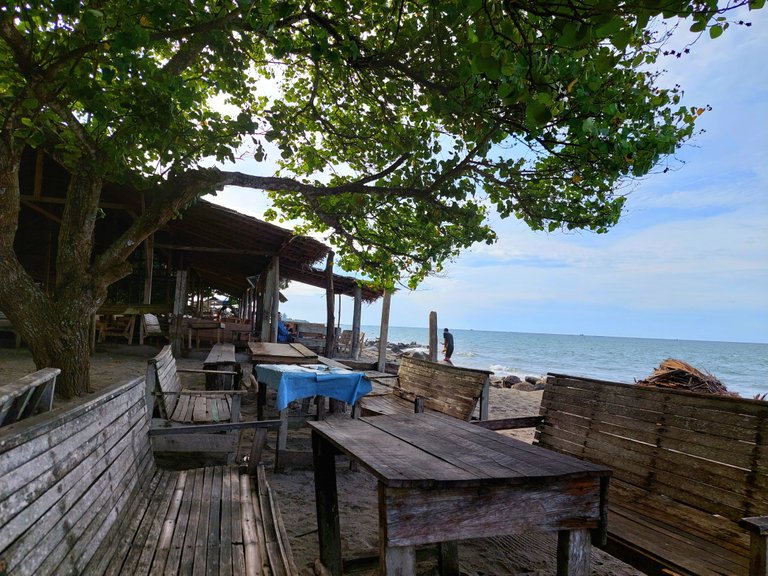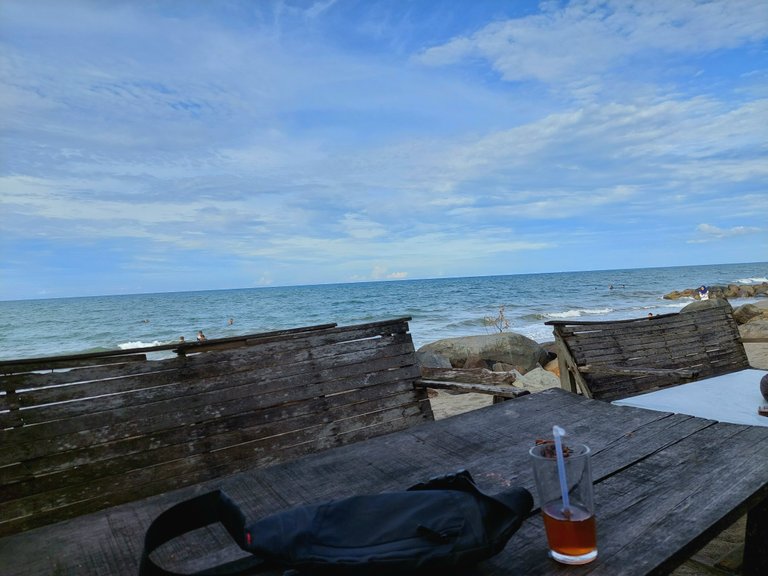 At first I just jokes invited some of my friends to enjoy the Weekend at Ujong Blang Beach, and because they not having any activities, we finally went straight to the place that we had planned for us to make as a place to relax, namely the Blue Rose Cottage on Ujong Blang Beach.
We only need 10 minutes to get to Ujong Blang beach by motorbike, because the distance from our house to Ujong Blang Beach is really very close so if we have spare time we still go to Ujong Blang Beach even though we have been there many times.
And coincidentally when we went to the beach, there was one sighting in the middle of the sea, namely a large ship carrying crude gas to one of the giant oil refineries in Lhokseumawe City, namely Perta Arun Gas or formerly known as PT. ARUN.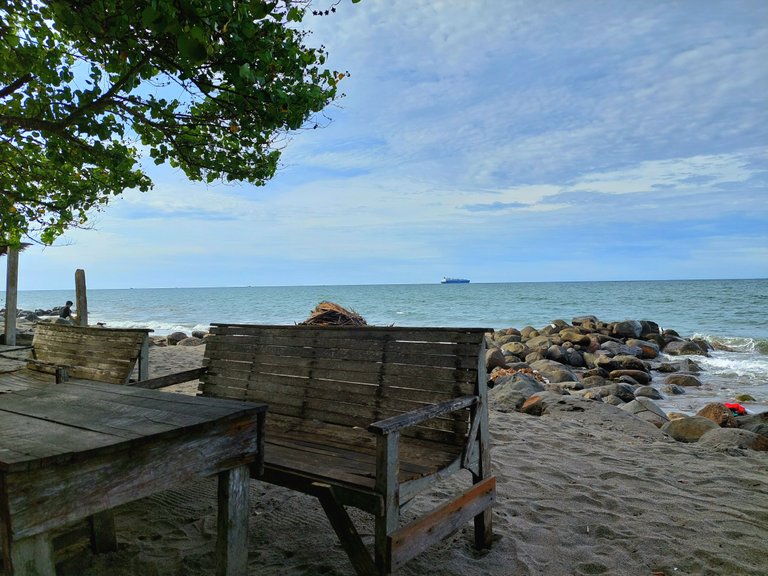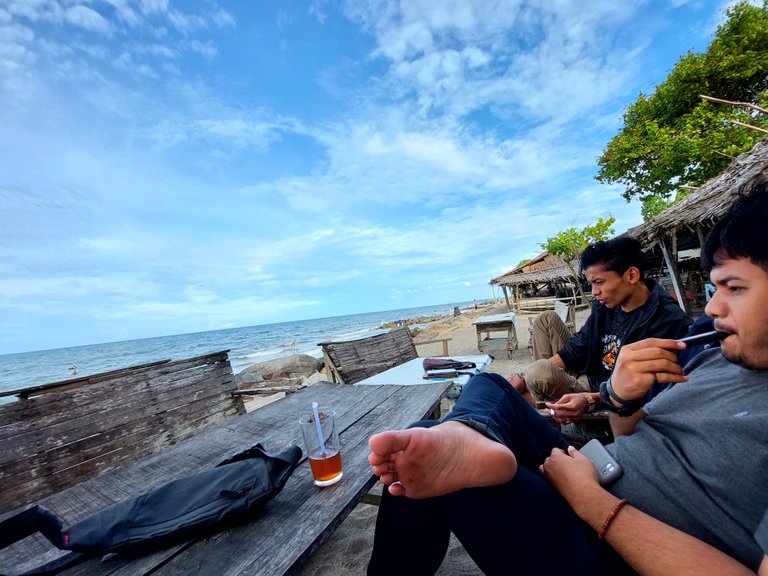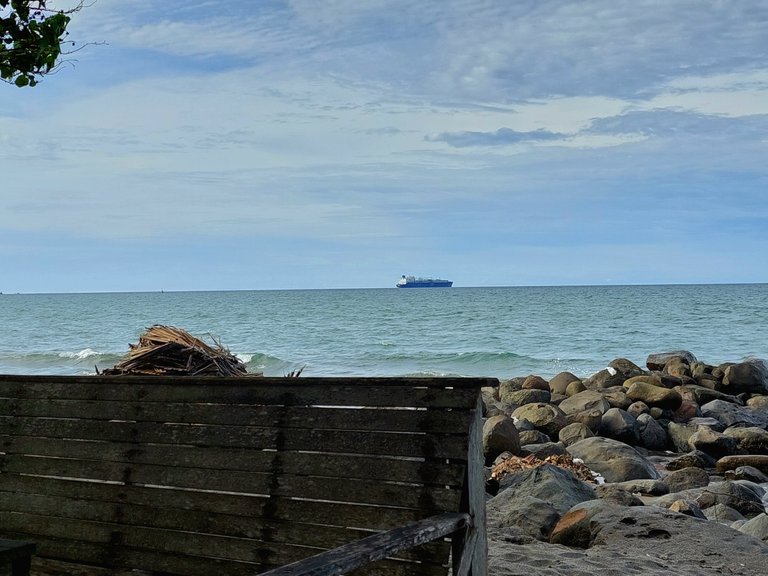 So that the large ship became the center of attention of visitors at that time because it was rare to see directly a large ship carrying raw gas that was about to lean on one of the ports in Aceh, namely the Krueng Geukuh Port.
Because Ujong Blang Beach is one of the tourist destinations for the people of Lhokseumawe City so that every weekend and semester holidays, Ujong Blang Beach is always full of tourists who come from various regions to enjoy the beauty of Ujong Blang Beach.
Maybe that's what I can write in my post this time in the ASEAN Hive Community, I hope you are interested in reading the writing I share this time and if there are still many mistakes, please understand because I'm still a beginner here.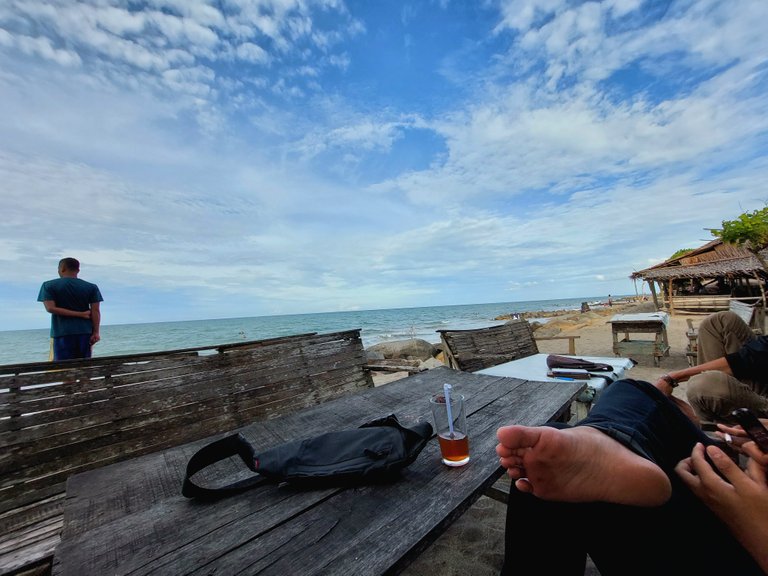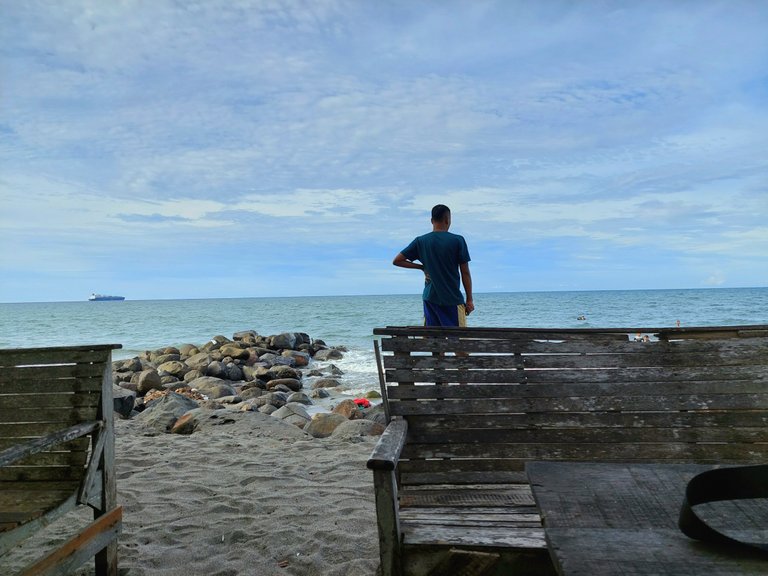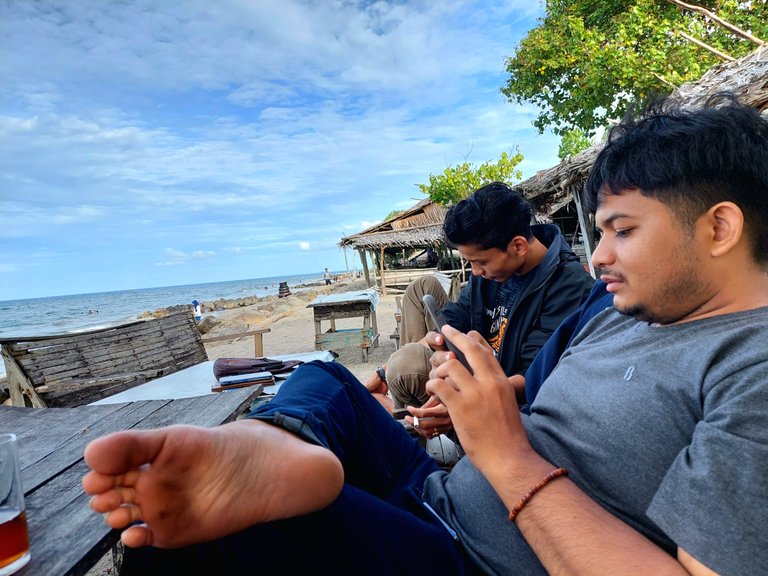 ---

---
| CATEGORY | INFORMATION |
| --- | --- |
| Camera Used | Smartphone |
| Model | Redmi Note 10 Pro |
| Location | Aceh, Indonesia |
| Photographer | @theycallmewell |
---

---
---