Why this is a good time to get some Leo for the next LPUD ?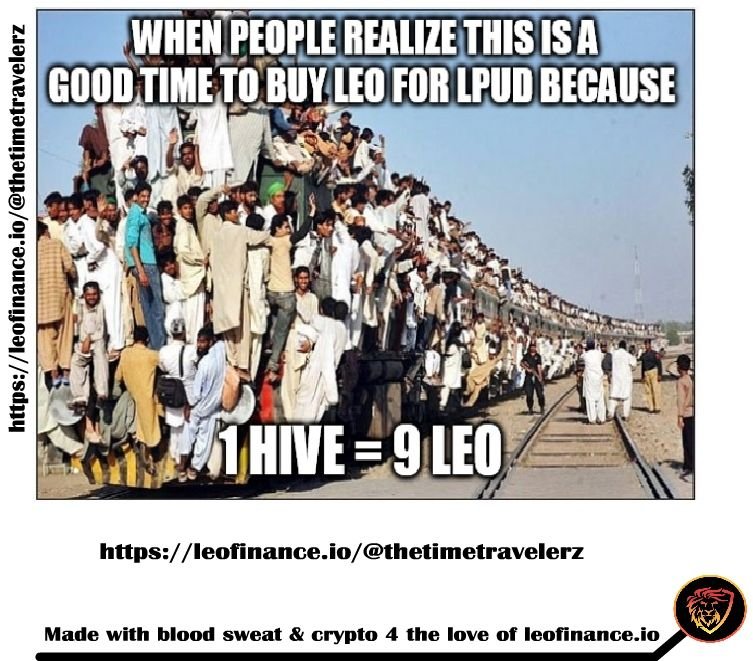 LPUD is getting closer with each passing day
LPUD or the Leo Power up day is a great opportunity for the leofinance.io members to power up their Leo tokens and grow their leo stake.
Leo voting power grows up too
Not only that with each power up of Leo tokens your voting power grows up too
More Voting power = more curation rewards
IF you have been growing your leo power LP then you would have noticed how with each power up your voting power and intern the value of vote which you give out while voting content goes up.
This translates into more curation rewards for you
Leo seems cheap as compared to hive
In terms of price 1 Hive = $0.45 and in comparison
1 Leo = 0.05 ( a tad bit lower in price in the last few hours)
So 1 hive = 9 Leo tokens
That looks like a good bargain specially in view of the recent hive price pump which saw the hive price pumping hard and soon after the leo price follow the path of hive and pumped as well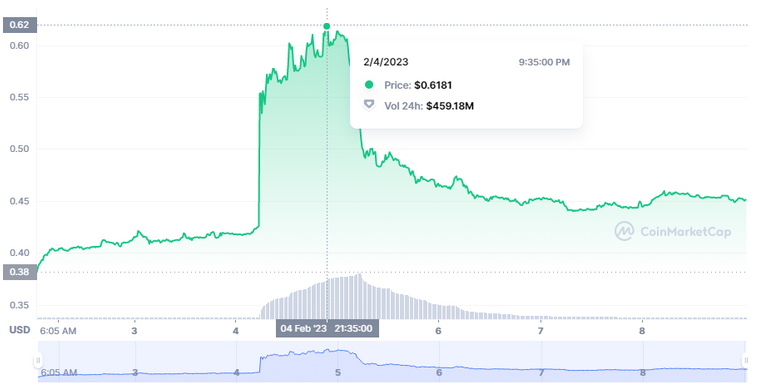 So one could not take the advantage of using the hive pump to buy more leo tokens.
however the current price point looks like a good accumulation price before the LPUD which is in the 15th.
So if you have some hive that you may be saving to buy Leo to power up on the LPUD then this looks like a good time to pick up some leo tokens from the internal exchange like leo dex https://leodex.io/
What is in store for those who power up Leo on LPUD ?
As usual there would be a large number of delegation prizes in store for those who power up 150 or more leo tokens.
What delegation prizes await the LPUD winners
Going by the last LPUD prizes as reference the prizes were
10k from @edicted
10k from @investing-dude
10k from @bitcoinflood & @anomadsoul
8k from @leomarkettalk, @taskmaster4450 & @lbi-token
8k from @alexvan & @leogrowth
5k from @jongolson & @mcoinz79
4k from @steemstreems & @forexbrokr
2k from @whatsup & @scaredycatguide (1k each)
60k Leo Power - BAD LUCK Prize from @onealfa
source
Everytime there is some new addition or modification to the list of prizes so one would need to be on the lookout for the post detailing the list of prizes for this LPUD
Eligibility to win one of the prizes ?
Minimum powering up 150 $LEO on 15th January is required for winning a delegation prize.
You Leo Power must not be greater than 25,000 $LEO on 15th January.
No power down since October 2022.
You have at least powerup 150 $LEO in December 2022.
Make a post or a #thread on Leo Finance about LPUD.
In addition to a chance to win the big delegation prizes there is a possibility that the @leo.voter account may spot your post and up vote it.
Everyone wins a leo power up day LPUD badge
This is a badge which gets unlocked for you once you power up at least 150 Leo tokens.
For those who are reading this post and wondering what is leofinance.io ?
So for them the short answer is Leofinance.io is a layer 2 community web3.0 platform built over the hive blockchain.
It focuses on user generated content ranging from crypto, blockchain, financial content and everything that comes in between.
In addition it hosts leo threads https://leofinance.io/threads
Where one can create and post twitter style short content on the blockchain connect with like minded people.
The use of Leo threads is open to all kinds of content.
Final thoughts
crypto fortunes and portfolios are built bit by bit and slowly over time. patience, perseverance and regularity is the key for financial success and LPUD is a gentle nudge that helps crypto users grow their portfolio by way of staking.
---
---